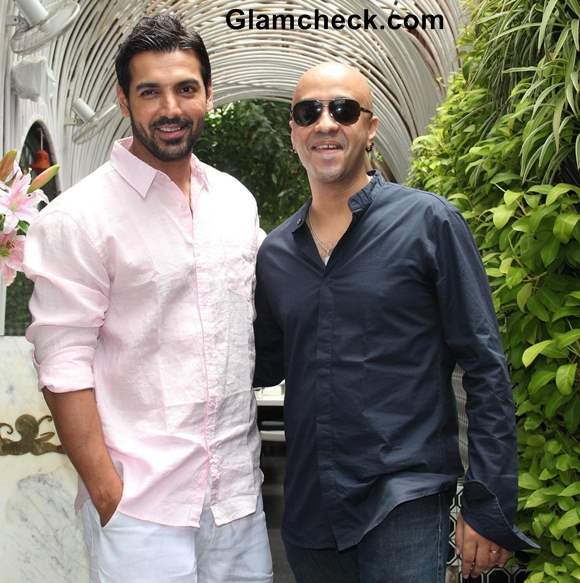 Bollywood actor John Abraham launched musician Joi Barua's album "Pitol Suku" in Mumbai, India on June 20.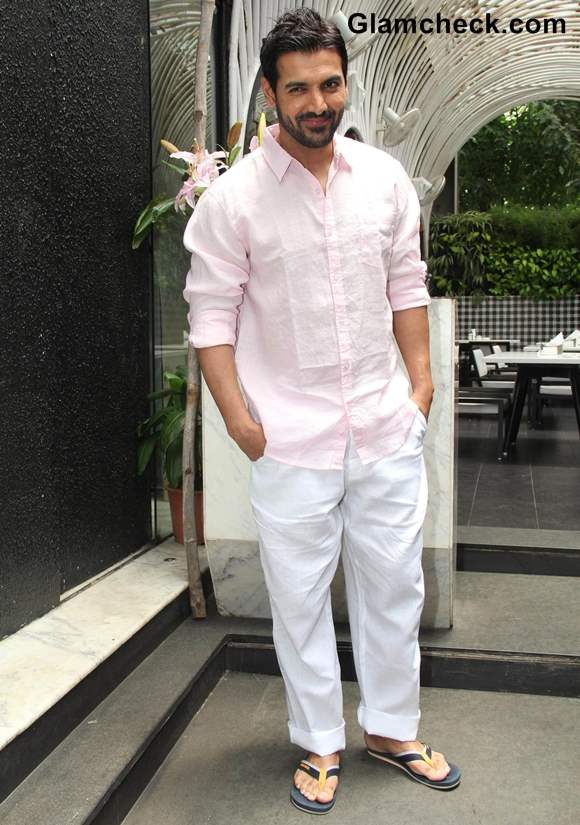 John Abraham Hunky in Casual Linen at 'Pitol Suku' Album Launch
John looked incredibly dishy in a loose-fitting pink shirt and really relaxed white cotton pants rolled up at the ankles, finishing off with a pair of casual slippers.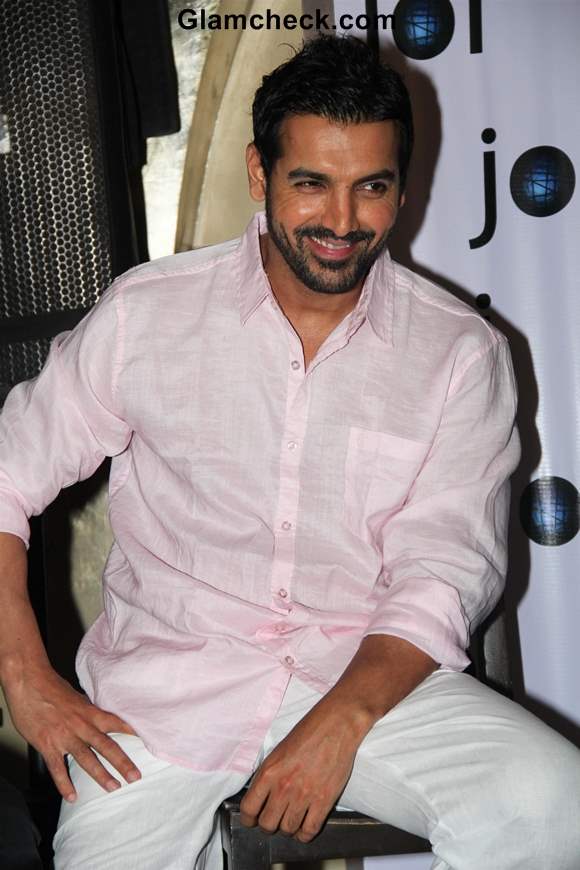 John Abraham 2013 at 'Pitol Suku' Album Launch
Unshaven and with his hair gelled up, he couldn't have looked hotter if he tried.
Joi, meanwhile, went with darker shades in a navy shirt, blue jeans and dark sun glasses.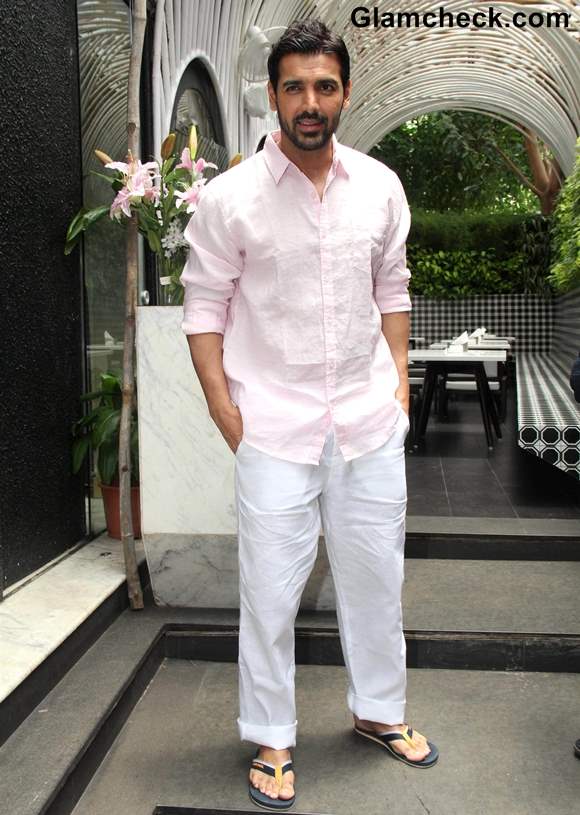 John Abraham at 'Pitol Suku' Album Launch
The launch was a laidback affair with music following a short photo shoot and pres Q&A. Also in attendance was singer Vishal Shekhar. 
IANS