Instead of launching the music of their upcoming film "D-Day" in the conventional way, Bollywood actors Arjun Rampal and Huma Qureshi did so on a special segment on Radio Mirchi in Mumbai on June 29. Director Nikhil Advani was also present along with Irfan Khan, the other star of the movie.
Huma Qureshi & Arjun Rampal Launch "D-Day" Music on Radio Mirchi
Speaking on Radio Mirchi, Arjun spoke about how he thought it was interesting to promote the film and launch the music on radio as opposed to an event at a physical location. He mentioned how it gets boring watching the cast of so and so movie unwrapping a CD and then posing together on stage, and that launching the music of D-Day on the radio was preferable to doing something that monotonous. We couldn't agree more, Arjun!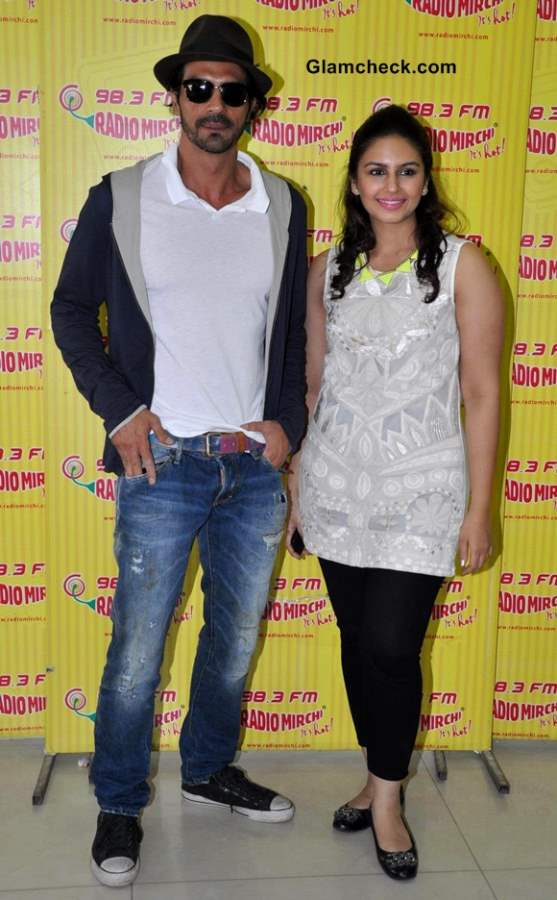 Huma Qureshi & Arjun Rampal at  "D-Day "Music launch on Radio Mirchi
He looked cool and laidback in slightly distressed blue denims, a white collared tee, a navy jacket, a black hat, black shoes and black sun glasses.
Huma Qureshi Launches "D-Day" Music on Radio Mirchi
Huma, meanwhile, smiled and looked pretty in a simple ensemble consisting of black leggings, a thigh-length white sleeveless lace top and a neon green necklace which doubled as a statement collar, the last a major trend this year. Black bellies with bow detailing and stud earrings accessorized her look.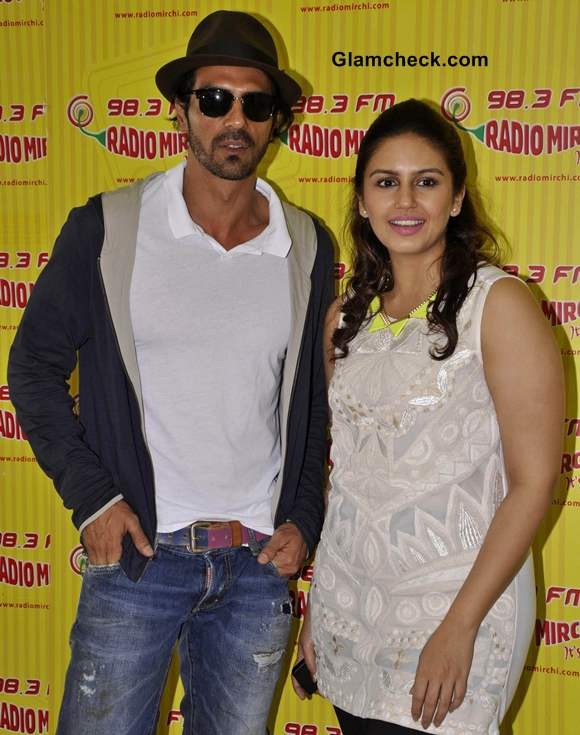 Huma Qureshi & Arjun Rampal at "D-Day" Music Launch
Her makeup was mostly natural with only pink lips making a statement. A half-up, half-down hairdo completed her look.
D-Day is in theatres July 19. 
IANS