International luxury watch brand Tissot has an exclusive new boutique in Bangalore. Bollywood actress Deepika Padukone, who has been Tissot's brand ambassador for the last six years, inaugurated the opening on July 3.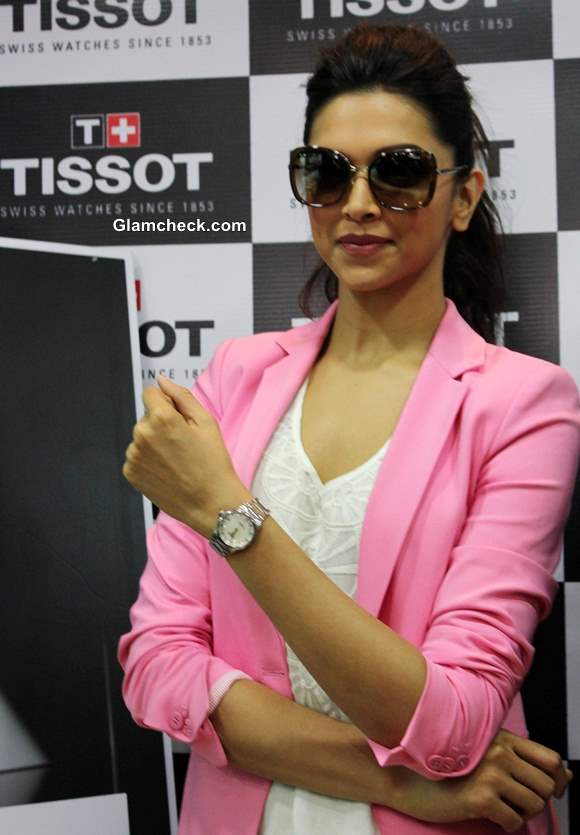 Deepika Padukone Launches TISSOT Boutique in Bangalore
This is the third store in Bangalore, which happens to be Deepika's home town. She remarked that she was proud that a brand that she was associated with was so well received by the city she grew up in.
Her Outfit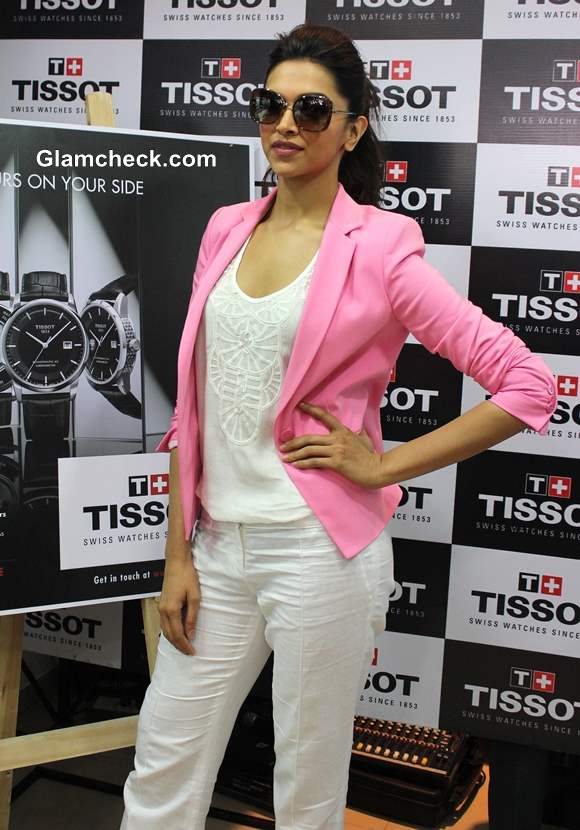 Deepika Padukone 2013 Launches TISSOT Boutique in Bangalore
The 27-year-old looked cool, casual and collected in a white and pink ensemble. She wore white cotton pants with a V-neck white top, rounding it off with a very chic pink blazer.
Accessories & Styling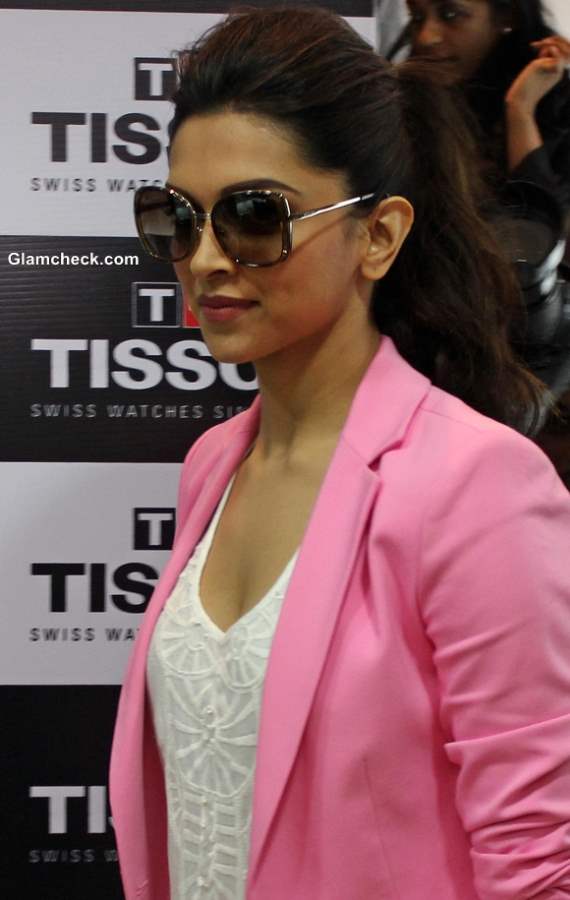 Deepika Padukone 2013
Loving, loving, loving the plum lippie that she styled her look with. The darker shade of pink infuses a bit of glam to the ensemble. We're also huge fans of her curly ponytail with the slight bouffant on the crown.
The look was kept very clean and very smart with no accessories whatsoever apart from a pair of over-sized sun glasses. Although a sharp look, there is still an undercurrent of down-to-earth casualness to the overall vibe of her ensemble. 
IANS