Has she lost weight? Or is it just her black sari that makes her look slimmer? Whatever it was, Vidya Balan looked gorgeous as she attended IIFA Rocks 2013 in Macau, Hong Kong on July 5.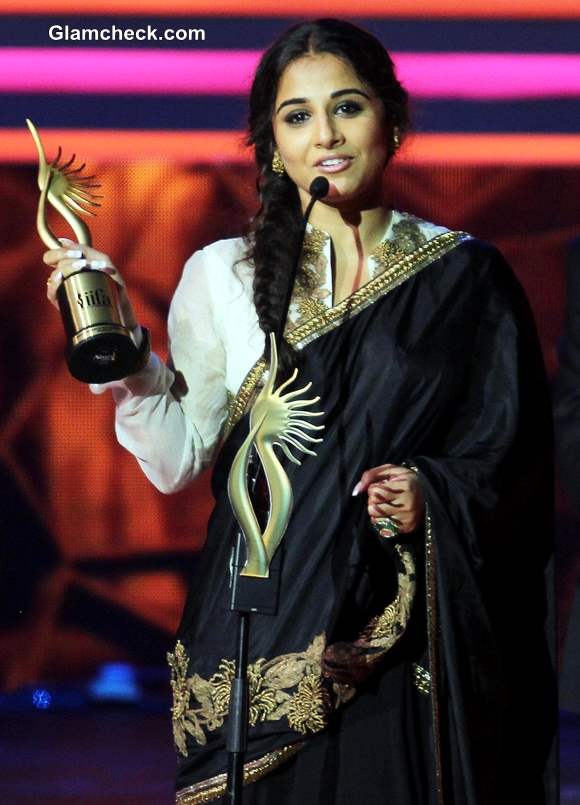 Vidya Balan IIFA Rocks 2013
Her Outfit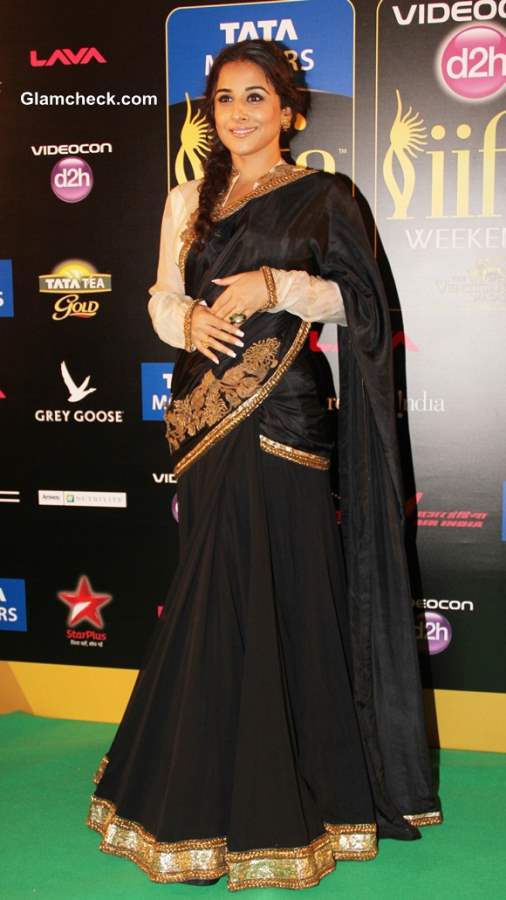 Vidya Balan in Black Sari at IIFA Rocks 2013
Vidya wrapped up her curves in the traditional nine yards – a regal black with gold embroidery only on the pallu along the front, and a gold zari border. Shunning her usual blouses with those patent swooping necklines, she opted this time instead for a high-necked, full-sleeve off-white blouse with even more gold embroidery. That may sound like a lot of embellishment, but it was all quite understated and she pulled it off with admirable grace.
Accessories & Styling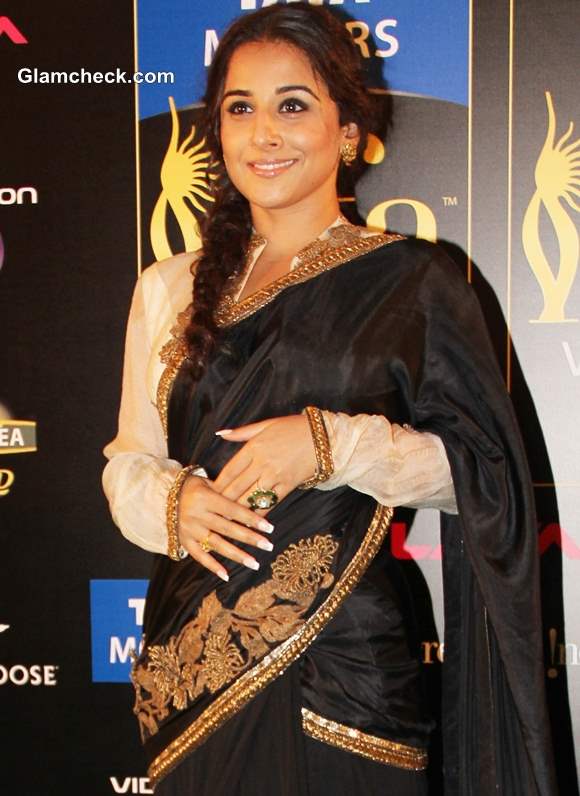 Vidya Balan Black Sari at IIFA Rocks 2013
She went with minimal but statement ethnic jewellery to accessorize her outfit. A pair of gold stud earrings adorned her ears and a white-stoned ring set in gold a finger on her right hand.
The styling of her look was as understated as the embroidery on her outfit, but with the same subtle impact. She wore natural makeup with kohl to define her peepers. A side-swept braid completed her look. 
Image: Indian Photo Agency