What do you wear when you step out on the weekend to take in the new movie releases? Most likely something casual and comfortable but also stylish, no? I mean, you never know who could be watching you while you're watching the movie.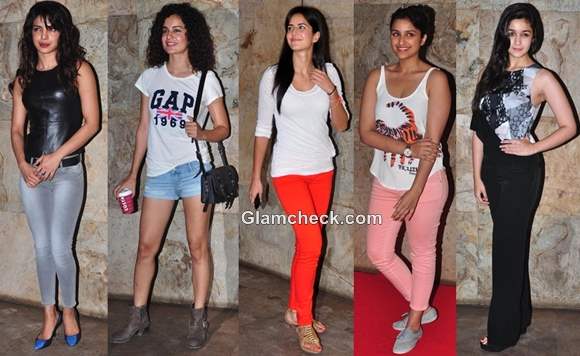 Bollywood Style Inspiration – Celebs Weekend Movie Look
These celebs are no different than you or I as they headed to the special screening of the film "Ship of Theseus" in Mumbai, India on July 16. Seriously, these ladies looked comfortable and relaxed as heck but they were all so coolly chic that you couldn't help but look twice. Is that the kind of effect you want to have (without compromising on comfort)? Then take a closer look at B-town's current favourites for some style inspiration.
Young she may be and not quite a huge star just yet, but Alia Bhatt sure ranks high on the fashion scale.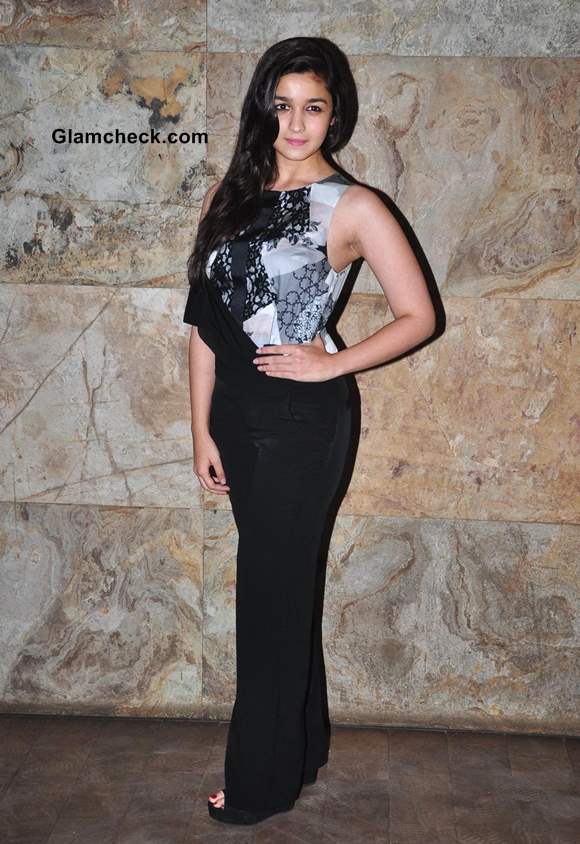 Bollywood Style Inspiration – Alia Bhatt movie look
The pretty brunette ditched her mini skirts and shorts for a pair of straight-fit black pants, pairing them with a sleeveless monochrome top. Instead of picking pumps which would become a little annoying at some point while catching the flick, she opted for black platform heels. Side-swept curls and minimal but elegant makeup completed her look.
Kangana Ranaut could have walked the ramp in her ensemble.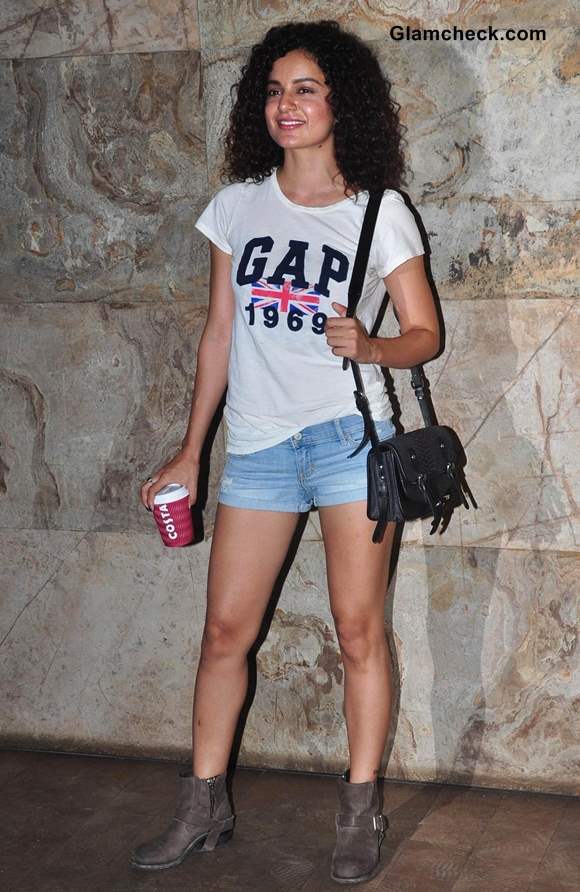 Bollywood Style Inspiration – Kangana Ranaut movie look
Tiny denim shorts, a white tee, brown boots and a black handbag made up her outfit of choice for the evening. So simple it wouldn't take you more than half an hour to get dressed, yet so stylish that those who see you will be talking about it for weeks to come.
Then there was Katrina Kaif who was dripping in sweetness.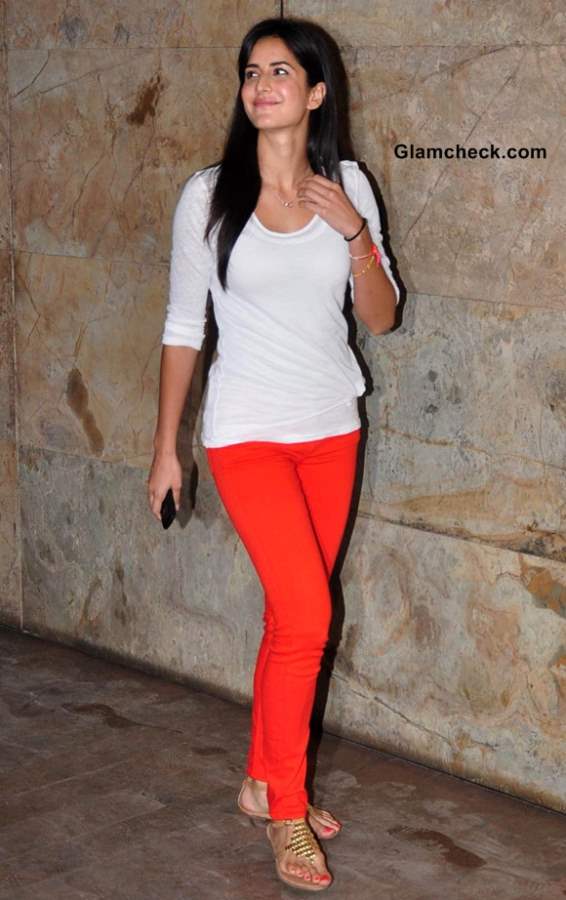 Bollywood Style Inspiration – movie look Katrina Kaif
She sported orange skinny jeans, an elbow-length white tee and gold flat sandals. Such a basic ensemble, such a heart-breaking picture she paints with it.
You can count on Parineeti Chopra to bring us an outfit that will make you look like the style-savvy girl next door who always looks great but you can't quite put your finger on why because it's all so effortless.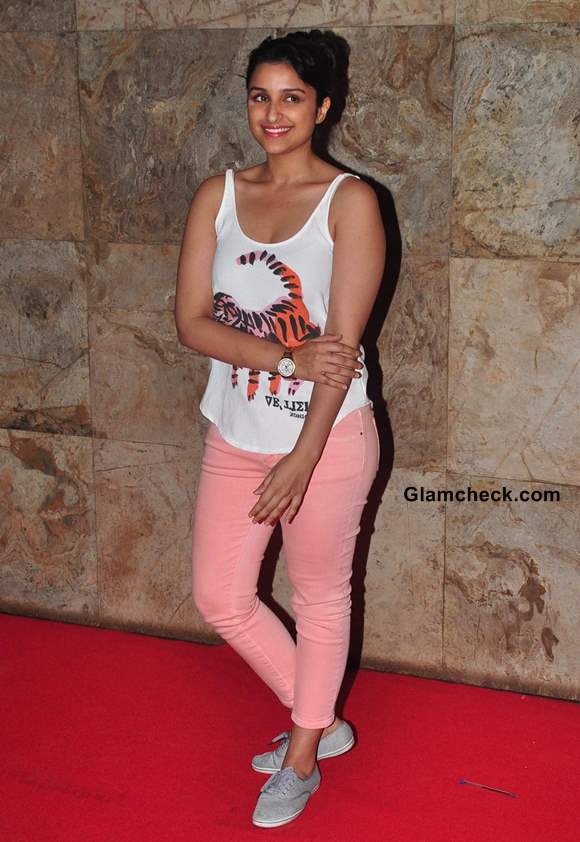 Bollywood Style Inspiration – weekend movie look Parineet Chopra
She wore skinny pink cropped pants, a sleeveless white tee and grey tennis shoes. Hassle-free updo, pink lips and done!
Former beauty queen Priyanka Chopra is perhaps the most glam on this list in her sleeveless leather-feel top, cropped grey pants and electric blue pumps.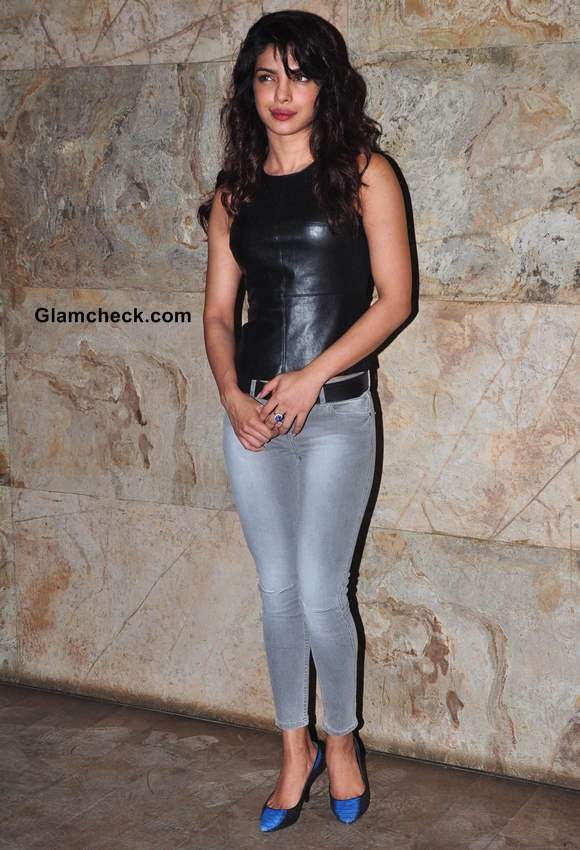 Bollywood Style Inspiration – weekend movie look Priyanka Chopra
A striking red lippie and tumbling curls completed this fashionista's sexy weekend movie look. Hmm, wear this ensemble and every man in the theatre is going to have a hard time keeping his eyes on the screen!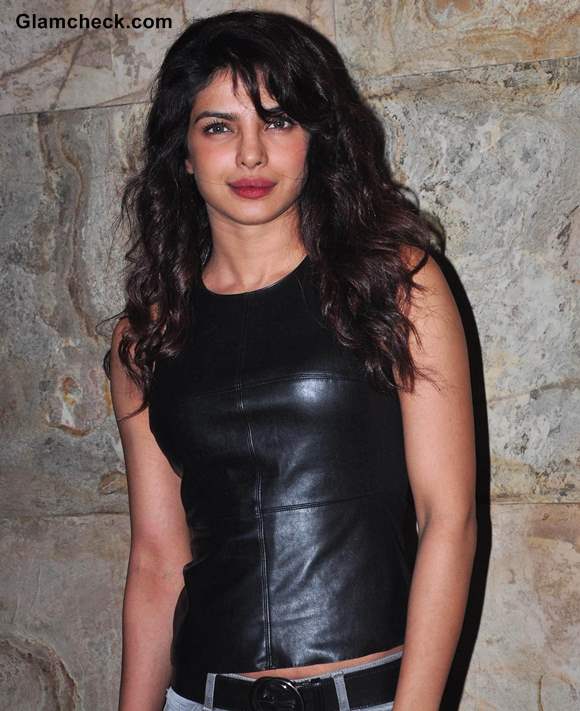 Priyanka Chopra style inspiration 2013
So there you have it – what the trend-setting Bollywood babes wear when they go to the movies, all with undeniable style. Which look is your favourite? Have you ever worn similar ensembles yourself for your weekend movie spree? 
Image: Indian Photo Agency