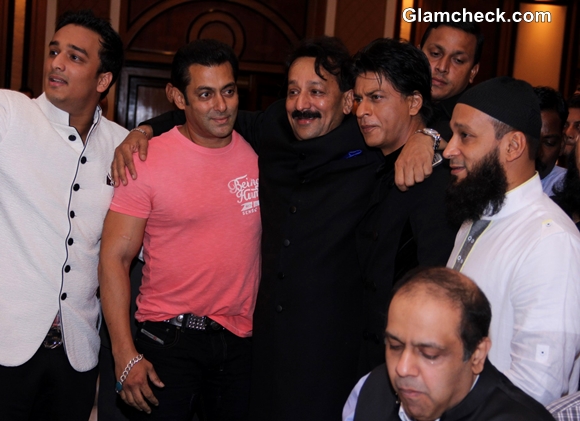 After 5 years of giving each other the cold shoulder, Bollywood actors Shahrukh Khan and Salman Khan seem to be taking steps towards mending bridges. The pair hugged each other at politician Baba Siddiqi`s Iftar Party in Mumbai on July 21.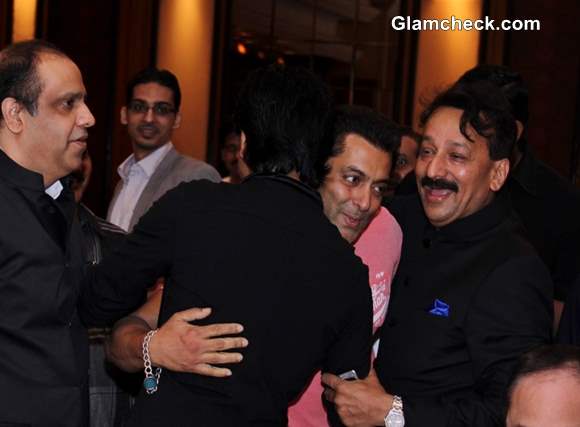 Shahrukh and Salman Embrace at Iftar Party
The two have not been on talking (or even acknowledging) terms since they got into a fight at actress Katrina Kaif's birthday bash way back in 2008. They avoided dos and events where the other would be present, and if that was not possible then they would just blankly look past each other and pretend the other didn't exist.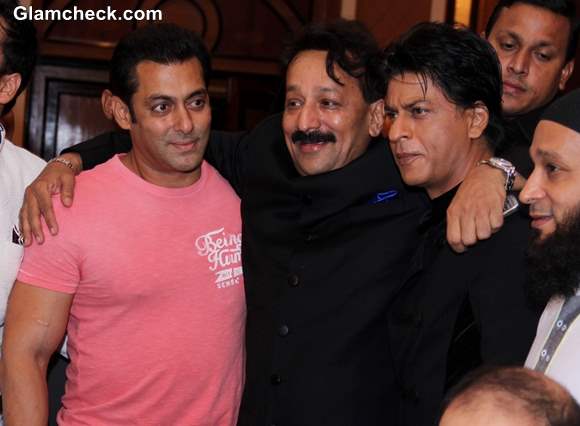 Shahrukh Khan and Salman Khan Embrace at Iftar Party 
But it seems they have buried the hatchet. Shahrukh was already at the iftar party when Salman arrived. The latter walked towards Shahrukh and held out his hand. Initially, Shahrukh just looked straight ahead so as not to have to acknowledge Salman, but the moment he saw Salman approach in a gesture of friendship he smiled and gave him a genuine embrace.
Thank God, we say! Life's too short to hold on to a grudge.
Maybe the duo will consider collaborating for another movie? Or is it too soon for that? 
Image: IANS