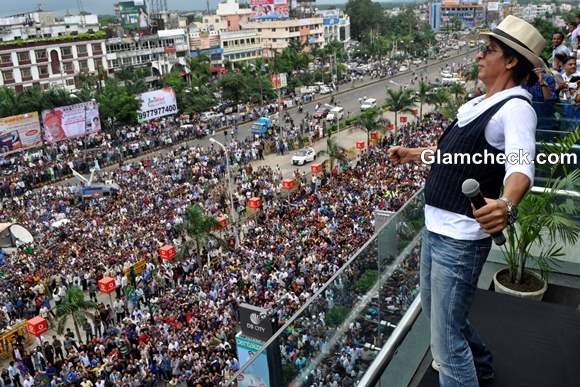 Bollywood superstar Shah Rukh Khan held a press conference to promote his upcoming film "Chennai Express" at DB City Mall in Bhopal on July 26. Co-star Deepika Padukone was busy elsewhere, her absence conspicuous since the duo has been showing up together for every promotional event.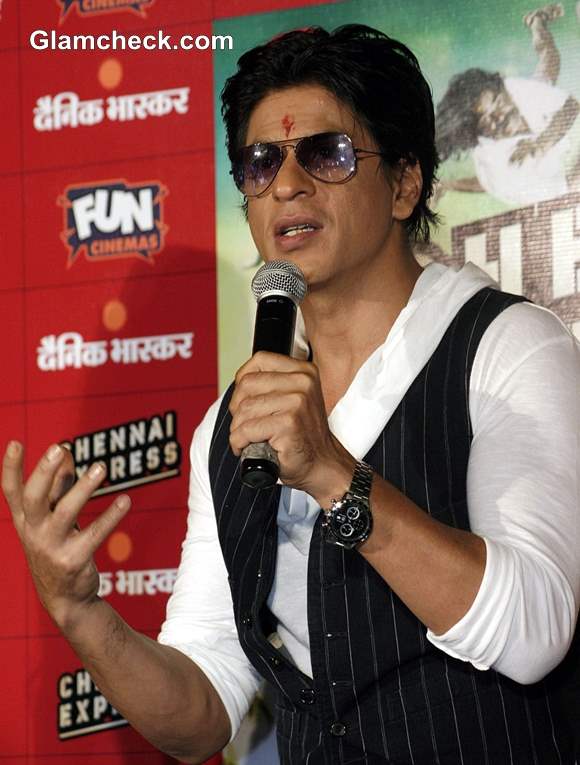 Shahrukh Khan "Chennai Express"
To say that the crowd was in a frenzy is an understatement. People had been arriving at the venue since 7 am that morning and the numbers were growing exponentially by the minute. Traffic was blocked for hours and security had been upped tremendously with what seemed like every member of the police force on hand.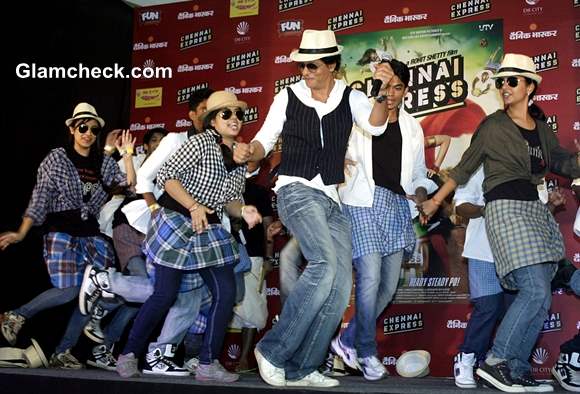 Shahrukh Khan in Bhopal to attend Press Meet of "Chennai Express"
Shahrukh addressed the crowd from the balcony of the mall. He even attempted to speak in a Bhopali dialect and then sent out his love to his fans which got them to create a deafening roar with their cheering.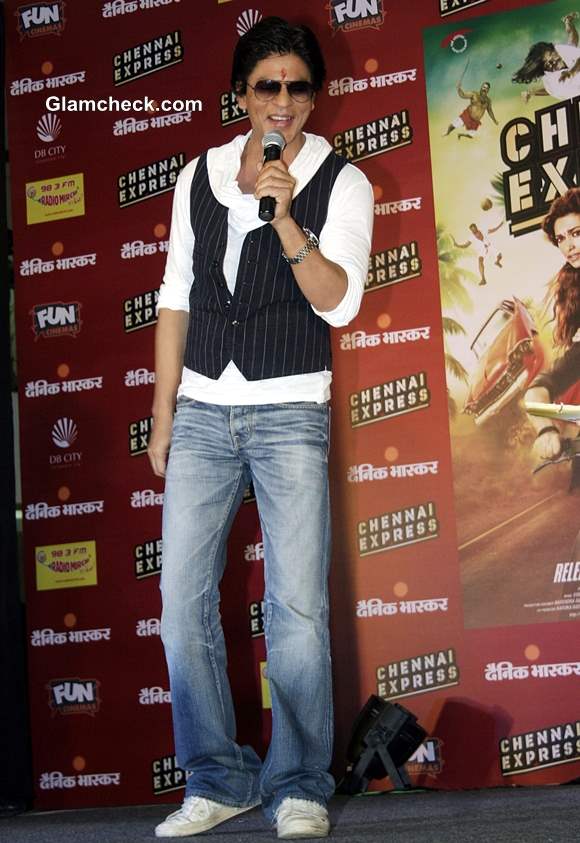 Shahrukh Khan in Bhopal at Press Meet "Chennai Express"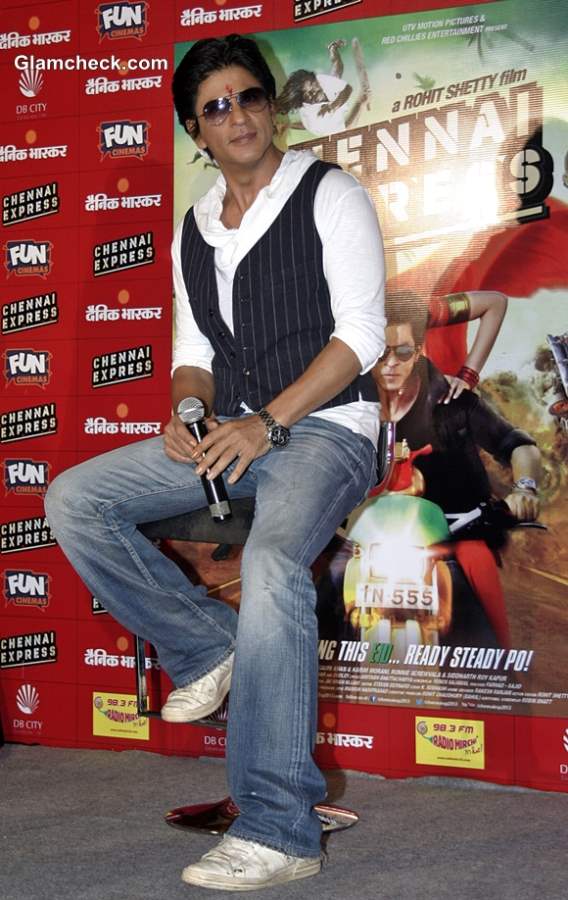 Shahrukh Khan Press Meet "Chennai Express" in Bhopal
Directed by Rohit Shetty, Chennai Express releases August 8 in theatres nationwide. 
Image: IANS