Tollywood actress Rituparna Sengupta and former IPS officer/now social reformer Kiran Bedi were in Kolkata on July 30 to promote their new Film "Calapor" which attempts to portray prison reformation in India.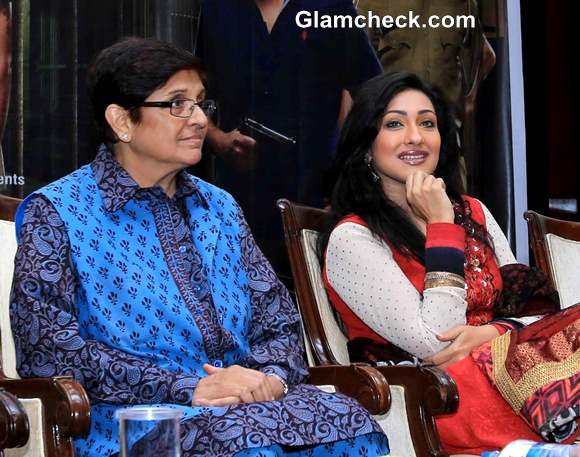 Kiran Bedi and Rituparna Sengupta Promote "Calapor"
Apart from the Bengali beauty, the film also stars Priyanshu Chatterjee, Harsh Chhaya, Raghubir Yadav, Binny Sharma and Aziz Naseer.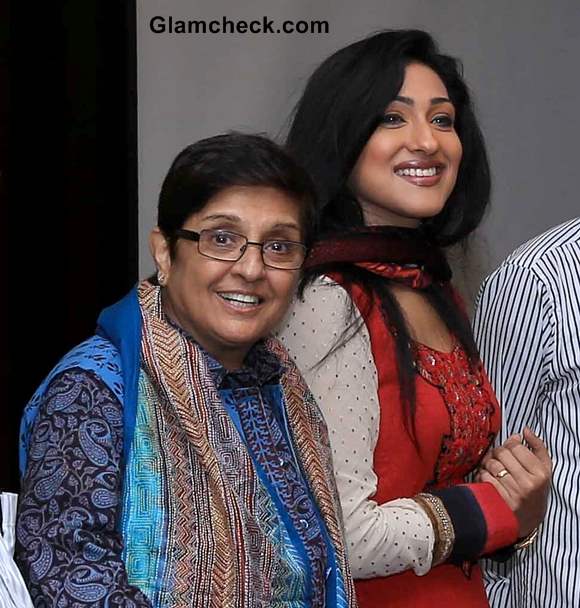 Kiran Bedi and Rituparna Sengupta Promote movie "Calapor"
Directed by Dinesh P. Bhonsle, Calapor tells the tale of what goes on behind prison bars in India. It focuses on Priyanshu, a gangster, and his aim of killing a fellow inmate. In the course of the film, we'll get an overview of prison conspiracies and what it takes to run a prison on a day to day basis.
At the promo, Kiran said she hoped that the government would make this film tax-free so that it could be seen by the masses. She thinks this is important because although India lags behind technologically when it comes to the prison system, it is light years ahead when it comes to actual reformation. She knows this for fact, she said, because she has been to over 40 prisons around the world.
Calapor releases August 2. 
Image: IANS