Bollywood actress Lisa Hayden was the showstopper for Nirav Modi's jewellery collection on Day 1 of the India International Jewellery Week (IIJW) at the Grand Hyatt in Mumbai on August 4.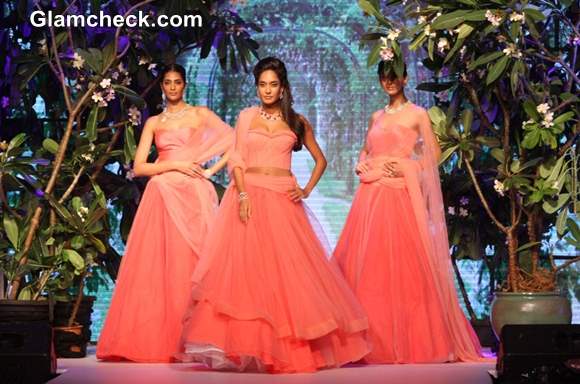 Lisa Hayden for Nirav Modi Day 1 IIJW 2013
She wore a dreamy peach lehenga choli which formed a radiant backdrop for the exquisite set she sported from the collection – earrings and a necklace with a floral motif crafted from rubies and diamonds.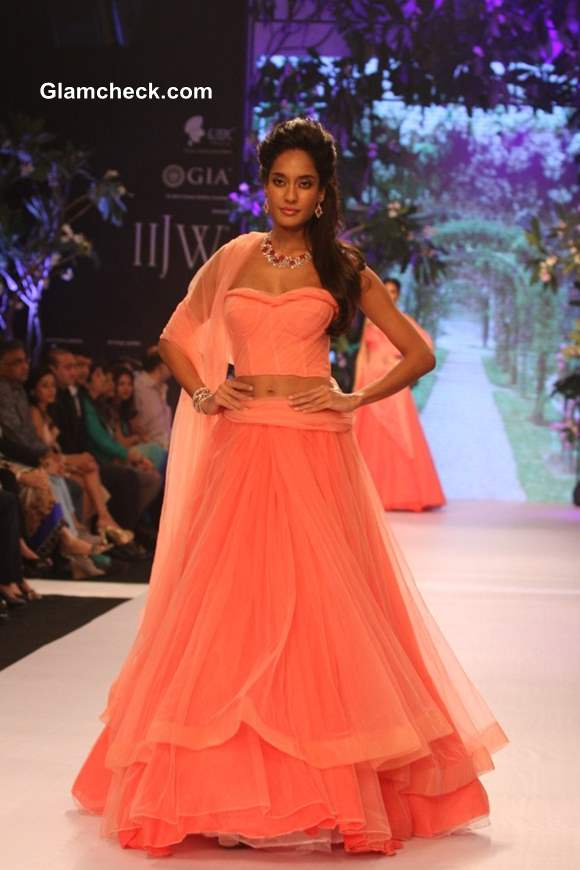 IIJW 2013 Lisa Hayden at Nirav Modi show
Modi is known for using diamonds which require very little metal to hold them in place, the airiness that emanates from such a setting evident in Lisa's bling as well as the other pieces displayed on the runway.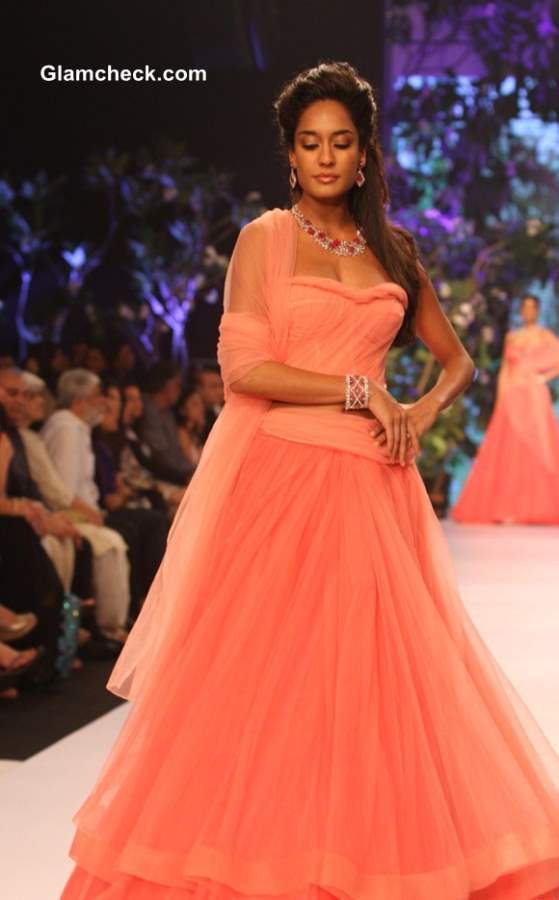 IIJW 2013 Lisa Hayden for Nirav Modi show
The rest of Modi's collection was equally ethereal. His muse came in the form of things as varied as toys and mythology with a little architecture thrown in too.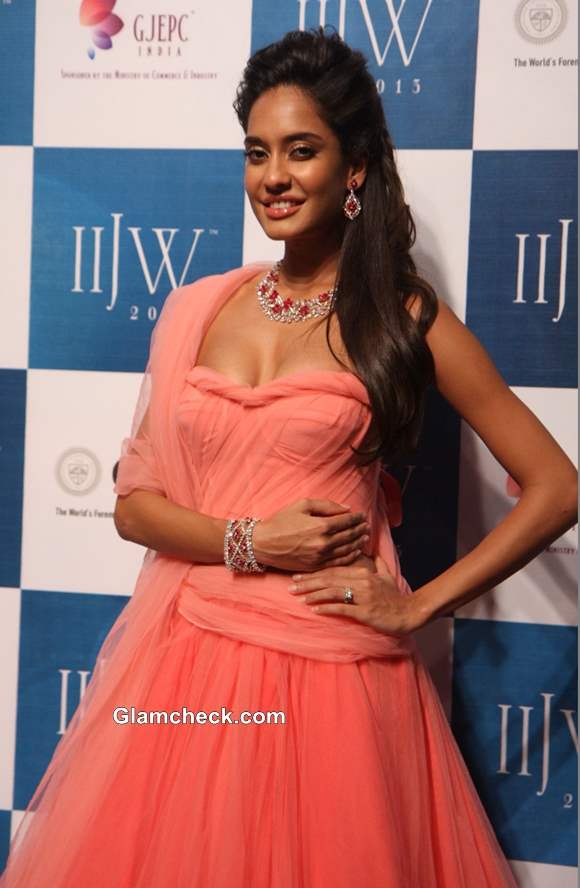 IIJW 2013 Nirav Modi jewelry collection
His collection was breath-taking and effortlessly romantic, a range of designs so unique that it would capture the imagination in any decade. 
IIJW 2013 Lisa Hayden for Nirav Modi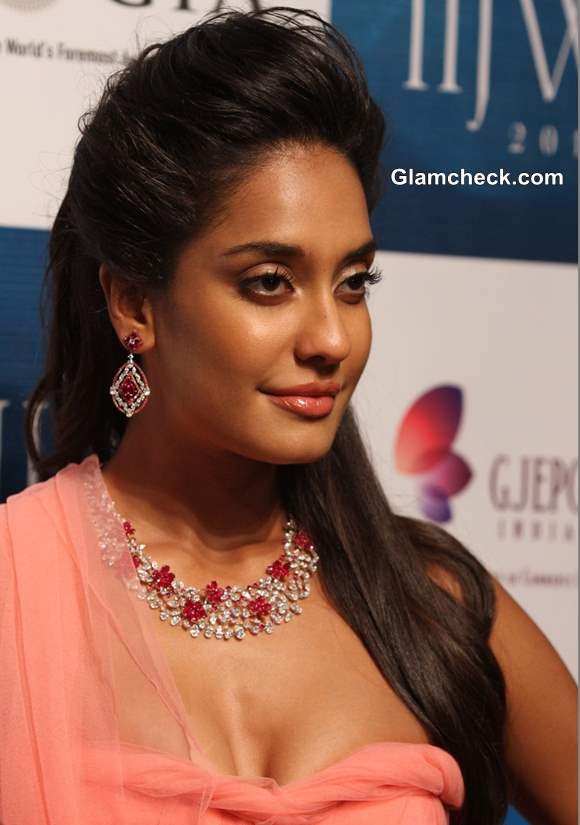 IIJW 2013 Nirav Modi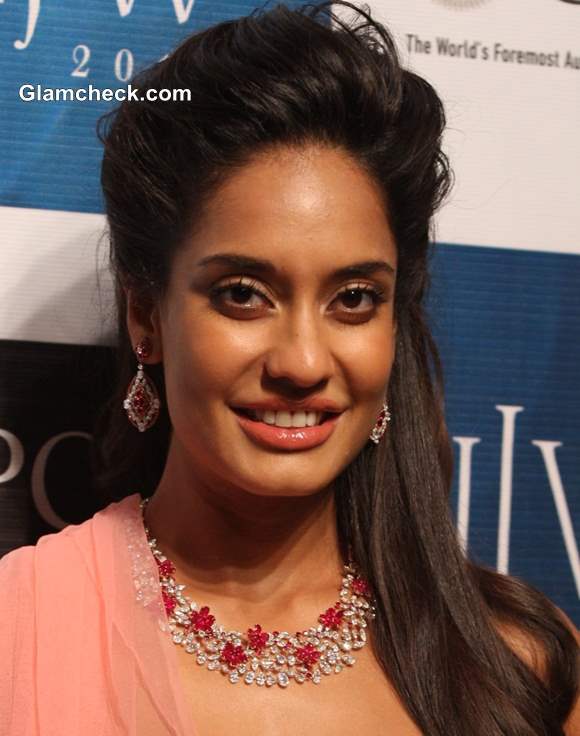 Lisa Hayden at Nirav Modi show IIJW 2013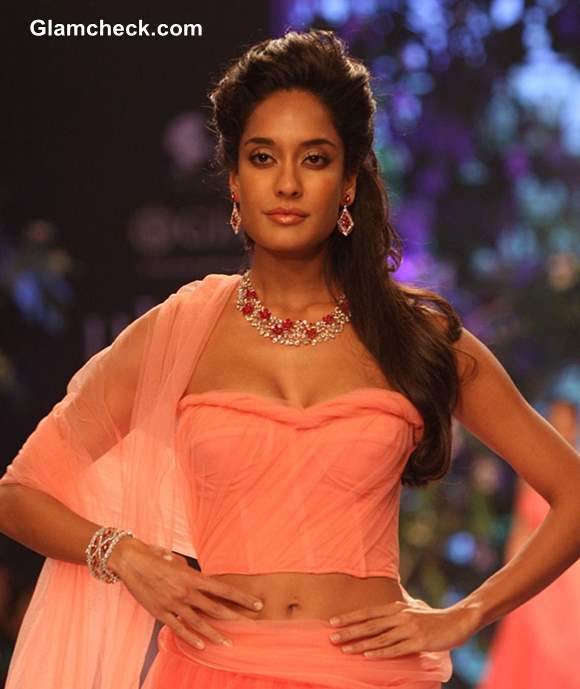 Lisa Hayden for Nirav Modi IIJW 2013 day 1
Image: IANS