Gitanjali Jewels put on a magnificent show on Day 2 of the India International Jewellery Week 2013 at the Grand Hyatt in Mumbai, India on August 5.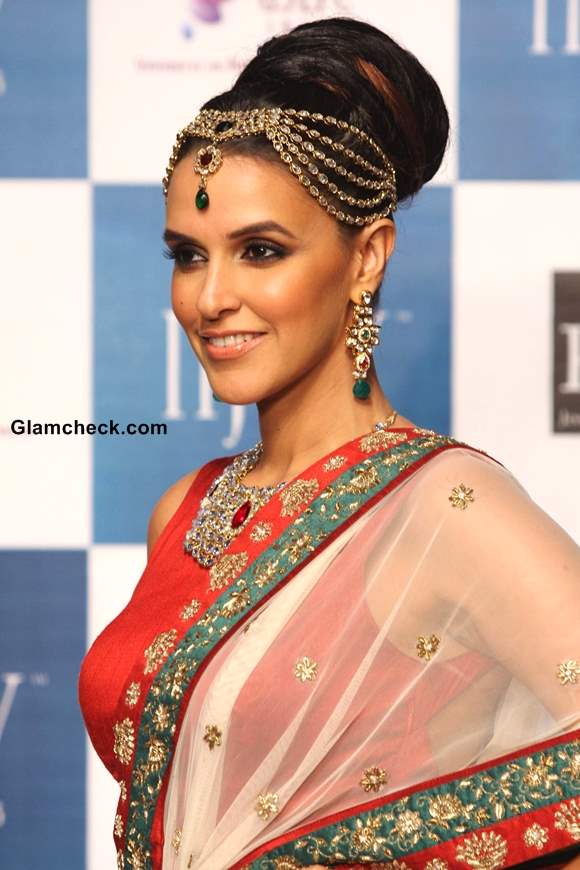 Neha Dhupia Show-stopper for Gitanjali Jewels – IIJW 2013 Day 2
Called Shagun, the jewellery in this collection was designed by Sonam and Paras Modi for the brand.
Shagun brought to the ramp the bejewelled traditions of brides all over India. With such diversity in cultural traditions, India has rich offerings to make when it comes to bridal embellishments, and that's exactly what you felt when you took in the intricate, luxurious yet wearable pieces of this collection.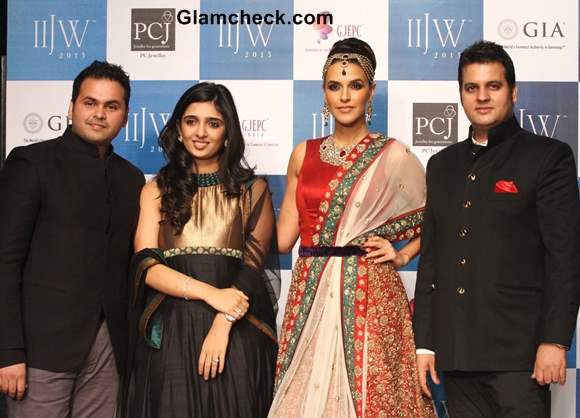 Neha Dhupia for Gitanjali Jewels – IIJW 2013
True to form, Gitanjali Jewels roped in Bollywood actress Neha Dhupia to model their best set. She's practically a veteran on the ramp, having been the show-stopper for several jewellery and fashion shows for awhile now.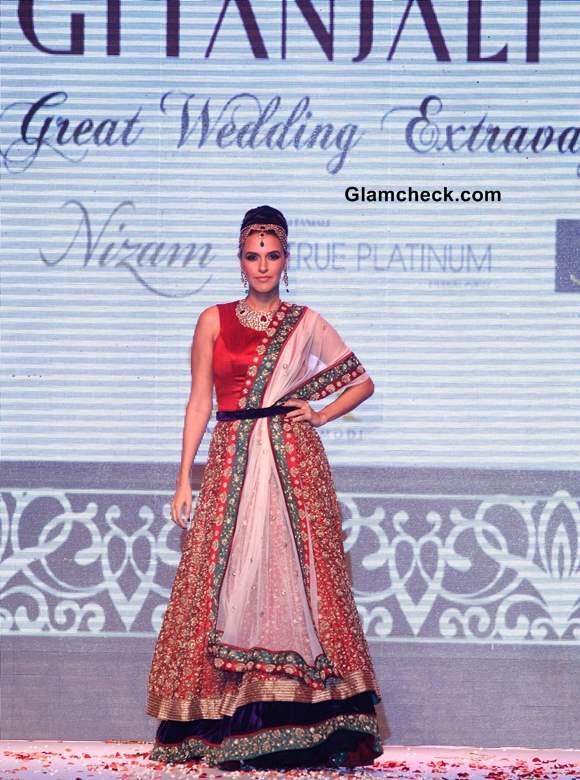 IIJW 2013 Neha Dhupia for Gitanjali Jewels
She looked radiant as she displayed a heavy diamond set which, although almost gorged with diamo
nds, had a very light, airy feel to it. Her outfit too had the same effect – a heavily embellished red and blue anarklai outfit (which you confused for a lehenga-choli at first sight). It featured plenty of stunning embroidery but it never felt heavy at any point.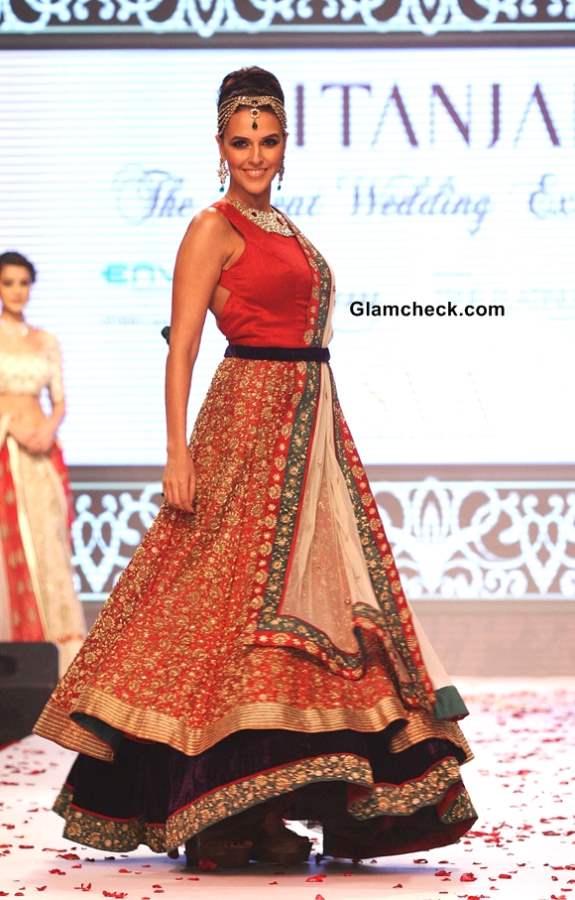 IIJW 2013 Neha Dhupia for Gitanjali Jewels show
Commenting on the attire after the show, Neha said that she thought it was beautiful and went on to reveal that the jewellery she was wearing came from the Nizam line of the collection that had just been displayed and that it was made entirely of uncut diamonds.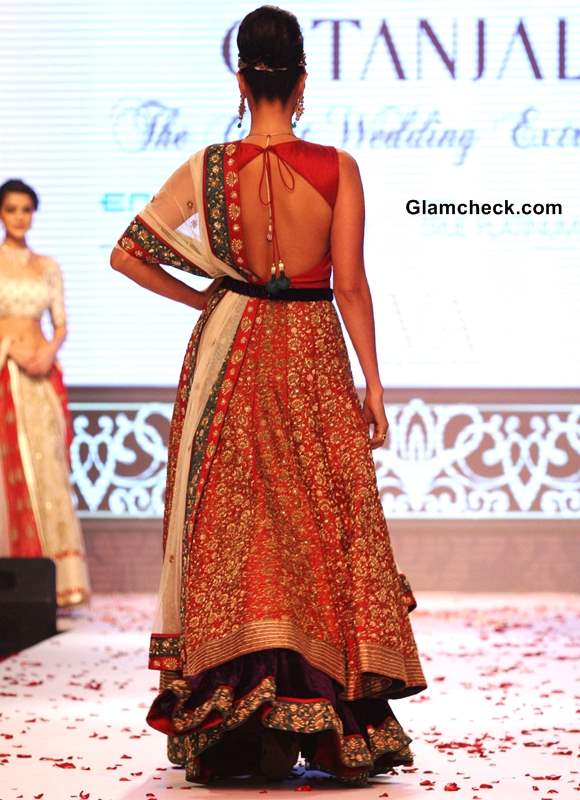 IIJW 2013 Gitanjali Jewels show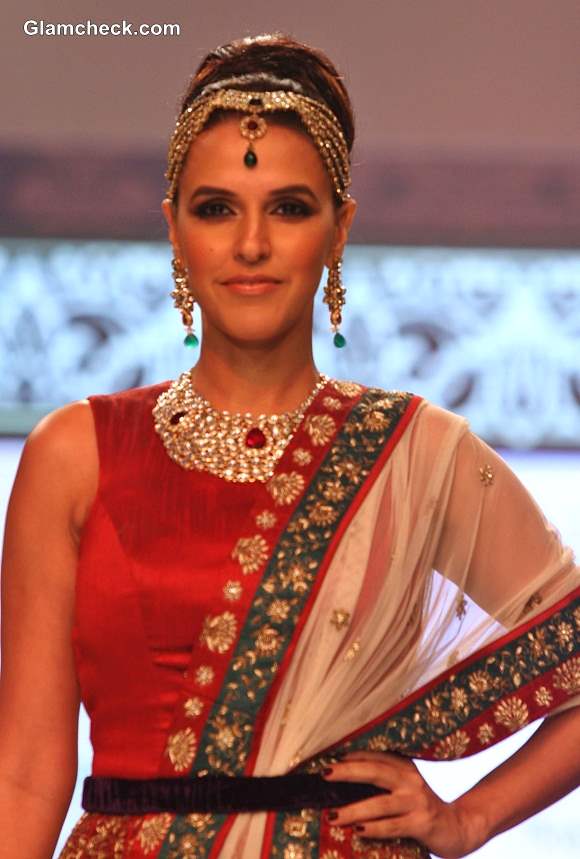 IIJW 2013 Neha Dhupia at Gitanjali Jewels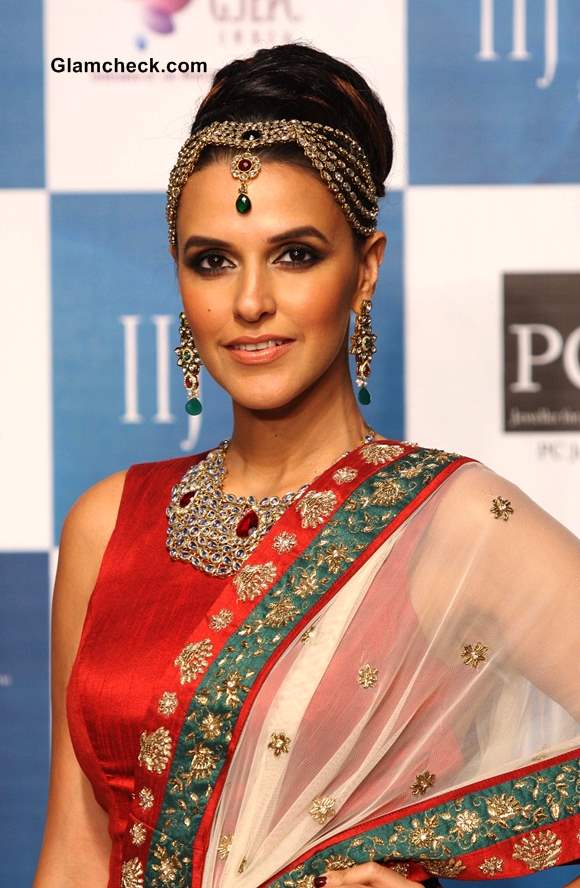 IIJW 2013 Neha Dhupia Gitanjali Jewels
Image: IANS