Natural resource group Vedanta and media channel NDTV have joined together to launch a new campaign for the empowerment of the girl child. Beautifully entitled 'Our Girl, Our Child', the initiative hopes to spread awareness about several of the issues that still plague young girls in India including, but not limited to, lack of education, limited access to sufficient nutrition and medicine, and the spate of female foeticides that shame the nation day by day.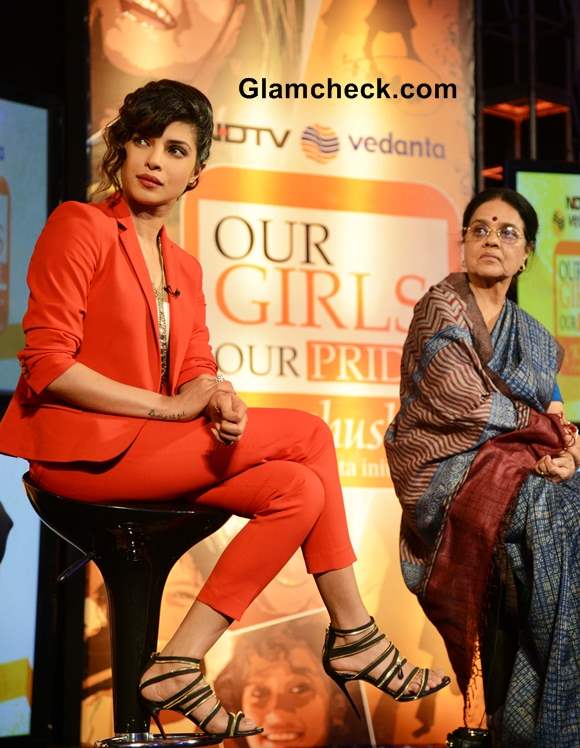 Priyanka Chopra Ambassador for 'NDTV Vedanta Our Girls Our Pride' Campaign
Bollywood actress Priyanka Chopra, who has always been a strong advocate for female empowerment, has joined hands with the campaign. She was at the Hotel Leela in Chankayapuri, New Delhi, India on August 19 to announce her association with the initiative, joining the co-chairperson of NDTV Dr. Prannoy Roy and chairman of Vedanta Anil Agarwal.
Priyanka was quite knowledgeable about the mission statement of the campaign and also applauded the tagline. She said it was strange that in a country that worshipped goddesses, the girl child was treated so badly.
The campaign is not just about making the nation more aware of these issues. It will also be joining hands with organisations that have similar aims to raise funds that benefit the girl child.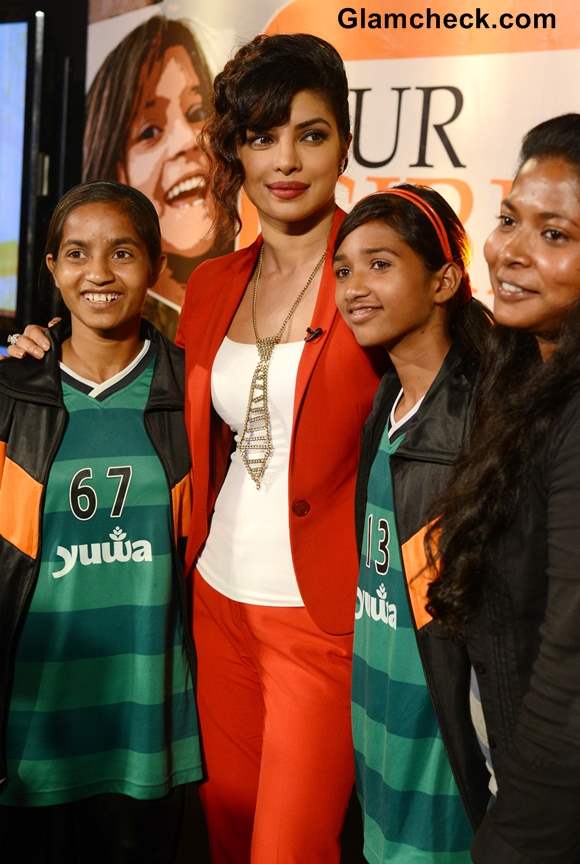 Priyanka Chopra at NDTV Vedanta Our Girls Our Pride Campaign
By being the ambassador for the campaign, Priyanka hopes to boost interest in it and make a difference on a large scale. She was definitely bringing all her star power to the press meet.
Her Clothes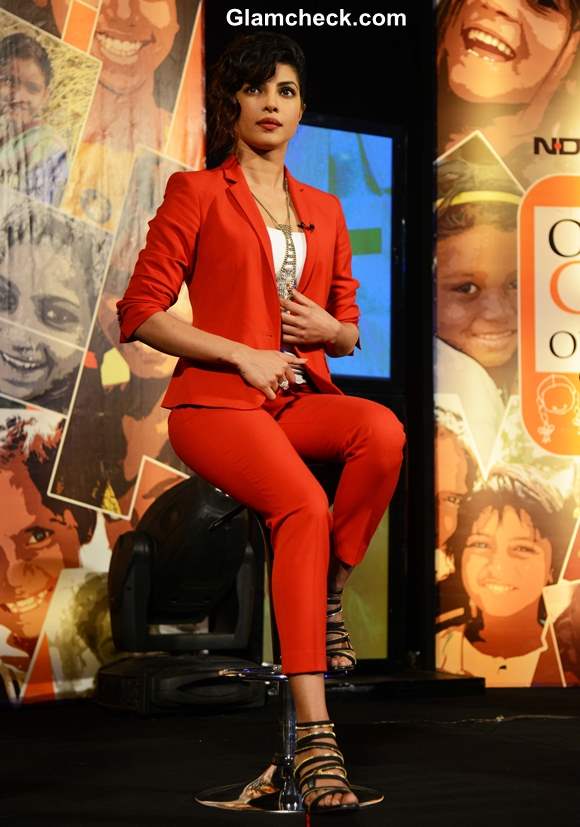 Priyanka Chopra in Red Suit at 'NDTV Vedanta Our Girls Our Pride' Campaign
PC's ensemble was all about confidence and a no-nonsense attitude cloaked in high style. She wore a deep red blazer and matching cropped pants, a white blouse simply rounding off the outfit.
Accessories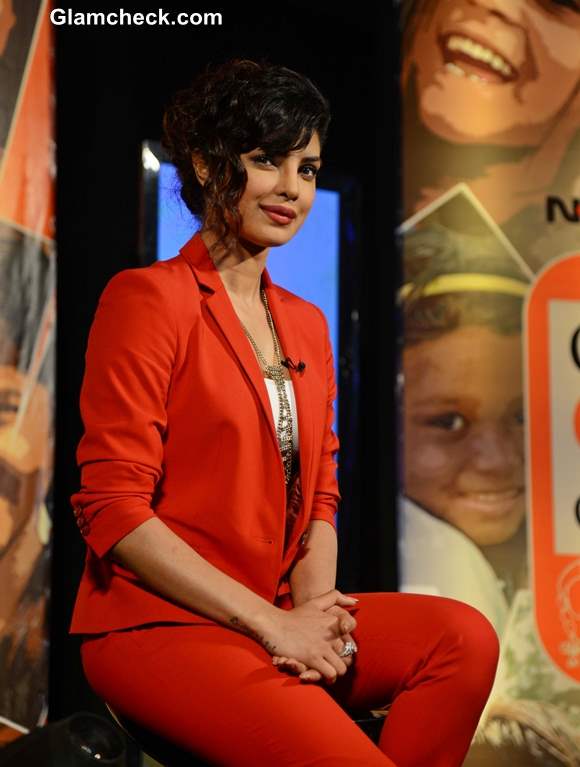 Priyanka Chopra 2013 at NDTV Vedanta Our Girls Our Pride Campaign
Her accessorizing for this ensemble was stellar! The first thing that caught our eye once we were past the gorgeous red of her outfit was a glittering necklace shaped like a tie. It was glamorous, chic yet understated. A cocktail ring and diamond stud earrings complemented the neck bling.
The only other accessory, and we love this just as much, was a pair of strappy black and gold ankle-strap stilettos
Hair and Makeup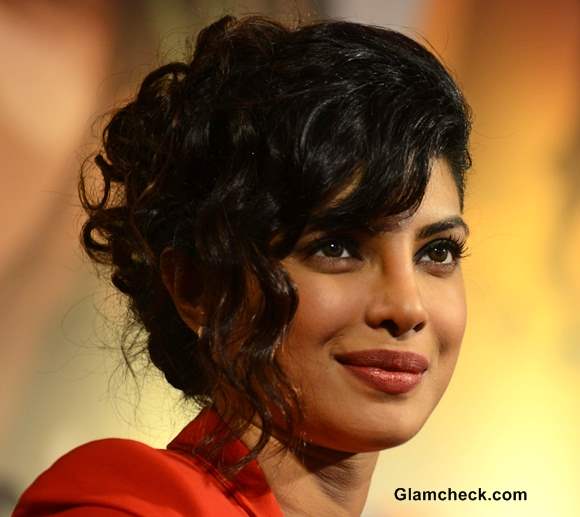 Priyanka Chopra 2013 curly hairstyle at NDTV Vedanta Our Girls Our Pride Campaign
She opted for a hairdo that was curly all the way. Curled first, the ringlets provided texture to the hair that was swept up and created a lovely cascade on the side where a few strands had been left loose to hang down the sides of her face. Delicate eye makeup and a subtle red lippie completed her look.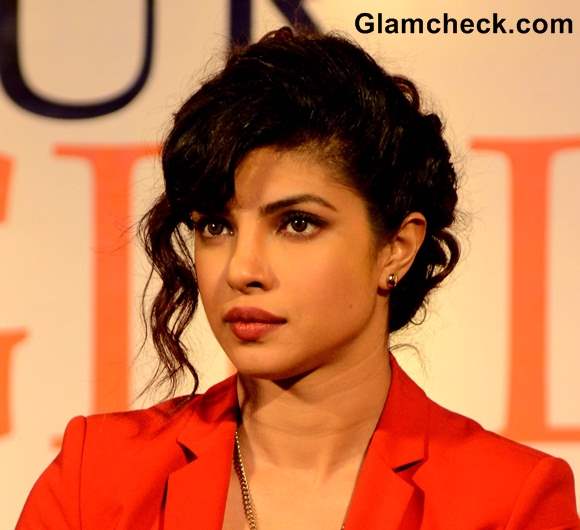 Priyanka Chopra 2013 hair makeup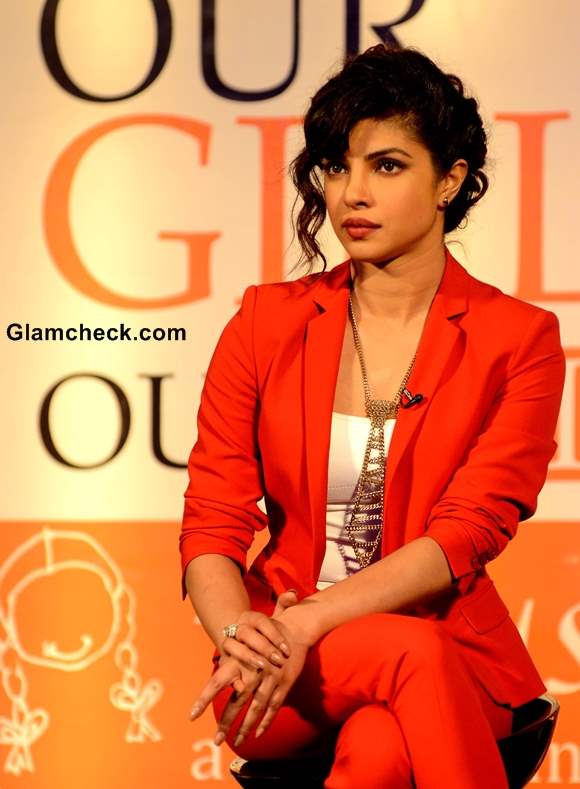 Priyanka Chopra 2013 pictures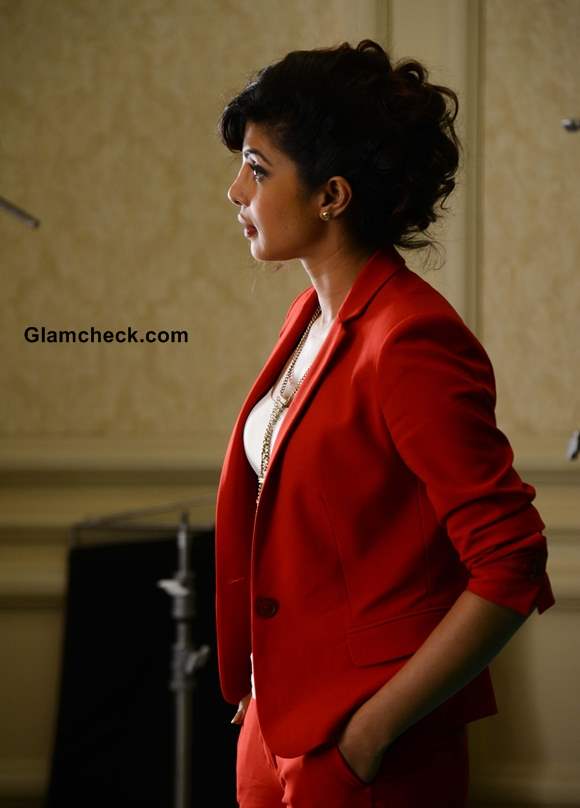 Priyanka Chopra 2013
Image: Indian Photo Agency