We knew that Bollywood actress Priyanka Chopra voiced one of the characters in the Disney animated movie "Planes". She even flew to Los Angeles to attend the premiere on August 5. However, it's taken the former beauty queen a while to let her Indian fans know what she's been up to. She announced her involvement in Mumbai on August 20, ahead of the Indian premiere of the film on August 23.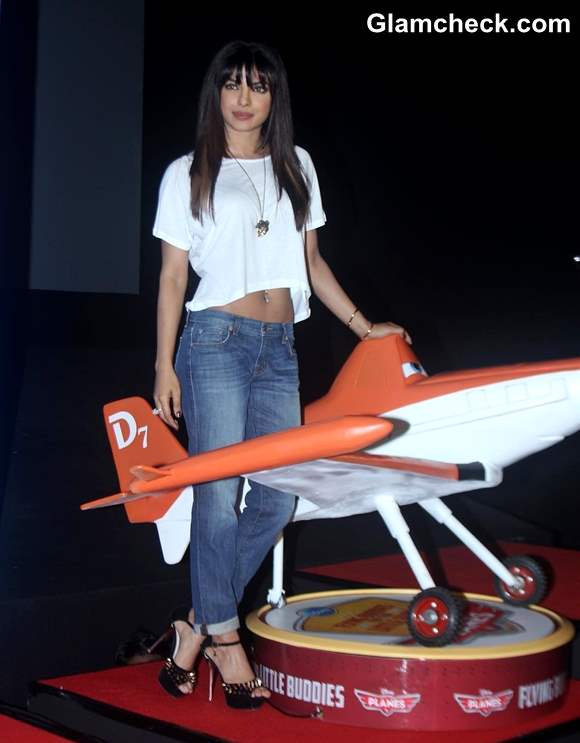 Priyanka Chopra Announces Voice Work on 'Planes'
Priyanka revealed that she will be voicing the character of Ishani, a champion racer plane who encourages the film's protagonist Dusty to follow his dreams of flying high even though he is, ironically, afraid of heights.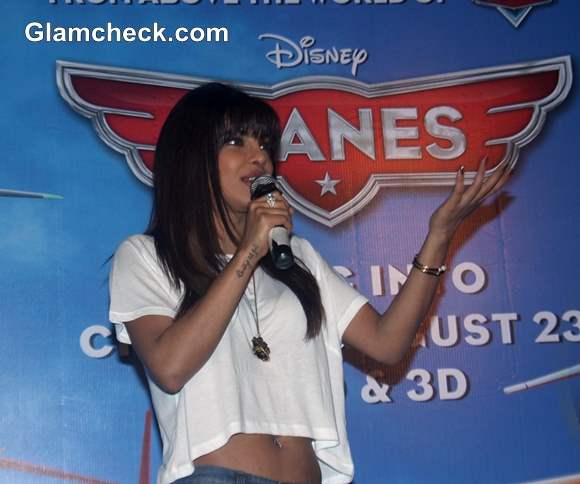 Priyanka Chopra 2013 movie 'Planes'
She talked about how voicing the character in a cartoon is very different from the Bollywood dubbing that she is used to. She was fascinated, she said, by how the character's expressions mimicked her own. What's more, she said she had decided from the very beginning that she would not do an Indian accent the way that it is portrayed in movies across the world but would instead use her own accent. Thank God for that!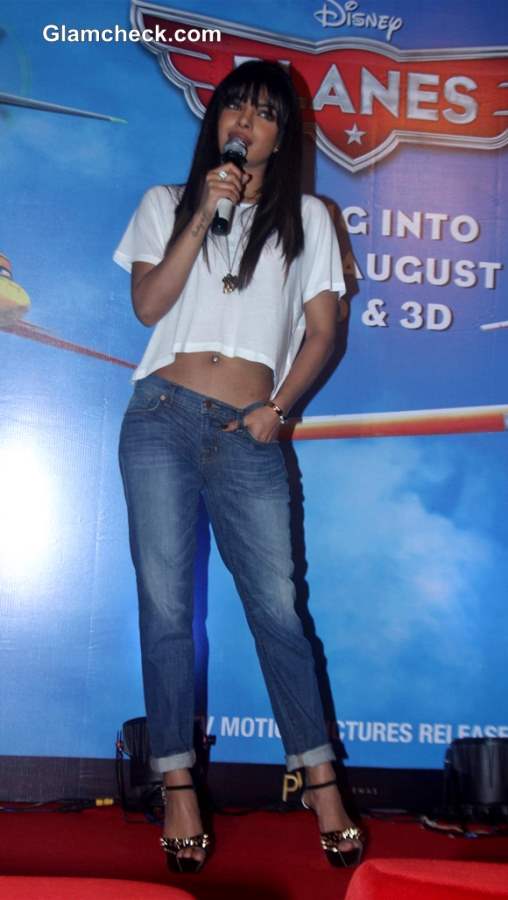 Priyanka Chopra Voice Work on 'Planes'
While you wait to see how well she does with Ishani, check her out at the press event.
Her Clothes & Accessories
Priyanka Chopra 2013 style
She looked like an effortless-diva in a cropped white tee, showing off her belly button ring, which was paired with blue jeans folded up at the ankles. The latter revealed her black peep-toe ankle-straps with gold stud detailing on the front. Touches of sparkle were added by a gold bracelet, cocktail ring and chain pendant.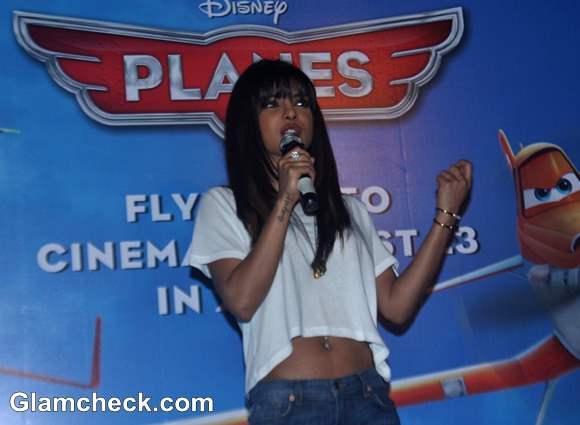 Priyanka Chopra 'Planes'
Hair and Makeup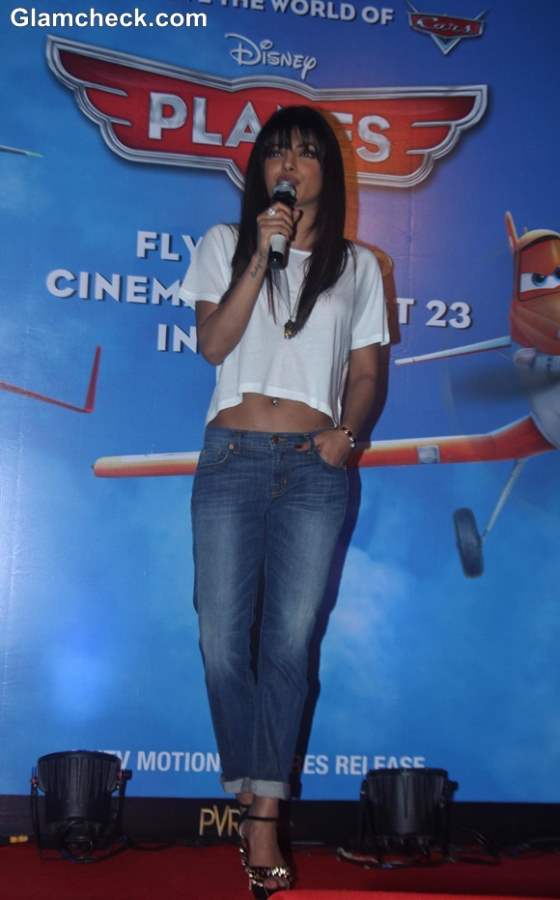 Priyanka will be voicing the character of Ishani in 'Planes'
After opting for curly hairdos at the last few public appearances she made, PC went the other extreme with straightened locks left loose. Her defined eyes peeked out from the meticulous brow-grazing bangs. She finished off with a deep pink lippie. 
Image: IANS