Bollywood actor Abhishek Bachchan was the guest of honour at the showcase of FDCI (Fashion Design Council of India) and Audi India's Autumn/Winter 2014 collection at the Tote in Mumbai, India on August 30.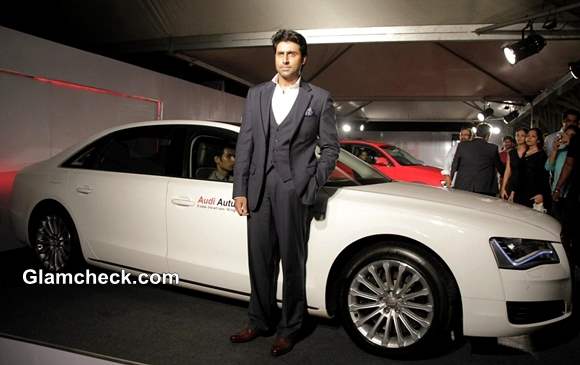 Abhishek Bachchan Inaugurates Audi India Autumn-Winter 2014 Collection
Abhishek, the brand ambassador of Audi, talked of his love for Audi cars. He even related how the first car he had ever bought was an Audi with the money he made from his second movie Tera Jadoo Chal Gayaa because his father, veteran actor Amitabh Bachchan, had always told him to buy a car with his own money. So he did just that, and took his parents for a drive in it at after he brought it home.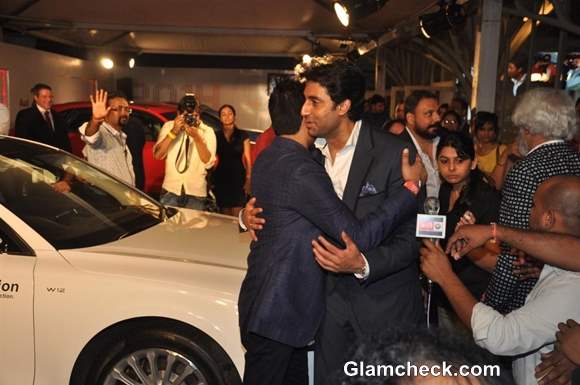 Abhishek Bachchan at Audi India Autumn-Winter 2014 Collection
He said he had always loved cars by Audi, and that his own was parked outside. However, he joked with Joe King, head of Audi India, he still wanted to take the new Audi that was displayed at the event for a little spin.
After posing for photographs with the car and the designers whose outfits were being displayed there that day, he hobnobbed with president of FDCI, Sunil Sethi for a bit.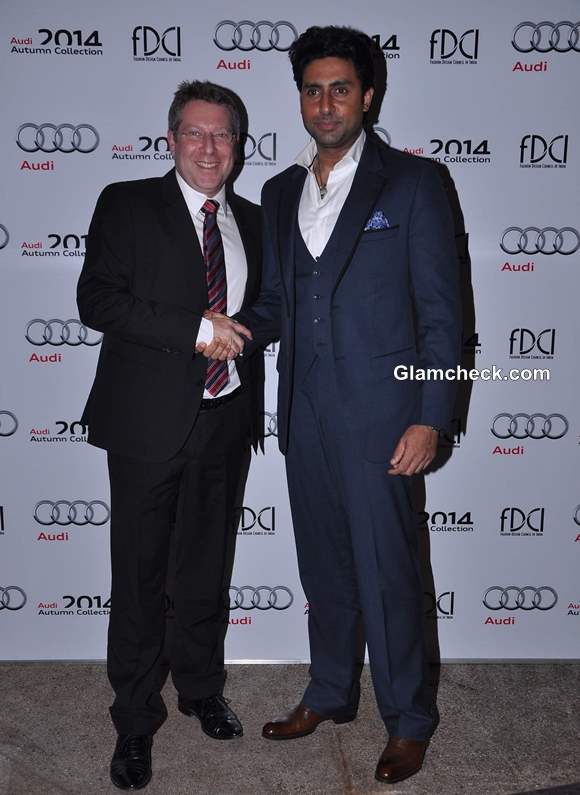 Abhishek Bachchan and Joe King Head Audi India
Of course, when all the shop talk was over the real show began. Designers Nandita Mahtani, Rahul Khanna, Arjun Khanna, Varun Bahl and Rohit Gandhi gave a presentation of a range of winter wear for the special collection.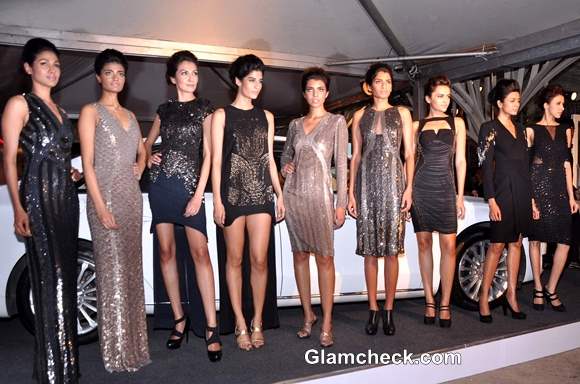 Audi India Autumn-Winter 2014 Collection
It was a pretty high class event attended by Bollywood celebs as well as Mumbai's jet-setting socialites. Huma Qureshi claimed to have a blast at the fashion show as did Sheetal Mafatlal, Dino Morea, Pria Kataria Puri, Dabboo Ratnani with wife Manisha, Tara Sharma and Nikitin Dheer.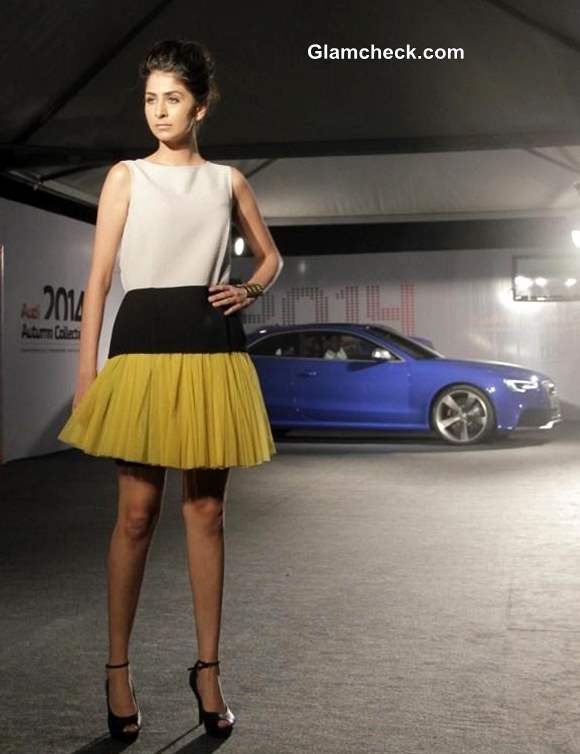 Audi India Autumn-Winter 2014 Collection outfit by fashion designer Nandita Mahtani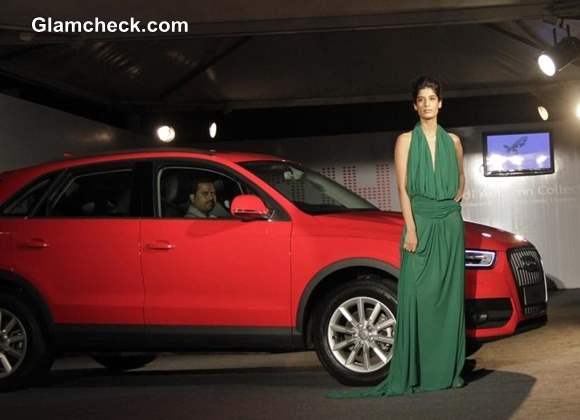 Audi India Autumn-Winter 2014 Collection outfit fashion designer Nandita Mahtani
Image: IANS