Bollywood actress and former beauty queen Jacqueline is turning her attention to the ongoing issue about the safety of women in India following the horrific rape of a photojournalist in Mumbai just a few days ago. She participated in a debate cum campaign "ARE WE SAFE?" in Mumbai, India on September 1.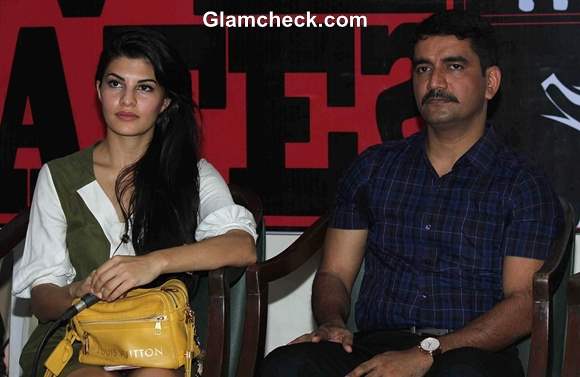 Jacqueline Fernandes Protests Crimes against Women
Her Outfit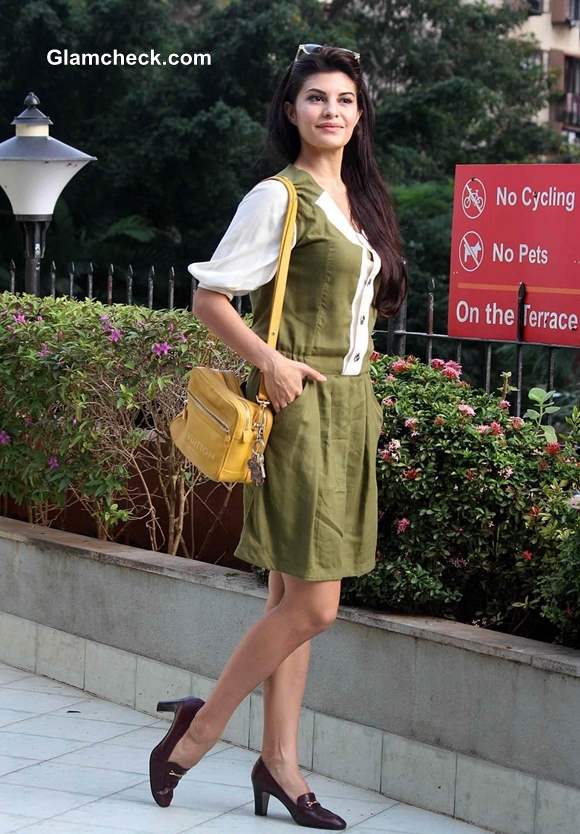 Jacqueline Fernandes Protests Crimes against Women in Olive Green Dress
Jacqueline looked sweet and simple yet very with it in an olive green and white knee-length dress. The frock had elbow-length puffy sleeves and a panel of white running down the line of buttons in the front.
It also had a pair of cute side pockets on the skirt which gave her a good prop to pose coquettishly with from time to time.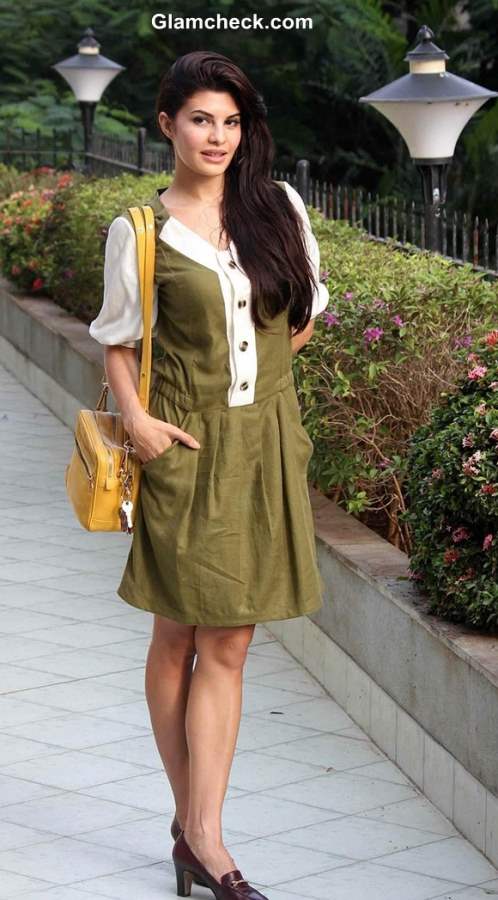 Jacqueline Fernandes 2013 Protests Crimes against Women in Olive Green Dress
The outfit was wholesome and down to earth, making her appear very approachable and yet highlighting her natural beauty.
Accessories & Styling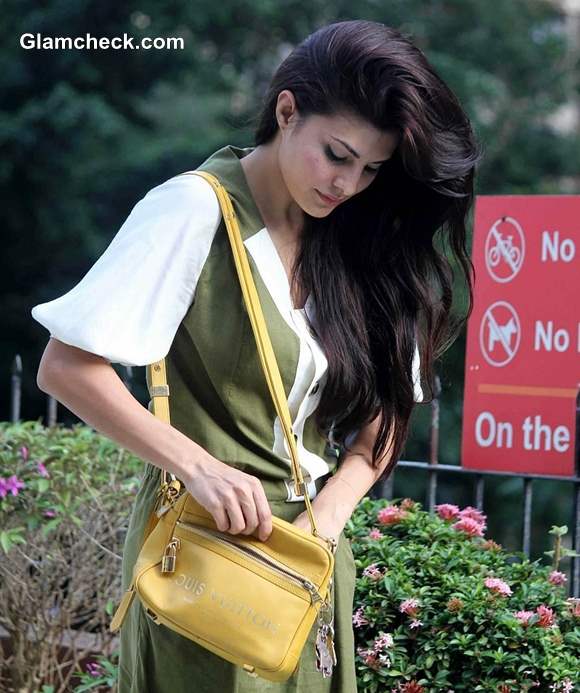 Jacqueline Fernandes 2013
Although the dress was quite low-key and casual, Jacqueline decided to take things up a notch with her accessories for this ensemble. She toted a yellow Louis Vuitton satchel bag which complemented her burgundy loafers with heels. Both additions brought much-welcome pops of color and also lifted the overall feel of her look.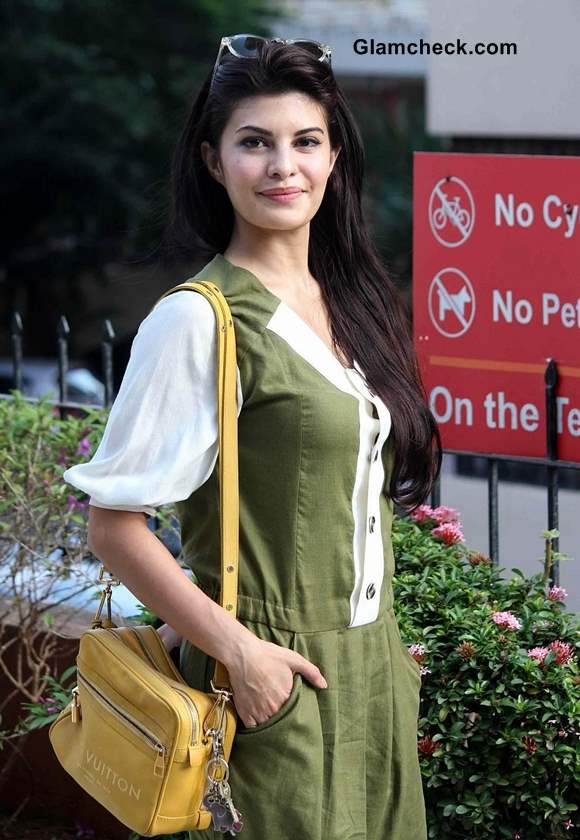 Jacqueline Fernandes 2013 pictures
We're glad she didn't sport any jewellery because that would have just taken the attention away from her luminescent complexion which was all the more apparent thanks to the lack of bling and her natural makeup.
Her hairstyle was casual too like her dress. All of it was simply swept over to one side with no parting, her curls hanging down her shoulders. That element of her look was also invaluable in accentuating her fine facial features.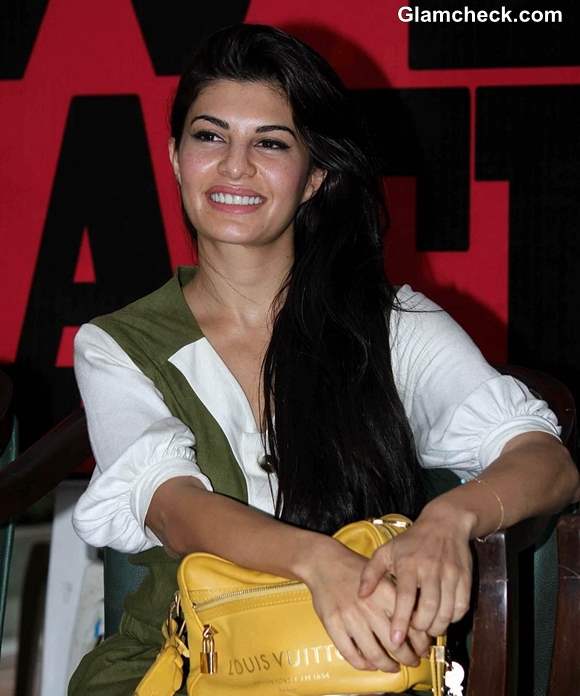 Jacqueline Fernandes 2013 pics
Jacqueline Fernandes Protests Crimes against Women
Image: IANS