Director/actor/choreographer Prabhu Deva unveiled his wax statue for the Lonavala Wax Museum on September 2. Granted, it's not Madame Tussaud, but sculptor Sunil Kandaloor has done a great job capturing the Prabhu's facial expressions.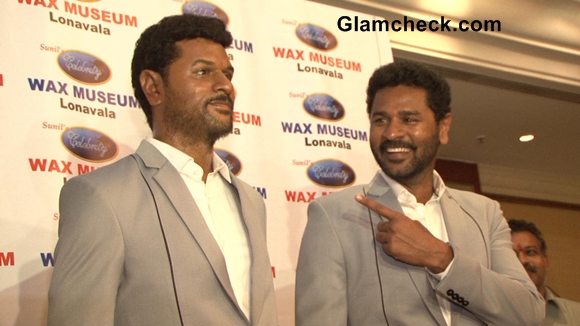 Prabhu Deva Unveils His Wax Statue-for Lonavla Wax Museum
Often called the Michael Jackson of India, Prabhu has danced, choreographed and directed mainly Tamil, Telegu, Malayalam and Kannada films with a few Bollywood ones to his name too. He won awards for his choreography in Lakshya, a 2004 Bollywood flick, and Minsara Kanavu, a Tamil movie from way back in 1997.
He still choreographs, but now focuses his efforts primarily on direction. His latest project is Sonakshi Sinha-Shahid Kapoor starrer Rambo Rajkumar which will release later this year.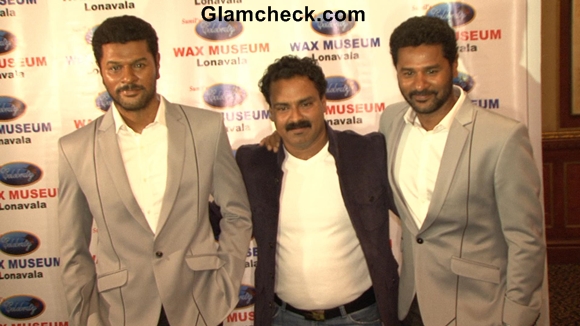 Prabhu Deva Wax Statue for Lonavla Wax Museum
Several Indian celebs have their very own statues at the Lonavla Wax Museum, namely actor Shahrukh Khan, former cricketer Kapil Dev, and singer/songwriter/musician A. R. Rahman. The late singer Michael Jackson has also made his way to the little exhibition and Prabhu is thrilled but humbled to be joining such big names.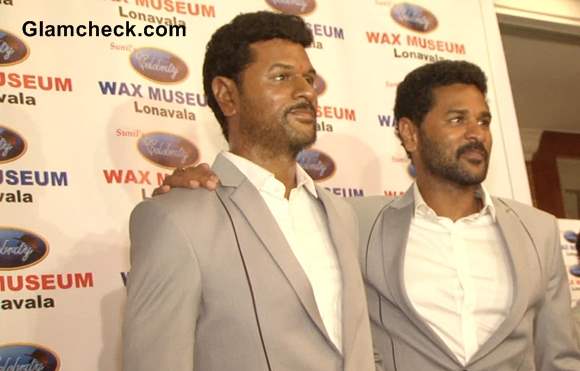 Prabhu Deva Wax Statue Lonavla Wax Museum
At the unveiling, both Prabhu and the statue were dressed in similar clothes which made the resemblance all the more clear and slightly uncanny too. He (the real Prabhu, not the statue) could not stop smiling, especially every time he glanced toward the statue.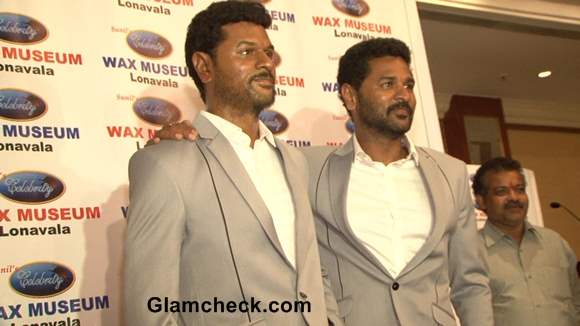 Prabhu Deva Wax Statue
He tweeted that it was a very important day for him and that he was touched by the statue. He gave credit where it as due, praising Sunil and his team for doing such a remarkable job.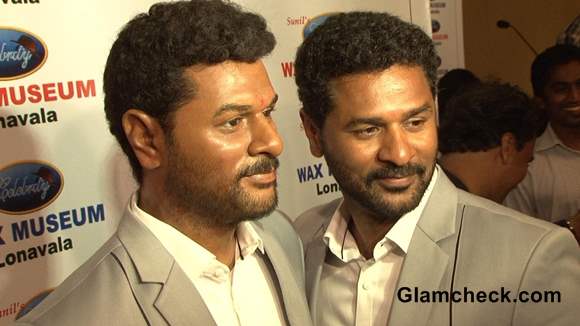 Prabhu Deva with his Wax Statue
Image: IANS