Mithibhai College held a grand Teacher's Day celebration on the campus in Mumbai, India on September 5. Bollywood actors Aditi Rao Hydari and Shiv Pandit were invited to make the day really special.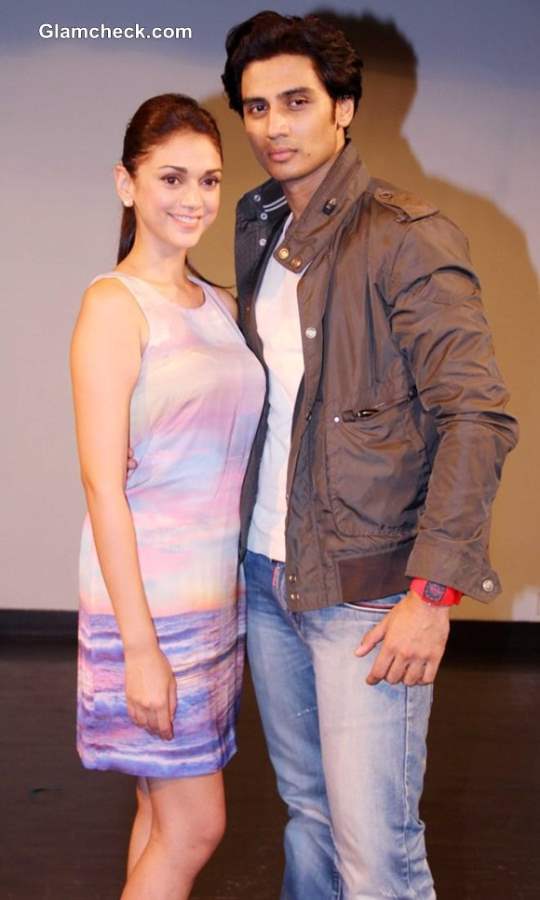 Aditi Rao Hydari and Shiv Pandit Promote BOSS at Teacher's Day Function
Aditi talked about how teachers were important second only to parents in a child's upbringing, and how she remembers being punished by her teachers but knows now it was only for her own good.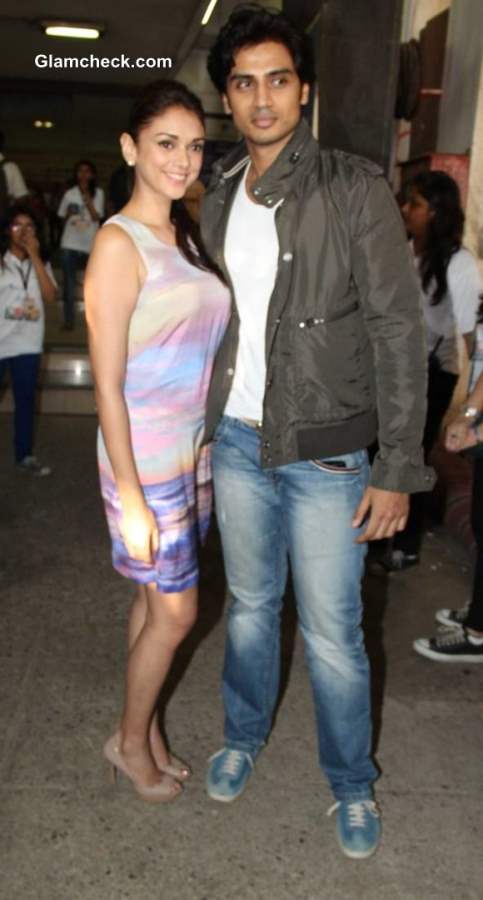 Aditi Rao Hydari and Shiv Pandit Promote BOSS at Teacher's Day Function
The duo then went on to promote their upcoming movie "BOSS". Starring Akshay Kumar, the film tells the story of the underworld with Akshay playing the role of a mobster with a tough exterior but a soft center. Shiv plays his little brother while Aditi is Shiv's love interest.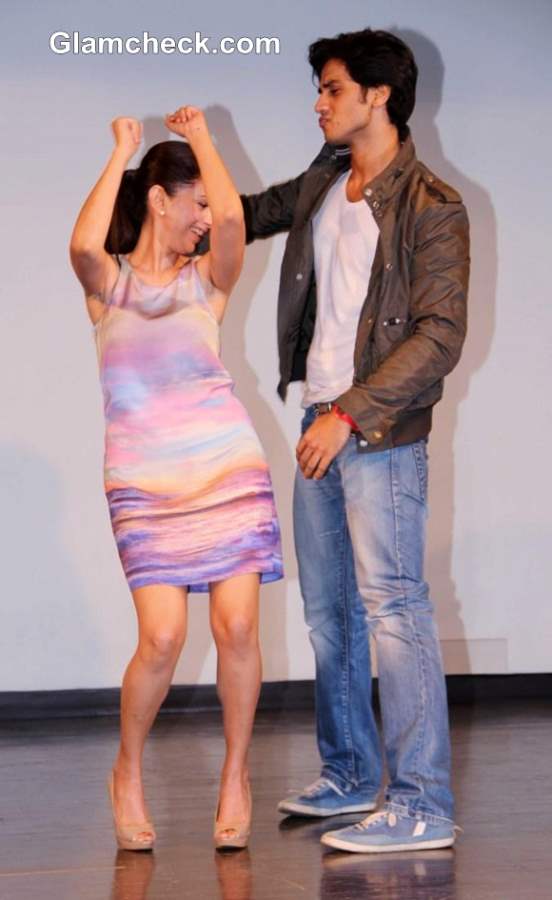 Aditi Rao Hydari and Shiv Pandit Promote BOSS
Shiv talked about why he signed up for BOSS at the Teacher's Day celebration. He made his film debut with Shaitan which he feels was a low-key movie even though it did well at the box office. However, he said that he got choosy about the kind of films he wanted to do after that as he realised that as a new actor, he needed to do commercial films if he wanted more exposure. He thus decided that he would alternate between commercial and high-concept films so that he could grow all around as an actor. That accounts for his picking up BOSS, which is a totally commercial film with only entertainment value.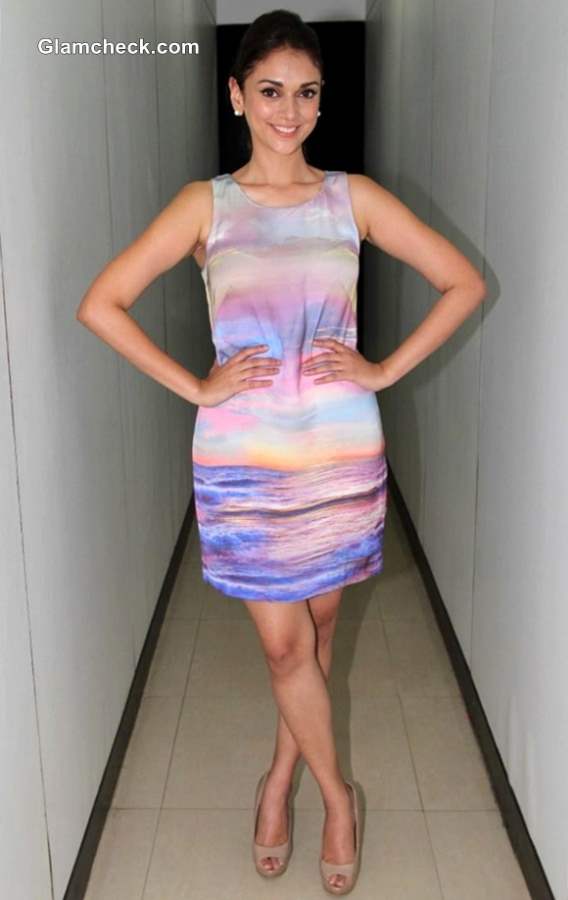 Aditi Rao Hydari 2013 BOSS movie look
Aditi, meanwhile, was in a more playful mood and not quite as contemplative as her co-star. She joined in the celebration after a bit of banter about the movie, and we must say she looked quite charming doing it.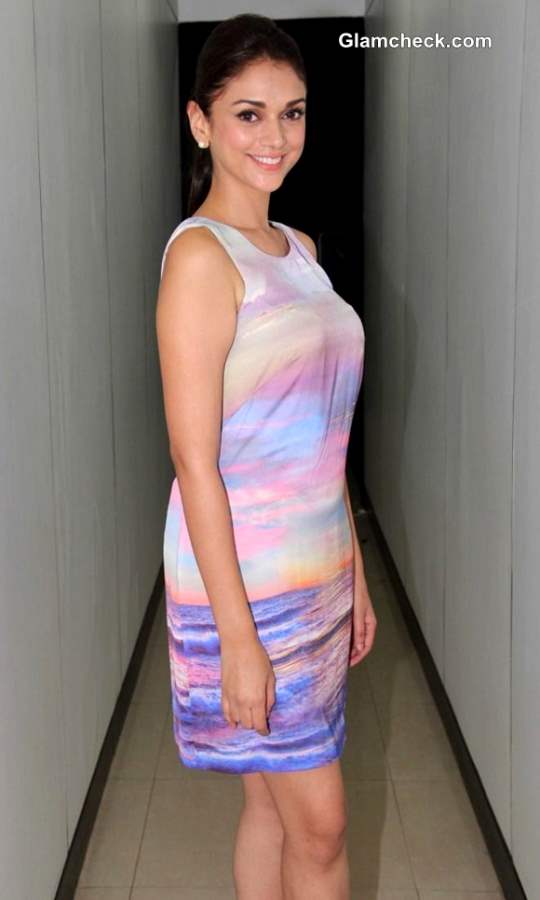 Aditi Rao Hydari BOSS 2013 movie
Her outfit for the day was understated, casual yet festive. She sported a rainbow colored sleeveless dress which fit loosely and fell to her knees. She accessorized with nude peep-toes and pearl stud earrings. A ponytail and glowing makeup completed her look.
BOSS releases October 16.
Image: IANS