Bollywood actor Ranbir Kapoor is having a bit of a tough time juggling his schedule between shooting for the film 'Bombay Velvet' with director Anurag Kashyap and promoting "Besharam" which premieres on October 2. Yes, the release of the latter is indeed a long way off, but the producers thought it would be a good idea to start promotions early so as to tease the audience into a frenzy.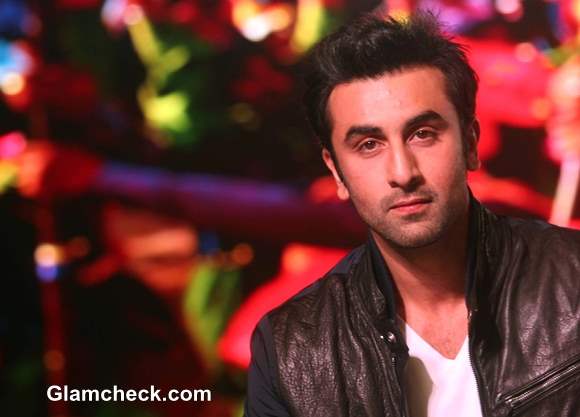 Ranbir Kapoor Launches Song 'Aare Aare' from Besharam
The next promo event on the cards was the launch of the song "Aare Aare". All that was needed was Ranbir who was away from town on account of his other project. On his return, director Abhinav Singh Kashyap immediately set up the song launch in Mumbai, India on September 5.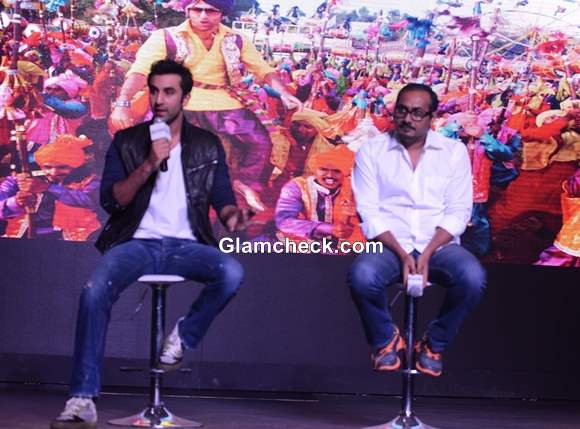 Ranbir Kapoor Song 'Aare Aare' from Besharam
It's a catchy love song, set in an impossibly color-coordinated mela which reminds you of old Bollywood movies where estranged twins or brothers separated as children would reunite as adults.
In the song, Ranbir is trying to win over his love interest Pallavi Sharda who is not so susceptible to his charms, with all the fair goers and Punjabi dancers joining in the wooing, of course. It just wouldn't be a Hindi movie otherwise.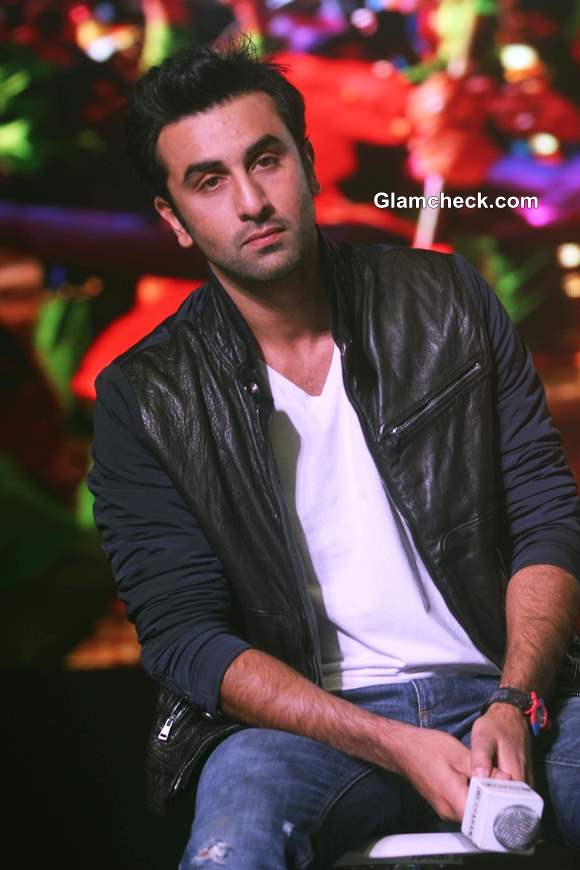 Ranbir Kapoor 2013 movie 'Besharam'
Aare aare is a catchy tune, made all the more lively by the expressive, melodious voices of singers Shreya Ghoshal and Mika Singh. We're sure it will be playing non-stop on radios and blaring from cars and tea stalls in the weeks to come.
Ranbir took on the avatar of his character from the film for the song launch, jumping on stage and dancing as the number played in the background.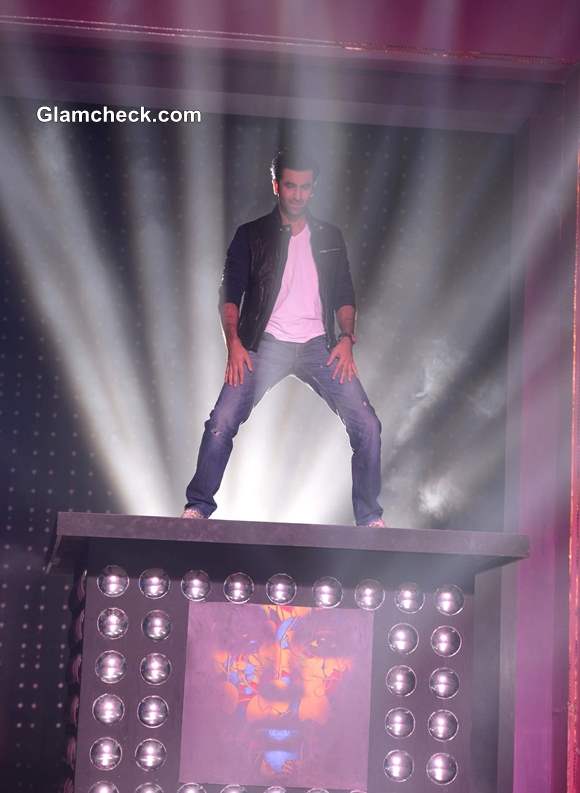 Ranbir Kapoor 2013 Besharam song
Director Abhinav joined him on stage right after and the two engaged in a short Q&A with the press. We wonder what's next on the promo cards.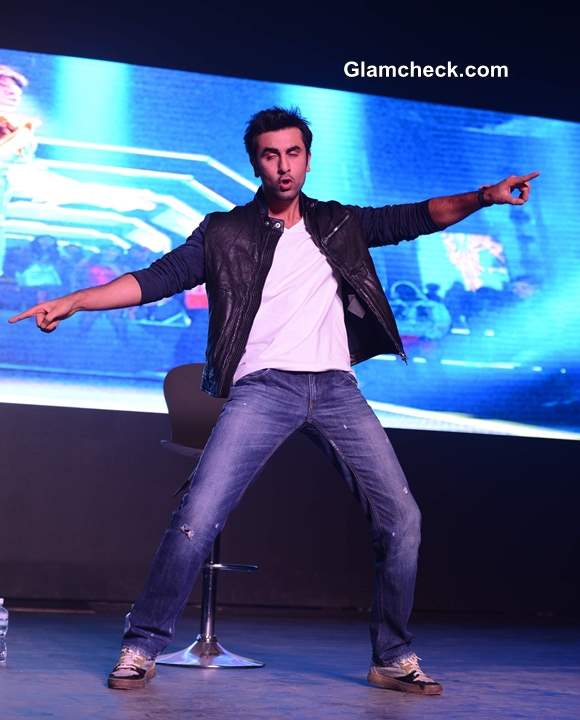 Ranbir Kapoor Launches Song 'Aare Aare' from movie Besharam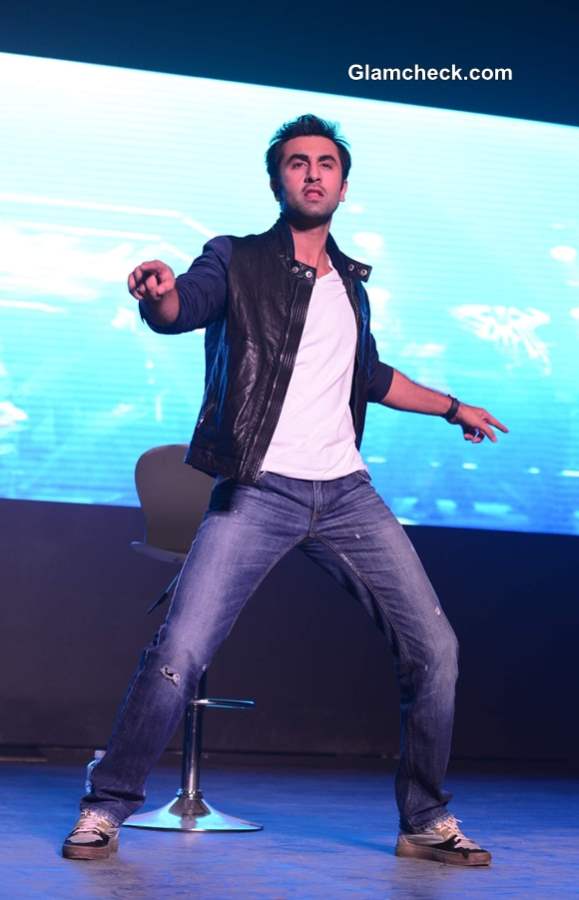 Ranbir Kapoor 'Aare Aare' song from 'Besharam'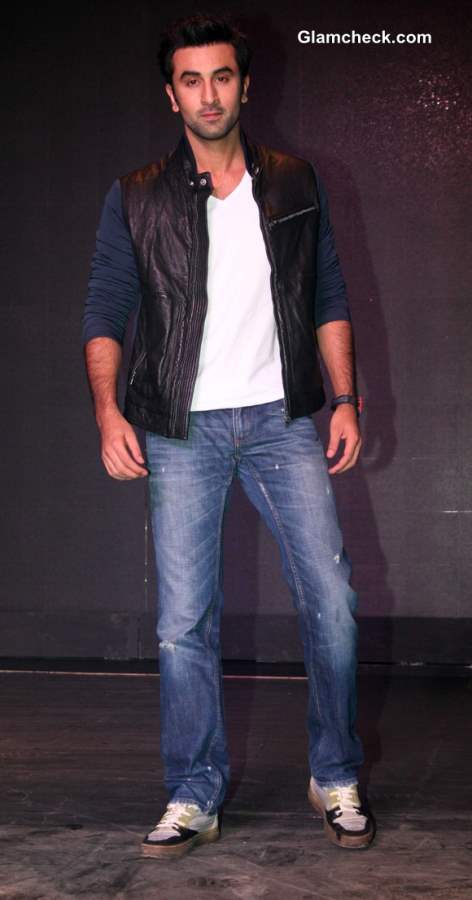 Ranbir Kapoor 2013 pics
Image: IANS, Indian Photo Agency