Bollywood actor Ileana D`Cruz was spotted at a media interaction in Mumbai, India on September 7th as she promoted her upcoming film "Phata Poster Nikla Hero".
Her Outfit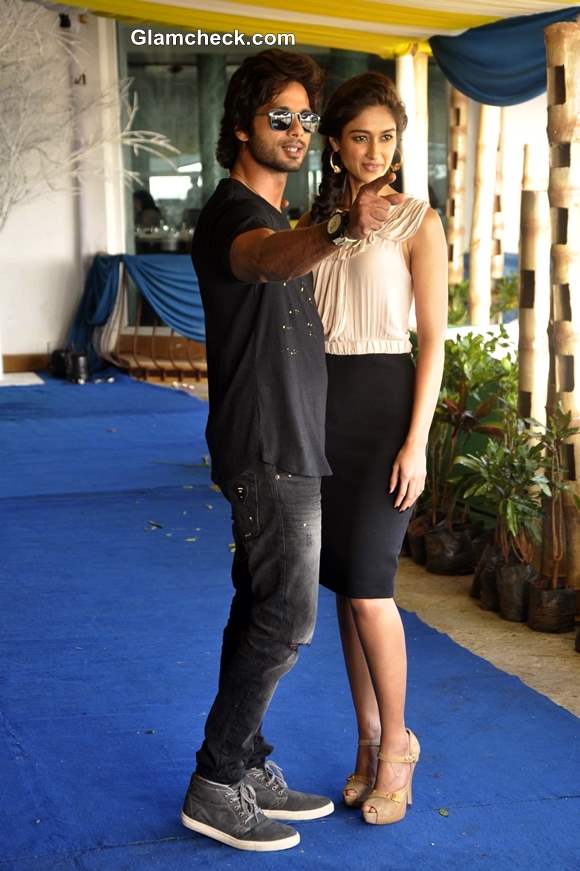 Ileana D'Cruz Shahid Kapoor Promote 'Phata Poster Nikla Hero'
Ileana chose to go with a sleek, elegant and low-key look in a sleeveless nude blouse and plain black pencil skirt. The clean lines of the skirt made the pleated detailing of the top all the more obvious.
Nude and black is a trendy combo but one that we think has the potential for timelessness. Way to go, Ileana.
Accessories and Styling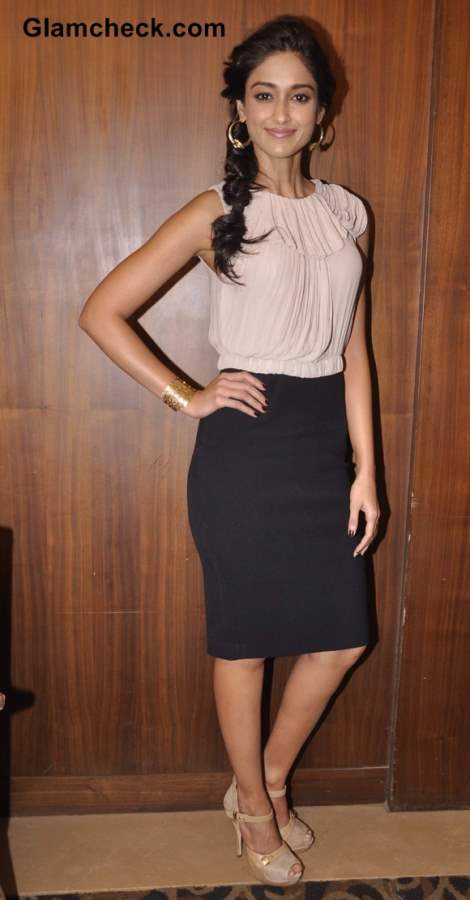 Ileana D'Cruz Promotes 'Phata Poster Nikla Hero' in beige and black outfit
The clothes were accessorized and well-complemented by a pair of camel ankle-strap peep-toes, gold hoop earrings and a gold cuff bracelet.
She completed her look with a side-swept messy braid and neutral makeup.
Her co-star Shahid Kapoor joined her for the promotional event. In contrast to Ileana's more formal attire, his garb was decidedly casual. He sported a loose-fitting navy tee and faded jeans ripped at the knees. A white watch, black sun glasses and grey trainers rounded off his ensemble.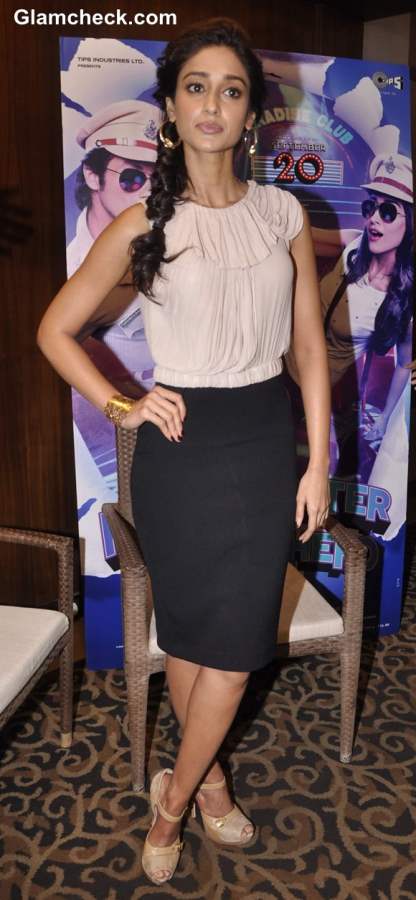 Ileana D'Cruz  in beige and black outfit 2013
Phata Poster Nikla Hero is Shahid and Ileana's first film together and they talked about what it was like to work with each other. They also showed off some dance steps from the movie.
The duo will also be seen promoting their film on this week's episode of Comedy Night with Kapil.
Produced by Ramesh Taurani and directed by Rajkumar Santoshi, Phata Poster Nikhla Hero will premiere on September 20. 
Image: IANS