Bollywood actors Randhir Kapoor and Rajiv Kapoor celebrated the Ganesh festival at RK Studios in Mumbai, India on September 9th. Randhir primarily performed the puja while Rajiv looked on. The Ganpati was installed right before the aarti.
Both brothers were dressed similarly in blue jeans and white shirts. After the puja, Rajiv personally distributed and even fed sweetmeats to some of the employees of the studio who were present at the event.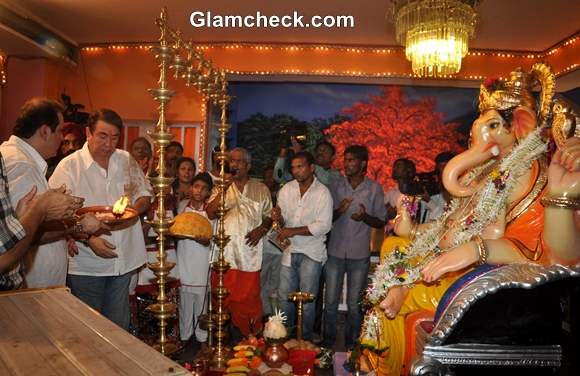 Kapoor Brothers Celebrate Ganesh Chaturthi at RK Studios
R. K. Studios belongs to the iconic Kapoor family. It was started by Raj Kapoor, father to Randhir, Rajiv and Rishi Kapoor and grandfather to current Bollywood favourites Kareena, Karishma and Ranbir Kapoor.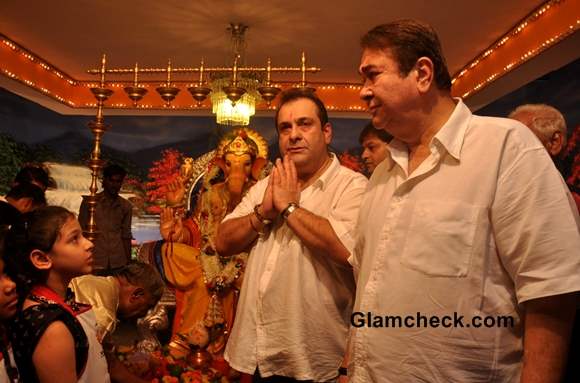 Kapoor Brothers Celebrate Ganesh Chaturthi at  RK Studios
Raj would hold a puja every year during Ganesh Chaturthi when he was alive, ensuring that everyone who worked for the studios was in attendance. After he passed away in 1988, his sons took over the task and have since been performing the puja every year in front of a Ganpati mandal that is set up on the premises. Rishi usually joins his brothers for this annual occasion, but was unable to do so this year for reasons unknown.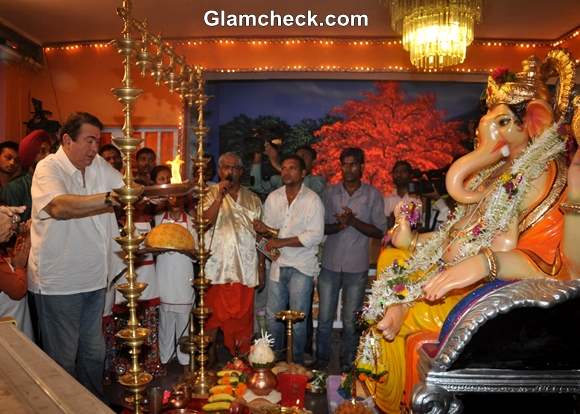 Kapoor Brothers Celebrating Ganesh Chaturthi at RK Studios
The younger generation too participates if they are able to get away from their shooting dates or promotional duties, and Ranbir has been known to take part in organising the proceedings as well. However, they seemed to be busy promoting their individual movie projects this time around as none of them appeared to have made it to the event.  
Image: IANS