It's not without reason that half the nation tunes in to the reality quiz show Kaun Banega Crorepati. The nail-biting hope of a win is born anew with each contestant. Although we know not every person who sits in the hot seat will take home the entire Rs. 1 crore, we still cheer them on. And when someone finally does bag the grand prize, it is with the hopes of every contestant before him or her that the country celebrates. Season 7 of the popular show has only just begun two weeks ago, and there is already a winner – Taj Mohammed Rangrez.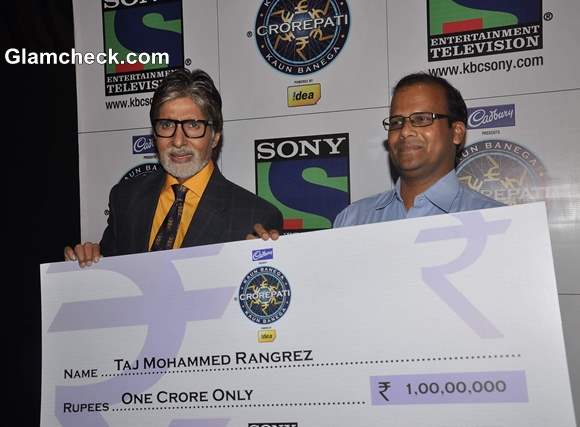 Taj Mohammed Ragrez is the first Crorepati on Season 7 of KBC
The show's host Amitabh Bachchan handed over the coveted cheque to an incredulous Taj on September 7th.
A history teacher for the last 10 years in Fategarh School, Taj was quite confident in his ability to win. He said he was sure that he could answer all the questions put to him in the hot seat, but just in case he couldn't, he saved his lifelines until he really, really needed them. He didn't use a lifeline until the ninth question – that's just three questions away from the final one and it's really quite a feat getting there with no help.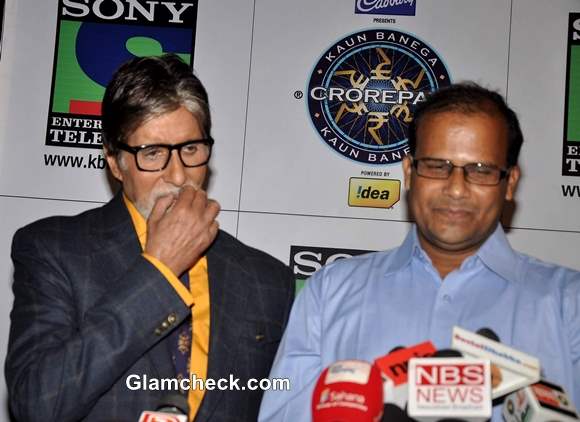 Taj Mohammed Ragrez is Crorepati on Season 7 of KBC
When asked what he would do with the money, the native of Udaipur revealed that he had a daughter, just 7, who is partially blind and that treating her would be his top priority. Apart from that, he also wants to buy a house, make arrangements for the education of three underprivileged girls, and also pay for the marriage expenses for two orphan girls.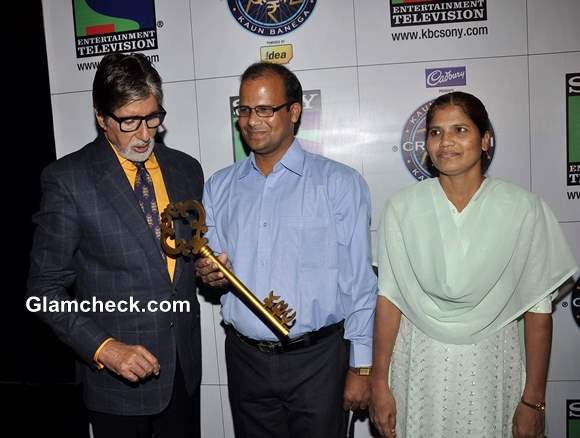 Taj Mohammed Ragrez is the first Crorepati on Season 7 KBC
Amitabh tweeted that Taj was brilliant and had won in a 'distinguished manner'.
The episode will air on Sunday, September 15. 
Image: IANS