If you enjoyed watching Bollywood actors Imran Khan and Kareena Kapoor on screen in Ek Main Aur Ek Tu in 2012, then you are definitely in for a treat with their next project together. For months now, the duo has been shooting for the Karan Johar production "Gori Tere Pyar Mein". Spirits were up on September 10 as they launched the first look of the film with their director Puneet Malhotra in Mumbai, India.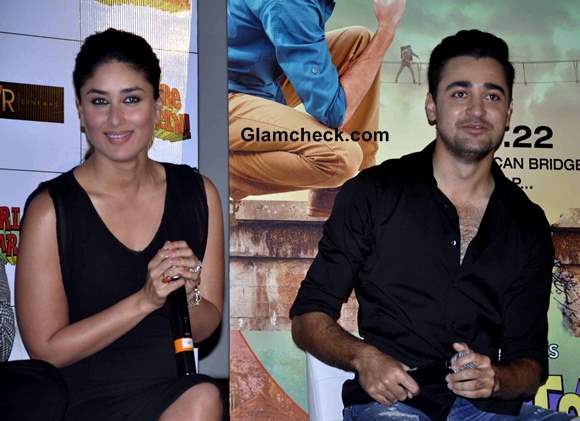 Kareena Kapoor and Imraan Khan Launch 'Gori Tere Pyar Mein' First Look
The posters unveiled a couple of days ago painted a pretty self-explanatory picture of the story, and the trailer just confirmed it. They show Kareena in a village get-up and Imraan in an obviously more urban avatar posing together midst backdrops of both villages and cities. It seems to be the oft-told tale of city boy meeting village girl and falling in love with plenty of misunderstanding along the way as they get used to the other person's way of looking at life.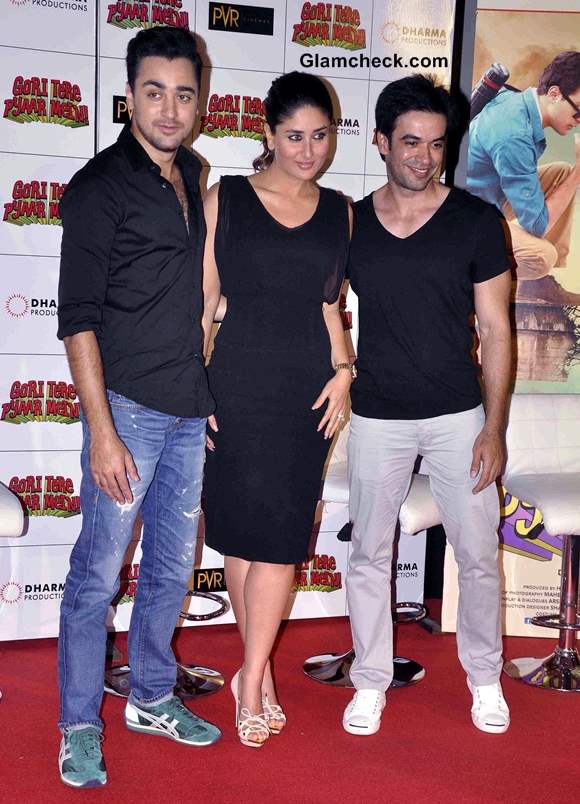 'Gori Tere Pyar Mein' First Look
The tagline on the posters reads 'Only love can bridge the gap'. We presume that means the gap between their differences in upbringing.  
Kareena revealed that this movie is completely fun and designed for mass appeal. There's plenty of naach-gaana with up to four item numbers, the costumes are colorful and vibrant (especially Kareena's), and the focus is on light romance and comedy.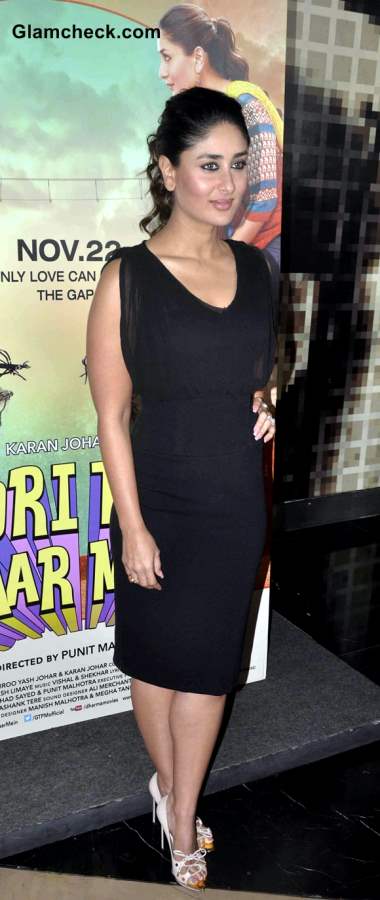 Kareena Kapoor – Gori Tere Pyar Mein Movie 2013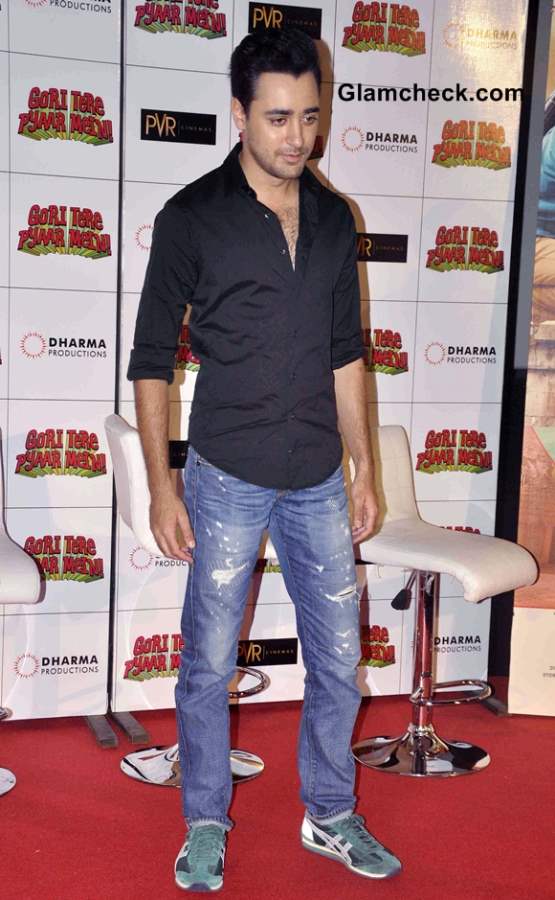 Imraan Khan in Gori Tere Pyar Mein
At the trailer launch, her look was entirely opposite of her character in the film. She wore an elegant black dress with cut-away sleeves and gorgeous white peep-toe pumps. A curly ponytail and kohled peepers completed her look.
She continued to say that while Ek Main aur Ek Tu was on the classier side and not to everyone's taste, Gori Tere Pyar Mein would be 'mad' and an easy watch.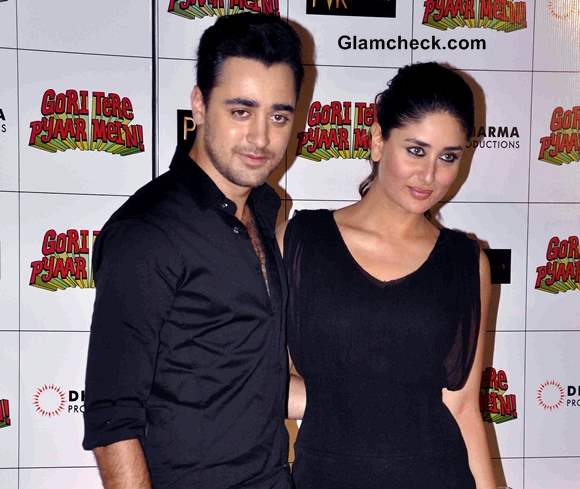 Gori Tere Pyar Mein – Movie 2013
We definitely hope so. And we must say that we're now looking forward to it more than ever. It releases on November 22. Stay tuned for more updates as the cast embarks on a promotional spree before the premiere.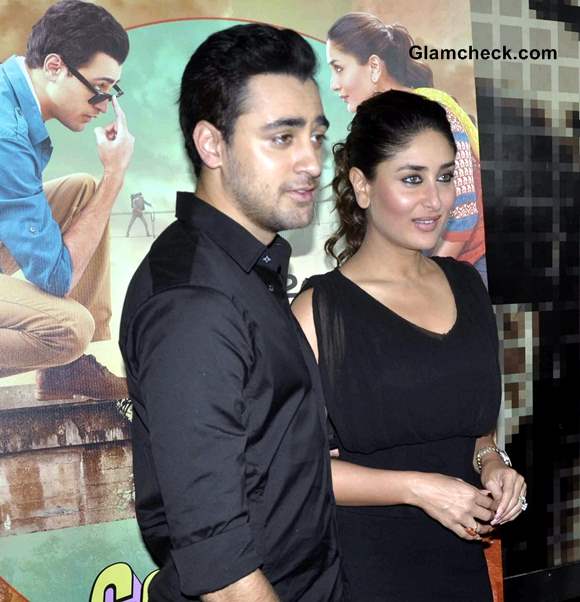 Kareena Kapoor and Imraan Khan in 'Gori Tere Pyar Mein'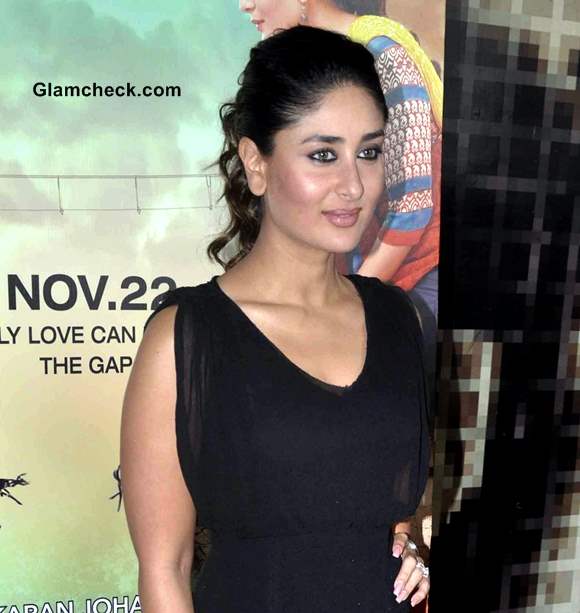 Kareena Kapoor in Gori Tere Pyar Mein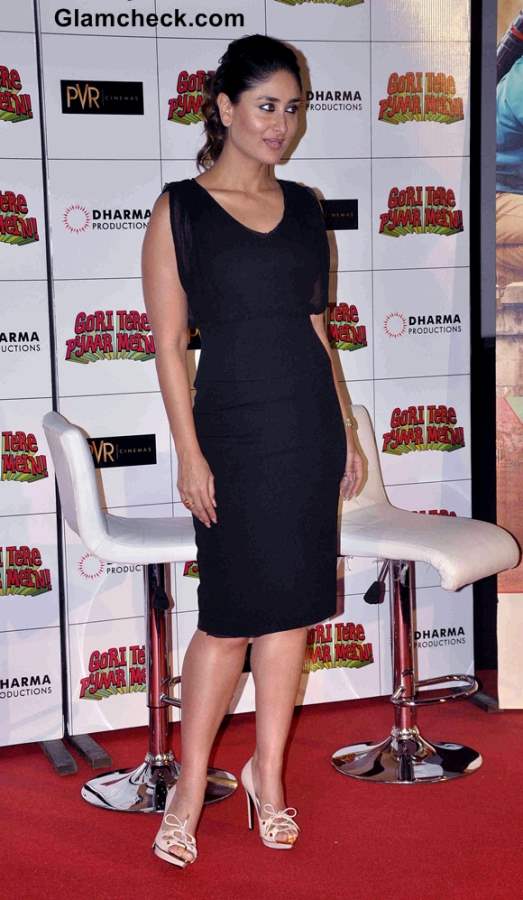 Kareena Kapoor look in Gori Tere Pyar Mein movie 2013
Solaris Images