Many Bollywood celebs made Ganesh Chaturthi a family affair. A few had get-together and parties to celebrate, but whatever the do, family was the focus.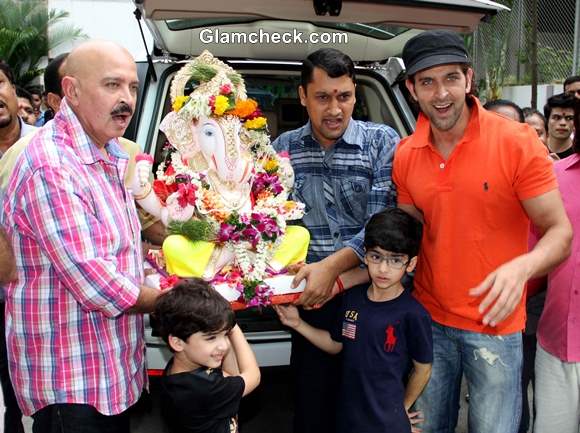 Hrithik Roshan Immerses Ganesh Idol in Mumbai with Family
Bollywood actor Hrithik Roshan too went all out to bond with his family this year. His father, filmmaker Rakesh Roshan, and he took the lead in doing the puja before the visarjan, participating in the procession, and finally immersing the idol of Lord Ganesh in Mumbai, India on September 10.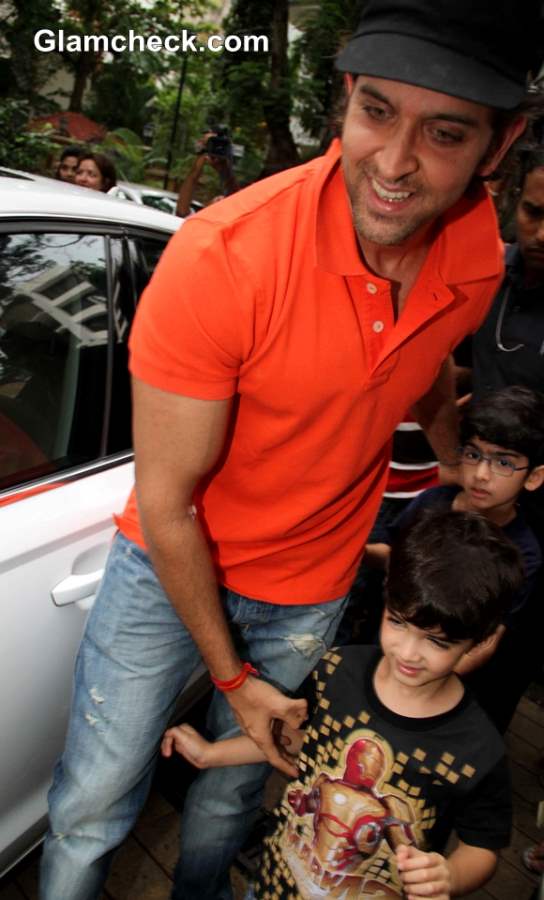 Hrithik Roshan with his sons
Hrithik's sons Hrehaan and Hridhaan were also present, trying as much as possible to participate in the festivities. Hrithik and Rakesh patiently showed the kids the ropes. Joining them was Hrithik's sister Sunaina. His wife, Susanne, was conspicuous by her absence.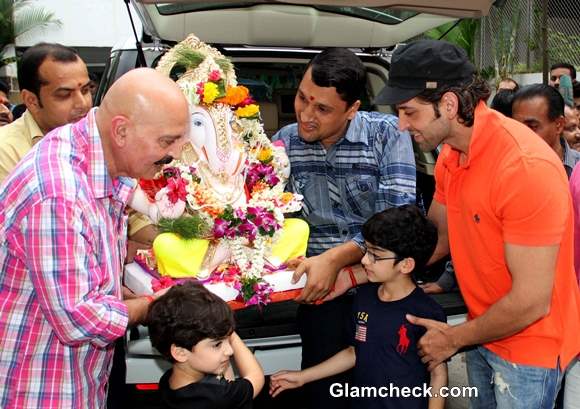 Hrithik Roshan at Ganesh Visarjan 2013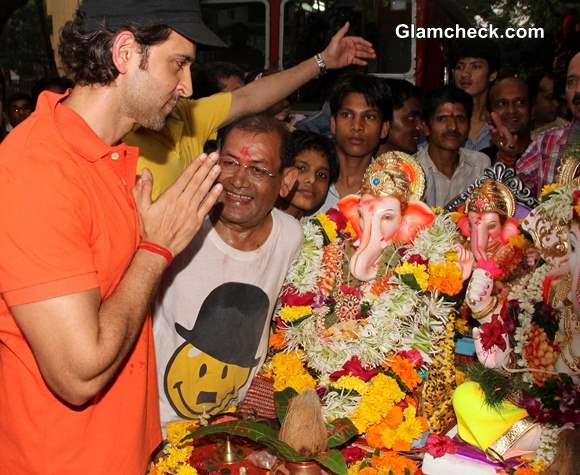 Hrithik Roshan during Ganesh Visarjan 2013
It was quite a task for Hrithik's personal bodyguards and the police force to keep fans away from the hunky heartbreaker as he went about the ceremonies.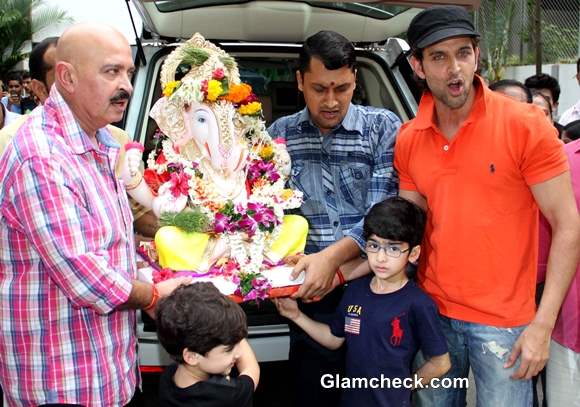 Hrithik Roshan Immerses Ganesh Idol in Mumbai with Father and sons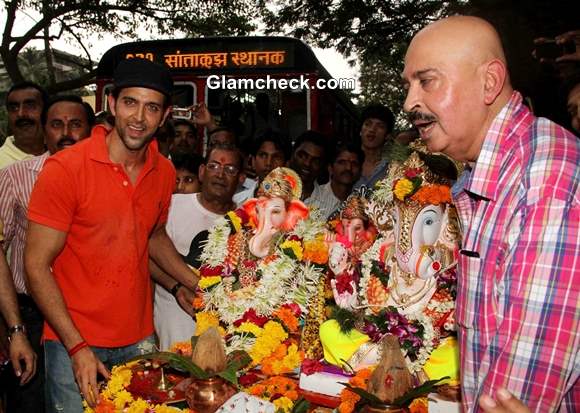 Hrithik Roshan with his father Rakesh Roshan at immersion of Ganesh idol 2013
Solaris Images