Bollywood actor Sridevi attended Trousseau Araaish, a fund raising exhibition benefiting the 'Save The Children India' foundation in Mumbai, India on September 3 rocking a yummy sun dress by Dolce & Gabbana.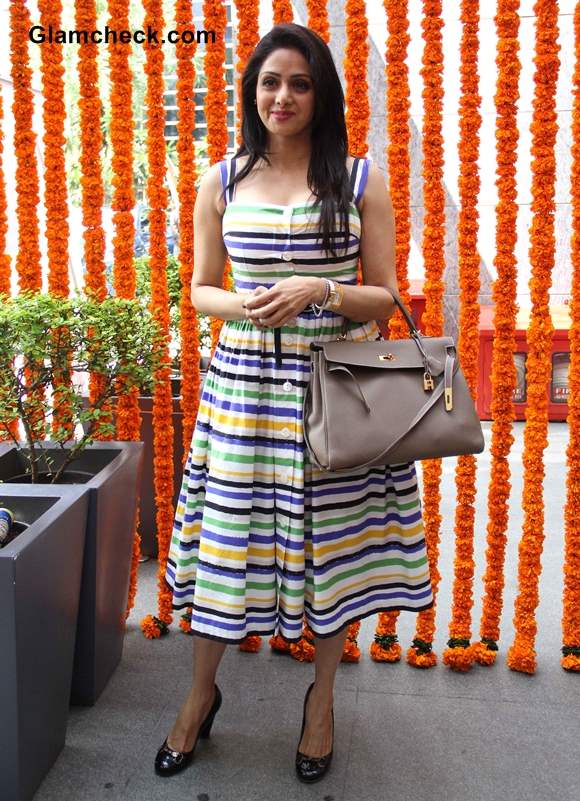 Sridevi In Dolce and Gabbana dress 2013 at Charity Fashion Exhibit
Hitting half a century and still looking hot as heck, Sridevi was showing off a lighter, more fun vibe than we've come to expect from her. She's usually in outfits that have an undercurrent of elegance and are mature to boot. Appropriately so.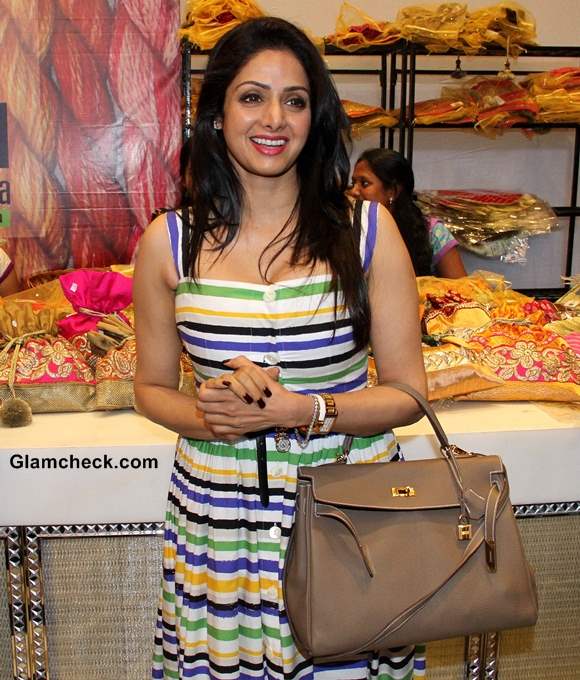 Sridevi in Dolce and Gabbana dress at  2013 Trousseau Araaish
This time around, her colorful striped dress was giving out summery vibes reminiscent of long days of window shopping or afternoons spent at a beach-side cafe lazily sipping on iced tea and waiting for the sun to go down.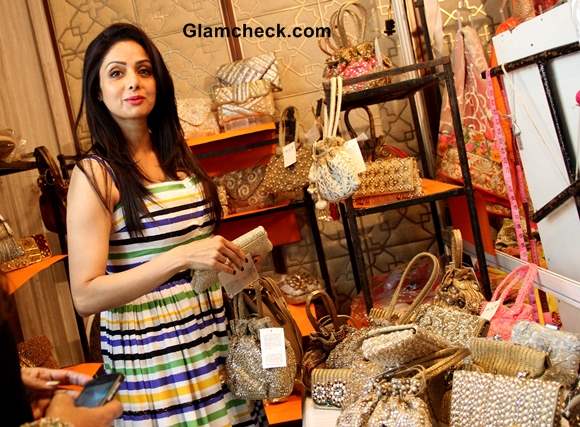 Sridevi in Dolce and Gabbana dress at  2013 Trousseau Araaish
There were indeed accents of her patent sytle in this look too. She carried a grey Hermes handbag which was quite sophisticated and seemed a little out of place with the relaxed feel of her ensemble. Even her shoes were a little too classy for this look – black Gucci pumps with gold detailing on the front. It should have been one or the other. The presence of both these high-fashion accessories with a dress so full of vibrant charm was a bit off. Yet, she managed to paint a picture of confidence and pizzazz which made it all come together somehow.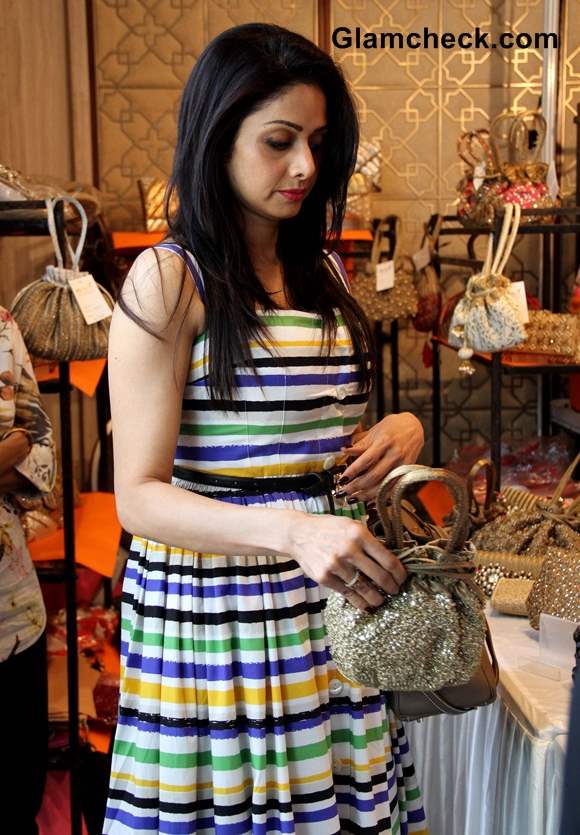 Sridevi in Dolce Gabbana dress 2013 Trousseau Araaish
Her pink lippie and long straight locks were definitely earning top points all the way. Kudos to the star for her fresh, airy and somewhat eclectic ensemble.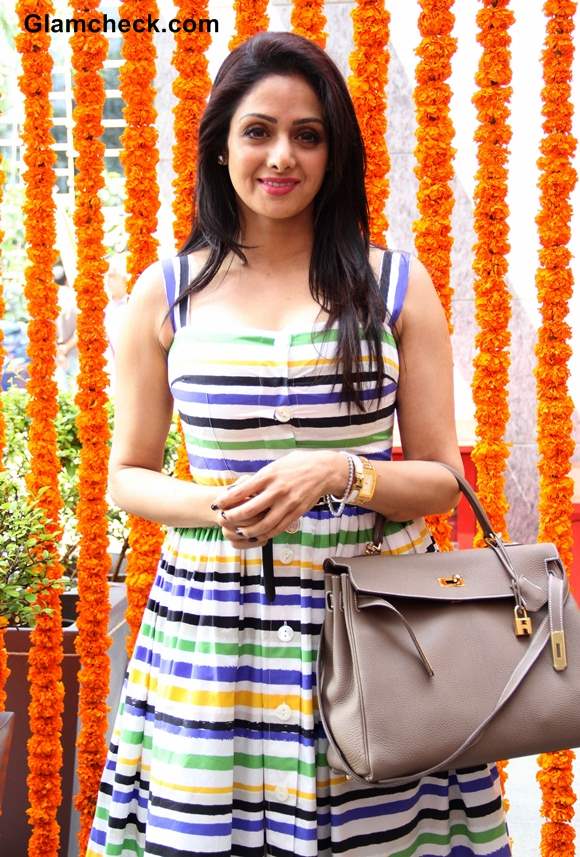 Sridevi in Dolce Gabbana dress 2013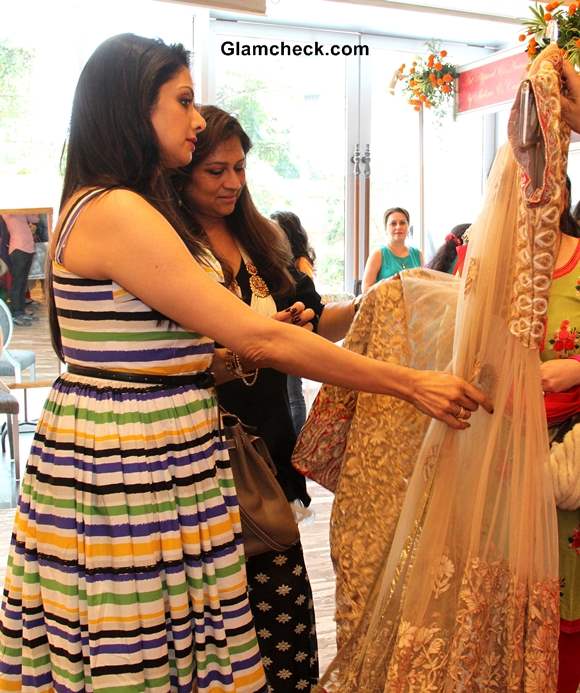 Sridevi in dress Pictures
Solaris Images