Bollywood actor Anusha Dandekar launched Season 3 of the popular MTV fashion show "Get The Look" in Mumbai, India on September 5, 2013.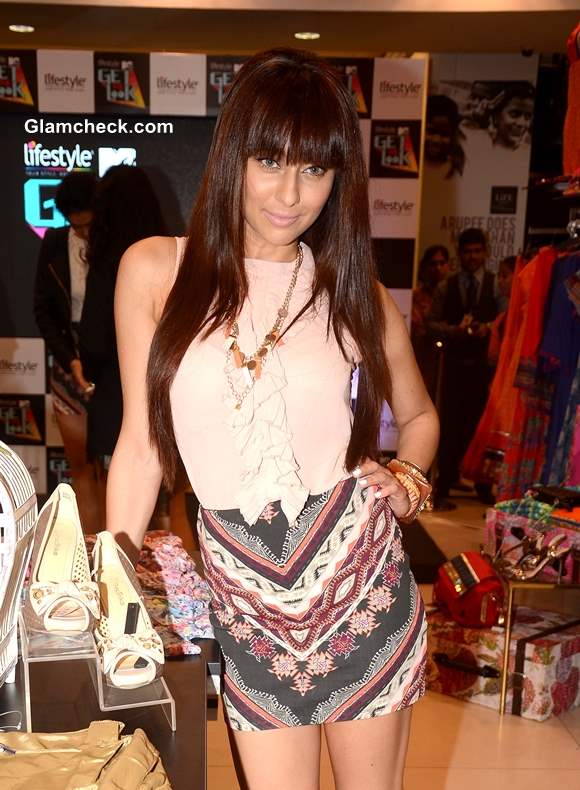 Anusha Dandekar Launches Season 3 of 'Lifestyle Get the Look'
Get the Look is a little bit of Tim Gunn's Guide to Style with a bit of Trinny and Susannah's What Not to Wear thrown in but with a more desi vibe. Every episode brings you the latest in style including makeup, clothes, shoes, trends and what-have-you. Anything to do with fashion, and VJ Anushka will be doling out expert advice on what to wear, what to tuck away till it comes back in fashion and what to put into a pile and burn. Tips and tricks come with the territory, and many Indian fashionistas will swear by the show in upping their own style quotient.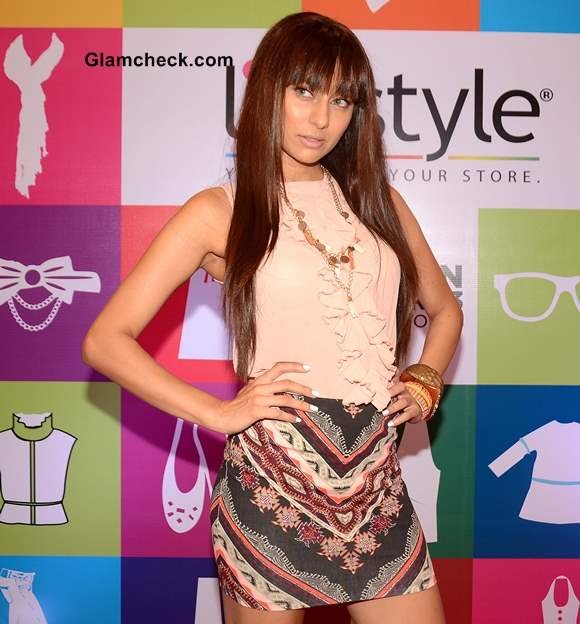 Anusha Dandekar at Season 3 Lifestyle Get the Look launch
Another trademark of the show is the makeovers – a segment sponsored entirely by the Lifestyle store. The show will hunt for people across the country who want a makeover, and the episodes will feature the entire transformation with the vivid before-after photos in the end. If this is something that catches your fancy, check out Lifestyle's Facebook page to register for a chance to be on the show and get your own life-changing makeover.
Back at the launch event, those present got a peek at Lifestyle's latest Autumn Winter Collection, right after getting a short preview with Anusha of the season 3 promos.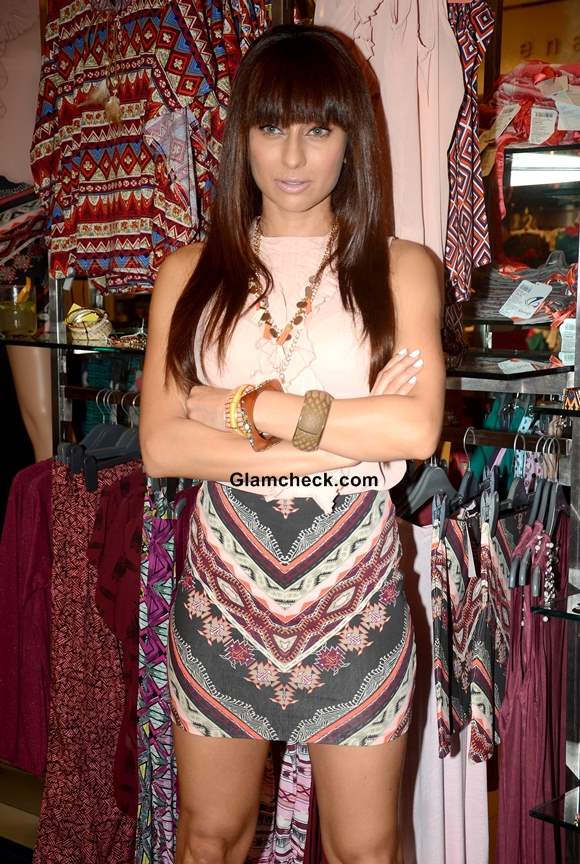 Anusha Dandekar 2013 Lifestyle Get the Look season 3
Fashion bloggers then had the opportunity to put together their favourite looks using all the latest outfits from the just-featured Lifestyle collection. There were also makeup kiosks to help them complete their ensembles.
Anusha herself was rocking an ensemble fresh from the A/W range. She made a printed miniskirt the focus of her ensemble, the rest of her wardrobe revolving around it. Her top was a sleeveless, neutral-hued affair with ruffle detailing running vertically down the front.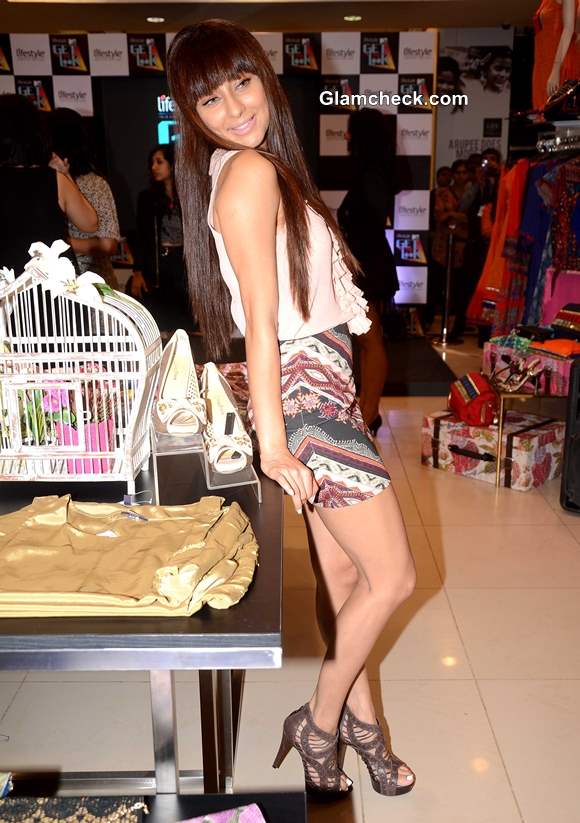 Anusha Dandekar Season 3 of Lifestyle Get the Look
Several chunky bracelets and a tribal-inspired necklace, and strappy brown peep-toes accessorized her look. Natural makeup and loose hair with blunt bangs provided the finishing touches.
If you like Anusha's look, it's all available at a Lifestyle store near you. Or if you're too lazy to go check it out yourself, just wait till the new season of the show begins to air and you'll get a dekko without moving from your seat.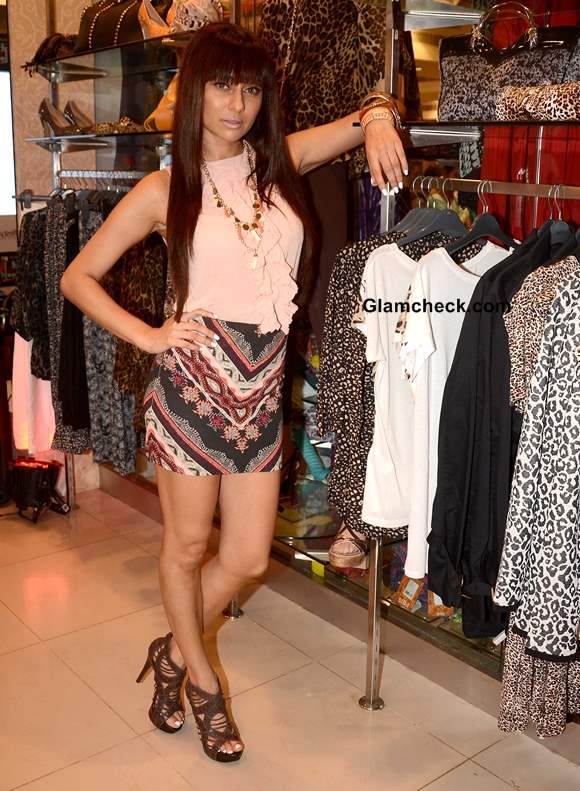 Anusha Dandekar Lifestyle Get the Look season 3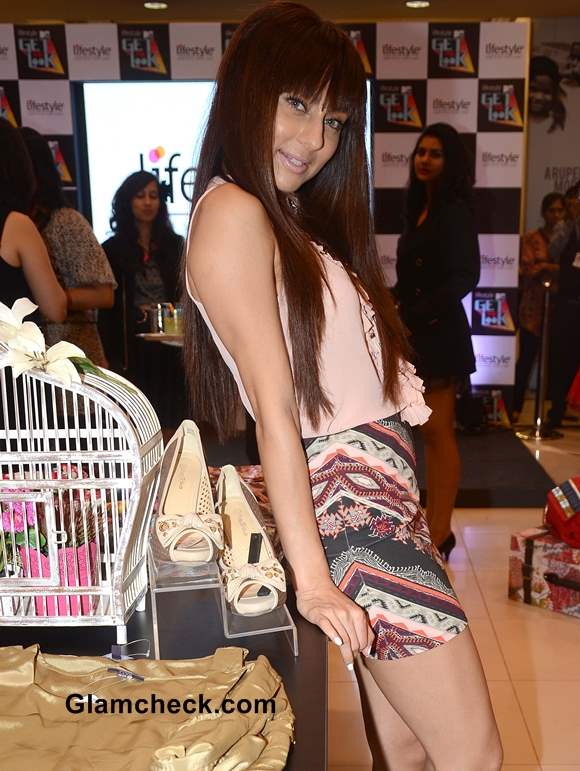 Anusha Dandekar 2013 Season 3 of Lifestyle Get the Look
Solaris Images