Leave it to Bollywood actress Kajol to bring us a fun, eye-catching ensemble as she goes about her life. She was definitely standing apart from the crowd as she attended Trousseau Araaish, a fund- raising showcase for the Save The Children India organisation in Mumbai, India on September 3, 2013. And that's really saying something, especially when the crowd was full of fashionista's decked out in only the very best that their casual wardrobes had to offer.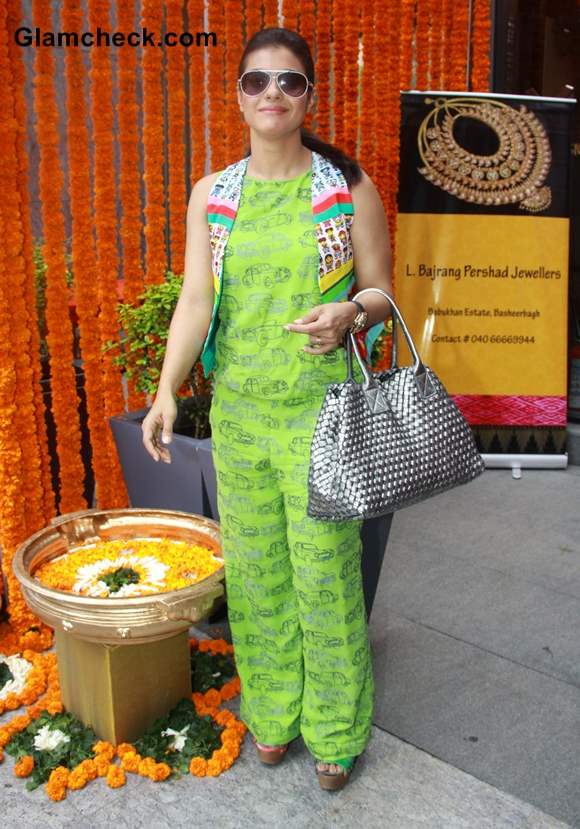 Kajol Sports Quirky Print Jumpsuit at Trousseau Araaish
It's no secret that she's a huge fan of color, a love that was expressed through the lime green jumpsuit that she wore. She added another dimension of Kajol-ness thanks to the quirky car print on the outfit. But why stop there when you can easily take it one step further. She did so with a sleeveless waistcoat which itself boasted bold colors and even more quirky prints.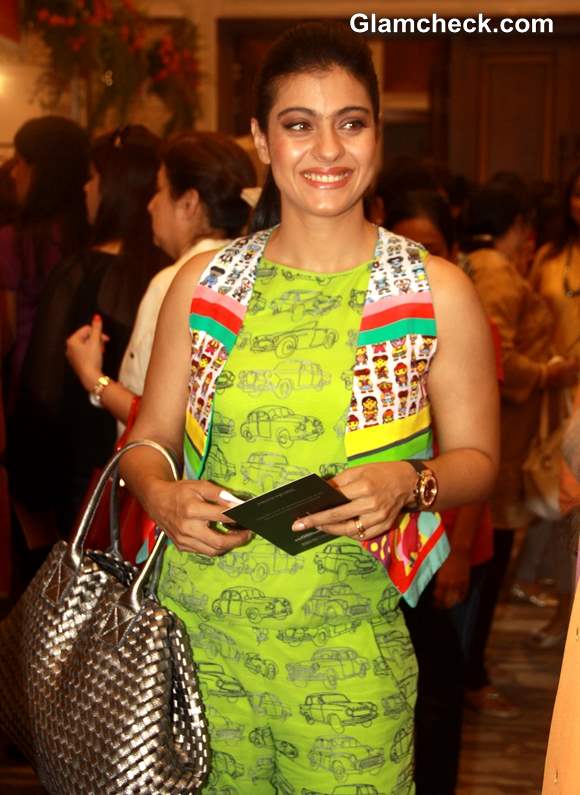 Kajol Sports Quirky Print Jumpsuit at 2013 Trousseau Araaish
The main outfit was loose-fitting, so it had a nice resort-y vibe to it. The addition of the unbuttoned waistcoat reflects the playful, frolicky side of the Pyar to Hona Hi Tha star.
Her accessories were as alive and noticeable as the rest of her. She wore colorful, open-toed platforms which practically disappeared under the hem of the flowy pants. A large silver handbag, black watch and white-rimmed sun glasses added class to the ensemble.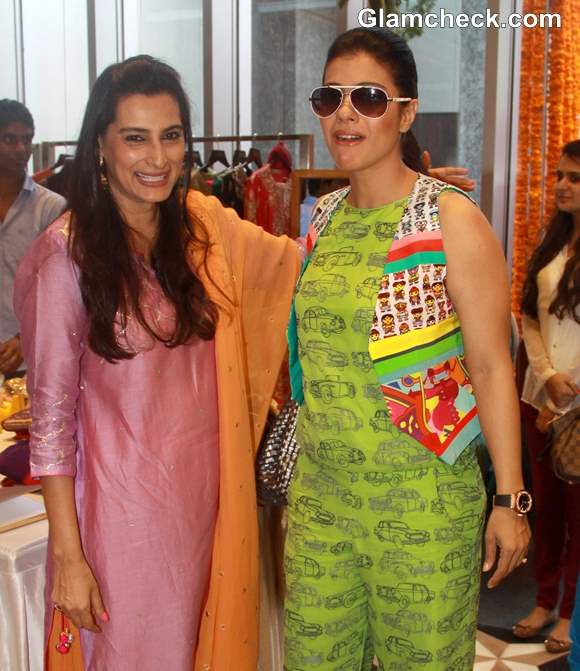 Kajol in Quirky Print Jumpsuit at 2013 Trousseau Araaish
She kept those sun glasses on almost all the time that she was there, but when she did take them off we managed to get a glimpse of the glowy natural makeup underneath.
A simple ponytail rounded off the look.
This is a really cool look from the gregarious star. Love the color and spirit of it.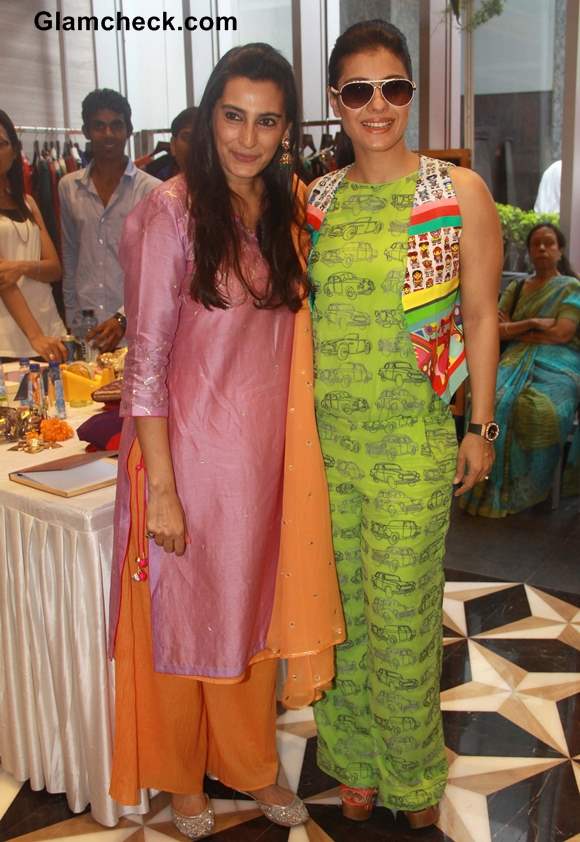 Kajol at 2013 Trousseau Araaish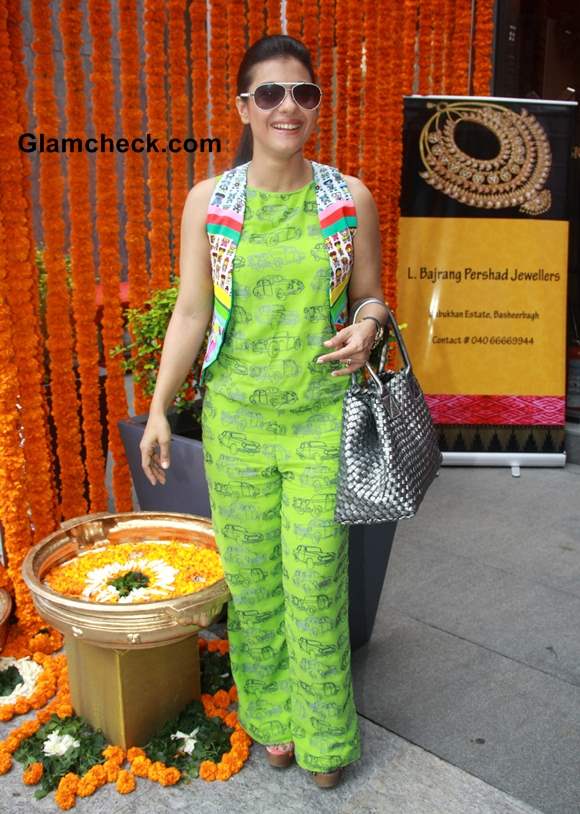 Kajol 2013 style Quirky print jumpsuit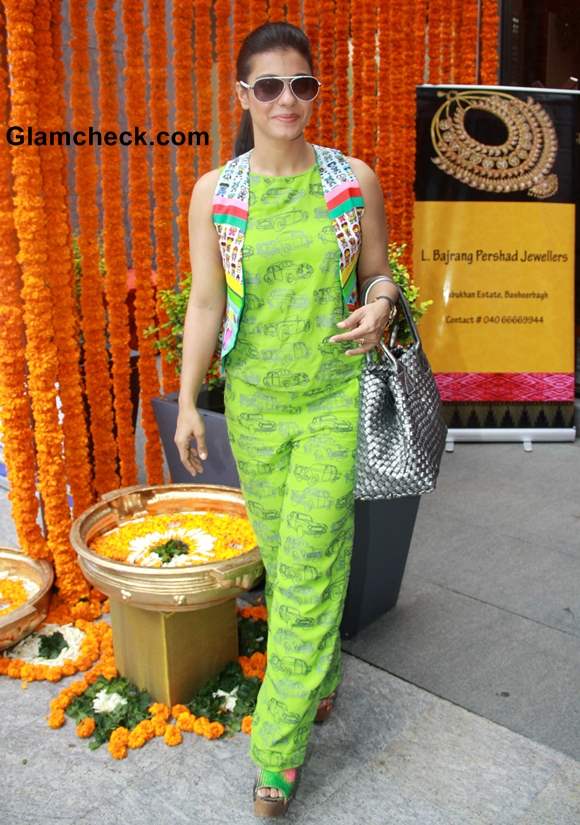 Kajol 2013 Quirky print jumpsuit
Solaris Images