Bollywood actors Irfan Khan and Nimrat Kaur have begun promoting their upcoming film The Lunchbox. They attended a media interaction to that end in Mumbai, India on September 12, 2013.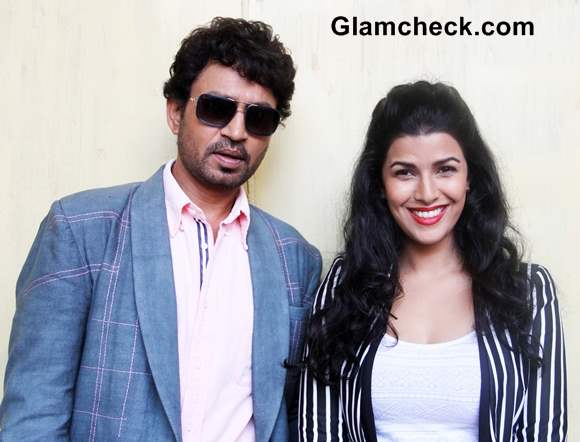 Irrfan Khan and Nimrat Kaur Promote 'The Lunchbox' at Press Meet
Both of them looked quite natty at the event. Irrfan's brooding good looks worked in his favour as he donned a pink shirt iwth navy jeans and a blue checked blazer.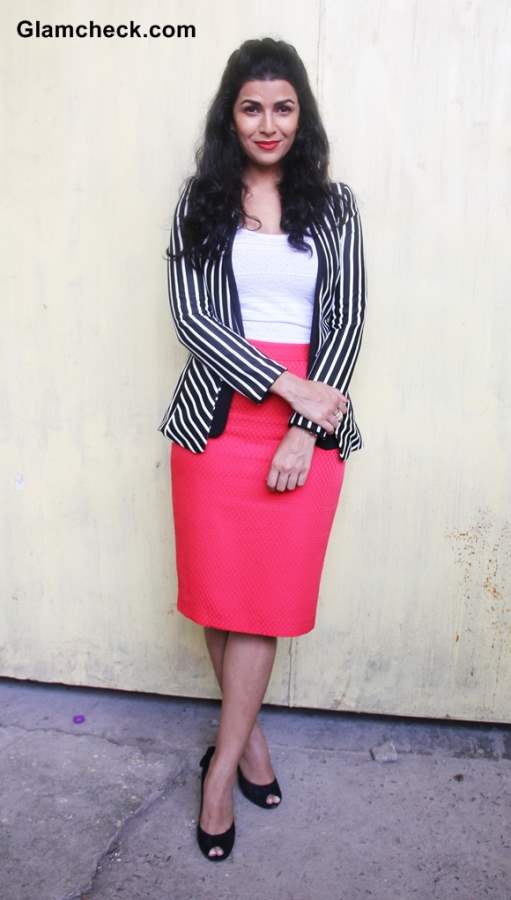 Nimrat Kaur in The Lunchbox Movie
Nimrat was inspiring us with her awesome style sense. We caught her sporting a very sexy but versatile work look, quite suitable since she is, technically, at work. She wore a red pencil skirt with a white top. But the defining piece of her well-put-together ensemble is definitely that sexy striped monochrome blazer. How much do you want that on sight? Black peep-toes, a half-up half-down curly do and a pink lippie completed her look.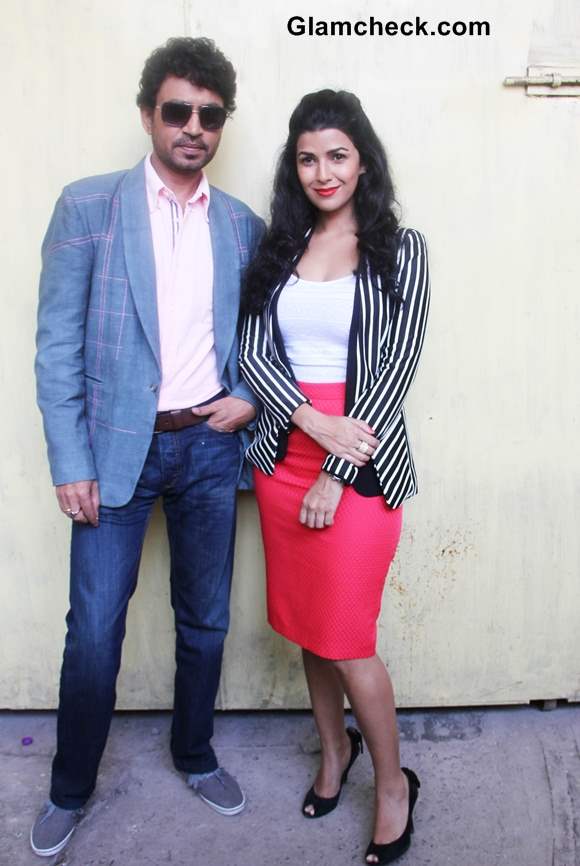 Irrfan Khan and Nimrat Kaur Promote The Lunchbox
It's an elegant formal look. And so easy to convert it from a day to night affair. Decent, chic and yet so trendy.
The Lunchbox premiered to rave reviews at the Cannes Film Festival in May where it also won the much-coveted Rail d'Or award. It has since been screened at many international film festivals and received critical acclaim all the way. It will release in theatres on September 20.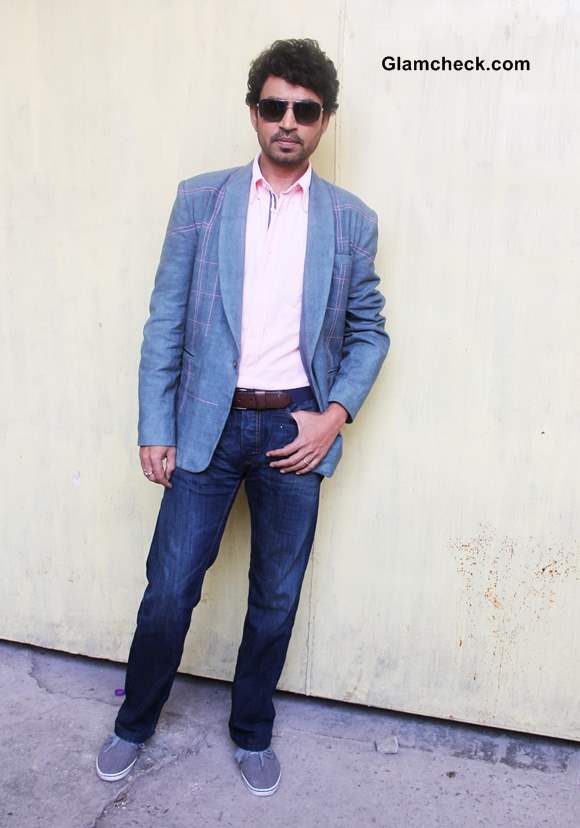 Irrfan Khan in The Lunchbox movie
Irrfan and Nimrat have a whole host of promotional events planned in the days to come. Irrfan has already shot for popular comedy TV show Comedy Circus ke Mahabali. You can catch that episode on Sony this Sunday (September 15). He and Nimrat have also been to the CNN-IB studio for an episode of E Lounge Unwind, which will air on September 14. 
Solaris Images