Bollywood actor Kainaat Arora has been stealing the spotlight from her co-stars as they all promote their upcoming movie Grand Masti across the country. And the buxom siren did it again as they launched the music of the film at a promotional event in Ahmedabad, India on September 4, 2013.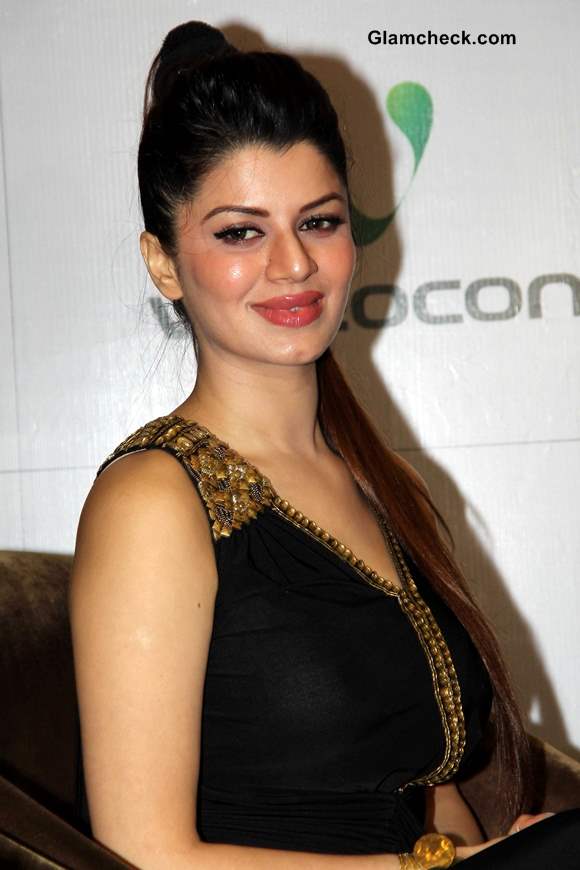 Kainaat Arora at 'Grand Masti' Music Launch
Kainaat wore a black evening gown, embellished on the neckline and shoulders with gold sequins. The shoulder detailing in particular gave it a sight military-inspired feel. The gathered detailing on the waist was a little funny in that it skewed the line of sequins running down the front and took away from that perfect finish which would have defined this look as elegant. However, overall it was a pretty sexy outfit. She accessorised with a chunky gold bracelet and a finger ring.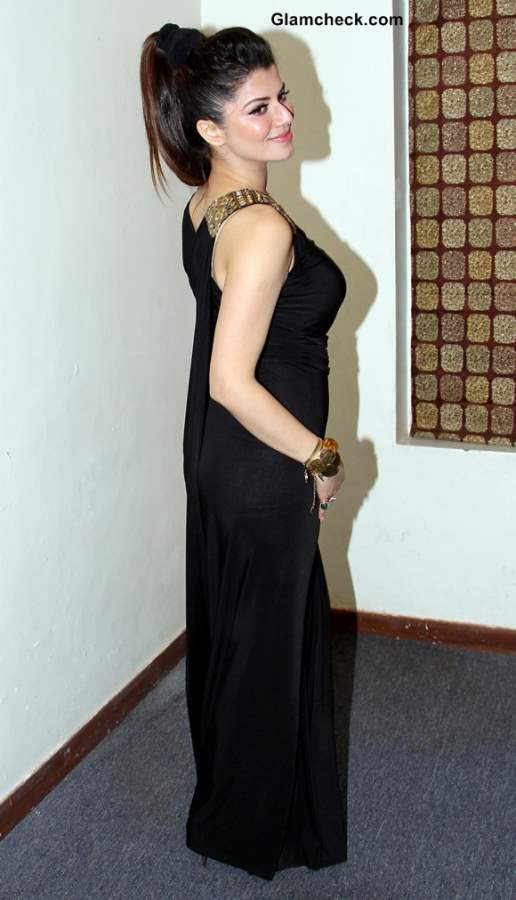 Kainaat Arora in Black Dress at 'Grand Masti' Music Launch
No doubt her dress was note-worthy. However, what we loved more was her glowy makeup and oh-so-sleek hairdo.
First, the hair. She swept up her incredibly long, silky brown locks into a lovely high ponytail, held in place by a black scrunchy. Because her hair is so smooth and the scrunchy was a little chunky, the do looked very like a top knot ponytail at first glance. She flicked the ponytail to the back and over the front as the mood hit her, twirling it in her fingers as she posed for the shutterbugs. What a titillating little prop!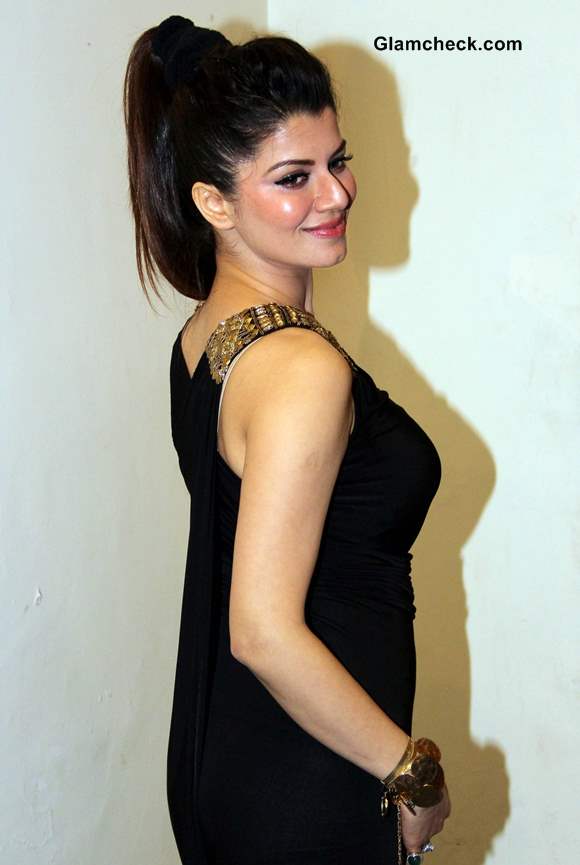 Kainaat Arora 2013 Grand Masti
Another very appealing part of her look was her makeup, all glowy like she was radiating light from within. A slim line of shimmer on her upper eyelid highlighted her fake lashes and managed also to light up her pink lips.
This look really is quite something.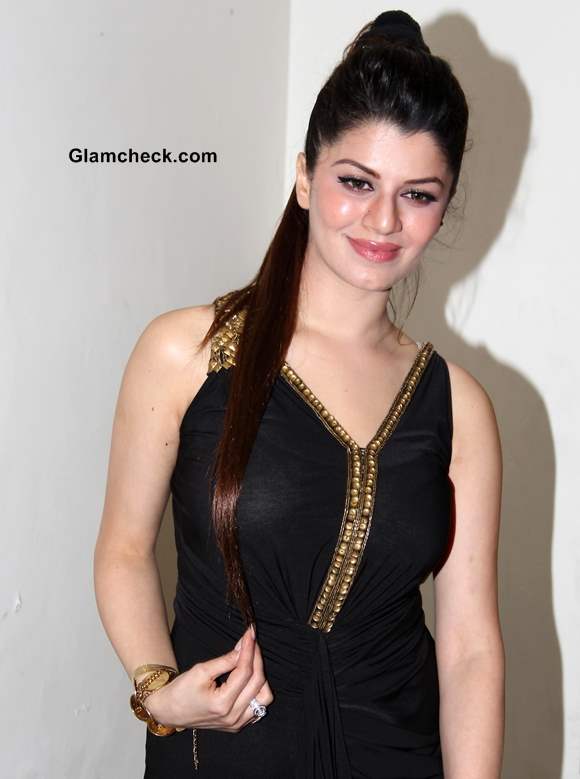 Kainaat Arora 2013 pictures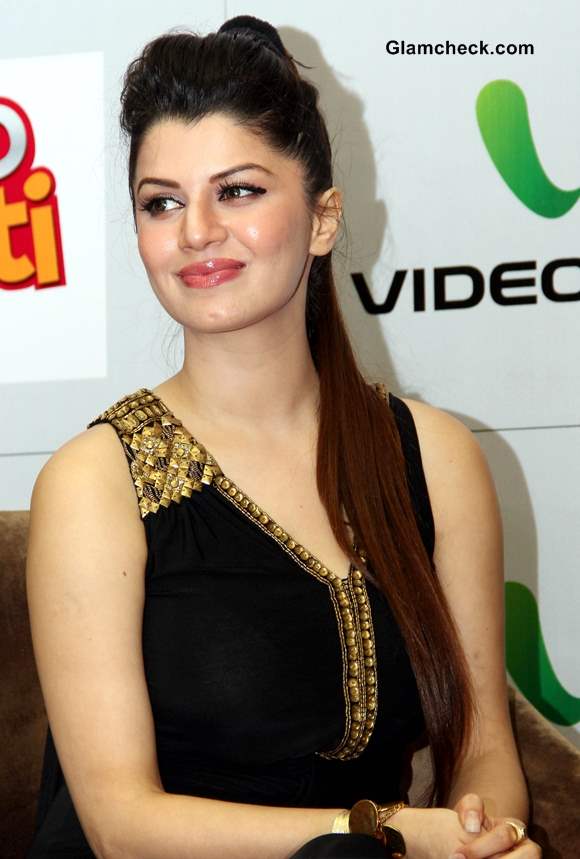 Kainaat Arora hair 2013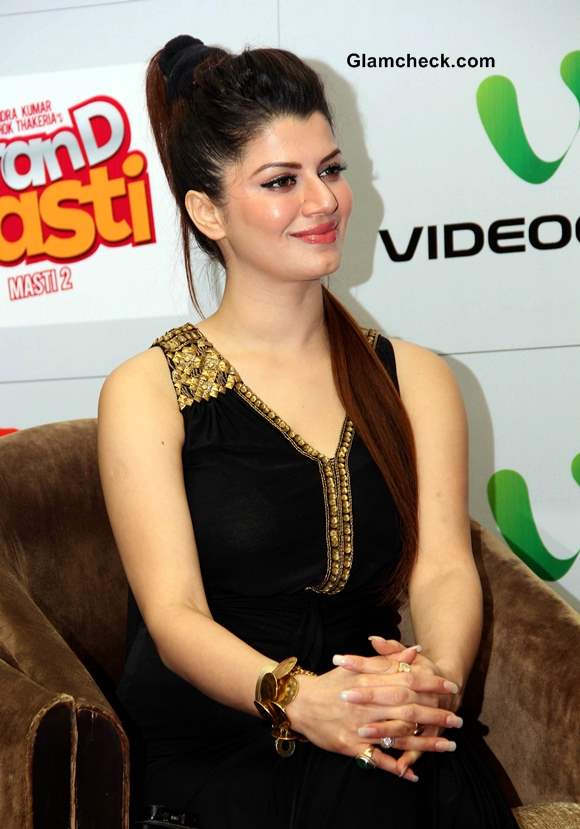 Kainaat Arora pics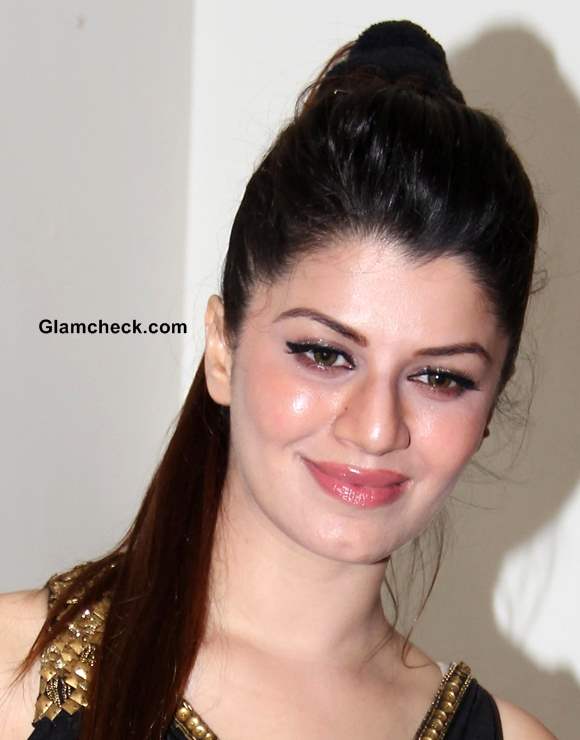 Kainaat Arora 2013 pictures
Solaris Images