Renowned Indian classical flautist Ronu Majumdar launched his latest album "Magic Flute" by Crescendo Music in Mumbai, India on September 13, 2013. The album was originally meant to be launched at the end of July but unforeseeable circumstances delayed it.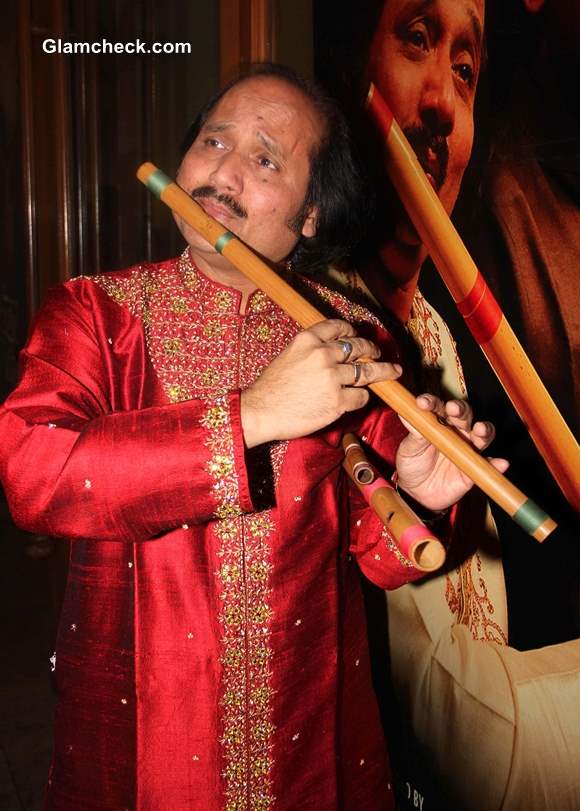 Ronu Majumdar Launches Fusion Album Magic Flute in Mumbai
Magic Flute features 6 tracks which are in collaboration with popular composer Siddharth Kashyap and Atul Raninga. You may remember Siddharth for his work on the album Rock on Hindustani which had a patriotic theme. He was applauded for soulful numbers on that album which touched many hearts.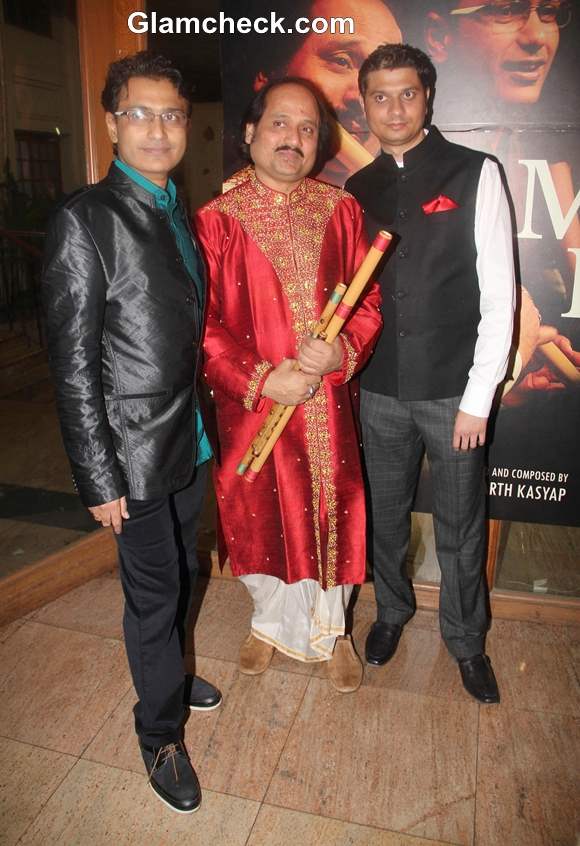 Ronu Majumdar Launches Fusion Album Magic Flute
Ronu needs practically no introduction, being on the most recognized faces and sounds in music in India. He was eve nominated for a Grammy award in 1996 and has bagged several accolades nationally over the years.
Considering that Magic Flute combines the talents of these highly talented individuals, it should be quite the treat for any music lover.
Fashion designer Amy Billimoria was also seen at the launch.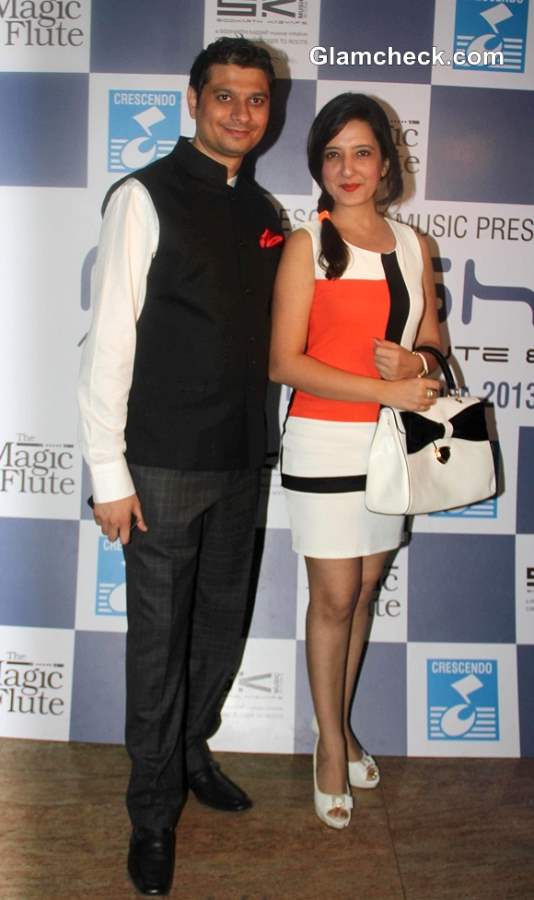 Music composer Siddharth Kashyap with fashion designer Amy Billimoria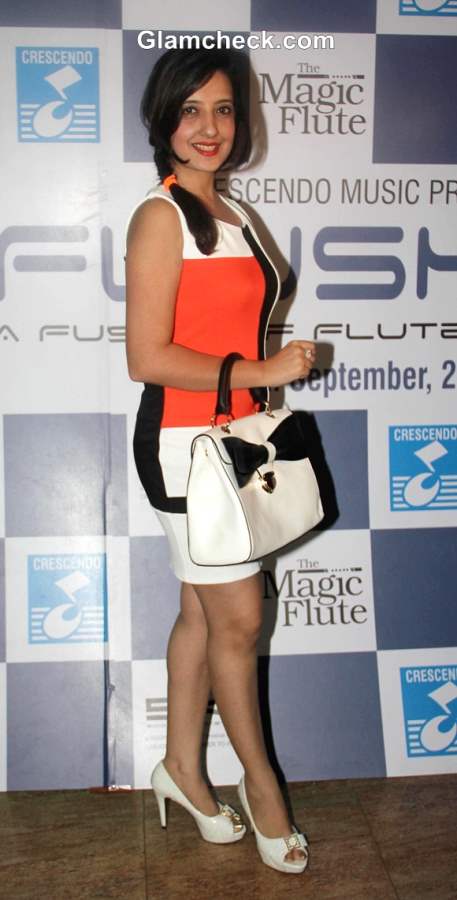 Amy Billimoria at Ronu Majumdar Fusion Album Magic Flute Launch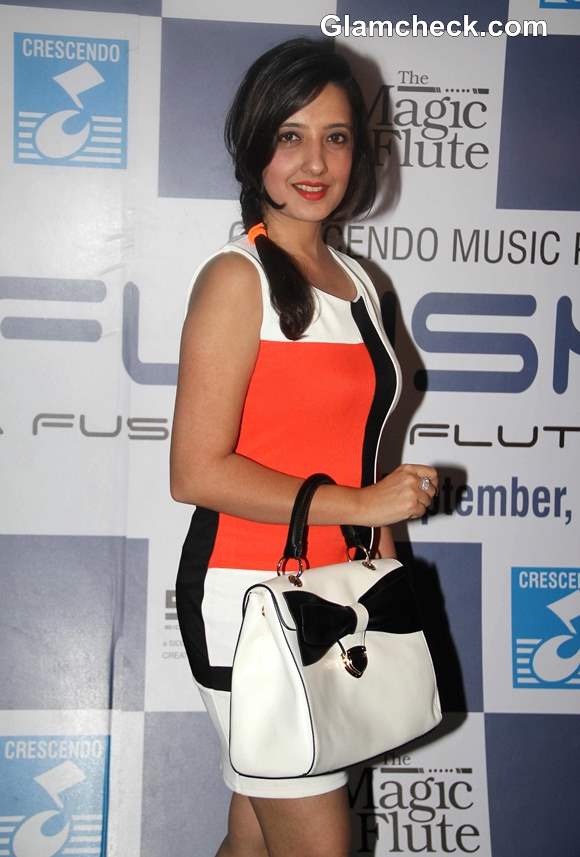 Amy Billimoria 2013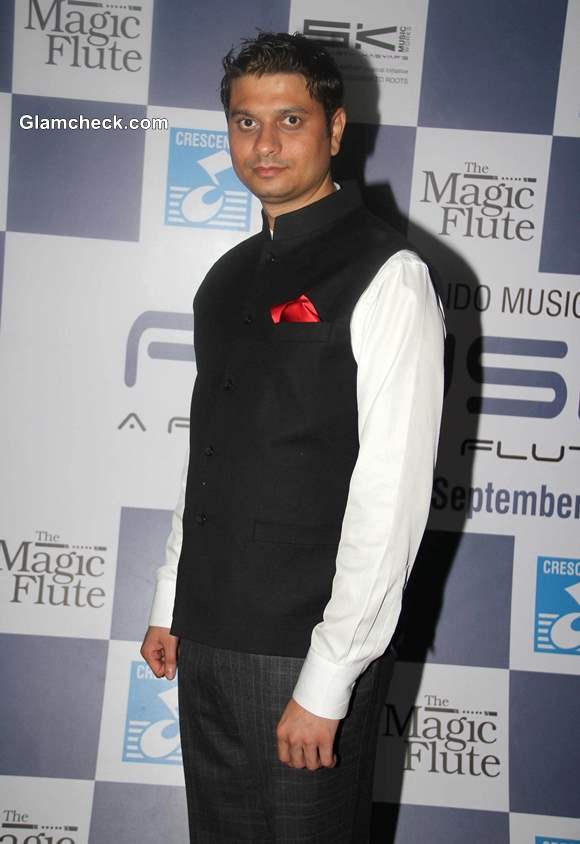 Siddharth Kashyap at Ronu Majumdar Fusion Album Magic Flute Launch
Solaris Images