Bollywood actor Karisma Kapoor can add another bullet point to her resume. The yummy mummy has taken to the written word in a new book that's called, well, My Yummy Mummy Guide, written with media professional Madhuri Banerjee.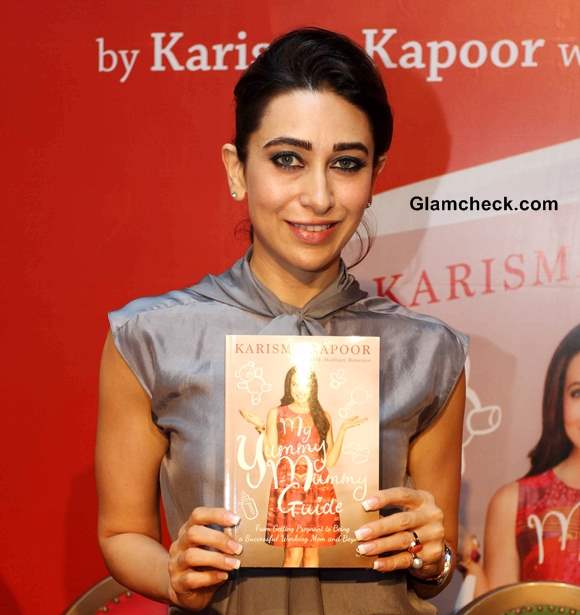 Karisma Kapoor Launches My Yummy Mummy Guide
It was launched in Mumbai, India on September 14, 2013 and is already available in book stores and online for Rs. 399.
The Yummy Mummy's Outfit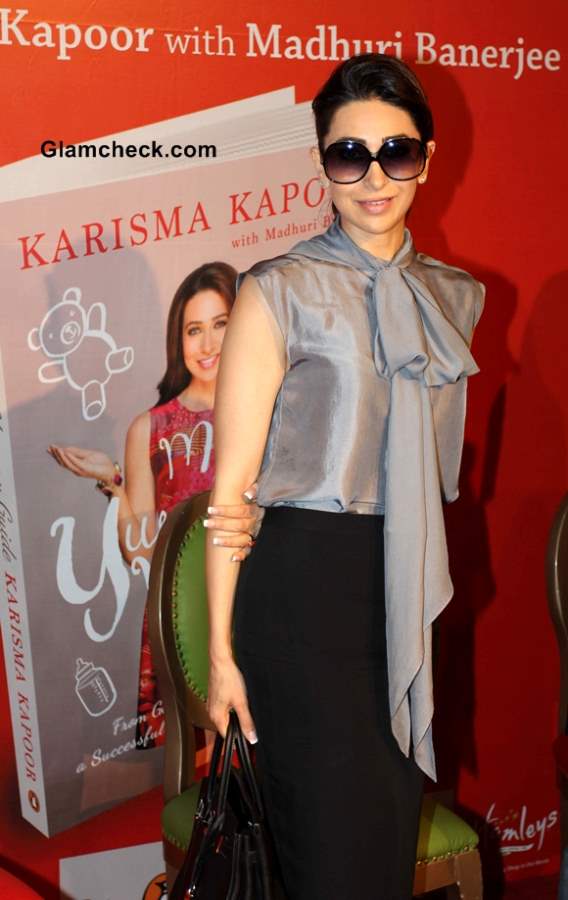 Karisma Kapoor at My Yummy Mummy Guide 2013
Karisma did not disappoint with her attire for the event. She brought out that lovely black pencil skirt which she favours so much. It was teamed with a sleeveless silver top with bow detailing trailing all the way down to her thighs, but since it was sleek and the color so muted that detail did not overwhelm the look, although it did form a vital point of focus.
How She Styled it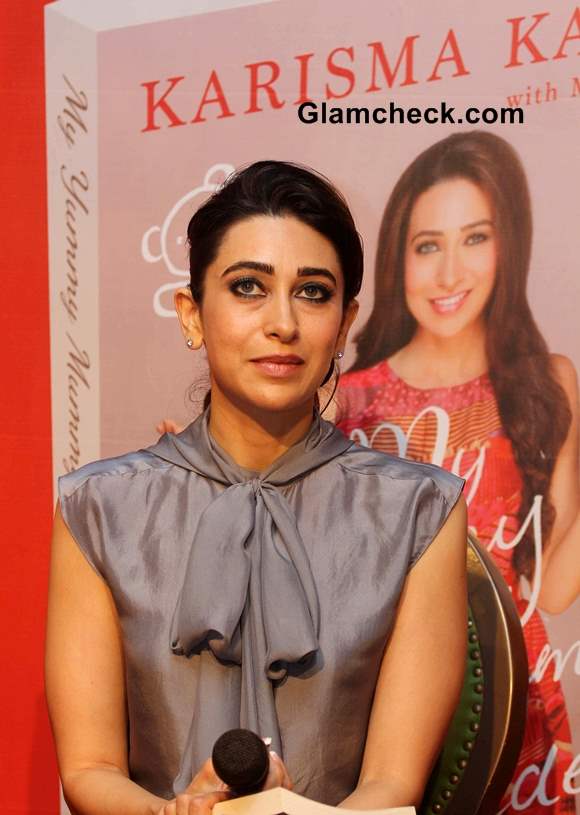 Karisma Kapoor 2013 at My Yummy Mummy Guide launch
She styled her locks in a low-hanging updo, complementing it with eyes defined by green-grey eye shadow and liner, and a natural lippie with a hint of shimmer.
Black sun glasses, a couple of rings, a silver watch and diamond stud earrings accessorized her look.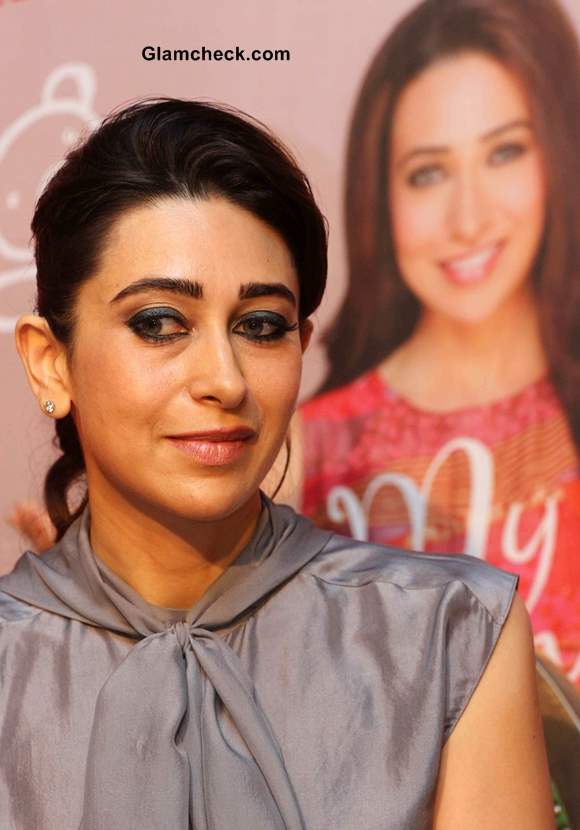 Karisma Kapoor 2013 Launches My Yummy Mummy Guide
The book, so appropriately titled, details how Karisma dealt with pregnancy weight and shed it all after the kids were born. It also busts plenty of food myths, discusses finding time for yourself as a new mother with a demanding newborn, and dressing for your body type through the different stages of pregnancy.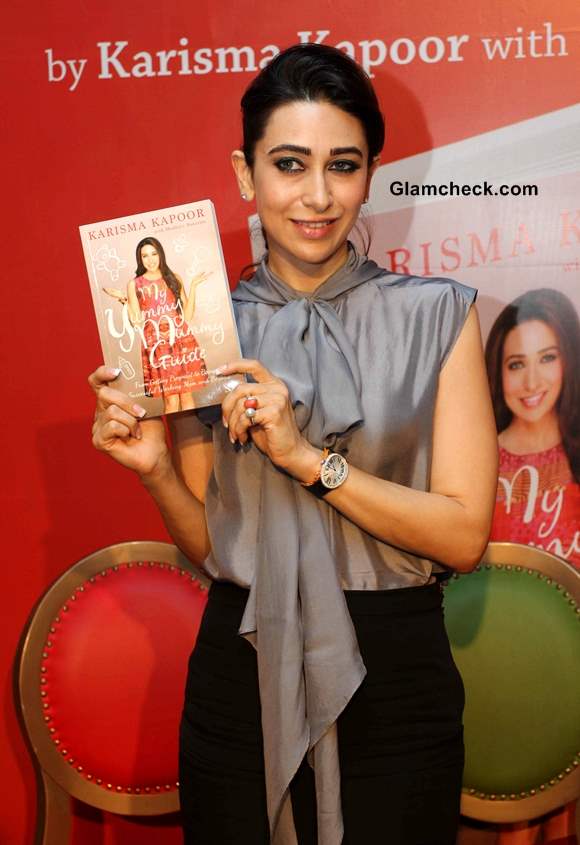 Karisma Kapoor Launches book My Yummy Mummy Guide
The Yummy Mummy Guide aims to be right up there with the Dr. Spock baby books, but instead of focussing on the child, it focuses on the mother. Which is really great actually because how many baby books out there candidly address the all around hardships of motherhood? We think Karisma's honesty, knowledge of food choices, years of experience as a stylista and being a mother to two kids indeed qualify her for just such a much-needed guide in the Indian market.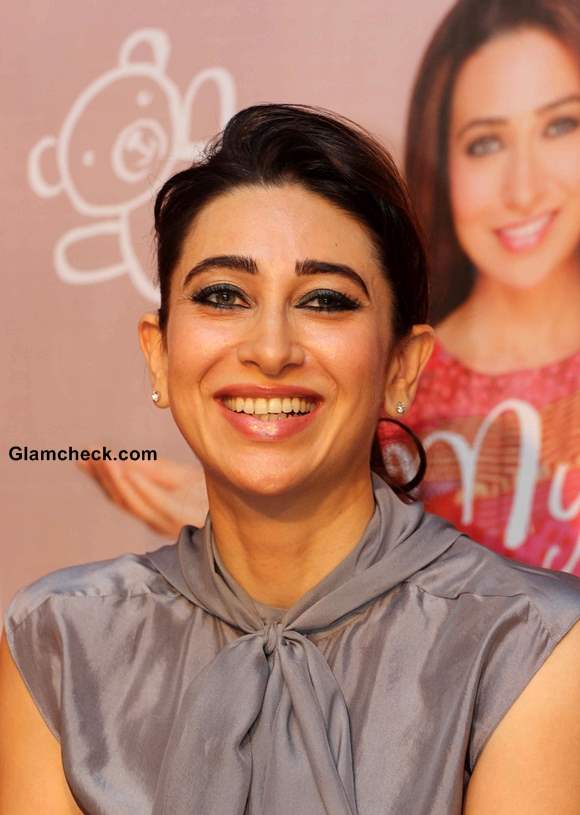 Karisma Kapoor at 2013 My Yummy Mummy Guide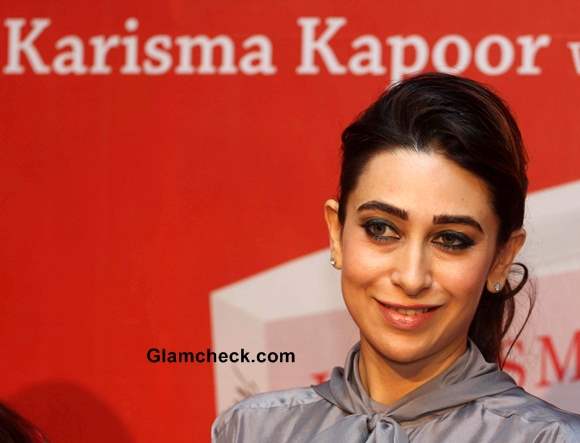 Karisma Kapoor My Yummy Mummy Guide book 2013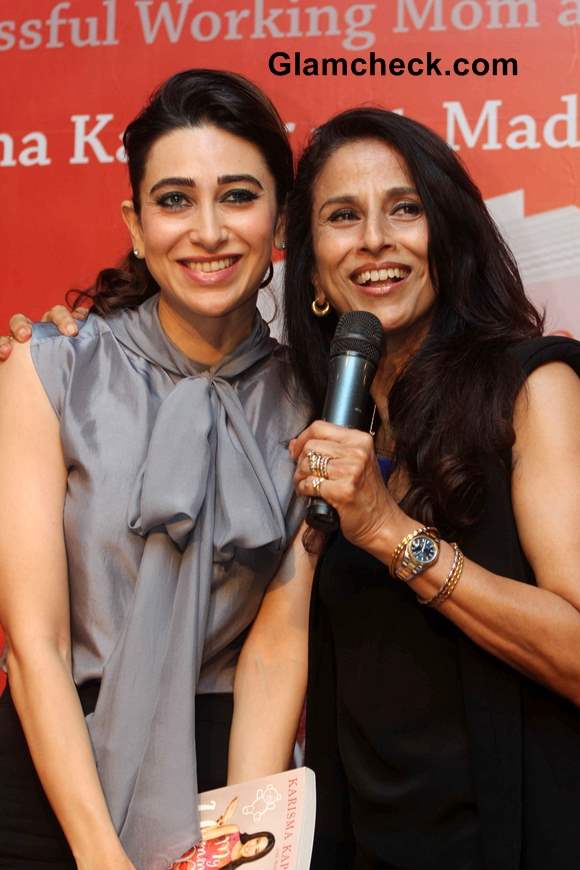 Karisma Kapoor My Yummy Mummy Guide
Solaris Images