Bollywood actor Prateik Babbar was spotted at a cleanup drive at Juhu beach in Mumbai, India on September 14, 2013, helping to clear out the tons of flowers and other aarti remnants from the Ganpati visarjan the day before.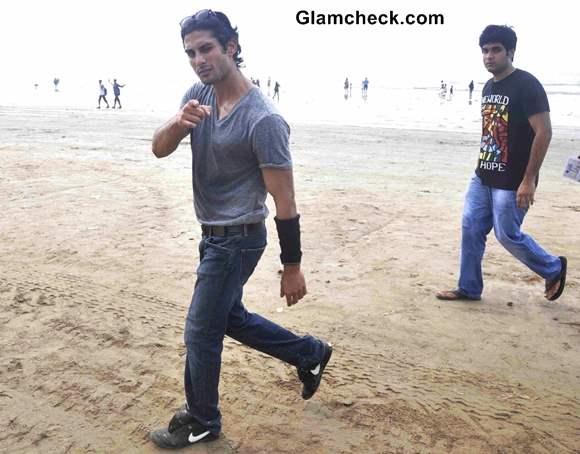 Prateik Babbar Volunteers for Juhu Beach Cleanup Drive
Prateik got right into it, donning protective gloves, walking the beach and clearing up the litter along the way while dodging a number of shutterbugs.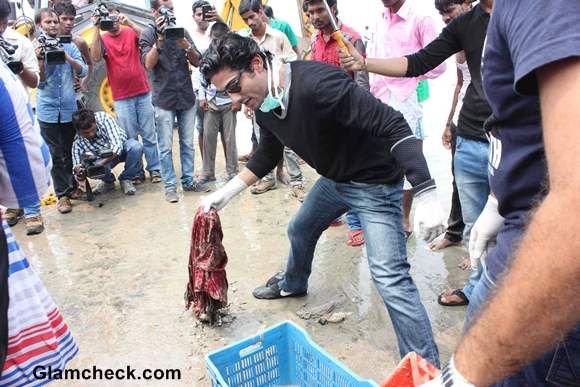 Prateik Babbar for Juhu Beach Cleanup Drive
The 13th was the fifth day of the festival of Ganesh Cahturthi, and one on which a lot of people tend to immerse their Ganpati idols. While the festival is really looked forward to and widely planned, few people think about cleaning up the inevitable mess afterward.
Fortunately, a few conscientious citizens have taken it up on themselves to clean up the next day so that the water bodies are not further polluted and the litter does not pile up. The drive has been held for almost a decade now, with the number of people volunteering their time an energy increasing every year.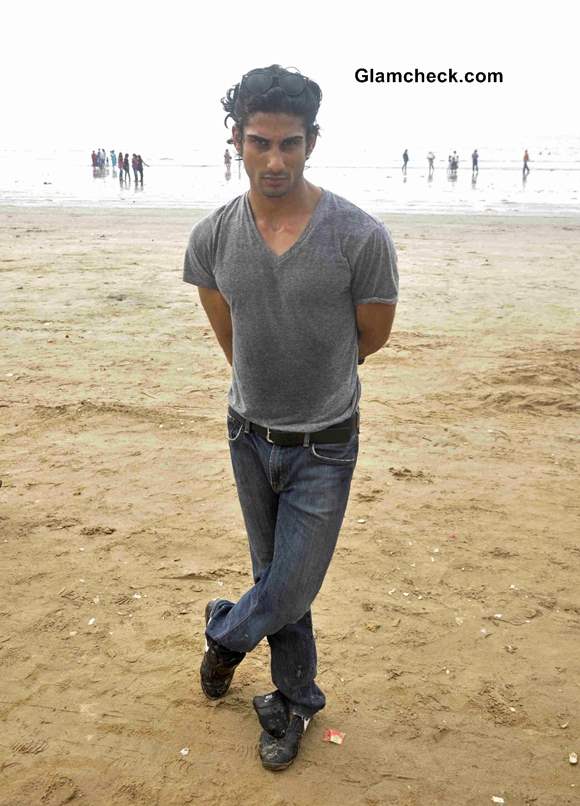 Prateik Babbar 2013 Volunteers for Juhu Beach Cleanup Drive
 It started out being just young people who were part of certain political and environmental groups, but the years have seen housewives, businessmen, teachers, politicians, actors, socialites and retired folks participating in the worthy endeavour.
Several dozens of truck loads of nirmalya (garlands, sweets, etc which form a part of the offerings to Lord Ganesh at the time of immersion) are cleaned up. It is unfortunate that despite awareness campaigns and the presence of bins for the very purpose, people continue to leave their offerings on the beach year after year for someone else to clean up.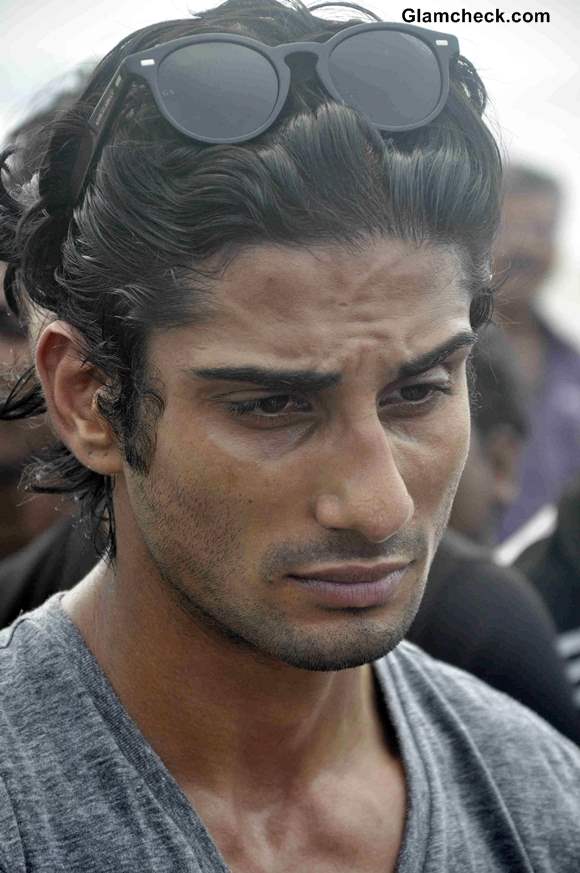 Prateik Babbar 2013 pics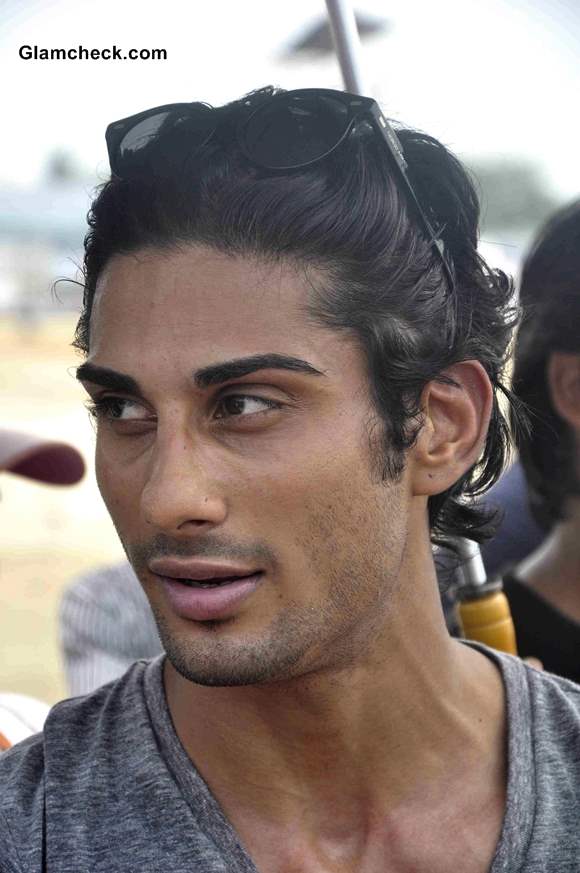 Prateik Babbar 2013
Solaris Images