ZEE TV's reality dance show Dance India Dance has become a platform for the promotion of several movies. But it's a different thing altogether when the show's Grandmaster Mithun Chakraborty is playing a pivotal role in the film being promoted. That was exactly the case on September 16, 2013 as Bollywood actor Akshay Kumar visited the sets of the show in Mumbai, India to promote his upcoming film "Boss".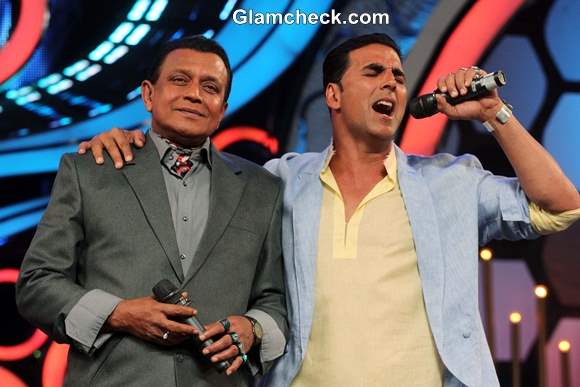 Akshay Kumar and Mithun-Da Promote 'Boss' on Dance India Dance
Mithun plays the role of Akshay Kumar's father in Boss. Akshay himself portrays a gangster with a heart of gold under a foreboding veneer.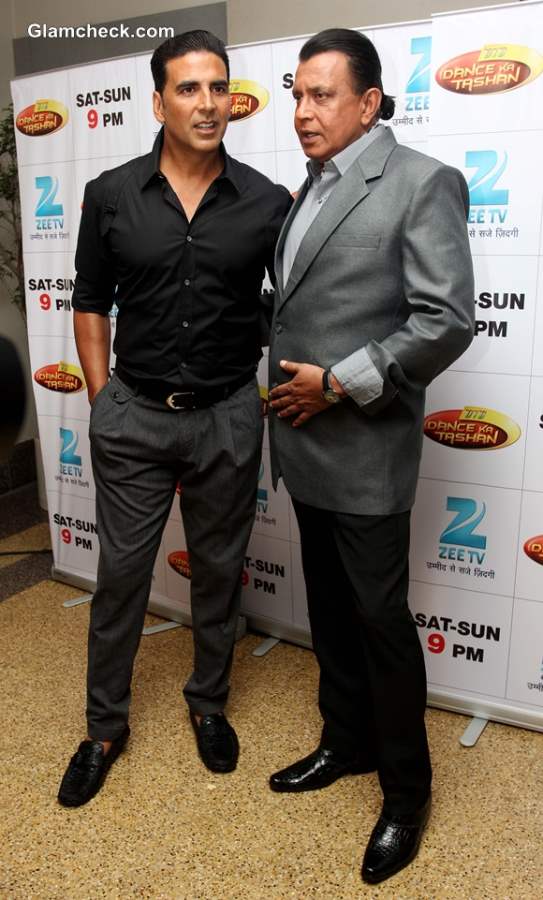 Akshay Kumar and Mithun-Da Promote Boss on Dance India Dance
Akshay is an admirer of Mithun, and he is known to seek the latter's advice when needed whether it's about acting or dance. He was both humbled and thrilled to be marketing a movie which they both feature in.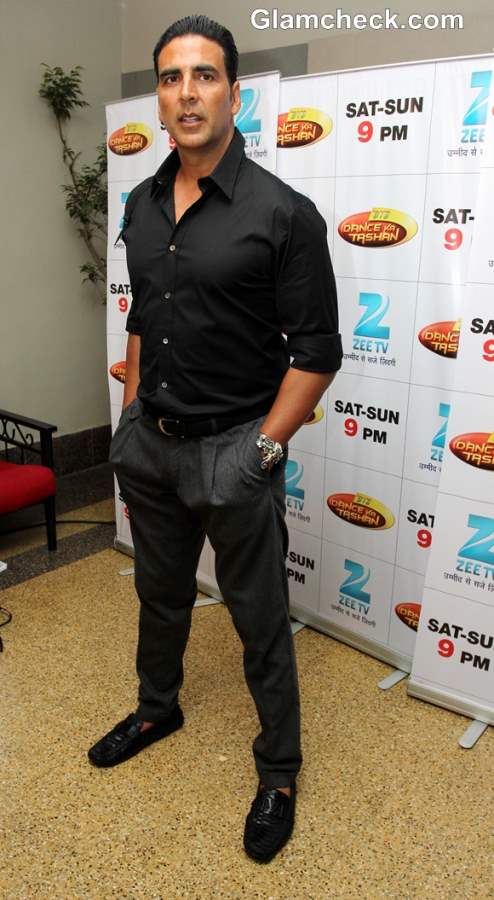 Akshay Kumar on Dance India Dance to promote his movie Boss
The excitement on the show was palpable as the two actors interacted. It's not every day that Mithun gets up on stage to talk about a film he is doing, and watching him promote it was a treat for the audience.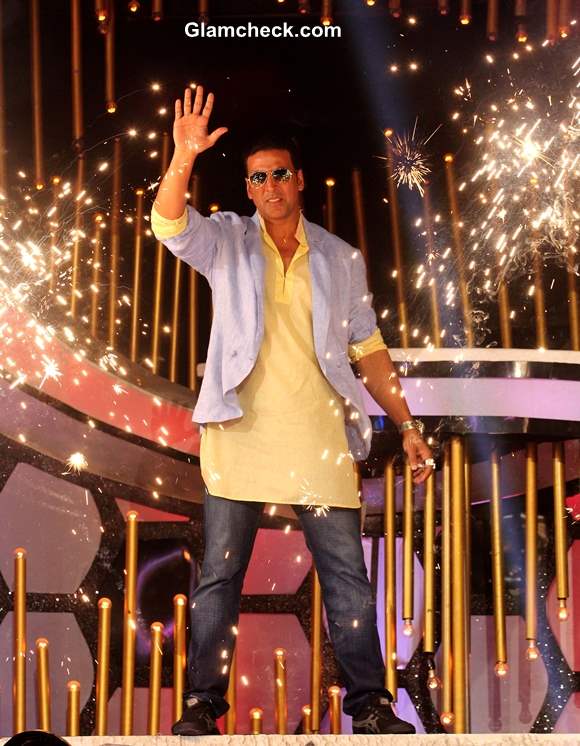 Akshay Kumar Promotes Boss on Dance India Dance
The duo also launched a song from the film. Called Party All Night, it is composed by Yo Yo Honey Singh who also lends his vocals to the number. It has quite a catchy tune and is sure to be one of the most-played hits of the year.
Akshay was seen promoting Boss on the season premiere of Big Boss 7 and will continue the TV circuit with appearances on several other shows.
Boss premieres on October 16.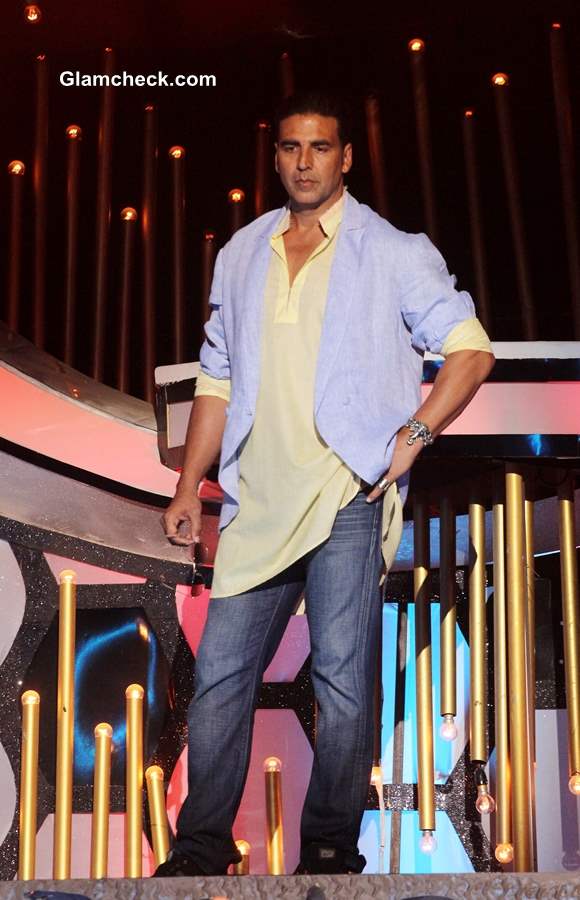 Akshay Kumar Promoting Boss on Dance India Dance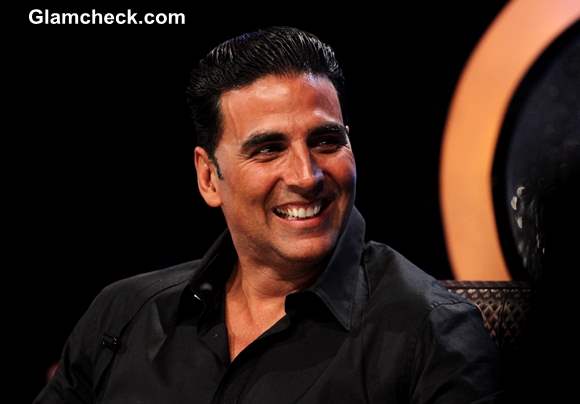 Dance India Dance Akshay Kumar 2013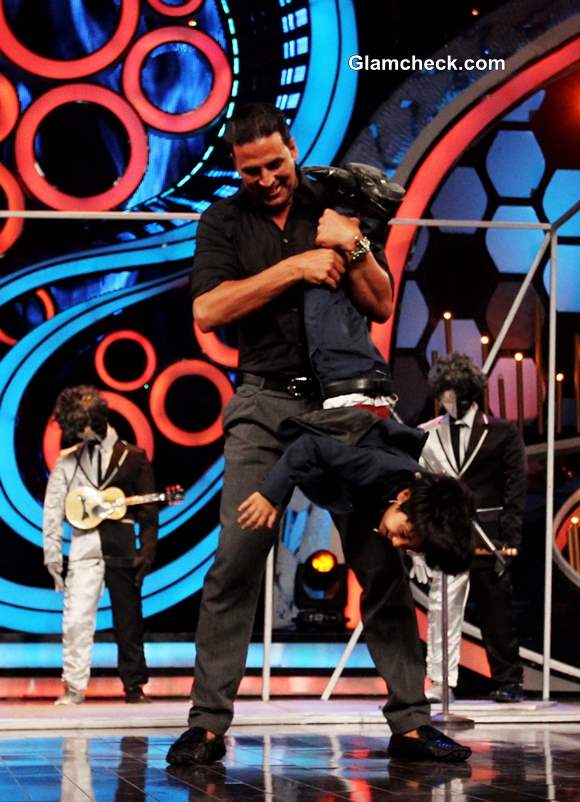 Dance India Dance – Akshay Kumar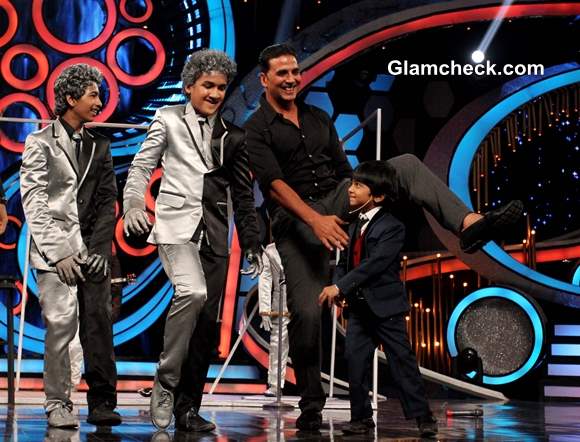 Akshay Kumar on Dance India Dance
Solaris Images