"Warning 3D" – India's first survival film – is mere days from release, and the cast is gearing up for the last leg of promotions which are sure to be pretty intense since everyone involved with the movie has a lot riding on it.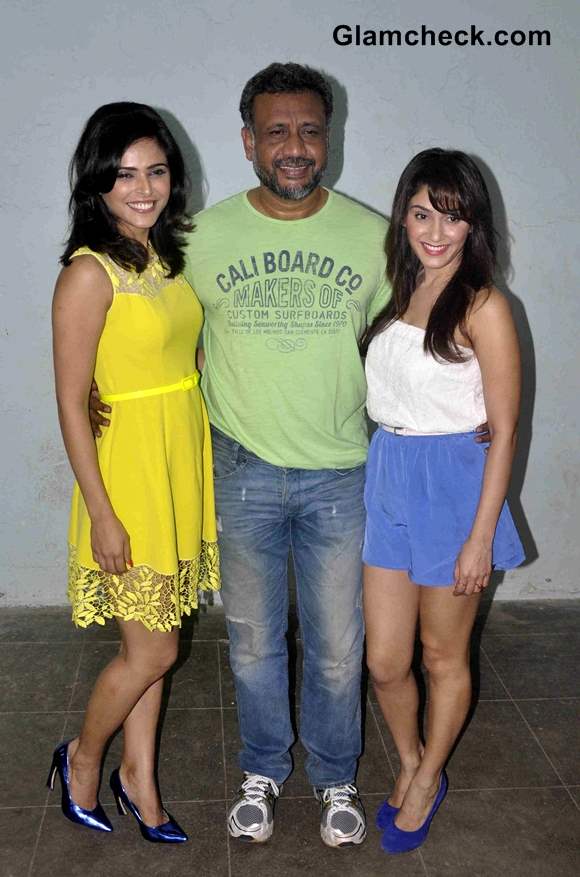 Anubhav Sinha with Bollywood actors Manjari Fadnis and Madhurima Tulli
At one of the press meets recently, producer Anubhav Sinha and the cast talked about some of the finer details that went into the character development.
Firstly, all of them underwent fitness training to tone their bodies. Since the setting of the film is at sea and most scenes involve them wearing only their swimwear, the cast had to be in really good shape. Anubhav had very distinct ideas of what each character had to look like, and he ensured that the details were perfect down to a T.
Madhurima Tulli, for example, revealed that she had to bid her long hair goodbye as Anubhav made her chop them off to shoulder length to be more in keeping with her character.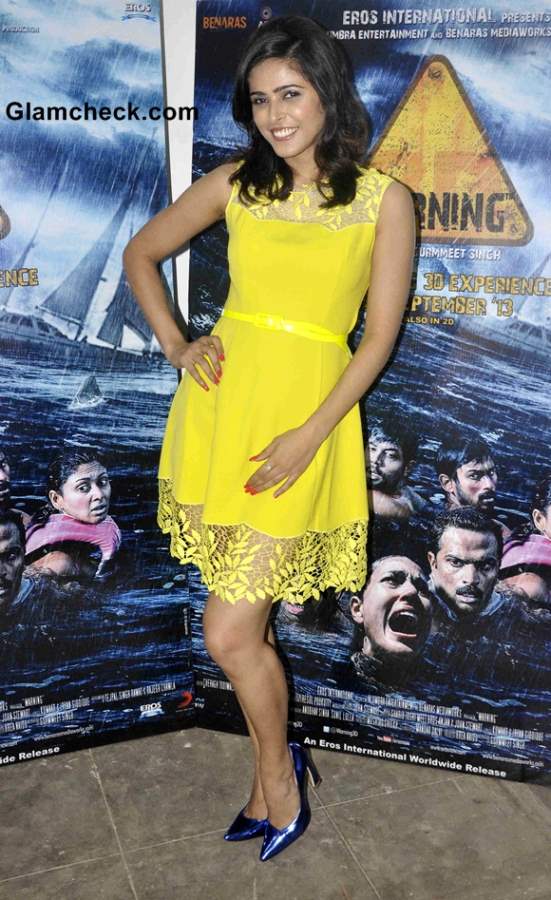 Madhurima Tulli 2013 Cast of Warning 3D
She looked quite fresh and lovely at the press meet in a gorgeous yellow dress with lace trimmings on the hem and also on the neckline. Her navy pointy patent pumps seemed to be a tribute to the theme of the film.
Her co-star Manjari Phadnis was also in a theme mood as she sported nautical colors – a strapless white blouse with high-waist loose-fitting blue shorts, her velvet pumps matching the bottoms.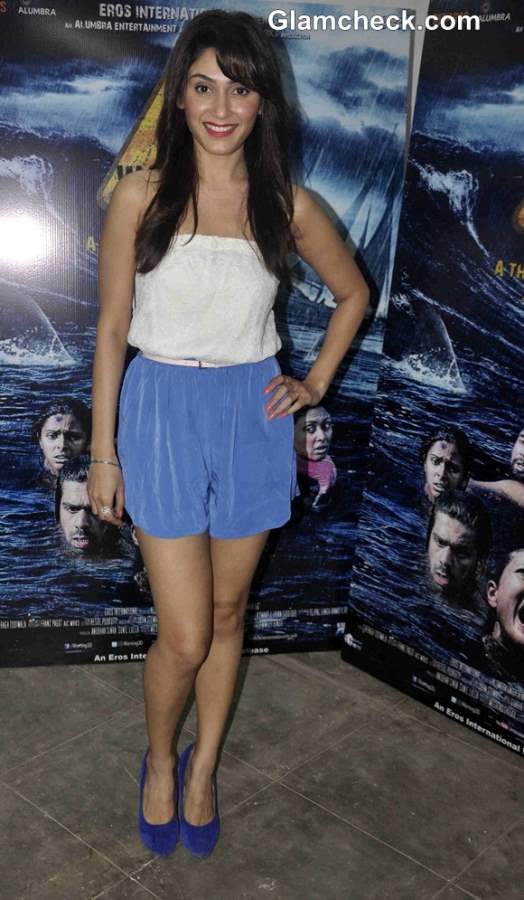 Manjari Fadnis Cast of Warning 3D
Both ladies brought a sunny, happy, youthful vibe to the event through their outfits.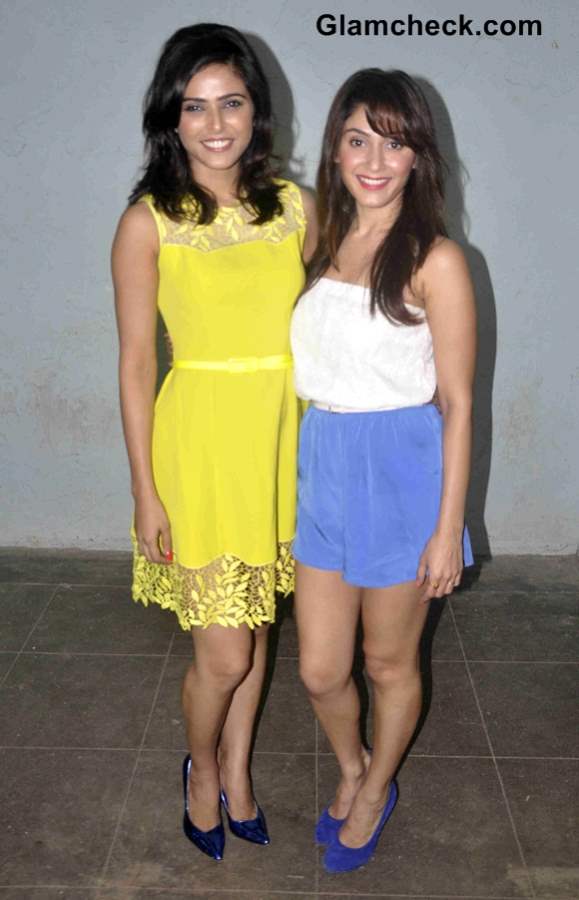 Madhurima Tulli and Manjari Fadnis Cast of Warning 3D
Varun Sharma too went slightly nautical with his casual ensemble – faded blue denims, a white, V-neck tee and a navy blazer. The pop of red from his sneakers rounded off his look. Contrary to what actors usually have to do for their characters, Varun had to put on weight for his.
Santosh Barmola and Jatin Gulati were also at the press meet although Susanna Rodrigues and Sumit Suri were absent.
Warning 3D is out in theatres come September 27.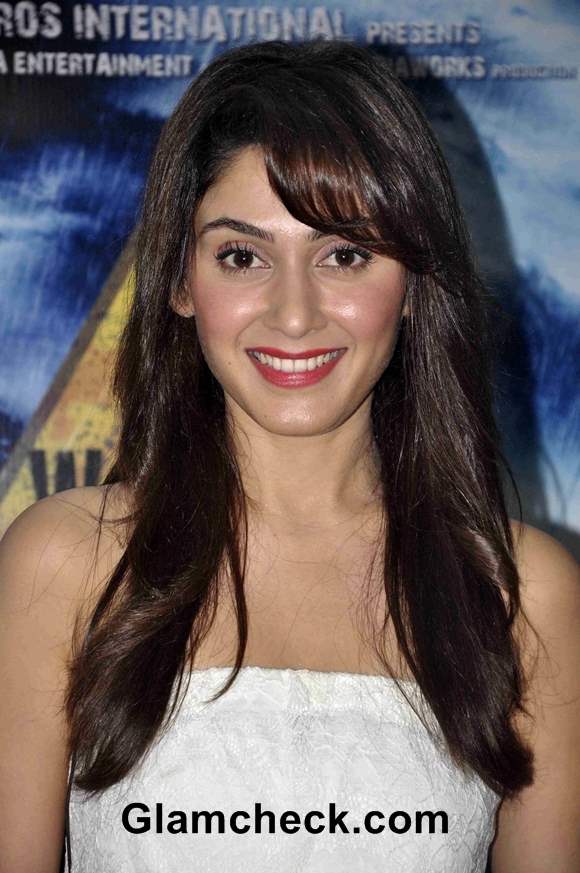 Manjari Fadnis 2013 pics Cast of Warning 3D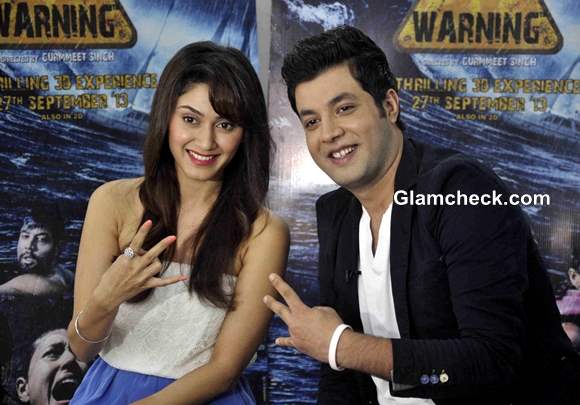 Cast of Warning 3D
Varun Sharma Cast of Warning 3D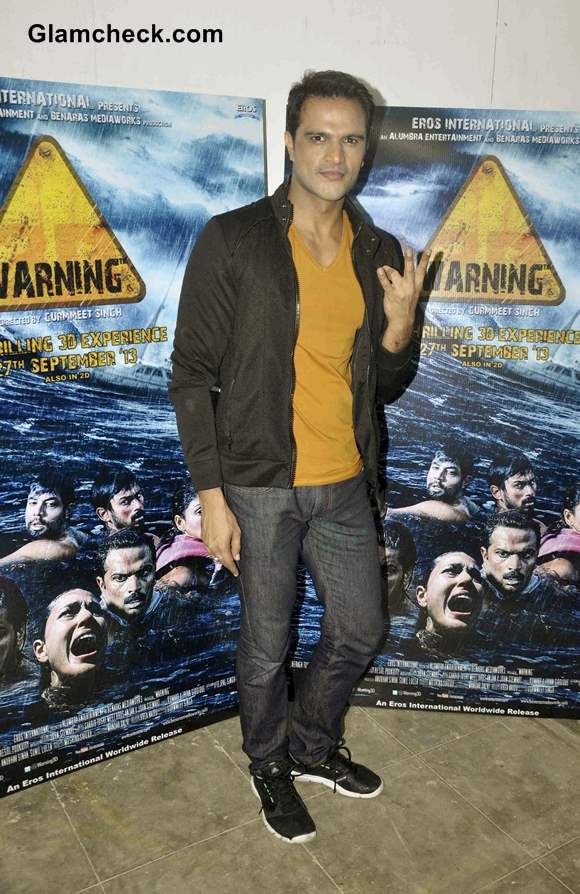 Jatin Gulati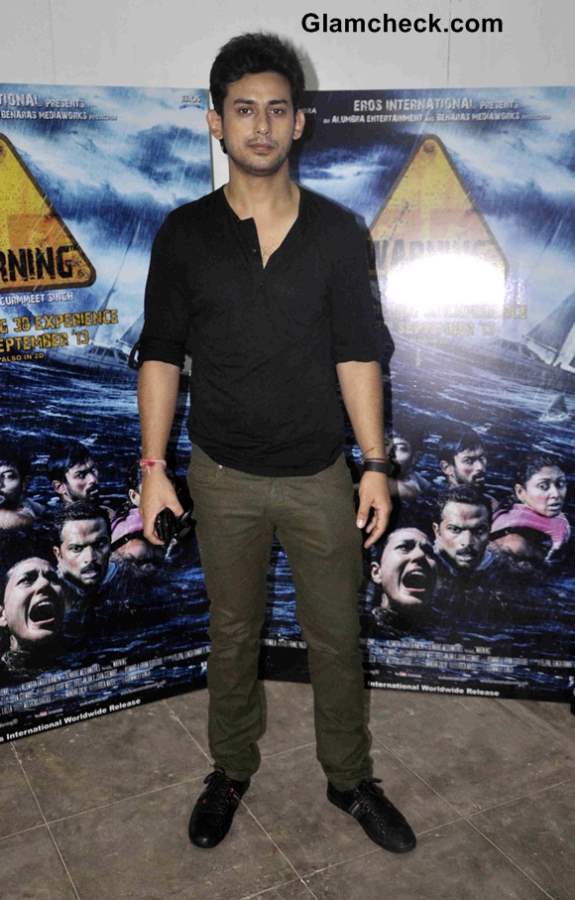 Santosh Barmola Cast of Warning 3D
Solaris Images