Bollywood actor Veena Malik continued promoting her upcoming film "Supermodel" at a press interaction in New Delhi, India on September 18, 2013.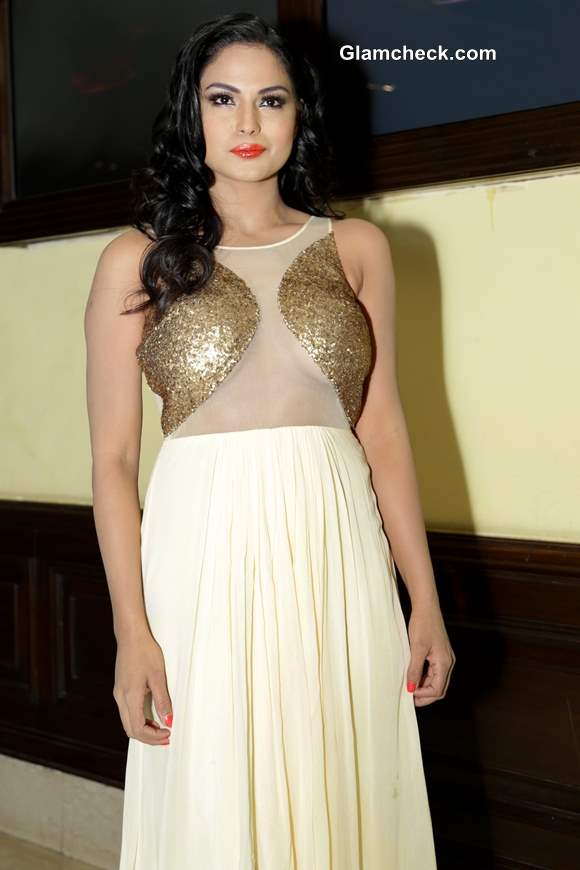 Veena Malik 2013 movie Supermodel
Veena sported a sexy evening gown at the event. The skirt had a flowy structure in off-white, but it was the waist up that really caught the eye. The bodice was sheer, her modesty protected by gold sequins fashioned in curvy half-moons on two sides, the center remaining sheer and showing off a bit of boob.
She really seemed to be enjoying herself as she posed for the cameras, swishing her black curly hair about and pouting to highlight the bright orange lippie. Silver eye shadow, thick black eyeliner and well-mascarraed false eyelashes completed her look.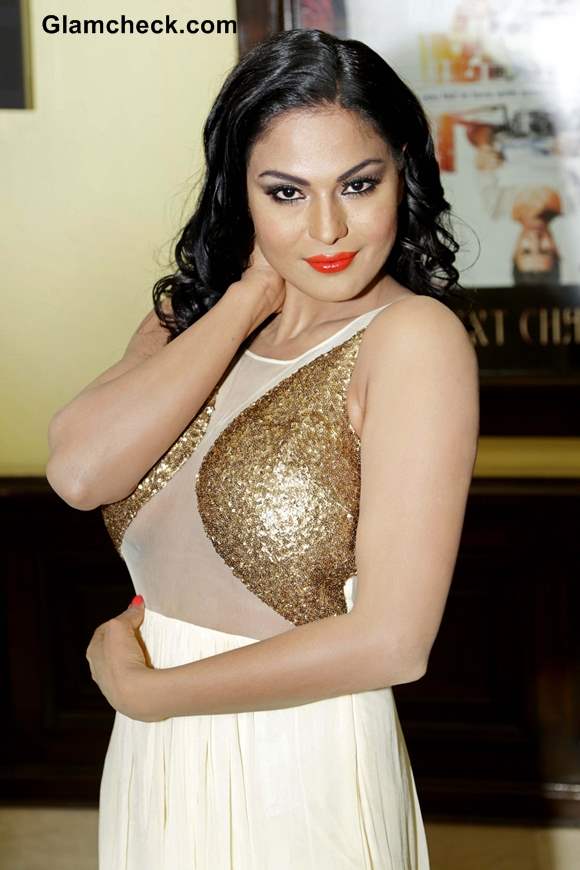 Veena Malik 2013 pics movie Supermodel
Veena revealed at the press meet that she had to lose a lot of weight for this film. Of course, that was just a matter of time since the story is about the demanding modelling industry. Before shooting had started and the contract of the film was just about to be signed, director/producer Navin Batra informed her that her 56 kg was way too high for the character and that she would have to bring it down to just 47 kg!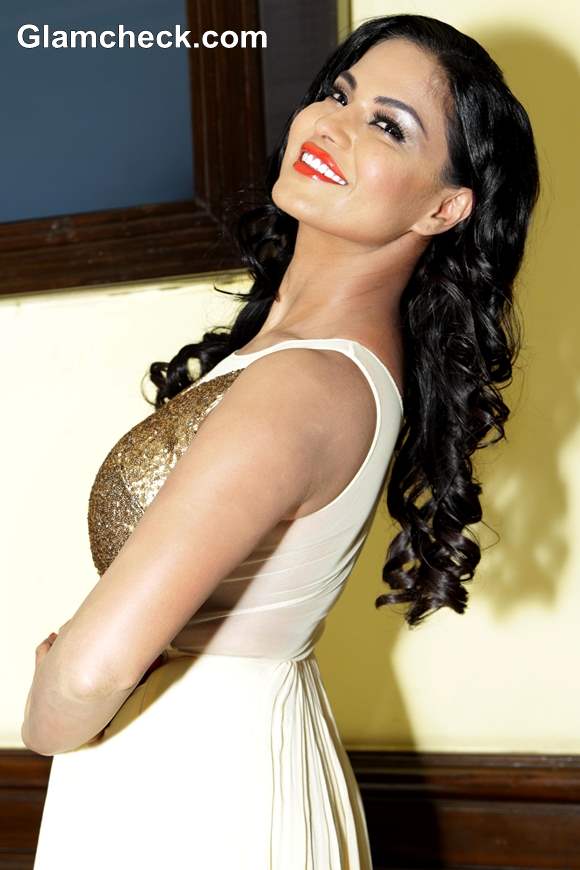 Veena Malik 2013 pictures
Although it was quite a feat, Veena said she worked really, really hard and managed to somehow drop the kilos by giving up on certain foods. We're sure the experience gave her some insight into the modelling world which in turn must have helped her understand and develop her character.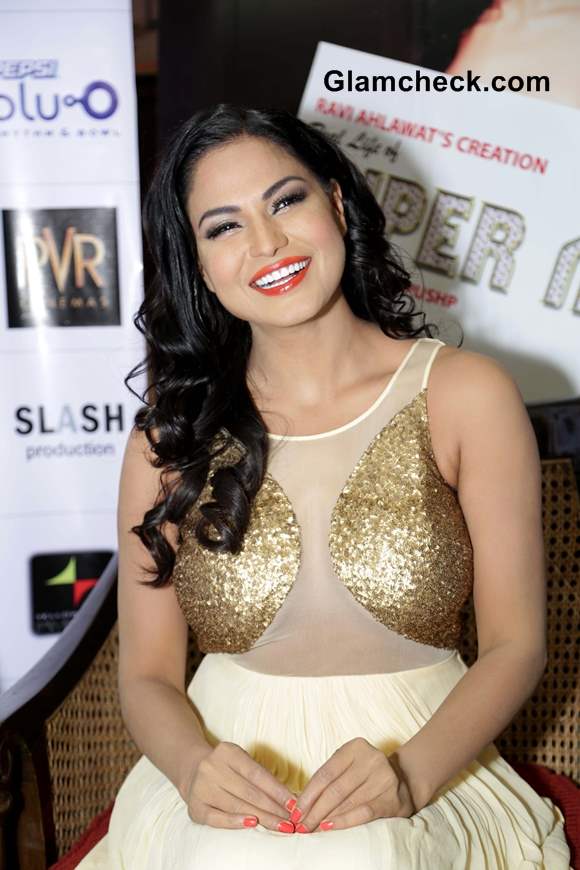 Veena Malik 2013
Supermodel will see Veena paired opposite her real-life ex-boyfriend Ashmit Patel. The two have shot for some pretty steamy scenes in the film and you can bet your last rupee that that is exactly what will draw in the masses.
The film is out on September 27.
Veena Malik Sports Sequinned Evening Gown at 'Supermodel' Promo
Solaris Images