Bollywood actor Jacqueline Fernandez sure knows how to make a style statement at every public appearance. She certainly adds a unique and international flavour to her looks which we can't help but notice. Here she is in another enviable ensemble as she attended the Bombay Street Style Party in Mumbai, India on September 24, 2013.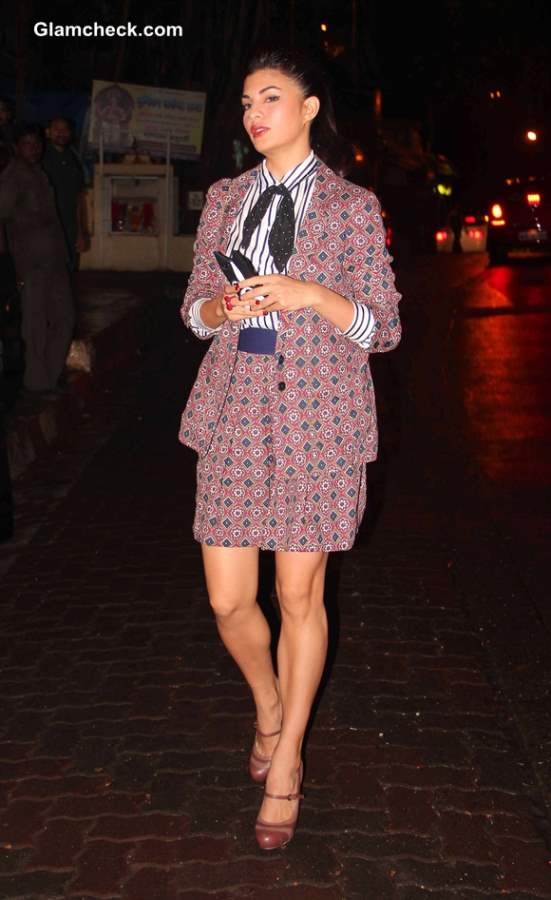 Jacqueline Fernandes Attends Bombay Street Style Party 2013
Jacqueline looked cute and perky in her choice of attire – a pink and blue printed skirt falling to her knees with a matching jacket with three-fourth sleeves. The print was set off by a white and black striped shirt buttoned all the way to the top, the cuffs emerging from the shorter sleeves of the jacket.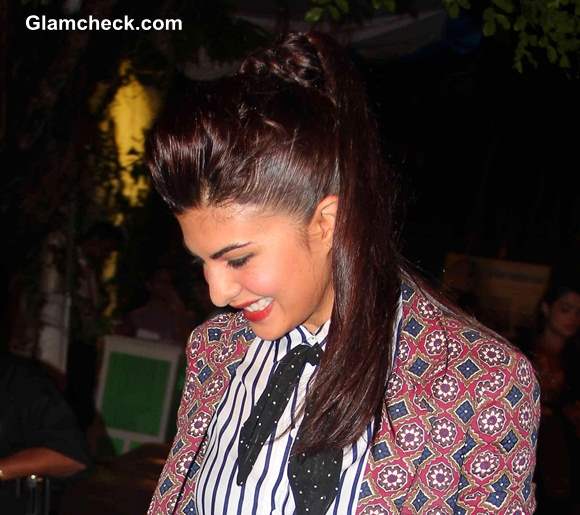 Jacqueline Fernandes 2013
The collar of the monochrome shirt was accentuated by a black polka dot kerchief tied around it. Blue cummerbund-like detailing on the skirt was a snappy addition to the look.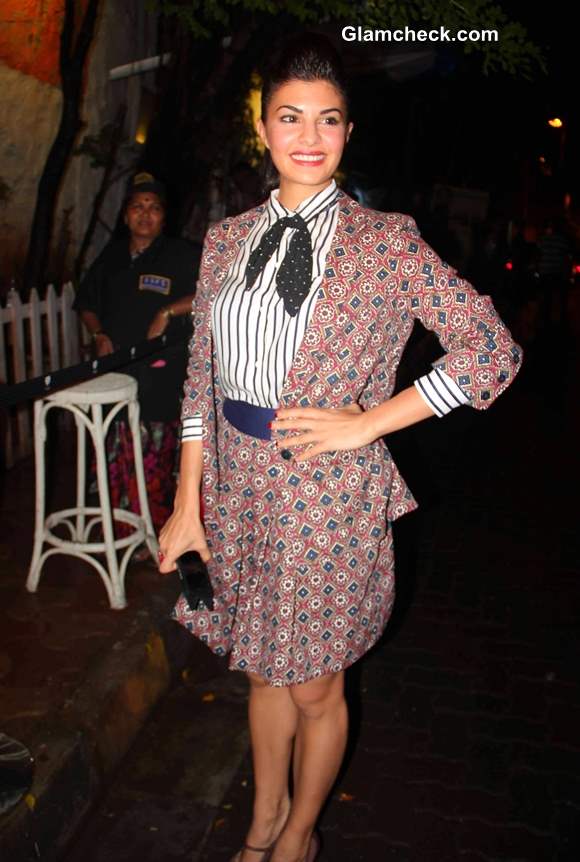 Jacqueline Fernandes at Bombay Street Style Party 2013
Jacqueline has allowed plenty of trends to play into her ensemble – monochrome and statement collar being the most obvious. While most women would tend to wear a plain top with a printed outfit like hers, we think her slight risk with the striped one has definitely paid off.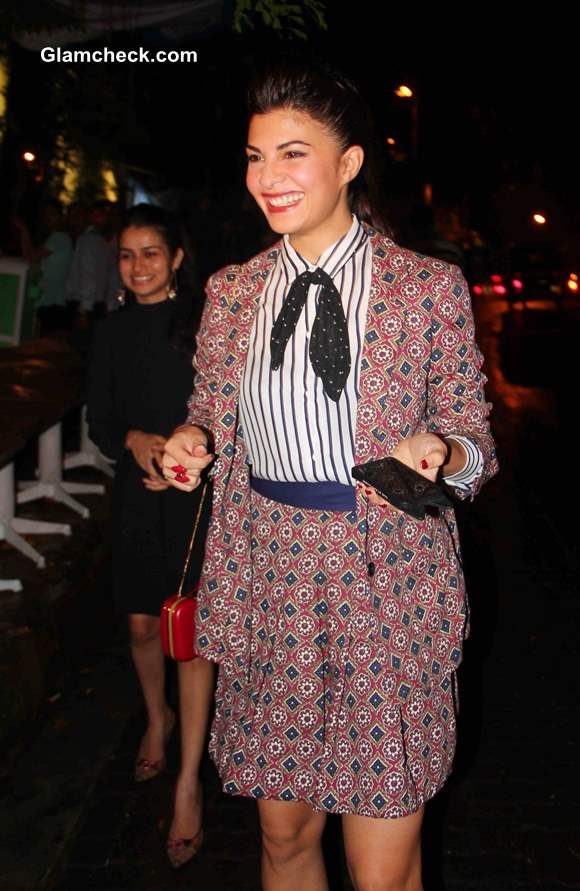 Jacqueline Fernandes 2013 Bombay Street Style Party
She accessorised the superbly chic outfit with taupe T-strap heels, a black box clutch and a red statement ring, the latter complemented by her scarlet manicure.
Her hair was swept back into a simple ponytail with a slight bouffant down the middle of the crown giving her a slightly Mohawk look and also highlighting her arched eyebrows. Lined eyes and red lips completed her look.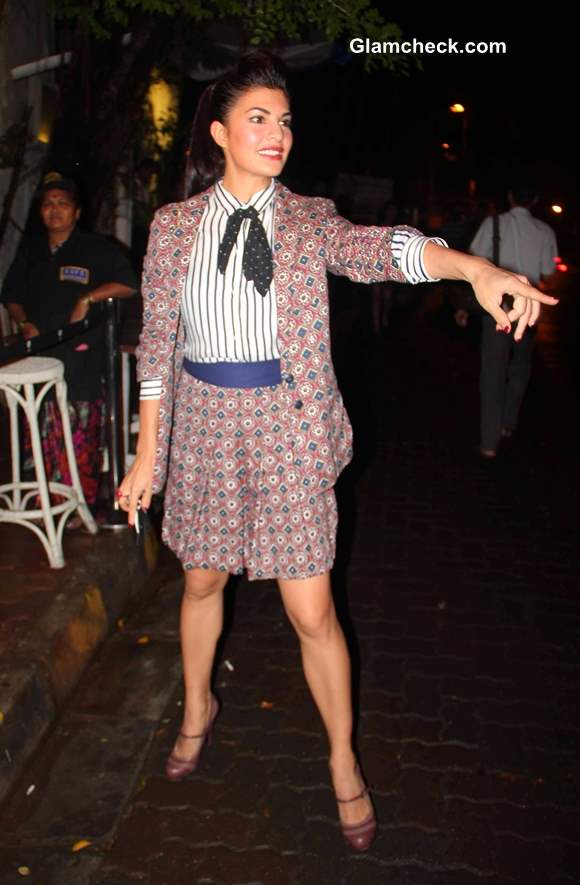 Jacqueline Fernandes at Bombay Street Style Party
Solaris Images