Nine leading ladies of Bollywood took to the runway on September 27, 2013 to pay tribute to late film-maker Yash Chopra at the Yash Raj Film studios in Mumbai, India on the occasion of his 81st birthday.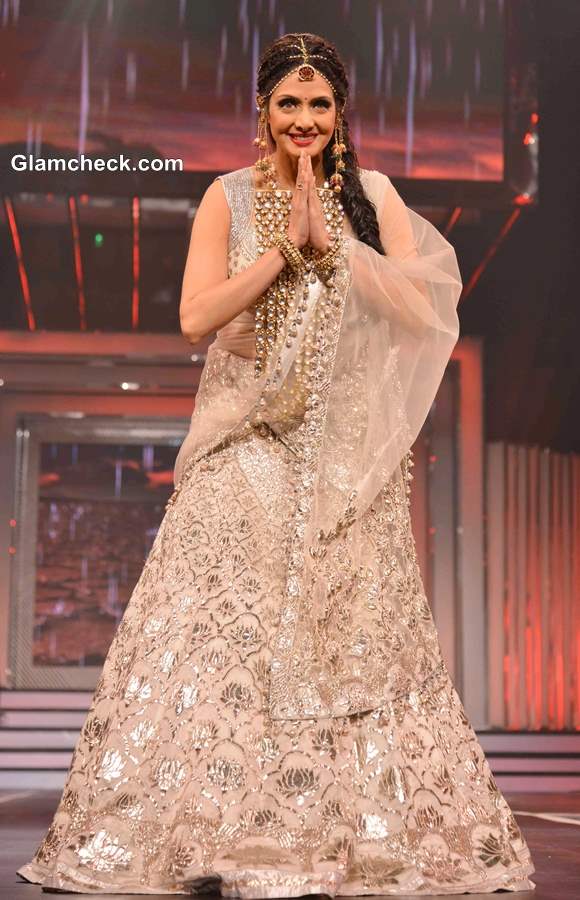 Sridevi in Champagne Lehenga Pays tribute to Late Yash Chopra
Veteran star Sridevi who made an incredible comeback with her film English Vinglish recently was one of the show-stoppers in a fashion show that seemed to be brimming over with them.
The gorgeous 50-year-old wore a champagne colored lehenga choli, the bottoms with a structured feel and exquisite embroidery. She looks simply ethereal! The neutral color is a fabulous one against her skin tone and the outfit itself is quite a dream.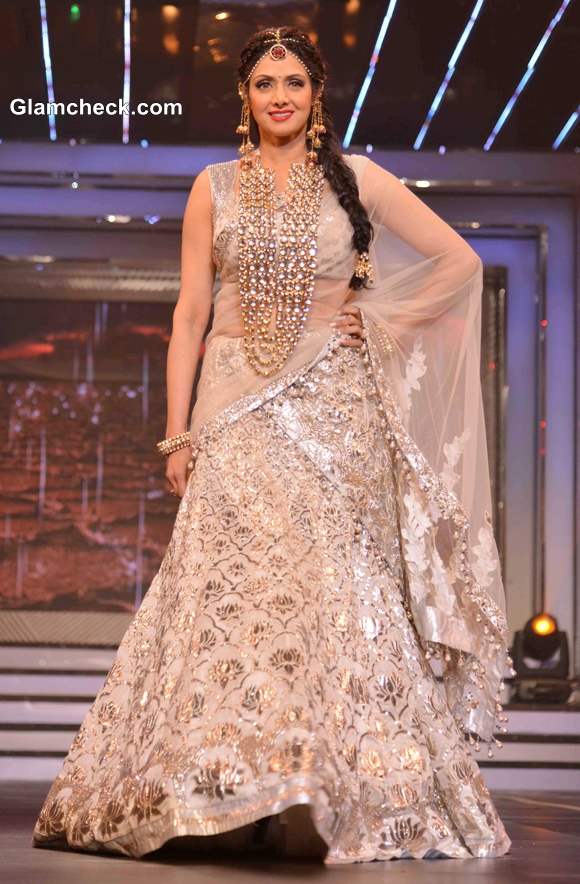 Sridevi in Lehenga at Late Yash Chopra Tribute fashion show
Her really elaborate statement necklace added to the fantastical feel of her look as did the dainty hair ornament and danglers. Sri completed her look with red lips and a side-swept braid.
This mother-of-two is testament to the fact that age really is just a number.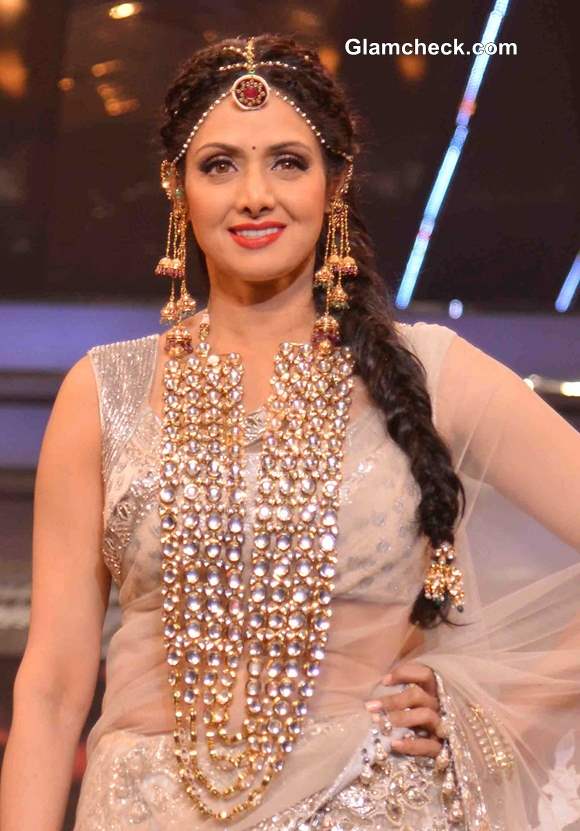 Sridevi in Lehenga Pictures 2013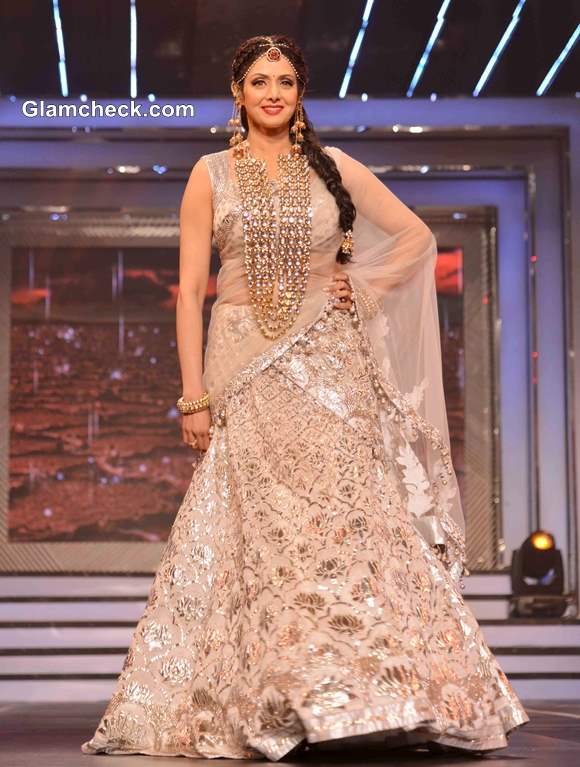 Sridevi in Lehenga Pays tribute to Late Yash Chopra
Solaris Images