When Bollywood actor Hrithik Roshan and his father and Bollywood filmmaker Rakesh Roshan launched the animated version of their Krrish movie franchise a couple of weeks ago (Kid Krrish), they announced that they had big merchandising plans for the on-screen superhero. The father-son duo was in high spirits as they launched "Krrish "3 Merchandise in Mumbai, India on October 01, 2013.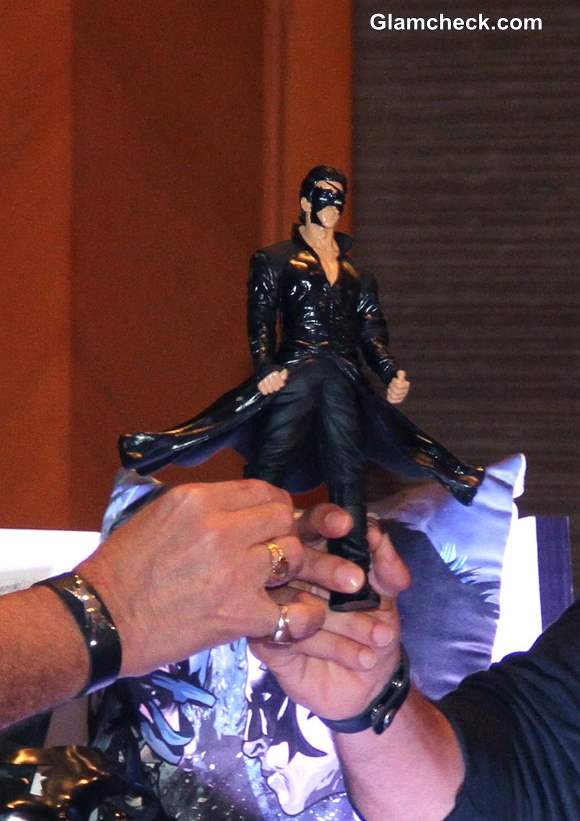 Krrish 3 Merchandise Launched in Mumbai
Hrithik said that there were more than 150 products in the merchandising catalogue! These include books, school bags, action figures, clothes, comics, lunch boxes, masks, pillow covers, water bottles, compass boxes, toy guns, capes, etc. All of them are now available for sale.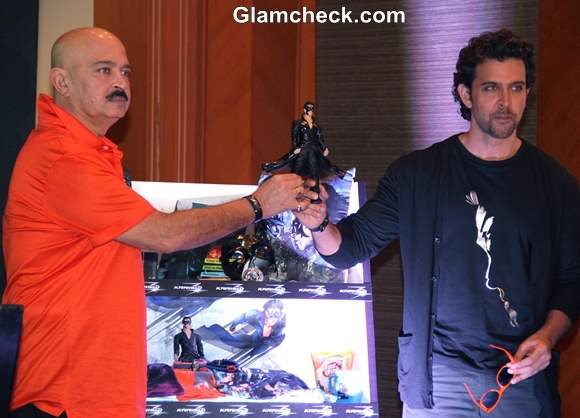 Krrish 3 Merchandise Launched in Mumbai by Hrithik and Rakesh Roshan
Meanwhile, if you're dying to watch the film and can't wait for the release, there's good news. According to latest reports, Rakesh decided that the film will premiere on November 1st instead of November 4th as initially planned. So you can catch it alone, with your sweetheart or with the whole family around Diwali.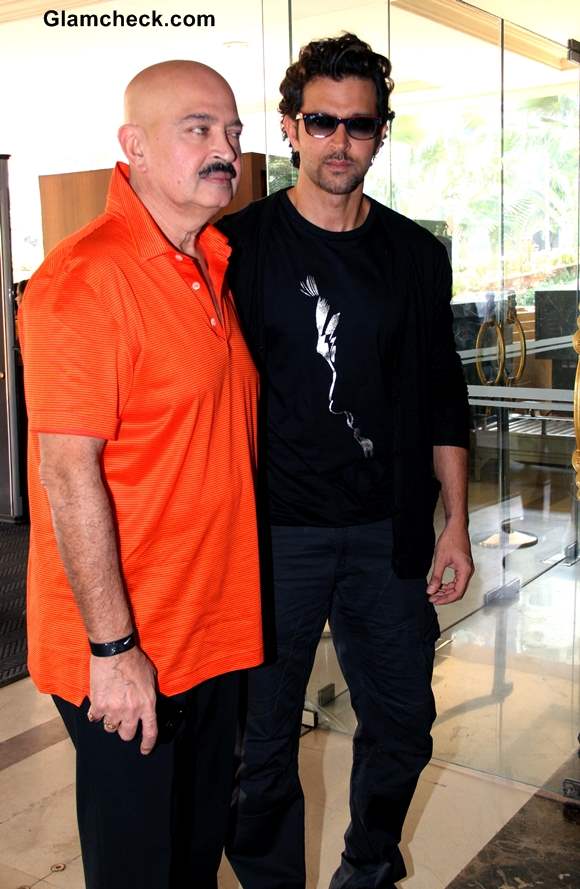 Krrish 3 Merchandise by Hrithik and Rakesh Roshan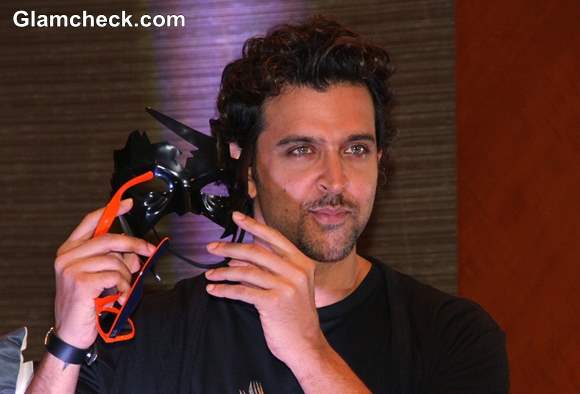 Krrish 3 Merchandise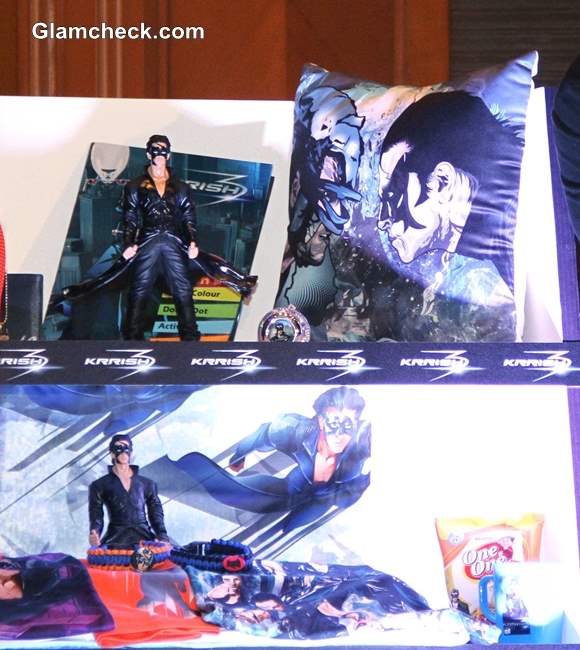 Krrish 3 Merchandise products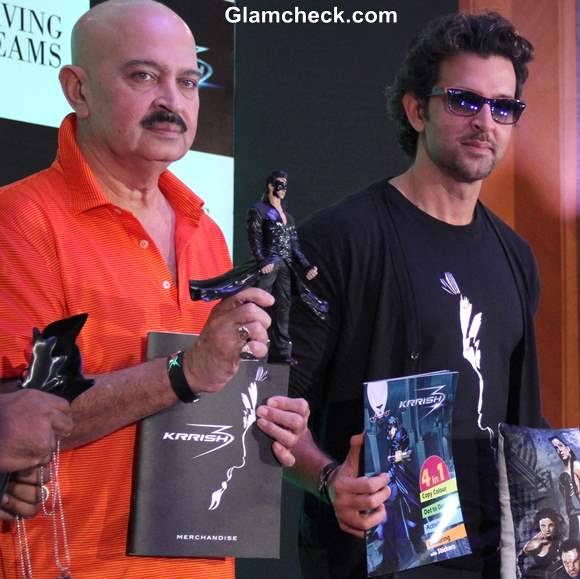 Krrish 3 Merchandise pictures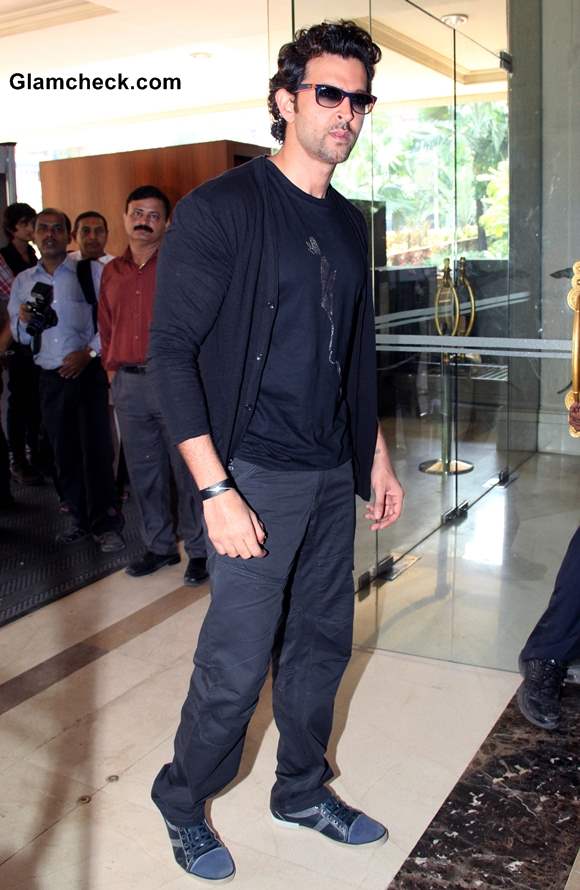 Krrish 3 Merchandise Launch in Mumbai by Hrithik and Rakesh Roshan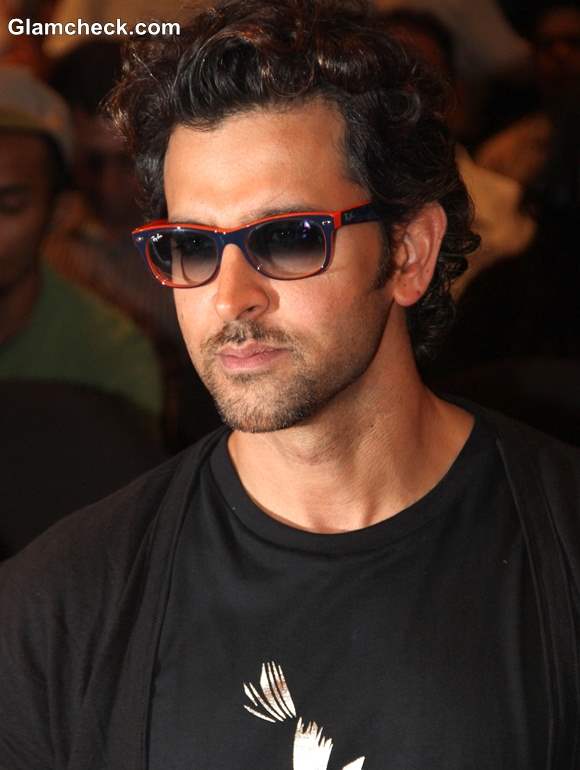 Hrithik Roshan at Krrish 3 Merchandise Launch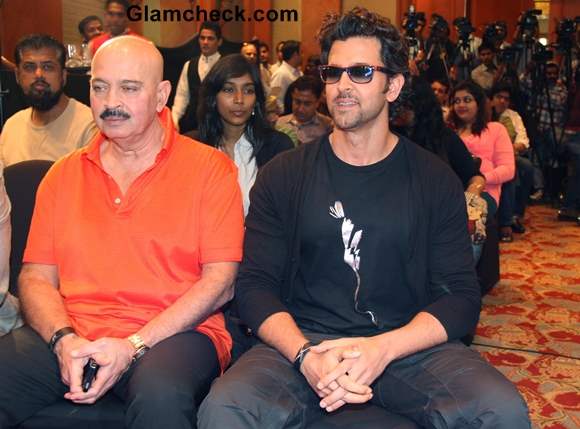 Krrish 3 Merchandise Launched by Hrithik and Rakesh Roshan
Krrish 3 dolls Merchandise
Solaris Images