Bollywood actors Sonakshi Sinha, Shahid Kapoor and Sonu Sood along with choreographer/director Prabhu Deva launched the theatrical trailer release of their upcoming film "R.Rajkumar" in Mumbai, India on October 01, 2013.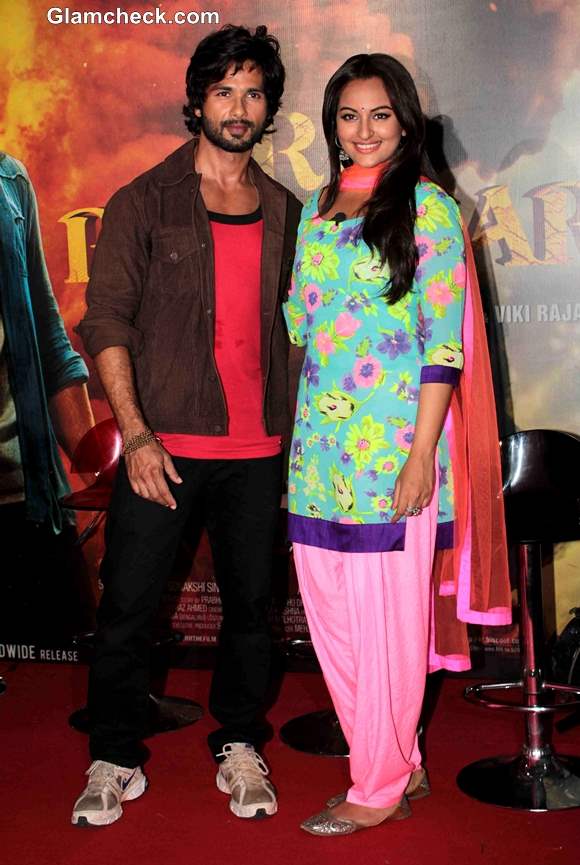 Shahid Kapoor and Sonakshi Sinha in R Rajkumar Movie 2013
All the cast members were dressed as their characters from the film. Sonakshi wore a colorful salwar kameez consisting of a blue-green kurta with a floral print, a pink salwar, and a sheer red dupatta with a pink border. She accessorized to match the gusto of her outfit – a bunch of silver bangles on one hand, a tiny diamond stick-on nose ring, a bindi, ethnic danglers and flat bellies with an Indian feel. Bright pink nails, lined eyes and soft, loose curls completed her look.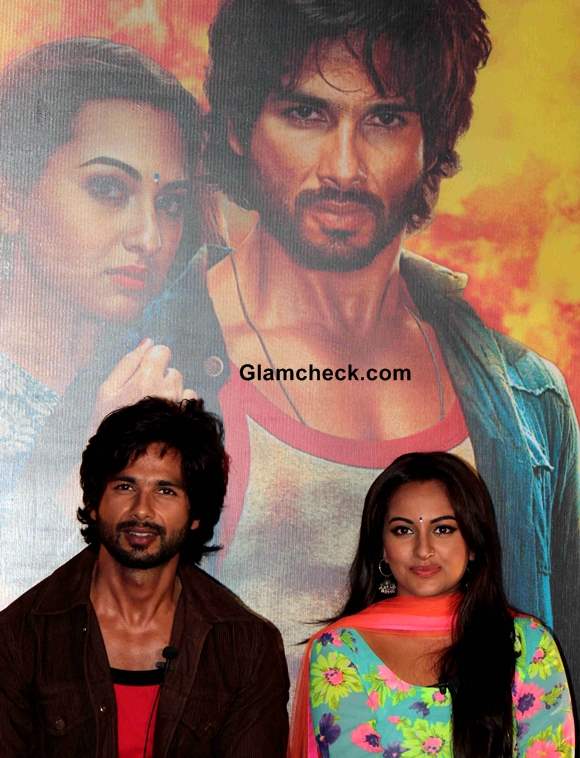 R Rajkumar Trailer Launch
The hero was her complete opposite in black pants, a red shirt, white trainers and a brown jacket rolled up to the elbows. His hair was mussed up and he sported an unshaven look, just like his avatar on the posters and in the trailer.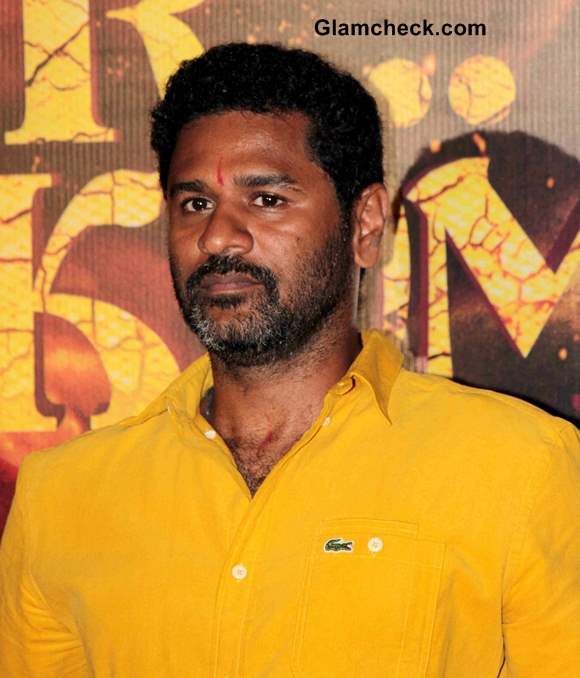 Prabhudeva at R Rajkumar Trailer Launch
Prabhu wore a yellow Lacoste shirt while Sonu went with a sleeveless mustard jacket over a sea-foam green shirt rolled up to the arms. He went on to add a rugged vibe with a colorful shawl and sun glasses tucked into the neckline of this shirt. His twirly moustache from the film also stayed intact, giving us a pretty clear picture of his character.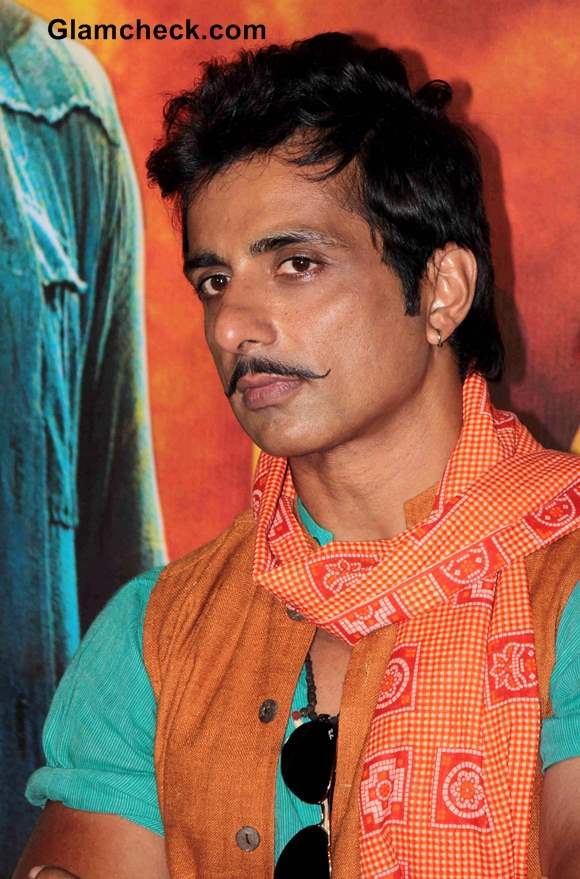 Sonu Sood in R Rajkumar Movie 2013
Although many have been looking forward to the trailer of this film, what was most notable at this event was the sizzling chemistry between Sonakshi and Shahid which we hope translates just as well to the silver screen. The trailer also reflected their camaraderie and they looked well together. But let's just wait and see before coming to our final verdict.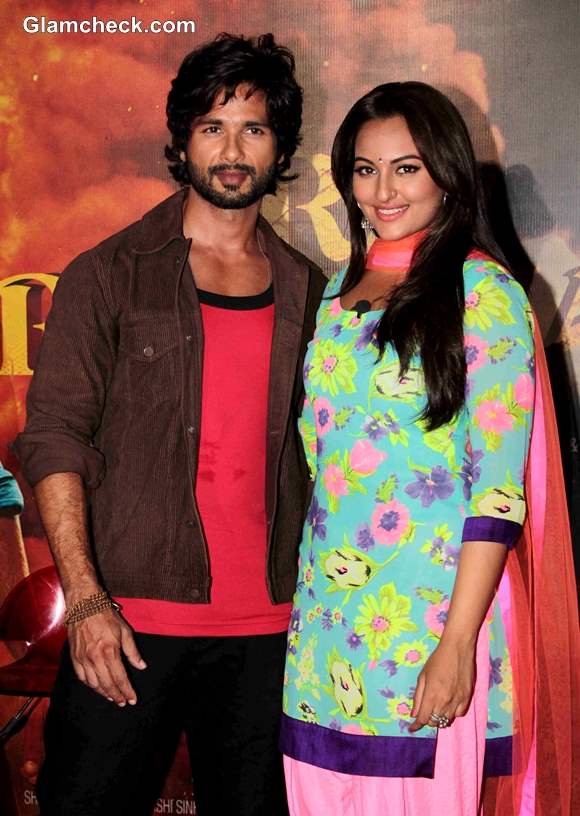 Cast of R Rajkumar Launch Trailer
The film was earlier called Rambo Rajkumar but has since been changed to simply R. Rajkumar. Sonakshi stars as the female lead opposite Shahid while Sonu plays the role of the villain in this primarily action flick.
Director Prabhu Deva has done a great job infusing the trailer with every flavour of the film from romance and action to drama and that typical filmi masala which makes Bollywood Bollywood.
R. Rajkumar is set to be released on December 6, 2013.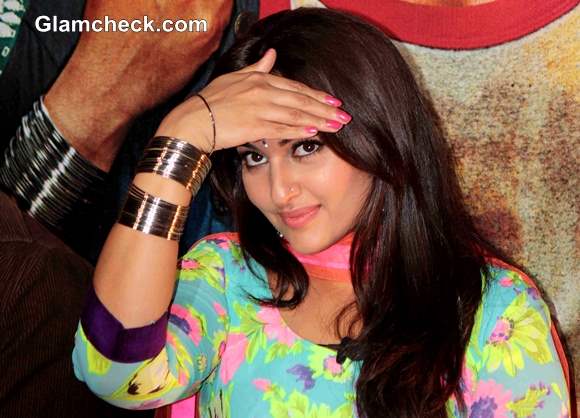 Sonakshi Sinha in R Rajkumar Movie 2013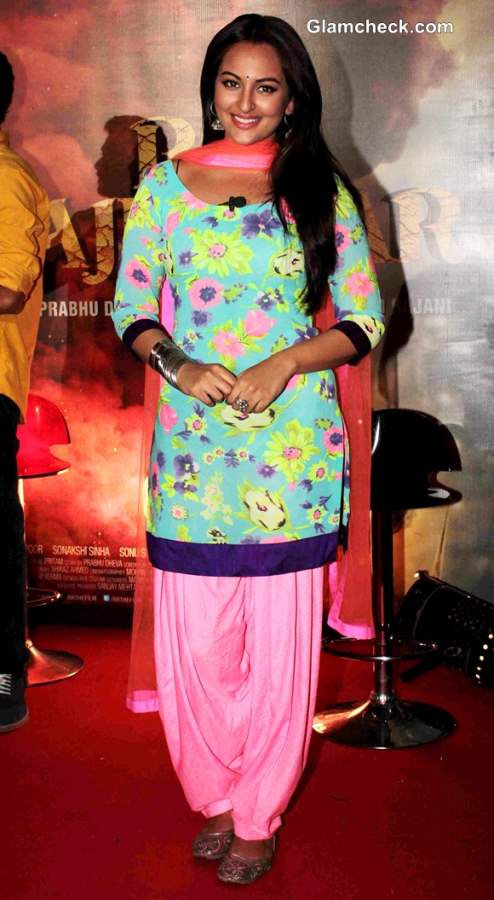 Sonakshi Sinha Movie R Rajkumar 2013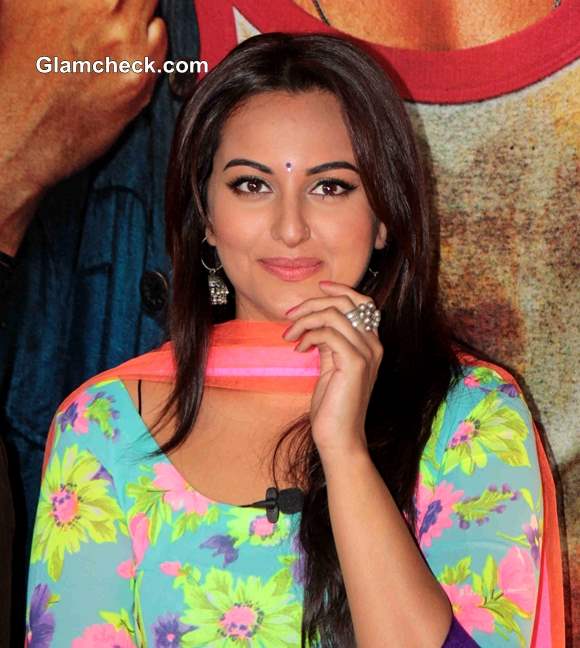 Sonakshi Sinha Look in R Rajkumar Movie 2013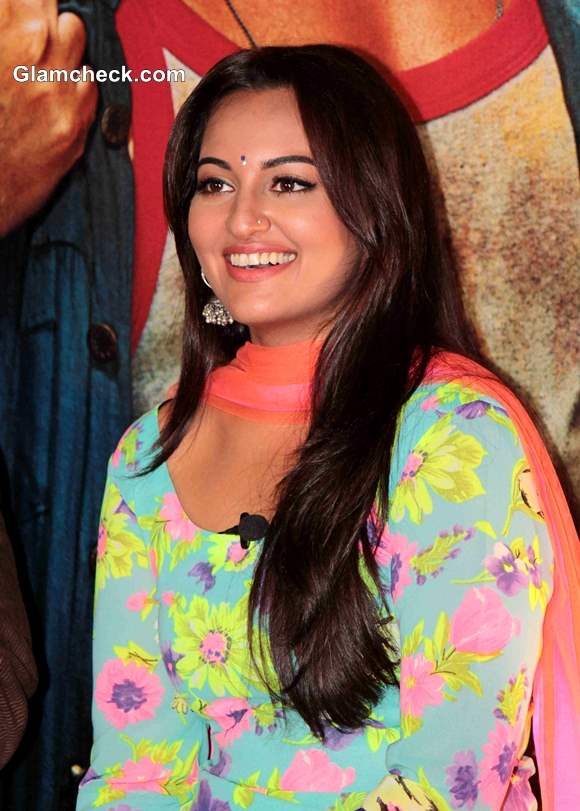 Sonakshi Sinha Look R Rajkumar Movie 2013
Solaris Images