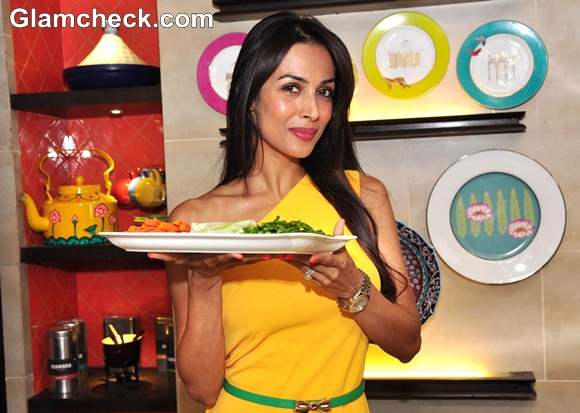 Malaika Arora Khan
The statuesque beauty Malaika Arora Khan ushered in a summer color at the unveiling of Palate Culinary Studio in Mumbai's Santacruz along with Chef Rakhee Vaswani. The actress donned the Chef hat to try out her hand at Sushi.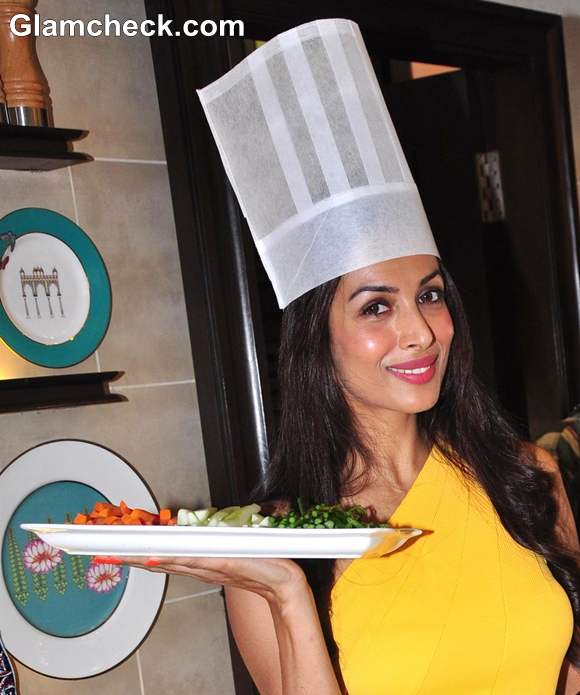 Malaika Arora Khan At The Launch Of Palate Culinary Studio In Mumbai
The Palate Culinary Studio gives a platform to all the food lovers a unique opportunity to take part in the 80 workshops and learn a variety of cuisines from all over the world.
Style Identity
Poised In Yellow
She Wore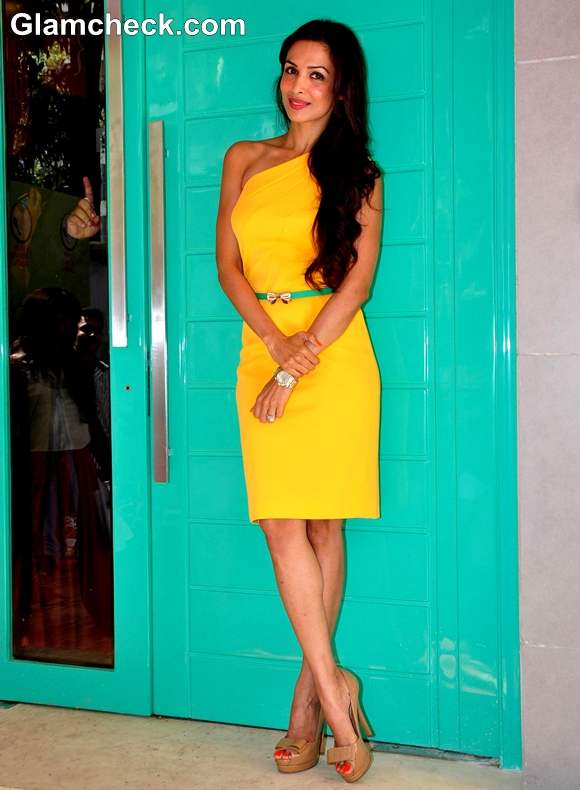 Malaika Arora Khan 2013 pictures
Malaika Arora Khan looked absolutely delightful in a yellow Diane Von Furstenberg one-shoulder dress at the launch. The colour dazzled along with her olive skin and wowed us all. Triple pleats gathered on the one-shoulder of the knee length dress. A turquoise belt with a butterfly buckle cinched her tiny waist to enhance her curves.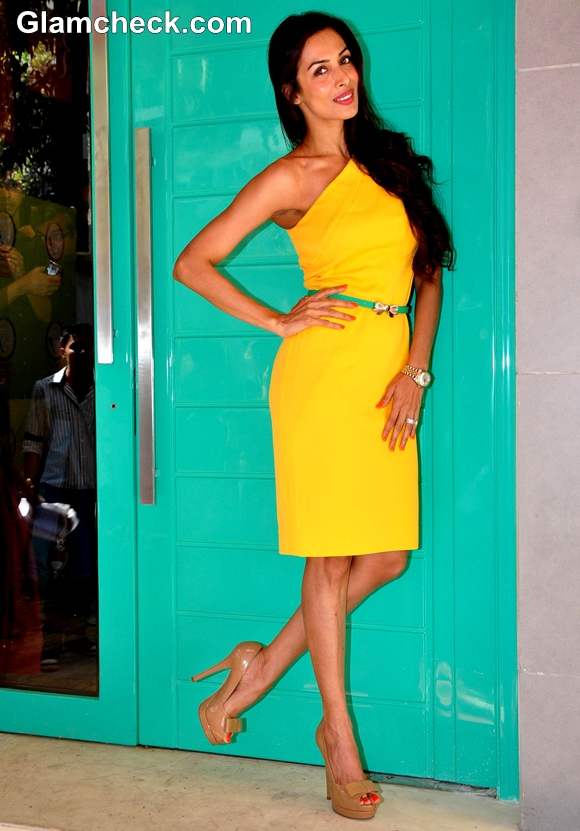 Malaika Arora Khan sexy 2013
A metal watch and a pair of beige open-toe heels with a bow detailing completed the lady's look.
Hair & Makeup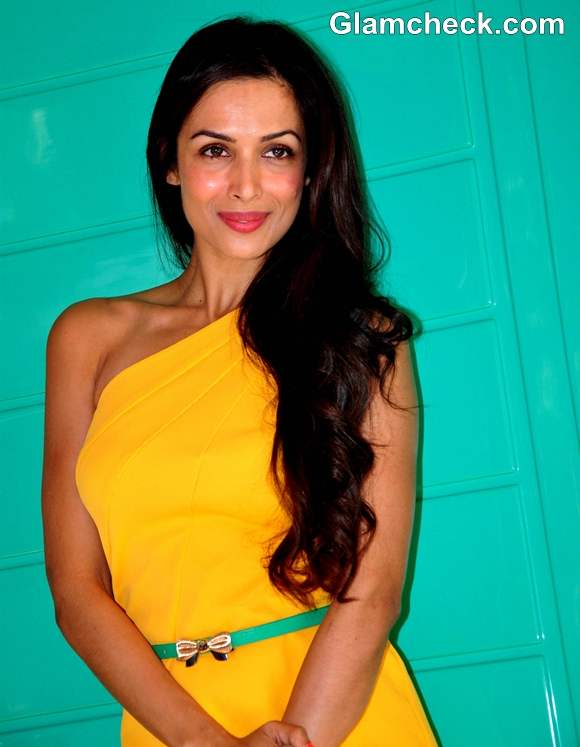 Malaika Arora Khan 2013
The wavy hair kept open as usual and looked so gorgeous on Malaika. The hair was curled on the edges and swept to one side of the shoulders.Her makeup was sensuous as well! A flawless skin, highlighted cheekbones and a pink pout held our breath! She kept her look minimal and focused on the cheery yellow for an elegant and stylish look.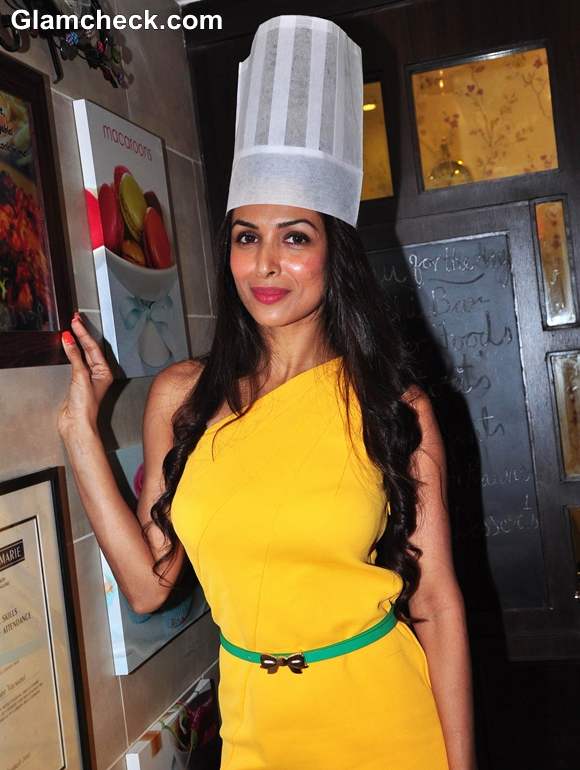 Malaika Arora Khan At The Launch Of Palate Culinary Studio
She looked breath taking and I cannot stop praising her look. I think I should stop now and let you do all the talking!
Indian Photo Agency