The Ceo of UTV Motion Pictures Siddharth Roy Kapoor and gorgeous actress Vidya Balan celebrated their pre-wedding bash at Juhu in Mumbai. The couple had been dating for a couple of years and decided to tie the knot this year.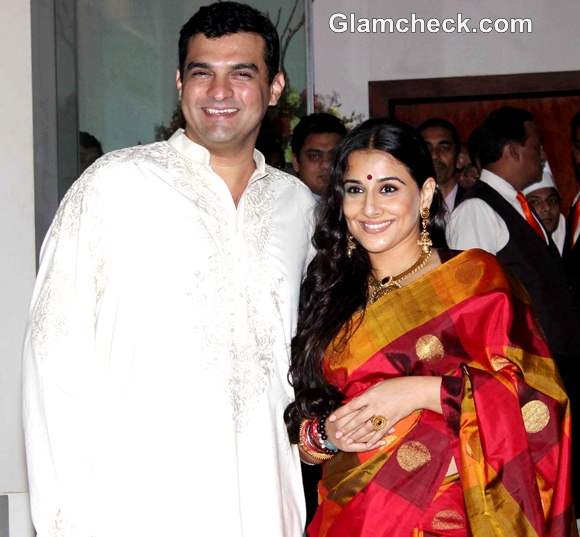 Vidya Balan &  Siddharth Roy Kapoor Pre- Wedding Bash Mumbai
Vidya Balan looked resplendent in a multi-coloured silk sari with stripes. The hair was kept open and side-swept. She accessorized her ensemble with a lot of red and gold bangles on her right hand and a gold ring on her left.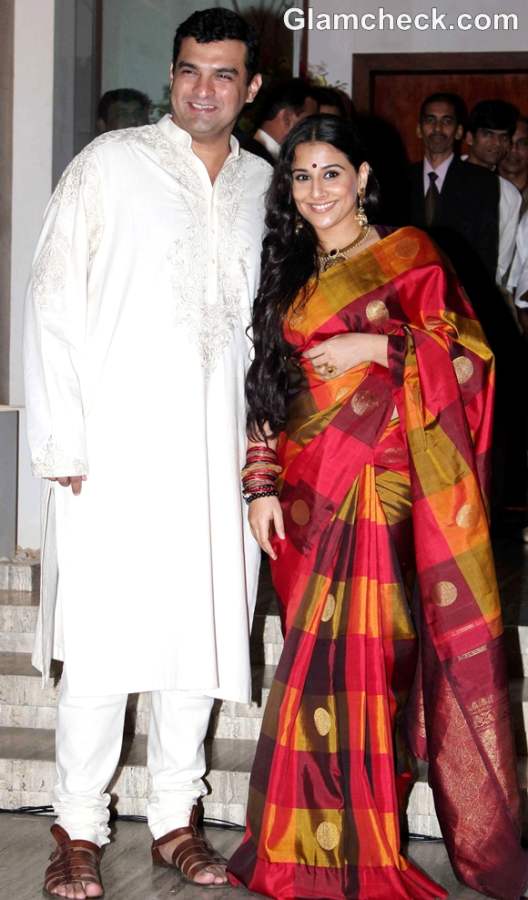 Vidya Balan and Siddharth Roy Kapoor Celebrate Their Pre- Wedding Bash in Mumbai
She wore an exquisite piece of gold choker paired with jhumkas and a small red bindi.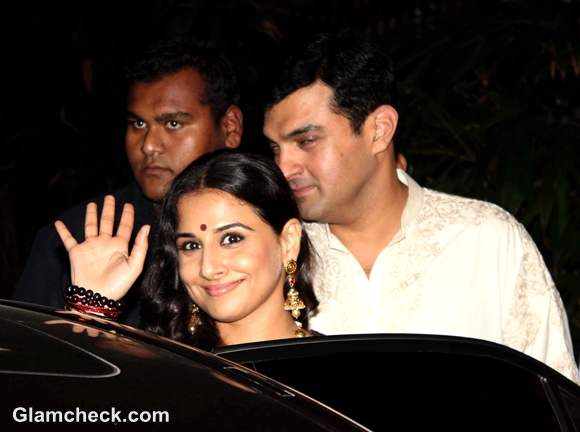 Vidya Balan Siddharth Roy Kapoor Pre- Wedding Bash
The wedding might take place on December 14th at the Subramania temple in Chembur. The couple looked very happy as they posed for the media. Close friends and family of the couple attended the bash. Actor Aditya Roy Kapoor, brother of the groom-to-be was spotted at the event.
IANS