Bollywood actor Deepika Padukone went to Ahmedabad, India for a press conference to promote her upcoming movie "Ramleela" on October 9, 2013.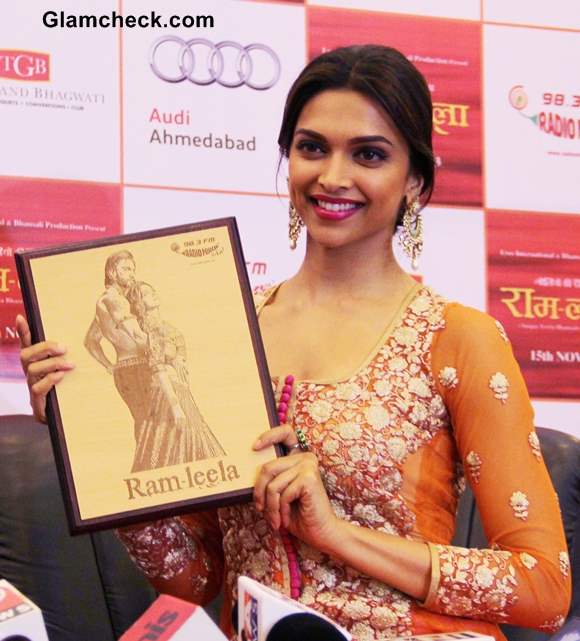 Deepika Padukone Promotes Ramleela in Orange Anarkali
She looked stunning in an orange anarkali outfit with a heavenly profusion of silver floral embroidery extending from the neckline to midway down the length of the ensemble as well as smattering along the sheer sleeves and cuffs.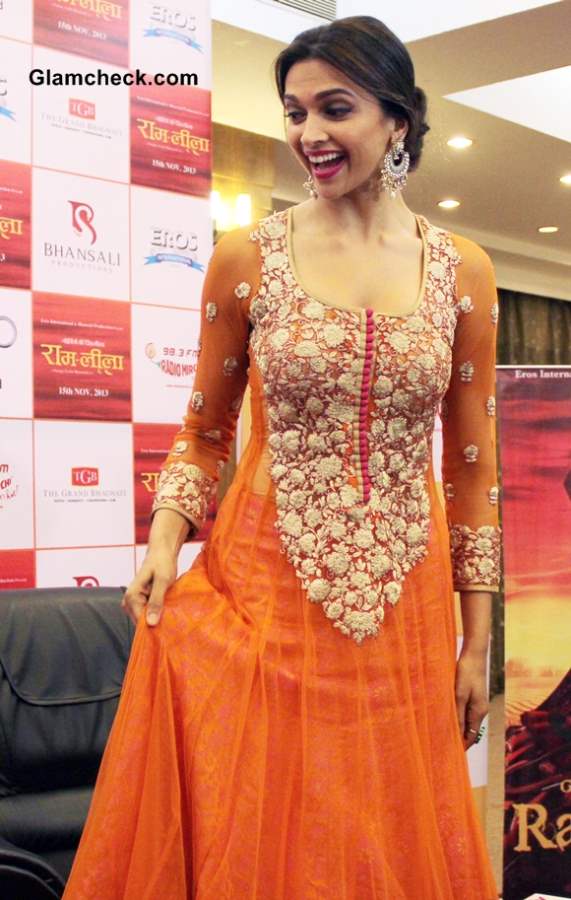 Deepika Padukone Promotes Ramleela in Orange Anarkali suit 2013 pictures
Although traditional, the outfit and color had a light, contemporary feel with plenty of femininity and grace thrown in to prevent you from focusing on just one element alone.
Chaand baalis and a statement ring were her only accessories. No more was needed since the heavy embroidery really stole the show and anything else would have been a bit much.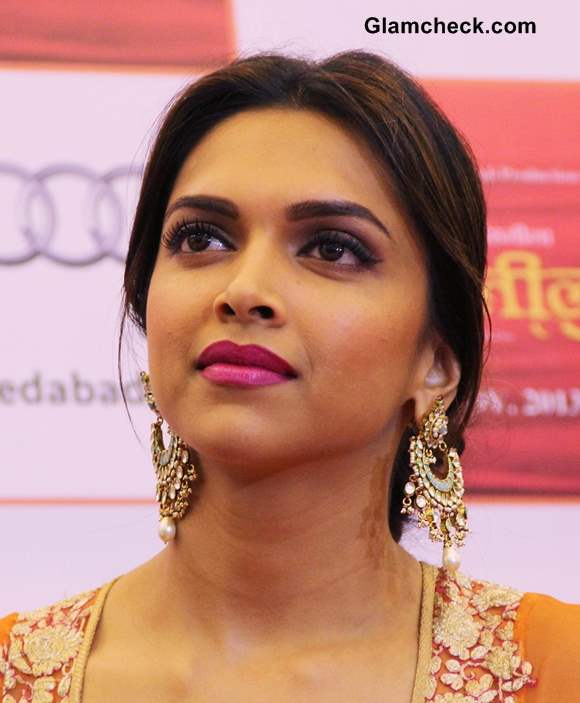 Deepika Padukone traditional look 2013
Her hair was styled in a soft updo from a middle parting. Fuchsia lips matched the pink buttons that ran down the front of her outfit. Smokey shadow, a cat's eye sweep and heavy mascara completed her look.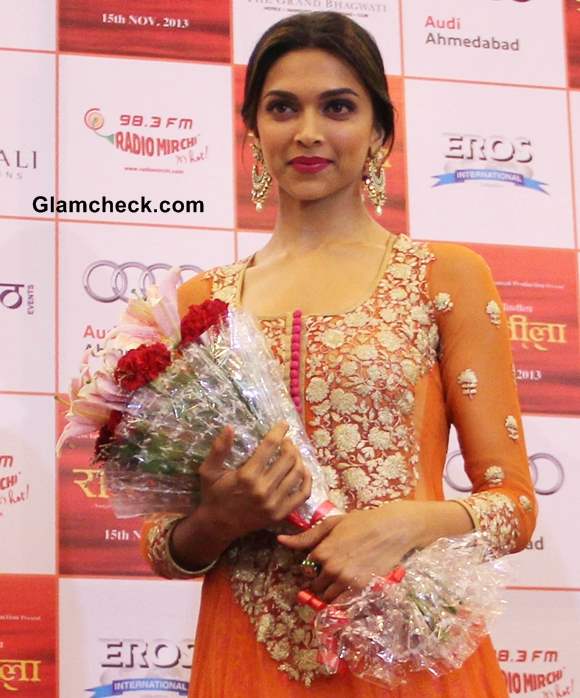 Deepika Padukone 2013 pictures Promotes Ramleela in Orange Anarkali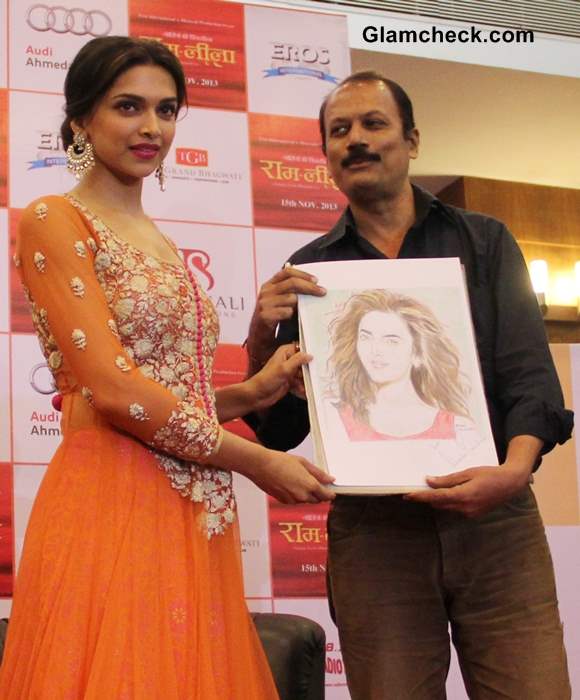 Deepika Padukone Promotes Ramleela in Orange Anarkali Suit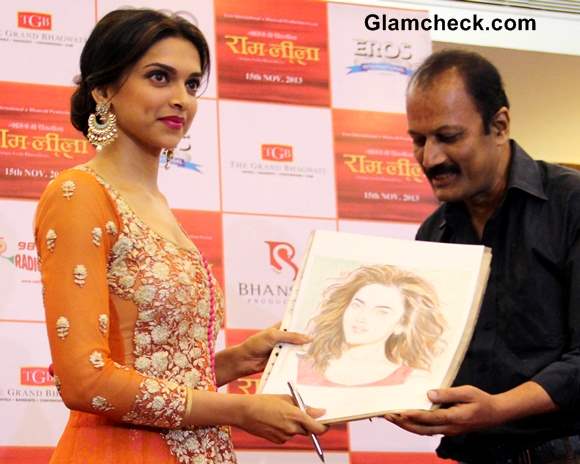 Deepika Padukone Promotes Ramleela movie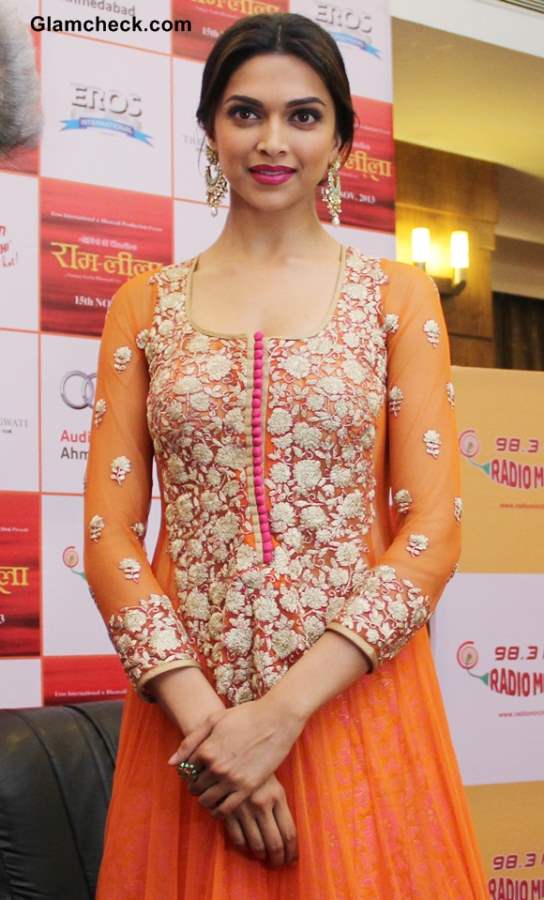 Deepika Padukone  in Orange Anarkali 2013 pictures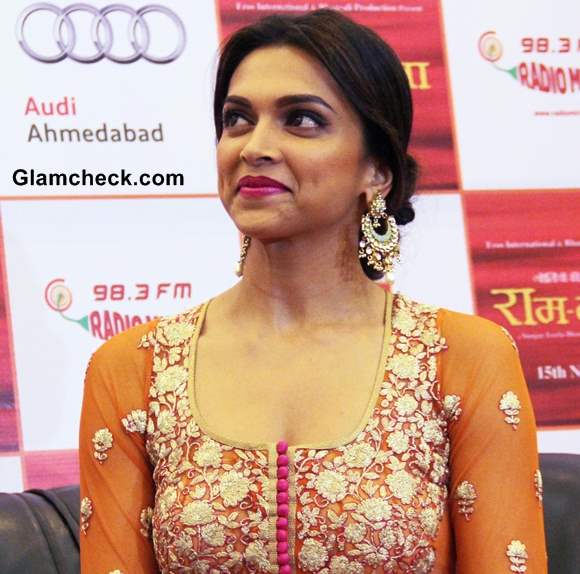 Deepika Padukone Promotes Ramleela 2013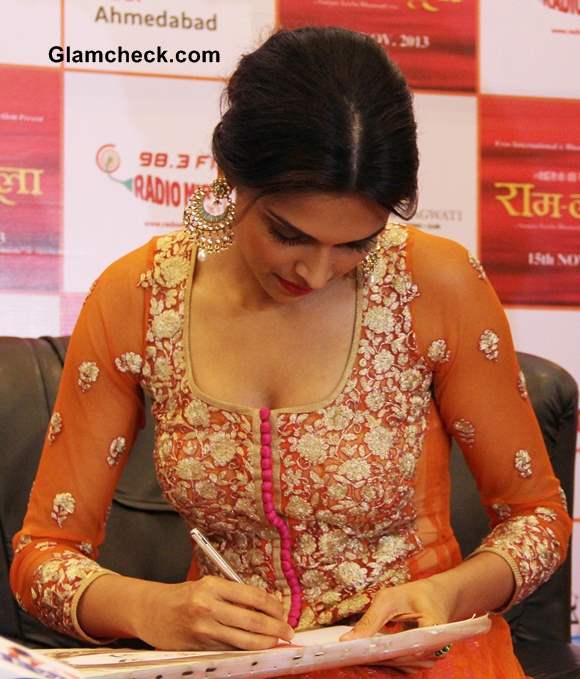 Deepika Padukone 2013 pictures Promoting Ramleela movie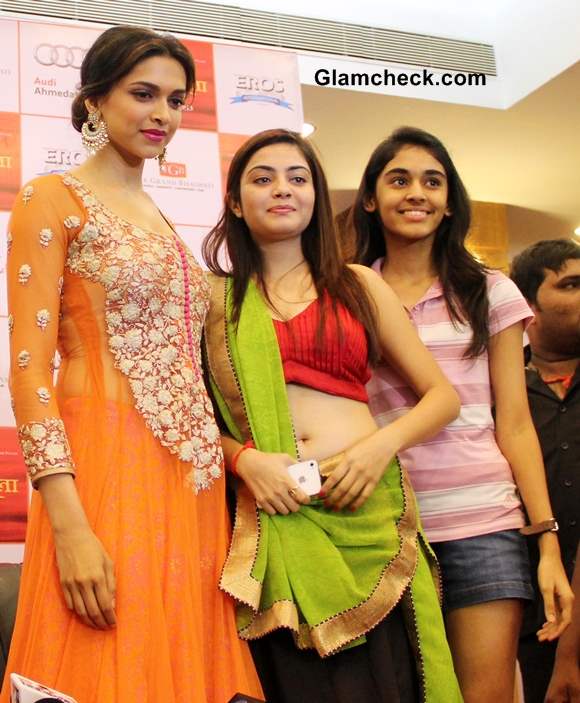 Deepika Padukone in Orange Anarkali
Solaris Images