Bollywood actress Shilpa Shetty went down to Pune, India on October 10, 2013 to inaugurate the 8th showroom of Ranka Jewellers in the city.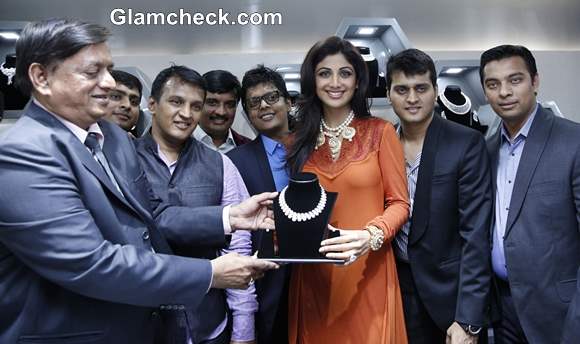 Shilpa Shetty Inaugurates 8th Ranka Jewellers Store in Pune
Shilpa looked incredible in a rust-colored salwar kameez which was sans embellishment except on the V neckline. The full-sleeved, traditional number actually turned out to be quite a sensuous choice as the fit made her stunning figure quite apparent.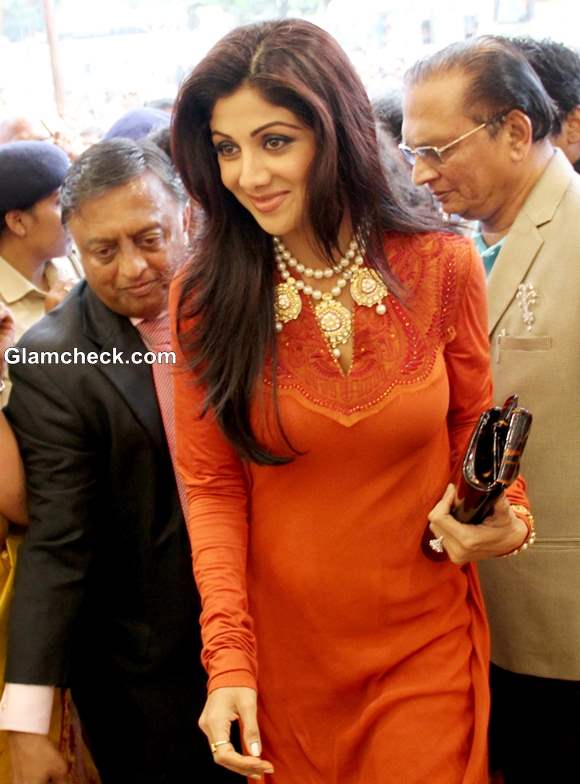 Shilpa Shetty in salwaar kameez 2013 pictures
She accessorised with a brown clutch, finger rings and a statement pearl necklace, presumably by Ranka. Side-parted loose hair flicked out at the ends and natural makeup completed her look.
The people from Ranka said that they were keen on adhering to numerology in inaugurating this store. So since their brand ambassador Vidya Balan couldn't attend the event on account of being out of the country shooting for a film, they roped in Shilpa as her birthday falls on June 8.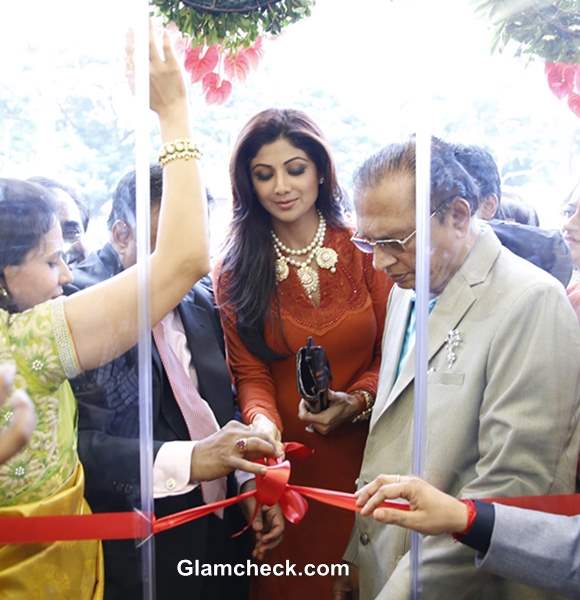 Shilpa Shetty at  8th Ranka Jewellers Store in Pune
Shilpa said that the one of the reasons she decided to inaugurate this store was because she too followed numerology a bit and that 8 was indeed her lucky number.
She was in a great mood as she cut the ribbon and interacted with the press, despite the fact that one of the owners of the store addressed her as Vidya. She cheerfully looked over the faux pas, pretending to hit the owner with her mike and saying that she forgave him for the mistake as Vidya was a friend.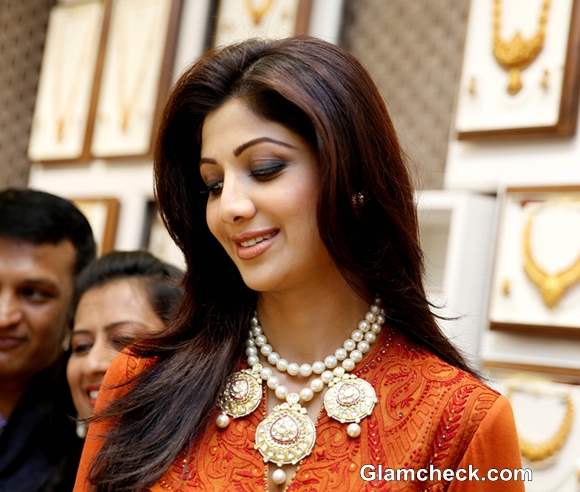 Shilpa Shetty Inaugurates 8th Ranka Jewellers Store Pune
The owners were asked if they would like to sign on Shilpa as their brand ambassador and they diplomatically side-tracked the question saying that they had Vidya for the next two years. Shilpa good-naturedly jumped in saying that she'd be happy to be the brand ambassador and hoped that Vidya would be out of the country more often so that she could do another inauguration.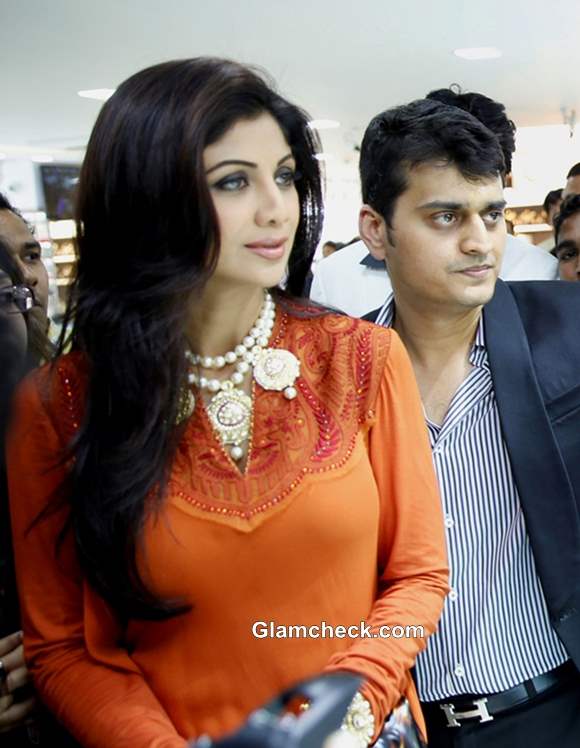 Shilpa Shetty 2013 pictures at 8th Ranka Jewellers Store in Pune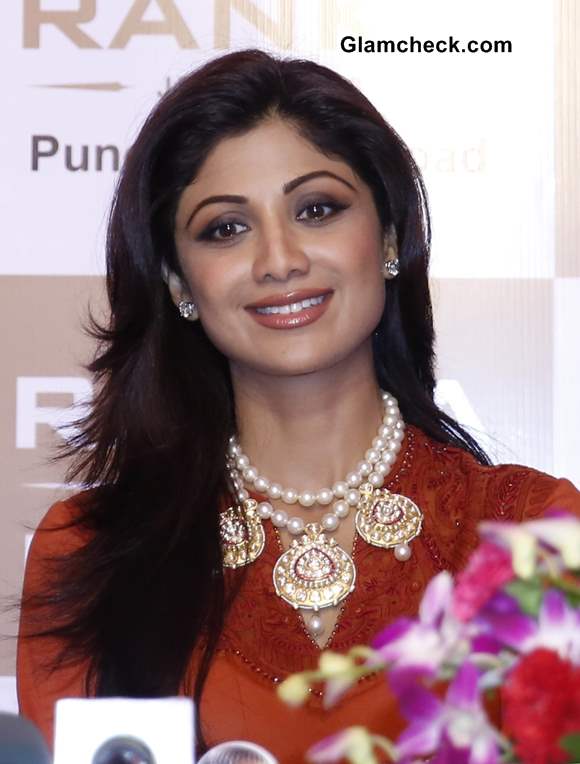 Shilpa Shetty traditional look 2013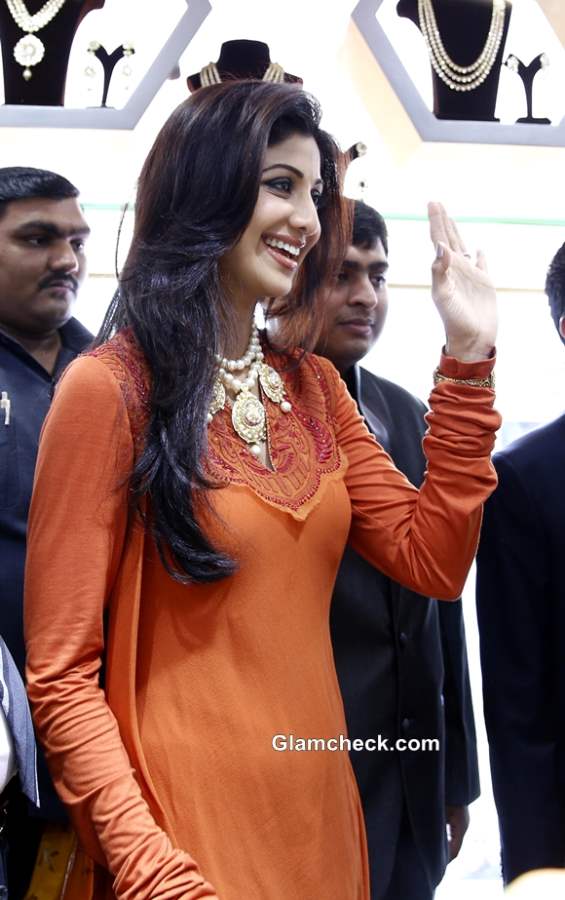 Shilpa Shetty Traditional look at 8th Ranka Jewellers Store in Pune
Solaris Images