Pants, leggings and other bottoms with floral prints are not out of fashion quite yet as proven by Bollywood actor Shraddha Kapoor as she launched the international fashion brand Forever 21's store at a mall in Mumbai, India on October 12, 2013.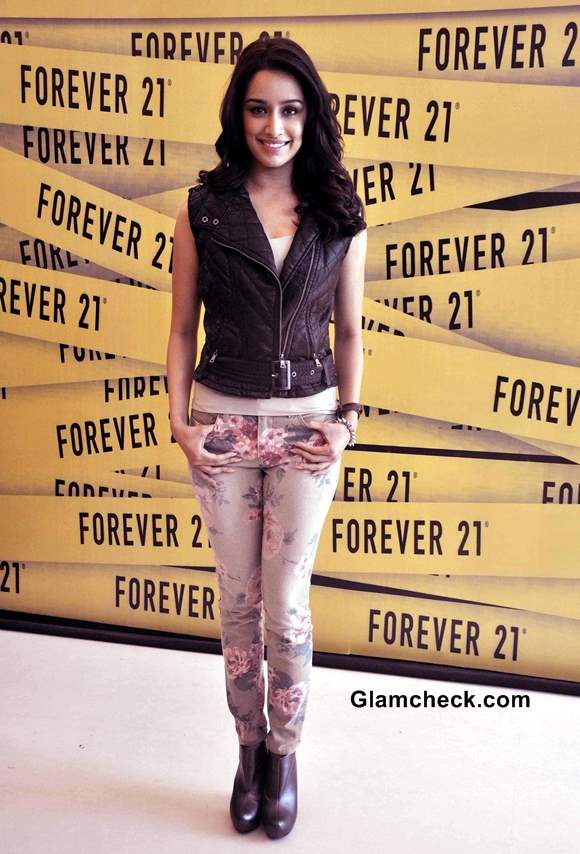 Shraddha Kapoor Sports Floral Pants at Forever 21 Store Launch
Shraddha looked very fashionable and with-it in a pair of floral print pants. She teamed the pants with a sleeveless black jacket over a low-cut grey tank top and rounded off the outfit with brown ankle boots and a couple of bracelets.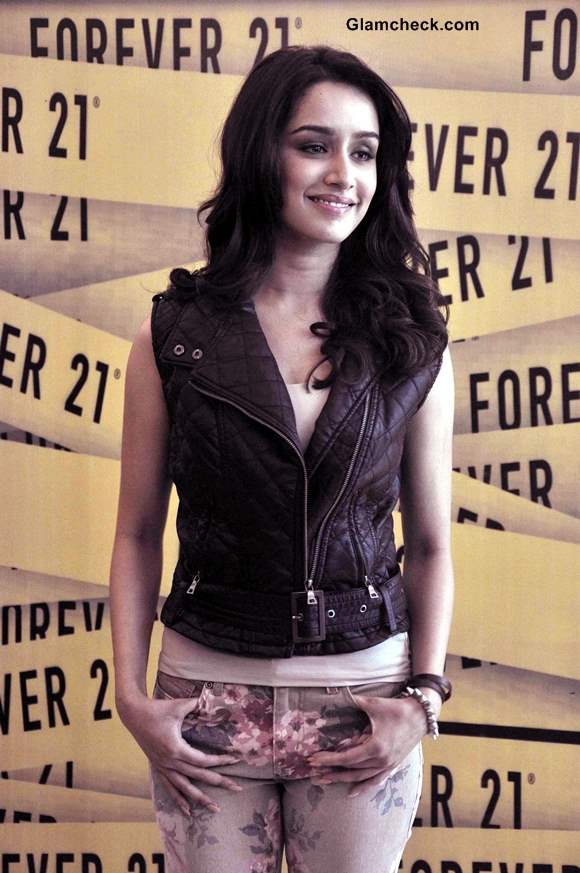 Shraddha Kapoor at Forever 21 Store Launch
Normally, the feminine print of the bottoms give a look a soft vibe. But the way that Shraddha styled the pants made for an edgy, modern and chic ensemble.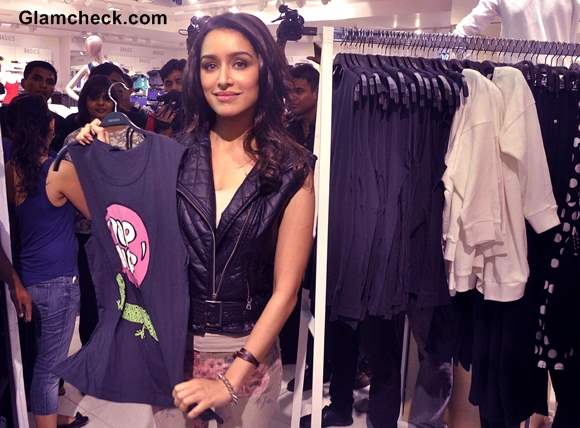 Shraddha Kapoor in Floral Pants at Forever 21 Store Launch Pictures
The Aashiqui 2 star completed her look with natural makeup and well-set curls at the ends of her shoulder-length hair.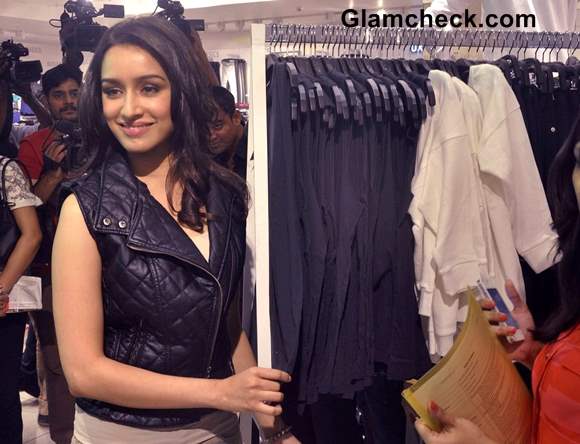 Shraddha Kapoor Pictures at Forever 21 Store Launch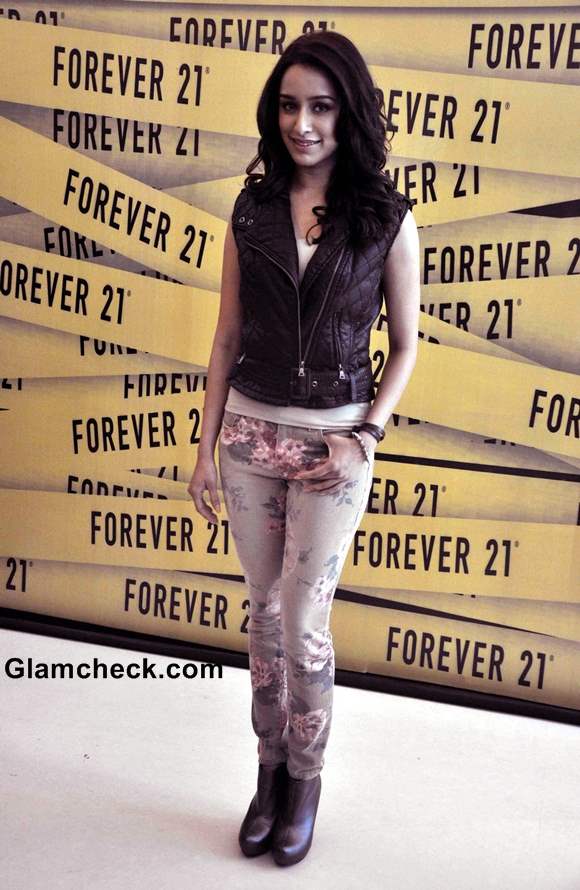 Shraddha Kapoor in Floral Pants at Forever 21 Store Launch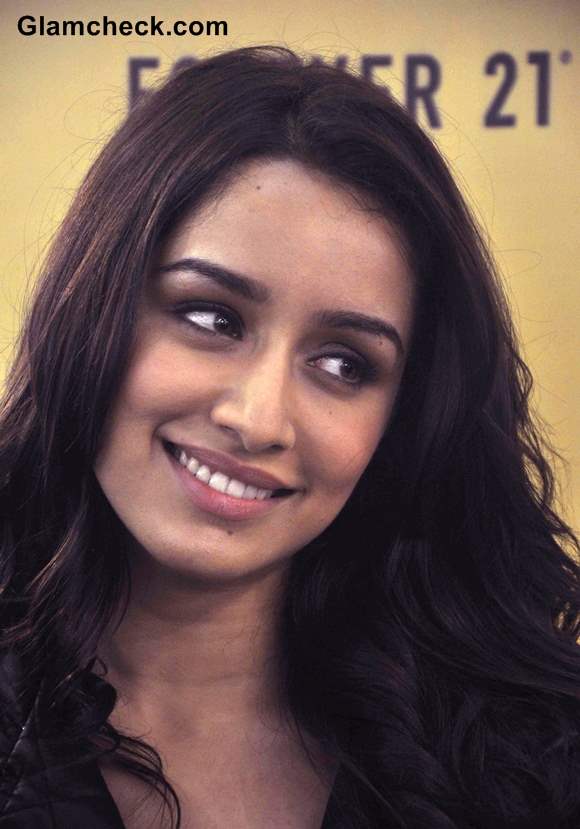 Shraddha Kapoor 2013 pictures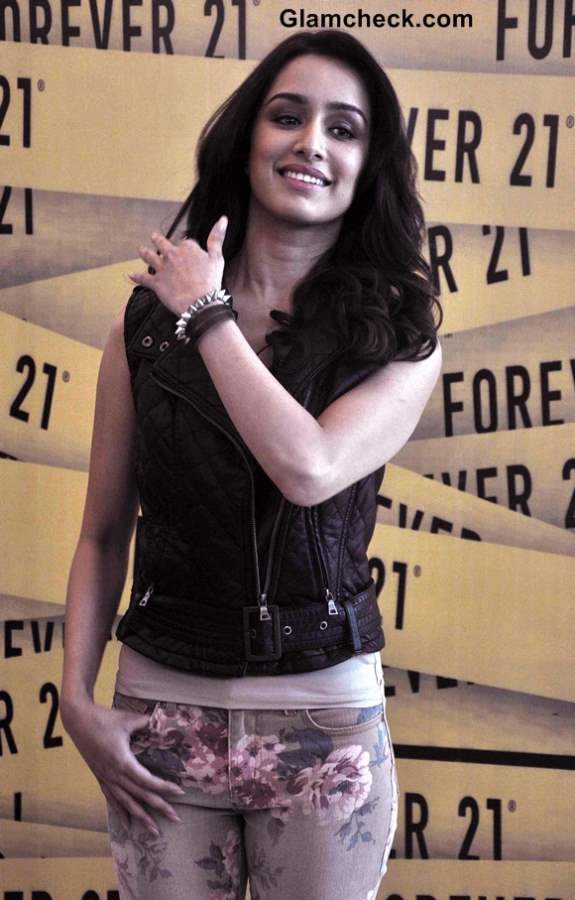 Shraddha Kapoor at Forever 21 Store Launch 2013 pictures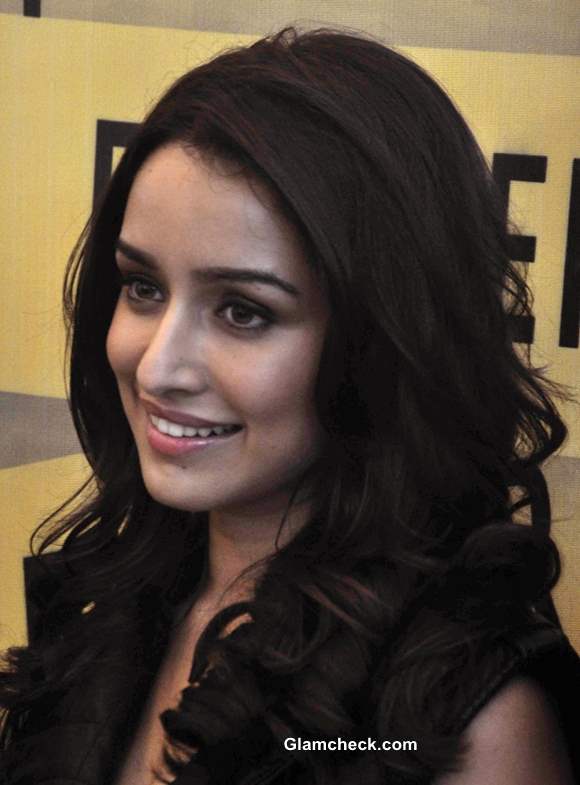 Shraddha Kapoor 2013 pictures at Forever 21 Store Launch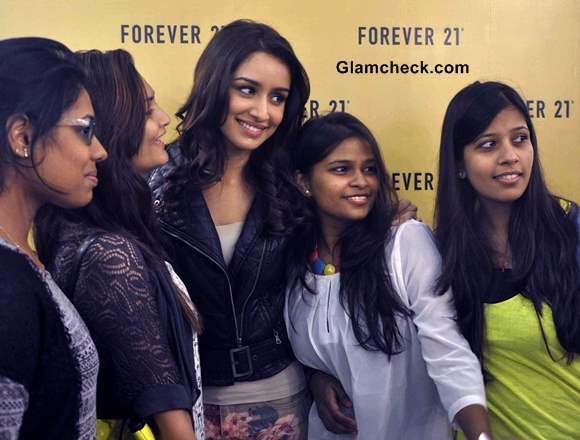 Shraddha Kapoor Forever 21 Store Launch
Solaris Images