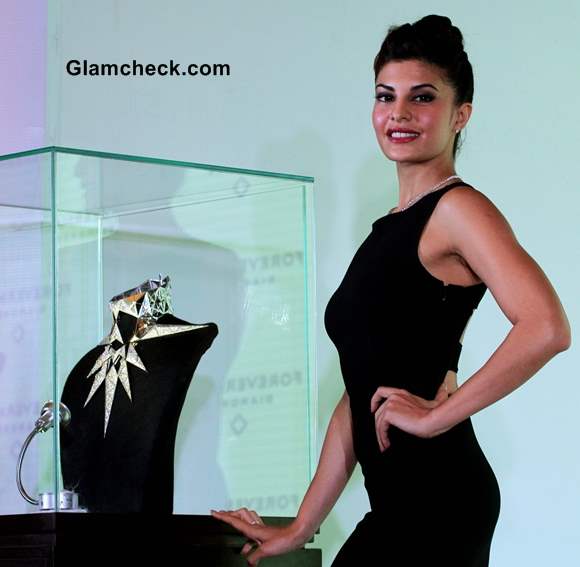 Bollywood actress Jacqueline Fernandez unveiled the latest diamond jewellery collection by Forevermark during a display of British fashion designer Gareth Pugh's first jewellery design in Mumbai, India on October 16, 2013.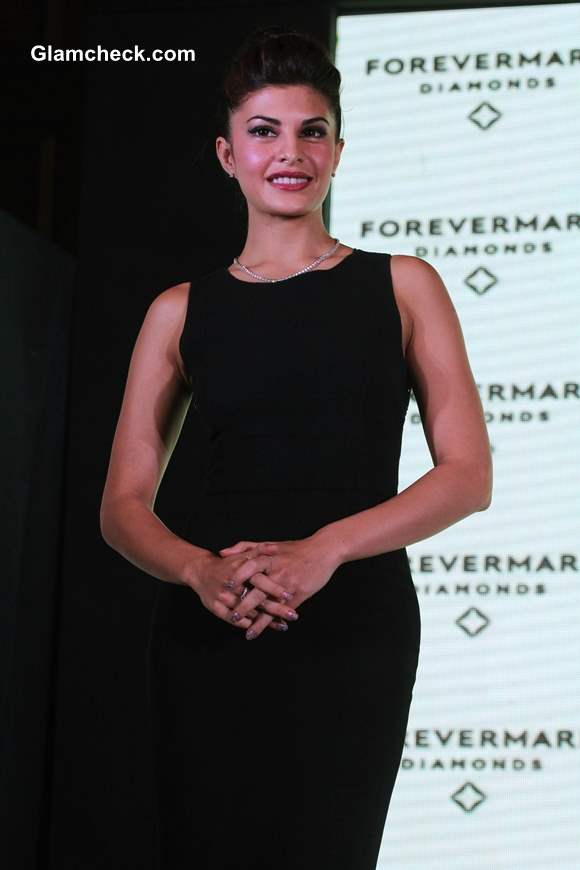 Jacqueline Fernandez Pulls An Audrey Hepburn at Forevermark Event
Jacqueline looked timeless but ravishing in a gorgeous black dress, the sleeveless and knee-length number hugging her body in all the right places. She looked poised and charming as she posed for the cameras, exuding a woman of the world vibe which is very rare.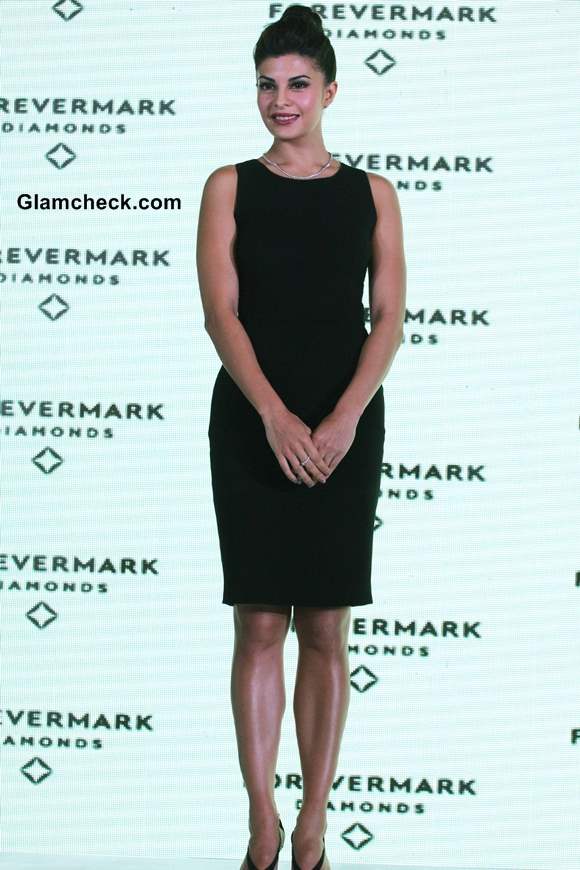 Jacqueline Fernandez in Black Sheath Dress at Forevermark Event
The outfit was accessorized with sexy strappy black heels and, what else, a dimaond necklace, diamond stud earrings and a slim diamond ring. The bling was simply blissful.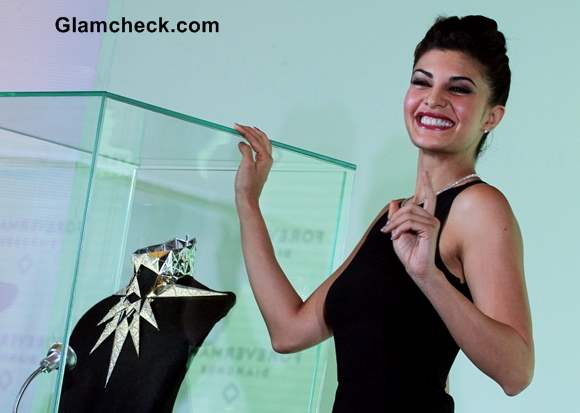 Jacqueline Fernandez in Black Sheath Dress at Forevermark Jewelry event
The look overall was sleek and choc-full of style, reminding us of the elegance and grace of Hollywood actress Audrey Hepburn in her classic Breakfast at Tiffany's. Indeed, that may very well have been Jacqueline's intention.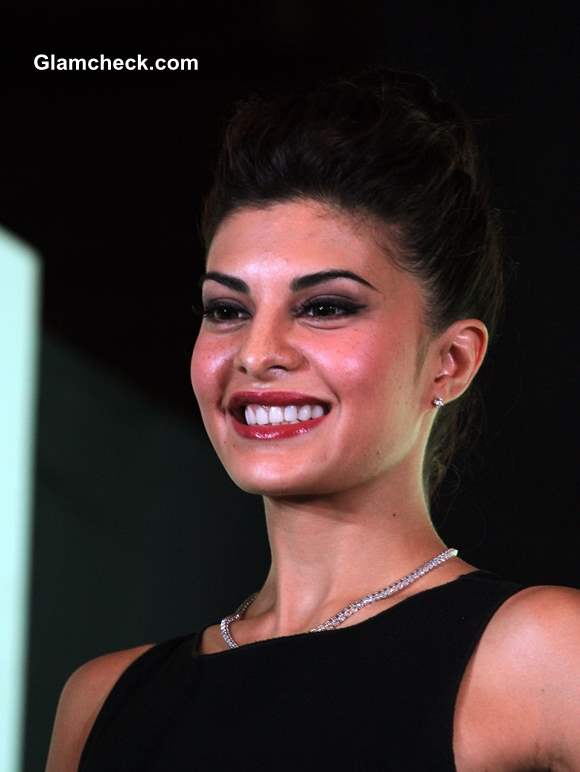 Jacqueline Fernandez 2013 pictures
Red hot lips, subtly smoky eyes with defining mascara, and a sexy high bun completed her look.
As she interacted with the press, she expressed her love for diamonds, saying that they were so beautiful, so classic and so fundamentally timeless that they could single-handedly glamourise any look. We hear you, girl!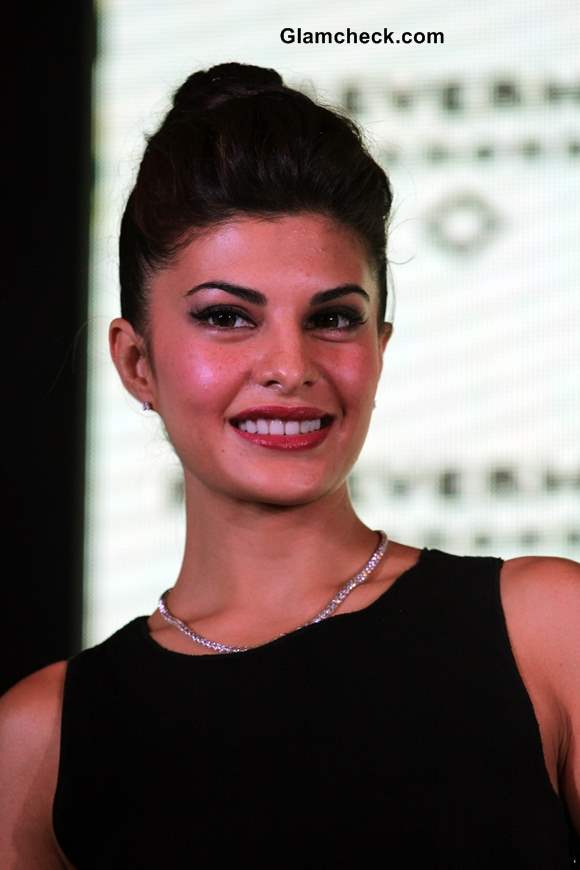 Jacqueline Fernandez Bun Hairstyle
When asked whether she liked being gifted diamonds or whether she preferred to buy them for herself, she said the former without skipping a beat. She then laughed and said that although she did not mind buying diamonds as an investment, she preferred receiving them as gifts because then they became sentimental, something she values more. She related that the first diamonds she had ever been gifted were from her father and those would be the ones she cherished the most.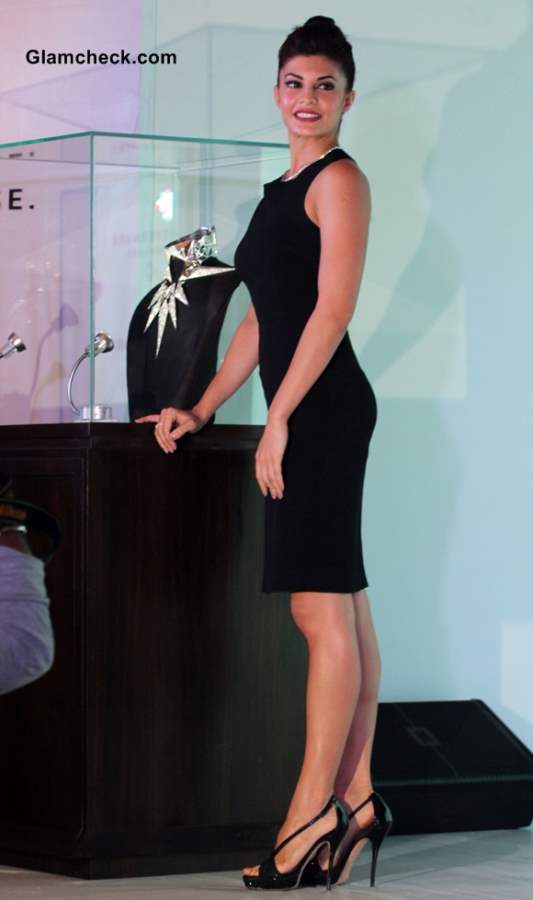 Jacqueline Fernandez in Black Sheath Dress at Forevermark Jewelry Display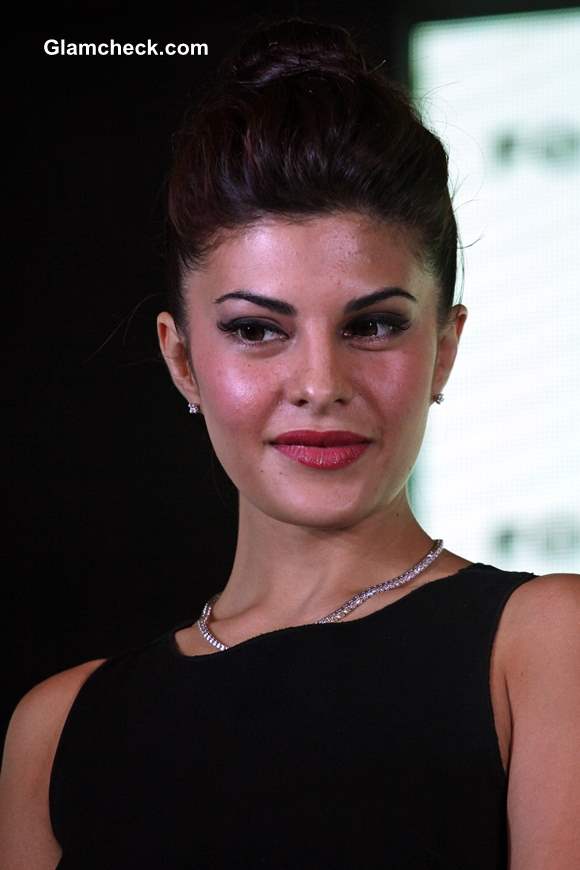 Jacqueline Fernandez makeup haristyle 2013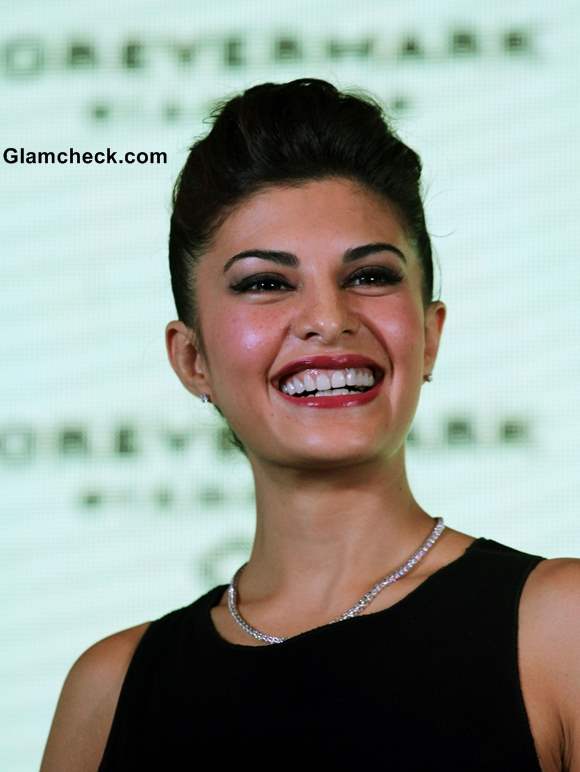 Jacqueline Fernandez smile
Solaris Images