Bollywood actor Sridevi paid tribute to her South Indian roots as she attended the first Yash Chopra Memorial Award ceremony which saw legendary singer Lata Mangeshkar being presented the accolade by the Union Minister for Information & Broadcasting, Manish Tewari, in Mumbai, India on October 19, 2013.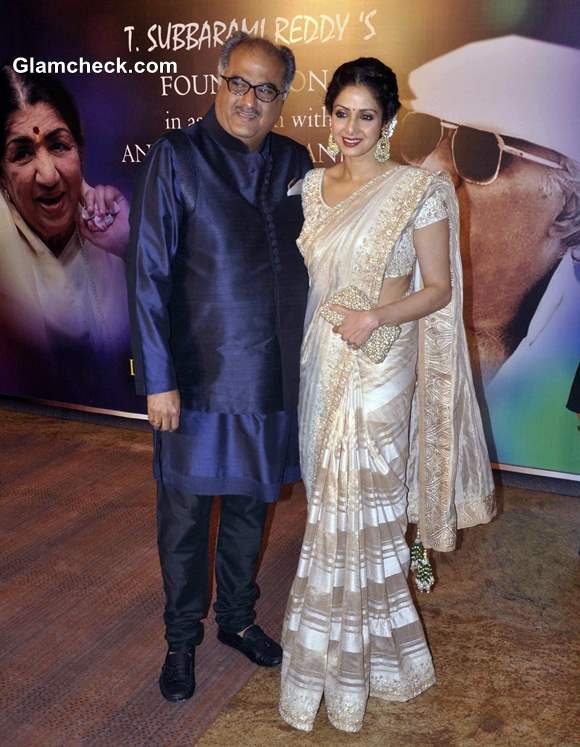 Sridevi and Boney Kapoor at 2013 Yash Chopra Memorial Awards
A Sari to Die For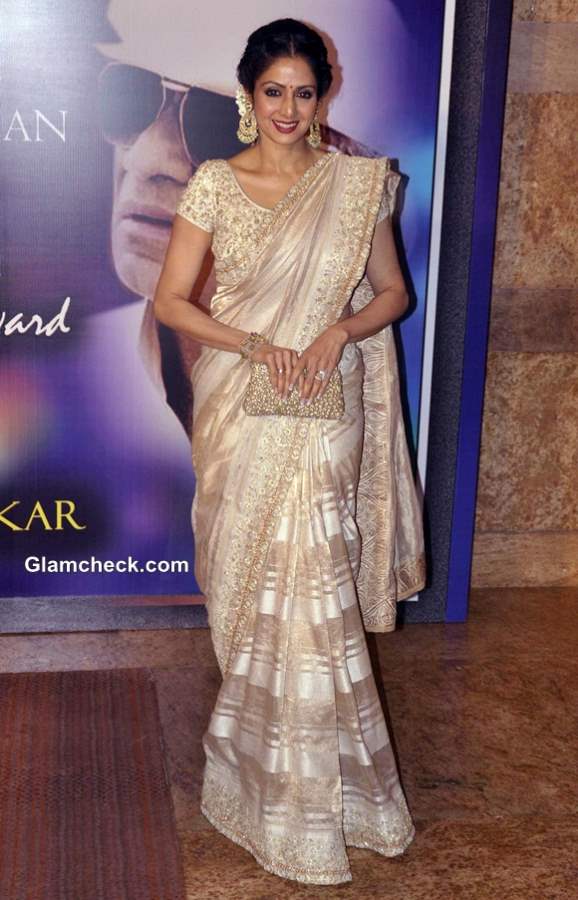 Sridevi in Mahe Ayyappan Sari at 2013 Yash Chopra Memorial Awards
Sridevi looked amazing in a cream and gold sari by Mahe Ayyappan. The nine yards featured delicate gold embroidery on the border, and the pattern was repeated on the whole of her short-sleeve blouse.
The quintessential traditional attire is perfect for Sri since it accentuates her figure and also makes her look much younger than her fifty years.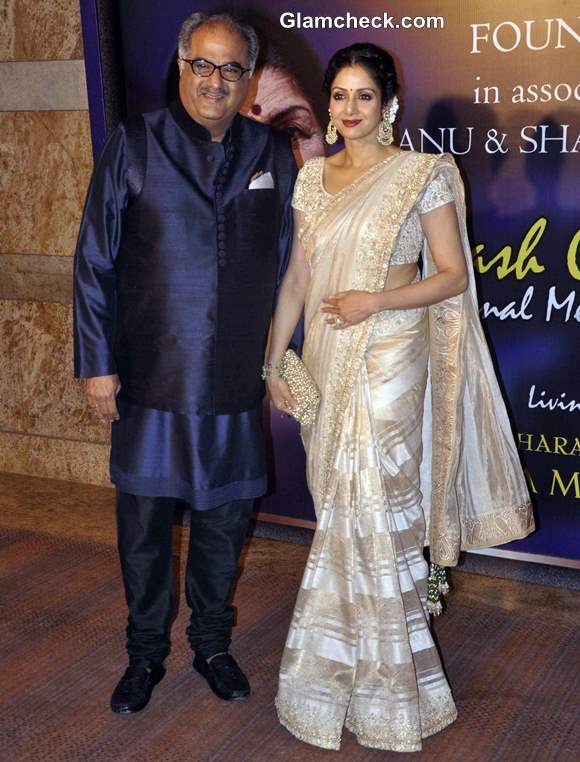 Sridevi in Sari at 2013 Yash Chopra Memorial Awards
She accessorized the outfit with heavy gold dangle earrings, a diamond ring in the shape of a snake winding around her finger, a gold bracelet, and a sparkly gold clutch which was just as lovely as the sari.
All Out Desi Hair and Makeup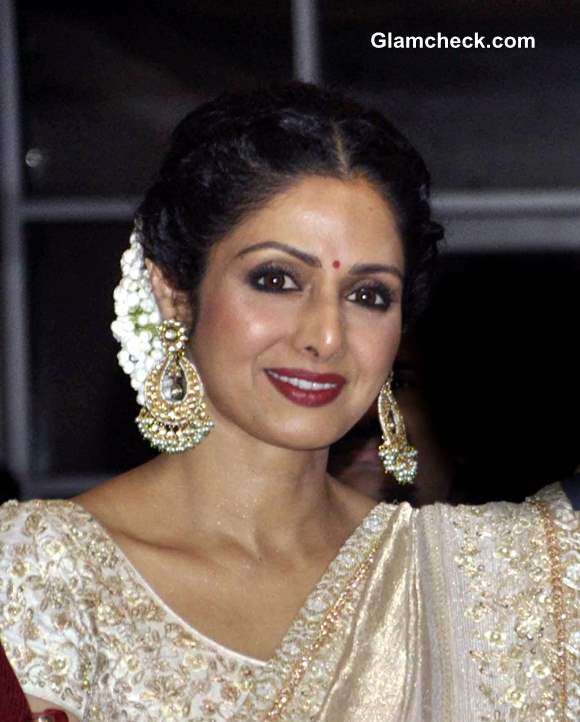 Sridevi Gajra Hairstyle at 2013 Yash Chopra Memorial Awards
There was only one way that the English Vinglish star could do full justice to this look and be age appropriate at the same time – by going fully desi, and no looking back. And, of course, we all know how amazing she looks when she goes traditional.
Red lips were a given, considering her penchant for bold accents in her ensembles. She added to the drama with heavily kohled eyes. She also gave her traditional low bun an authentic touch by adorning it with mogra flowers.
We wouldn't change a thing! 
Solaris Images