Bollywood actress Mugdha Godse was a stunner as she attended a website launch in Mumbai, India on October 22, 2013.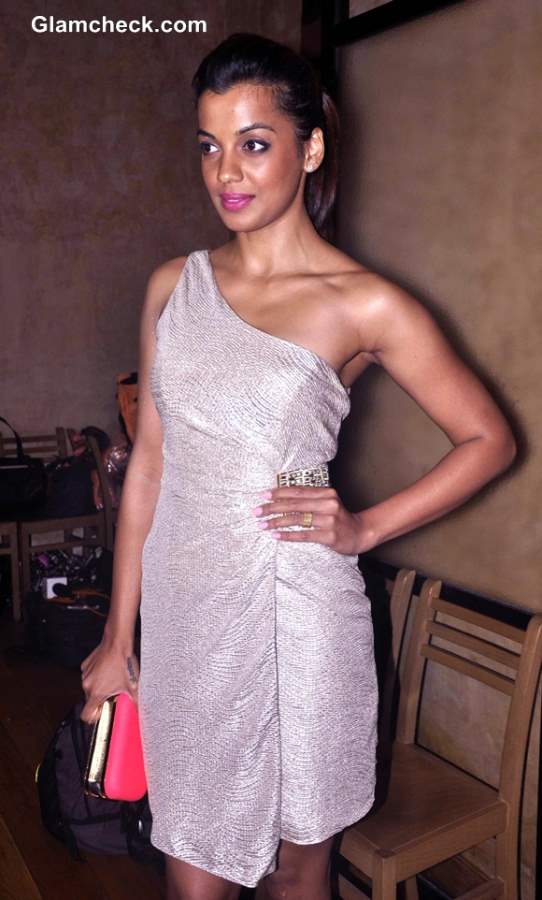 Mugdha Godse Blazes a Trail in One-Shoulder Dress
The Fashion star sported a glamorous knee-length silver dress which did amazing things for her skin tone and her figure. Featuring just one strap and a very sexy sequinned texture, it also had an embellished clasp on the side of the waist which seemingly held together the draped detailing of the skirt.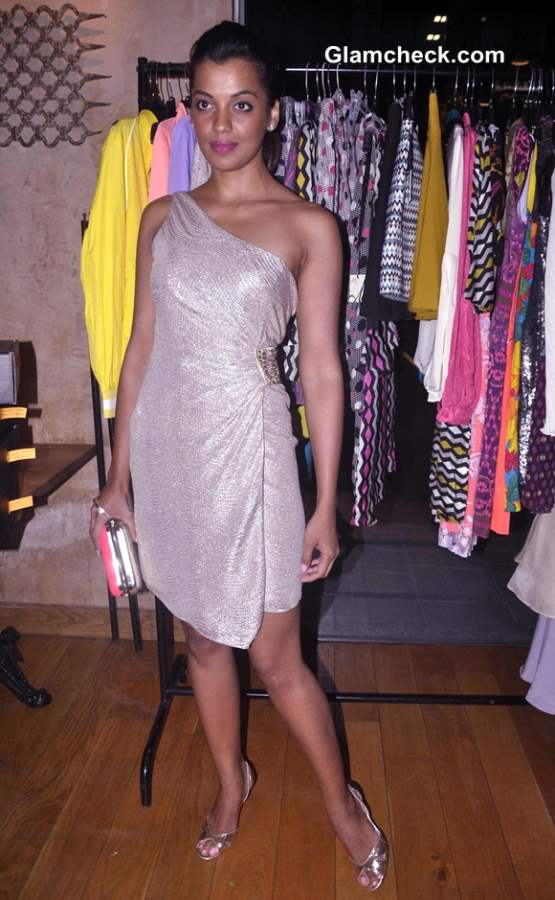 Mugdha Godse in One-Shoulder Dress
Don't miss her gorgeous accessories comprising of silver peep-toes, a coral and gold box clutch and stud earrings. Her hair was styled back into a smooth ponytail, paving the way for her pink lipstick and barely-there pink eye shadow.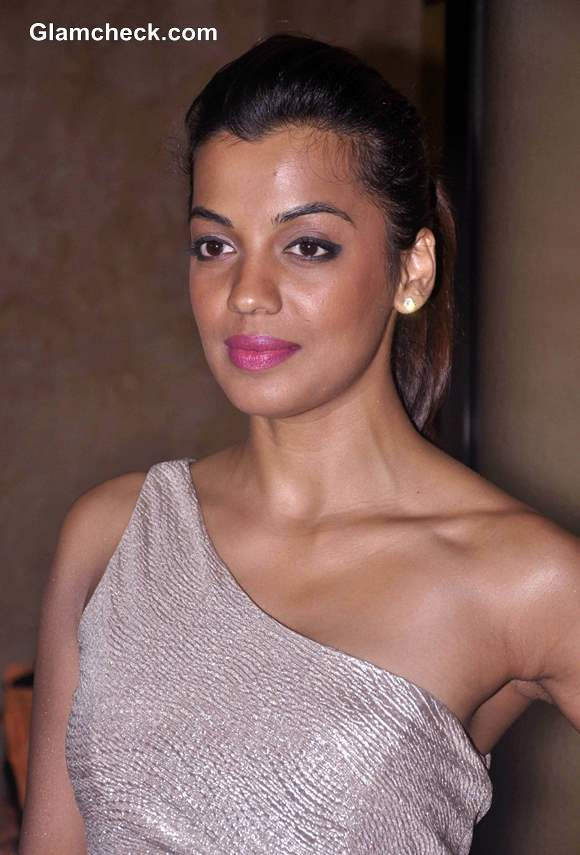 Mugdha Godse 2013 pics
The look really rocks, setting her apart as one of the trend-setters of the evening, no mean feat when she was surrounded by other women of elan.
Also at the event were fashion designers Neeta Lulla and Nishka Lulla.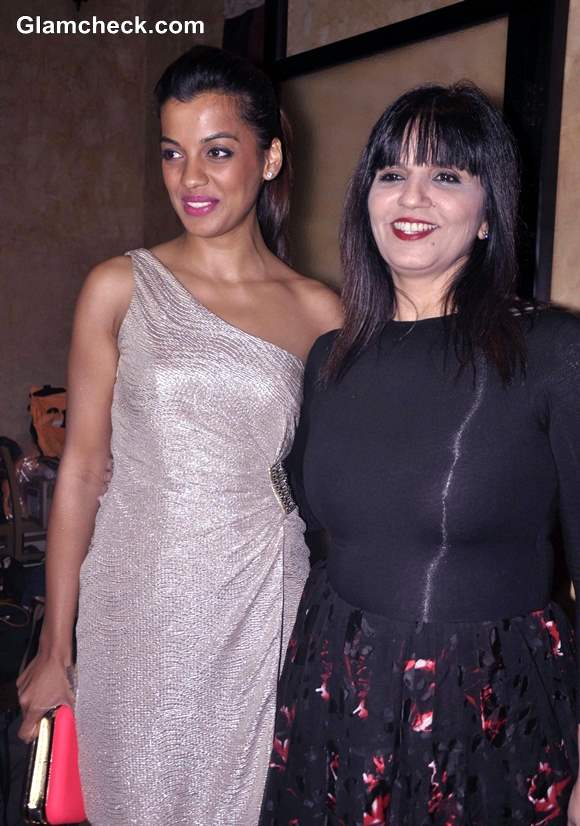 Mugdha Godse and Fashion designer Neeta Lulla
Neeta went with an all black ensemble that appeared to be a skirt and blouse but could easily have been just one piece. The top was full sleeved and plain black with a high crew neckline. White, jagged detailing that mimicked a blurry lightning rod ran vertically down the top, making a nice break in the monotony.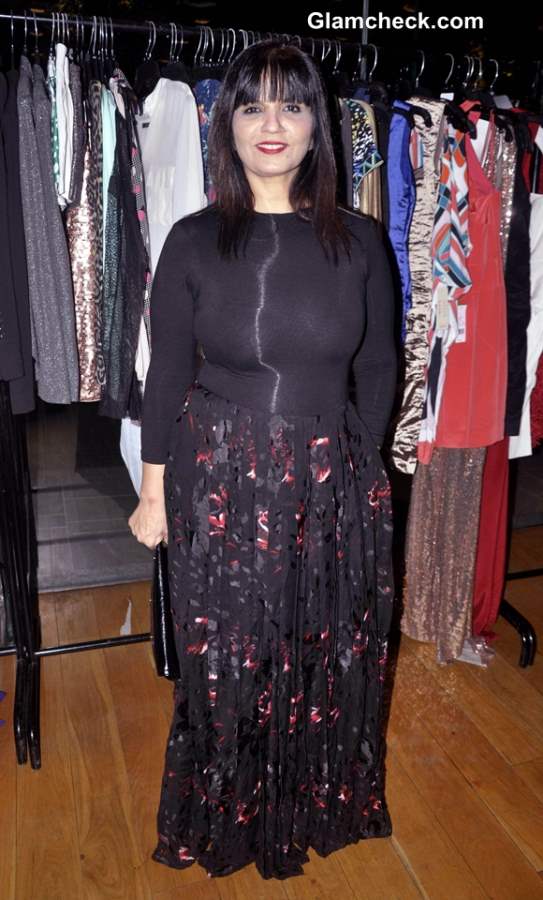 Neeta Lulla
But there would have been no problem even if that detail wasn't around as her floral patterned skirt was more than enough. Boasting slight pleats and sweeping the floor, the effusive bottoms had a dreamy feel to them and made the usually feminine Neeta even more so.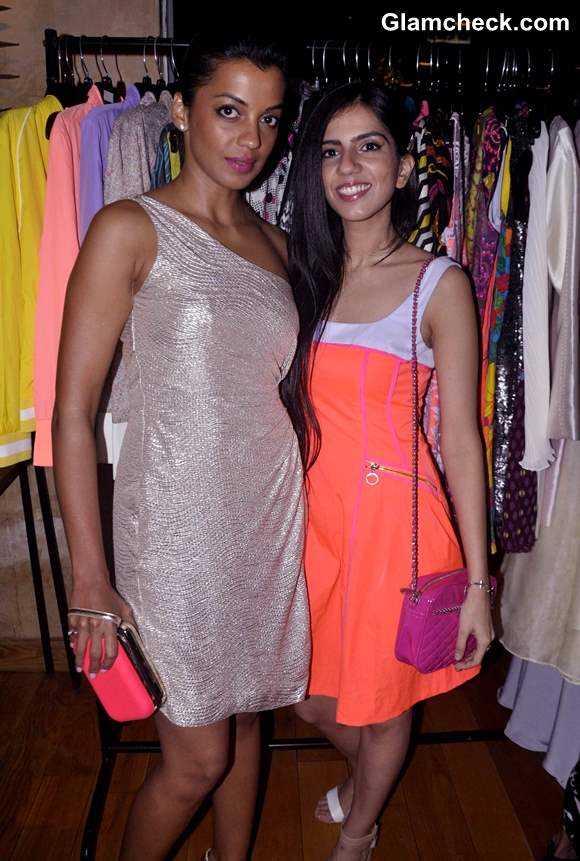 Mugdha Godse and Fashion designer Nishka Lulla
As for Nishka, she was riding the neon bandwagon in a knee-length neon orange and white dress with neon pink piping. That's a lot of neon for one outfit but it wasn't gaudy at all. She rounded off her look with a pink clutch and dual tone ankle strap heels. 
Solaris Images