Bollywood actor Mandira Bedi is trying her hand at fashion design. Known for her cricket commentaries, noodle straps and cropped hairdo, she has always been a natty dresser and is now channeling that energy into a new store which was launched in Mumbai, India on October 26, 2013 where she also showed off her new line of saris. Director hubby Raj Kaushal was on hand to show his support.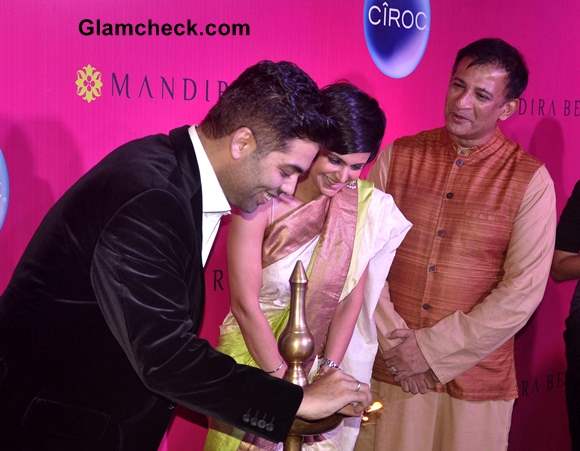 Mandira Bedi Launches Her Signature Store in Mumbai
Film-maker Karan Johar cut the ribbon and inaugurated the new store. A handful of celebs, her close friends from the film industry, were also in attendance not just to support Mandira but also to get a first peek at her sari collection.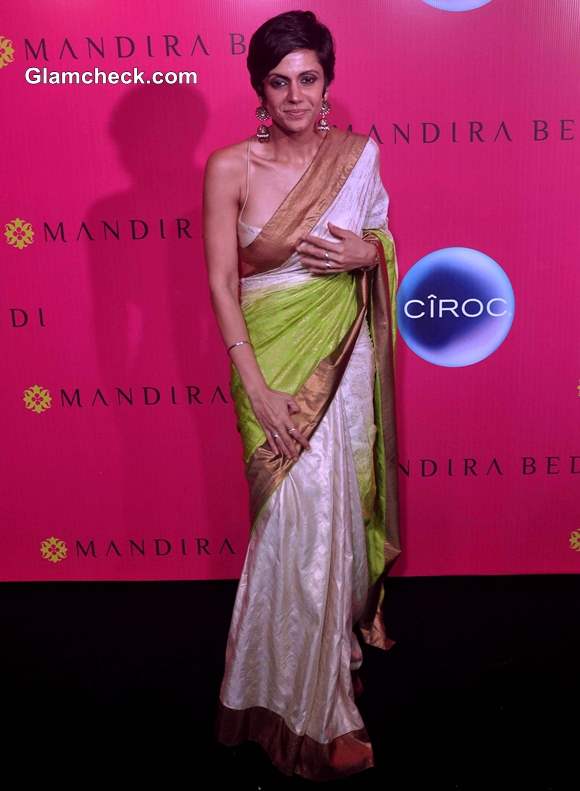 Mandira Bedi at her Signature Store Launch in Mumbai
The guest list was nothing to scoff at. It was long, rich and impressive, comprising of the who's who of film, fashion and television. Actor Anil Kapoor, her co-star on their TV show 24, was there as was Sapna Pabbi who plays his daughter.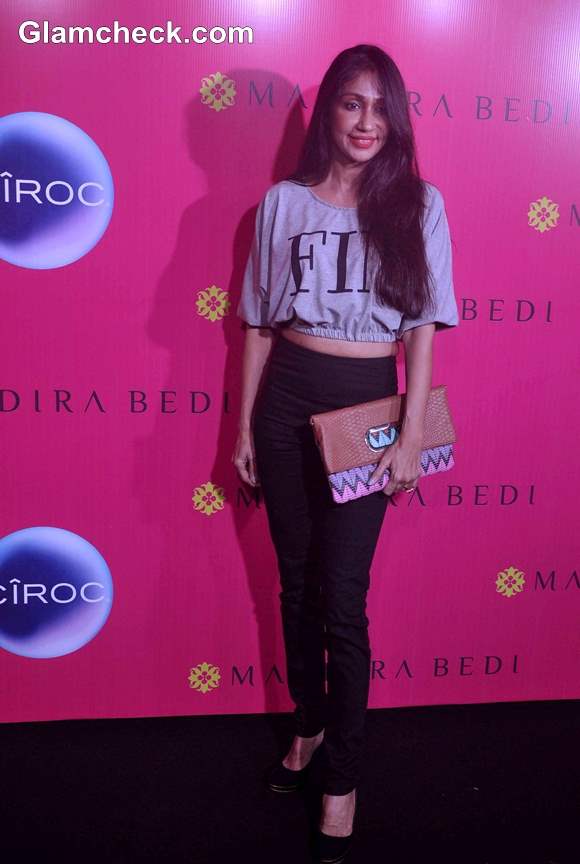 Ashutosh Gowariker's wife Sunita Gowarikar at Mandira Bedi Signature Store Launch
Sunita Gowariker attended sans her husband while Suchitra Pillai brought hers along. Other ladies who came to rock the event included Madhoo, Sophie Choudhry, Maria Goretti, Neha Dhupia, Mini Mathur, Shibani Dandekar, Mansi Joshi, jewellery designer Neelam Kothari, designer Masaba Gupta and model Pia Trivedi.
Also seen were actor Arbaaz Khan, Ashish Chaudhary with his wife Samita Bangargi, and R. Madhavan with his wife Sarita.
Many of them bought something from the store, posing later with their goodies on the red carpet later.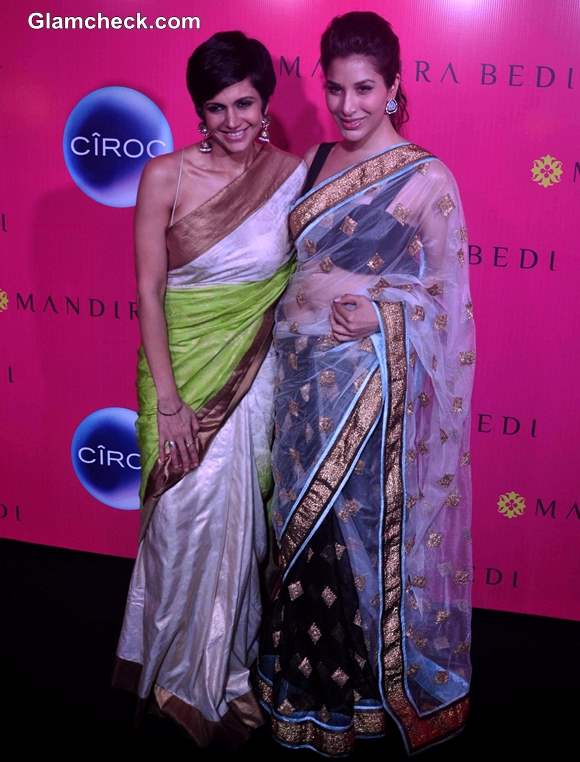 Mandira Bedi with Sophie Chaudhary at her Signature Store Launch
It's no suprise that Mandira branched out into designing saris. She generally rocks a traditional number and they are always contemporary, colorful and chic. The store is now open to the public after the exclusive invite-only launch on Saturday evening. Exhausted but happy with the success of the opening, she asked fans to come down to the store and check out her new line. The saris are priced from Rs. 12,000 to Rs. 18,000 with a handful going over the 20,000 mark.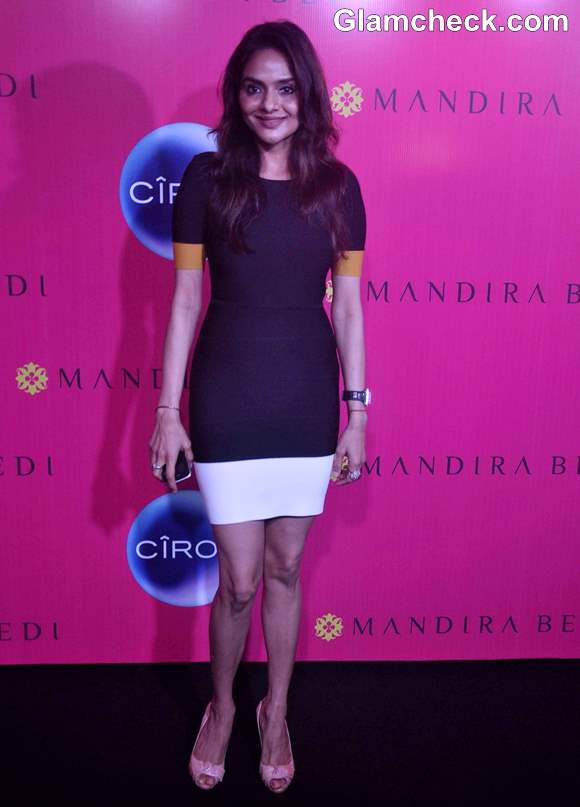 Madhoo at Mandira Bedi Signature Store Launch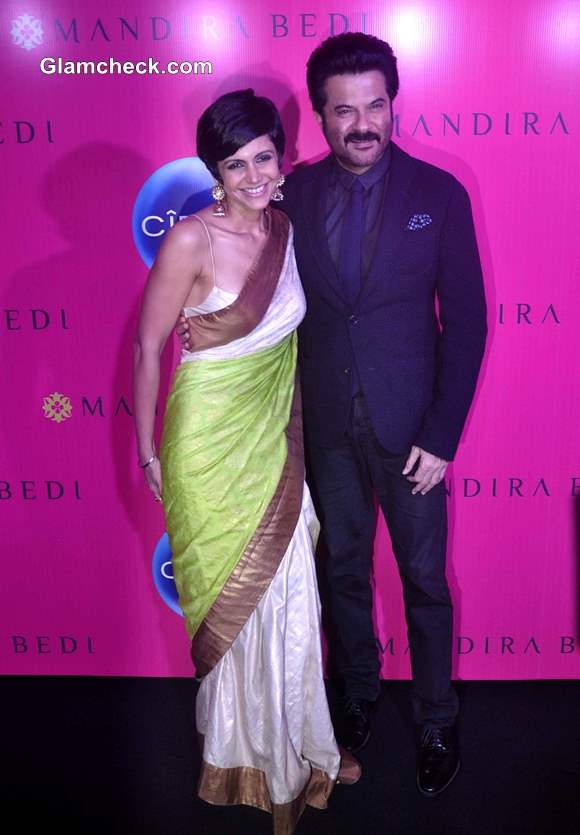 Mandira Bedi with Anil Kapoor at her Signature Store Launch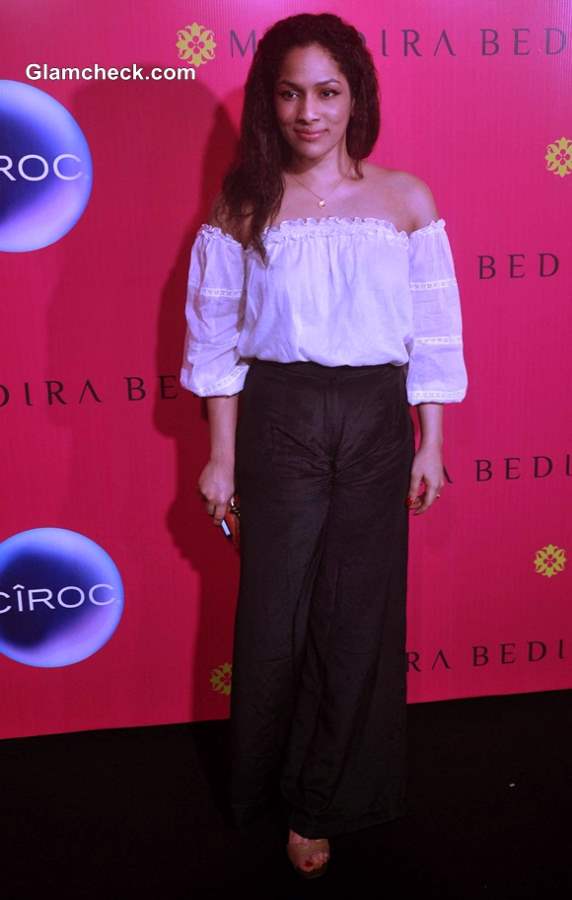 Masaba Gupta at Mandira Bedi Signature Store Launch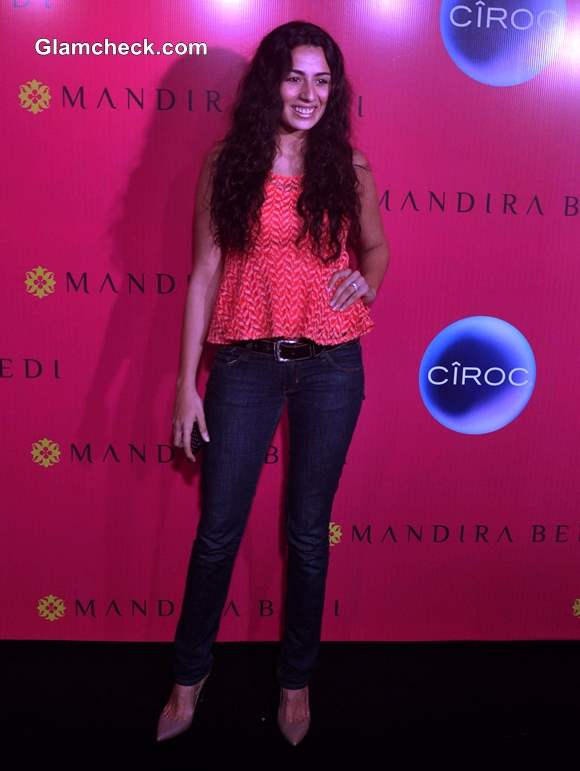 Model Pia Trivedi at Mandira Bedi Signature Store Launch
Solaris Images