Bollywood actress and singer Priyanka Chopra is on cloud nine as her international single Exotic with popular American rapper Pitbull has succeeded beyond her wildest dreams. She celebrated its phenomenal success at an event sponsored by denim brand Jealous 21 in Mumbai, India on October 25, 2013, maintaining her fashionista status all the way.
Priyanka Chopra Rocks White Hot Pants at Exotic Celebration
Priyanka wore a long blue and white shirt over tiny white hot pants which were far shorter than the former and disappeared underneath it. She added a beige belt over the shirt, which afforded a structured feel to the ensemble.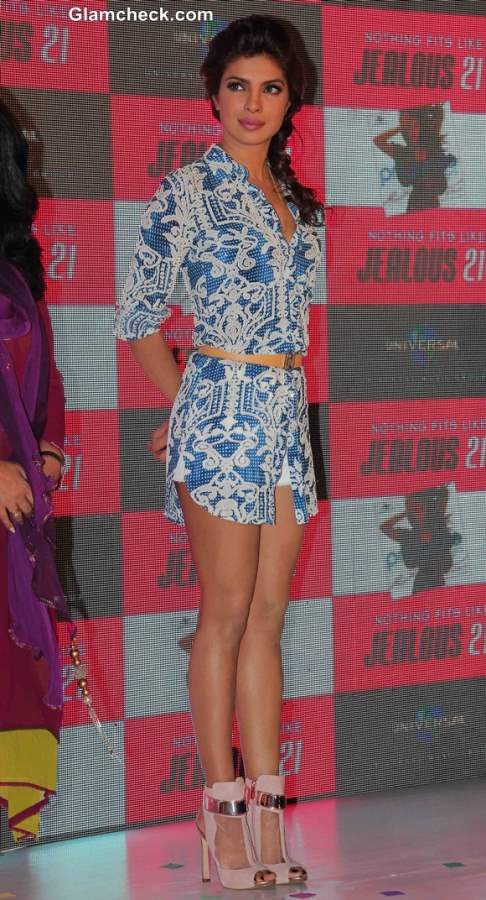 Priyanka Chopra in White Hot Pants and Shirt at Exotic Celebration
The outfit was accessorized with cutout nude peep-toe booties that had a rockstar vibe, a gold necklace and a cocktail ring. She completed the look with a side swept braid and pink lips.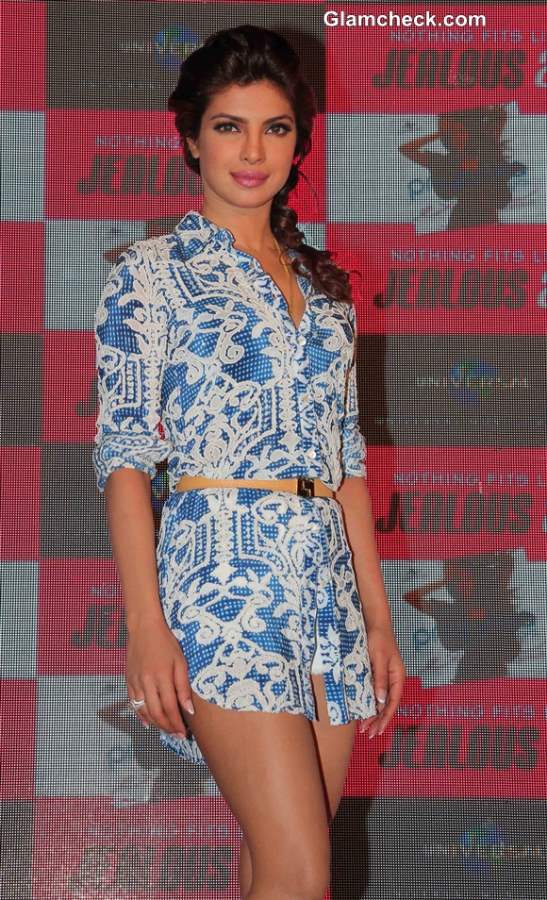 Priyanka Chopra in White Hot Pants at Exotic Celebration
The former Miss World made her foray into the musical world with her debut album In My City earlier this year. The song Exotic from the album has done exceptionally well and has also been selected as the official theme song of the Guinness International Champion Cup 2013.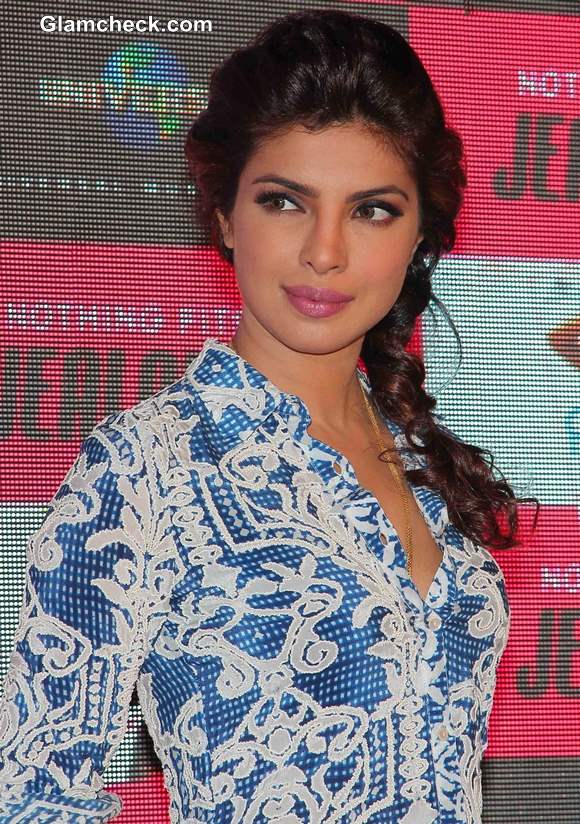 Priyanka Chopra celebrates Exotic success
Since its release in July, the song has been viewed more than 16 million times on video sharing site YouTube and has held the number one spot on India's iTunes chart.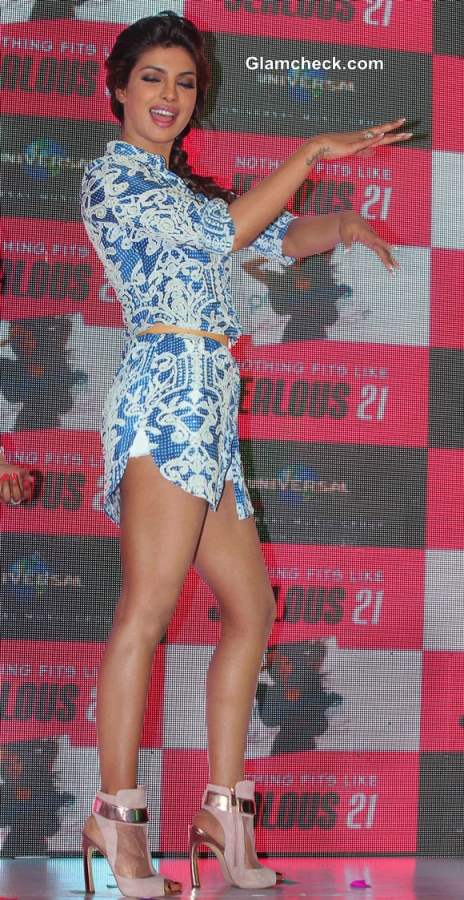 Priyanka Chopra at Exotic Success Party
At the success event, Priyanka danced as her song played in the background and then she popped a bottle of bubbly to toast her success. Also at the event were CEO of Indus League (the people behind Jealous 21) Rachna Aggarwal and Vice President of Marketing of Universal Music, Sunil D'Sa.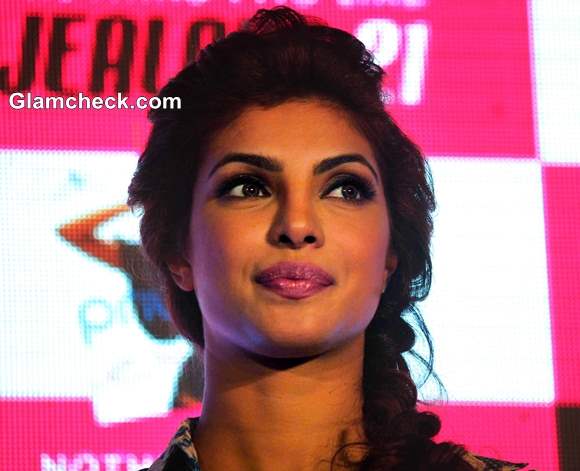 Priyanka Chopra latest pictures
The event was also a chance for the winners of a Jealous 21 caption contest to meet Priyanka and dance to her tunes.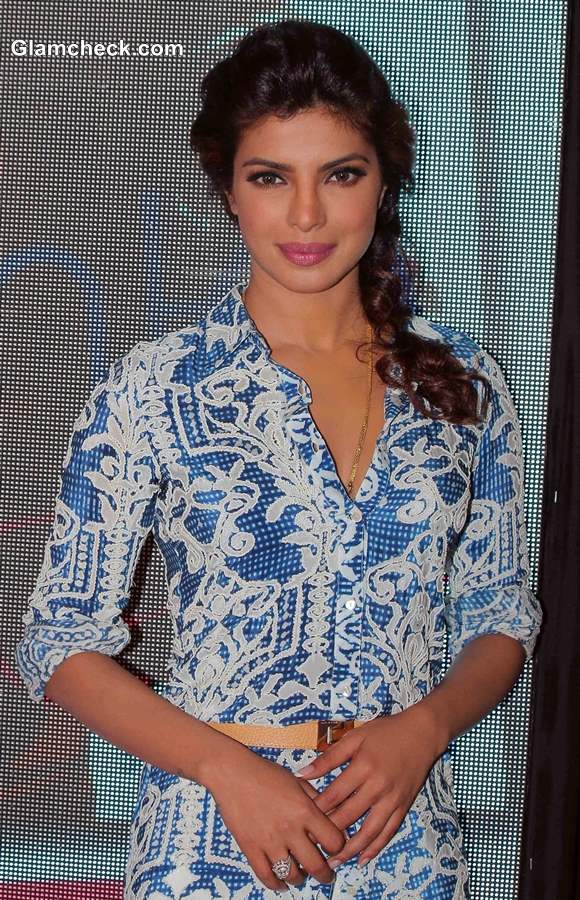 Priyanka Chopra 2013 latest pictures
Priyanka revealed that her third single from the album had been recorded and was in production, set for realease in December 2013. Asked whether she would collaborate with anyone on the third song, she said that for now it was just a solo but if they felt the need for another voice on the number they would not hesitate to bring in an artist.
Solaris Images