Bollywood actor Shilpa Shetty was spotted taking a walk on Juhu Beach in Mumbai, India on October 29, 2013.
Shilpa Shetty Takes a Stroll on Juhu Beach
She was, of course, dressed down for the occasion. She wore navy track pants which had been rolled up to above the knees and a loose fitting pink tee with sleeves till the elbows. There was a bit of glamour to the look too with a pair of silver flip flops and diamond stud earrings, not to mention her silver bracelet and wristwatch.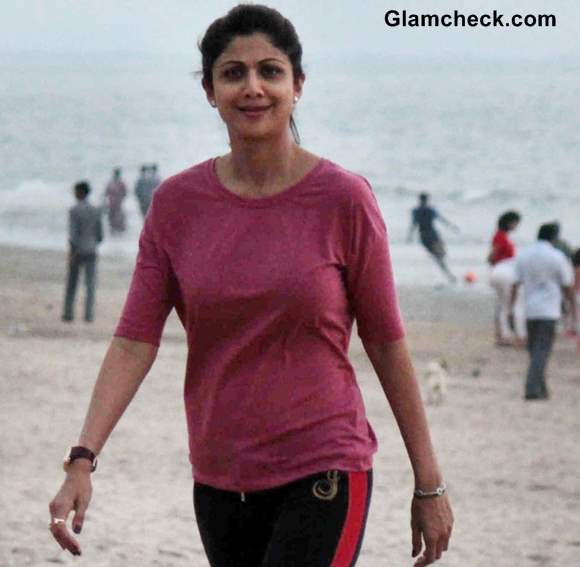 Shilpa Shetty at Juhu Beach
With no makeup on and her hair swept back into a simple ponytail with a regular scrunchie, Shilpa looked relaxed and very at ease as she took in the wind and the sun.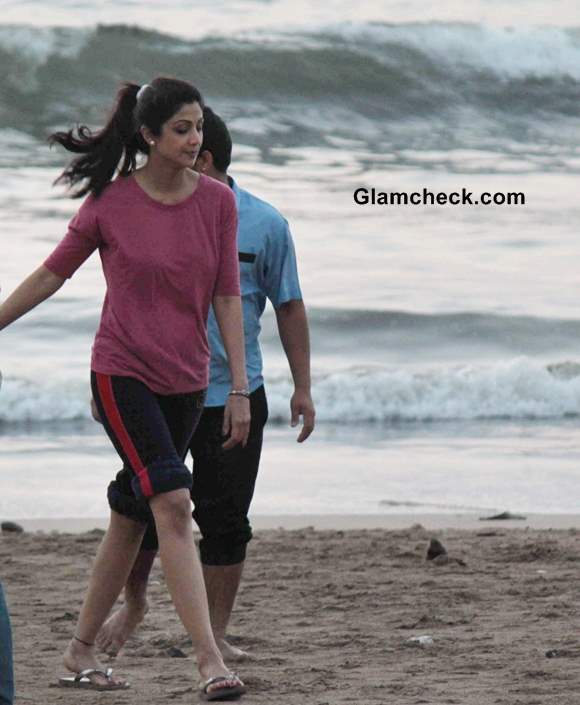 Celeb Spotting – Shilpa Shetty Takes a Stroll on Juhu Beach
She has been quite busy with back to back public appearances lately and she seemed to be on the beach that day just to take a break from all the work and take a breath. She definitely appeared to be in a very contemplative frame of mind, judging from her body language.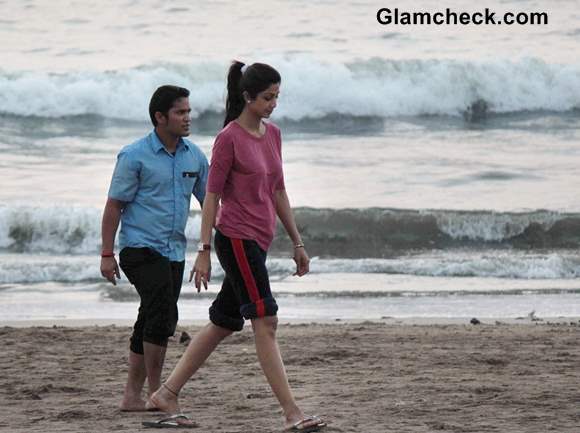 Shilpa Shetty at Juhu Beach pictures 2013
The yummy mummy was accompanied by her body guard but made no conversation. She kept to herself and kept her eyes on the ground, barely even interacting with the paparazzi who stalked her the whole time she was there.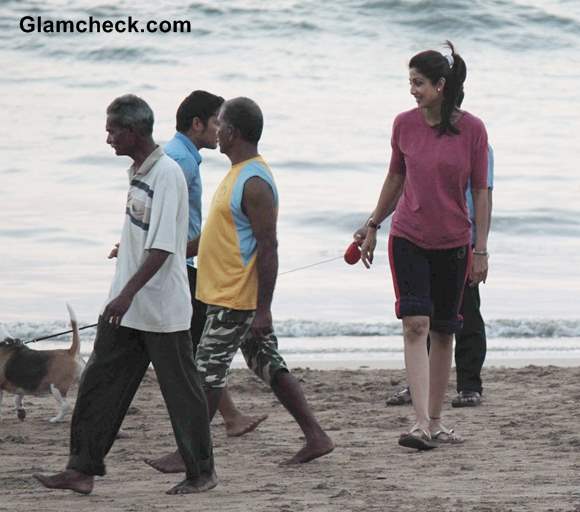 Shilpa Shetty Pictures at Juhu Beach
Shilpa was probably revving up for the new season of the dance reality show Nach Baliye which will begin airing on November 9, 2013 and her production debut "Dishkiyaaon" which will premiere on January 10, 2014.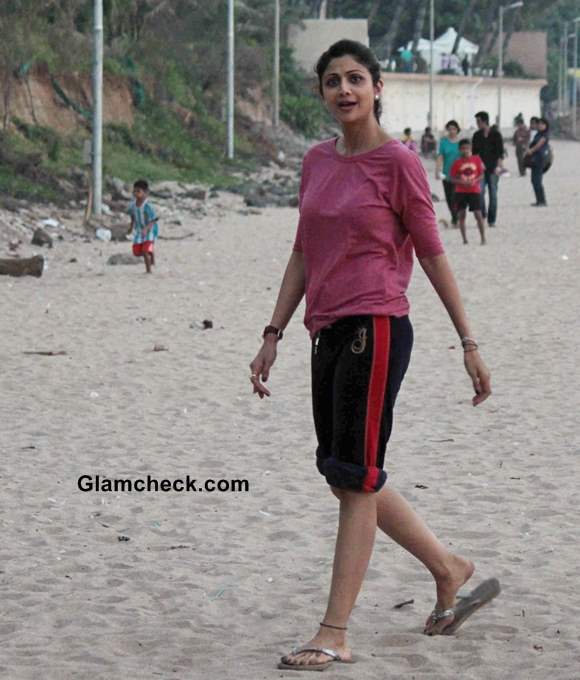 Shilpa Shetty seen at Juhu Beach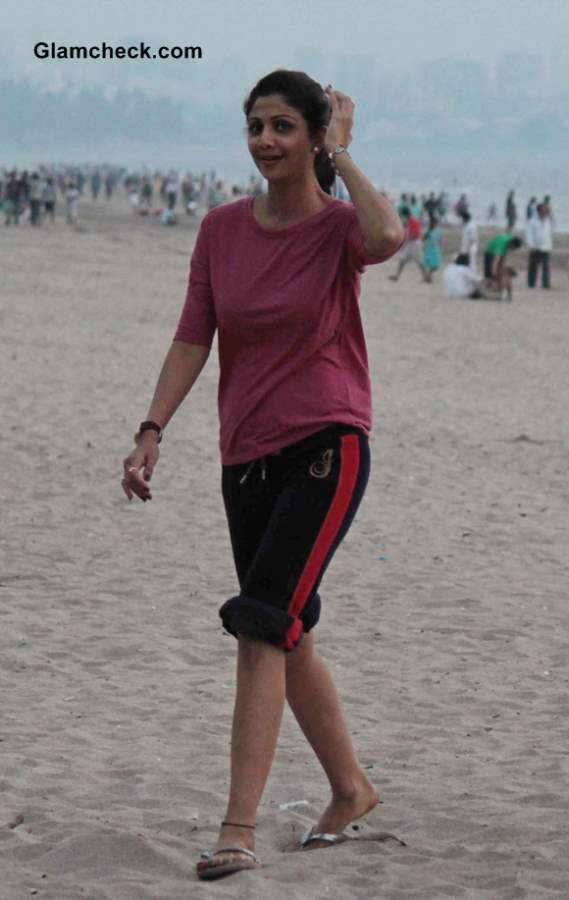 Shilpa Shetty at Juhu Beach pics 2013
The 38-year-old has taken a long sabbatical from acting and has not been seen on the silver screen since Apne in 2007 and only in special appearances thereafter. There had been some rumours that she would return to do a sequel to the popular romantic film Dhadhkan but she has confirmed that it is not true since her TV commitments and production ventures are a priority now. 
Solaris Images