Everyone has been looking forward to the third instalment of the Dhoom franchise, especially since the film's makers have been ultra secretive about details both during shooting and post production, taking stringent measures to ensure that nothing was leaked. Bollywood actors and cast mates Abhishek Bachchan and Aamir Khan finally launched the trailer of the much-anticipated "Dhoom 3" in Mumbai, India on October 30, 2013.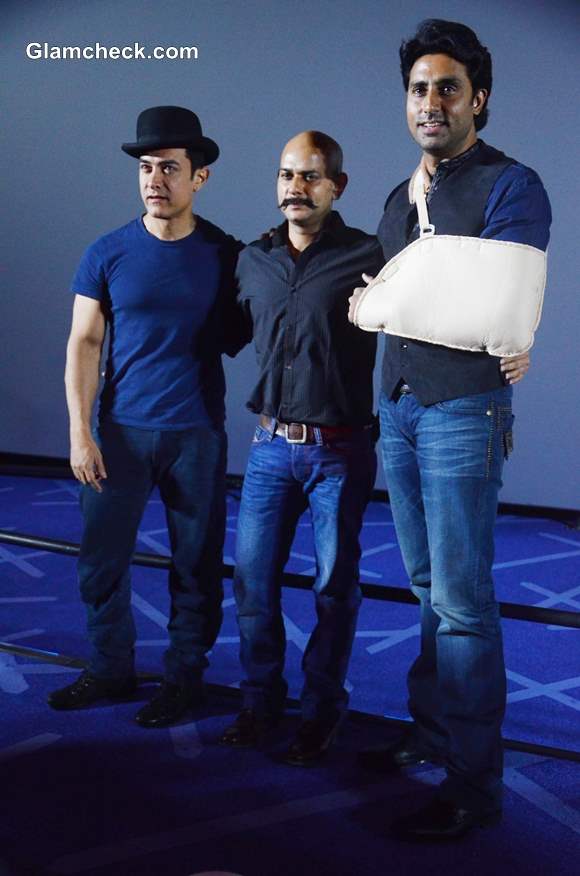 Dhoom 3 Trailer Launch
While director Vijay Krishna Acharya was present at the event, the remaining two members of the cast Uday Chopra and Katrina Kaif were conspicuous by their absence. Katrina was apparently busy shooting for another film in Beirut while Uday was seemingly in Los Angeles spending time with his alleged girlfriend Nargis Fakhri to celebrate her birthday. When Aamir was questioned about his cast mates' whereabouts, he refused to comment.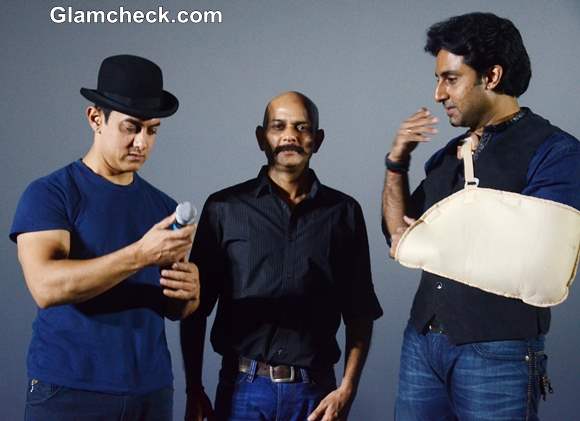 Aamir Khan Abhishek Bachchan Launch Dhoom 3 Trailer
In Dhoom 3, Abhishek continues to play a cop while Uday is his sidekick. Aamir is a mastermind thief and the reasons for his career choices are revealed this time. As for Katrina, she plays a nimble acrobat who partners with Aamir. The trailer is chock full of action, special effects and mind-blowing graphics in the new IMAX format.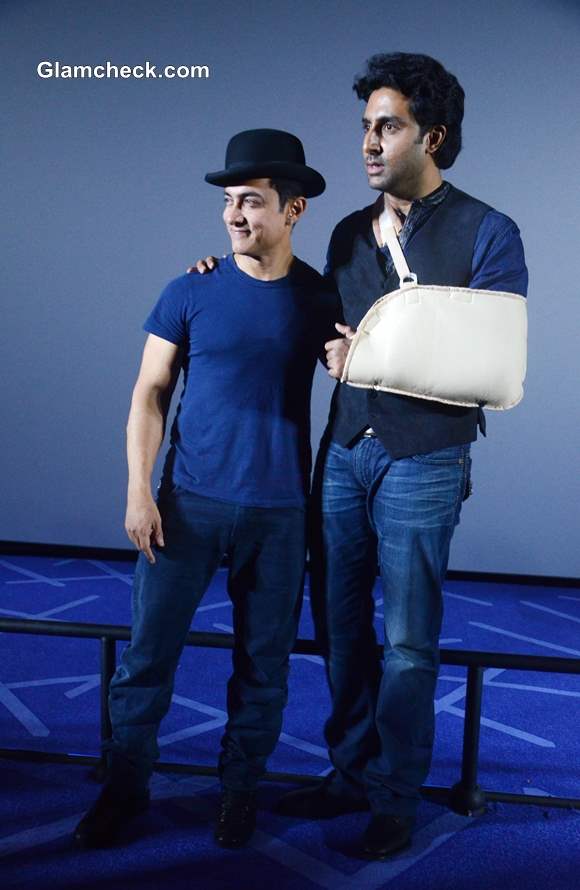 Aamir Khan and Abhishek Bachchan Launch Dhoom 3 Trailer
Actor Amitabh Bachchan, Abhishek's father, had been shown the trailer beforehand and he expressed on Twitter that he found it astounding.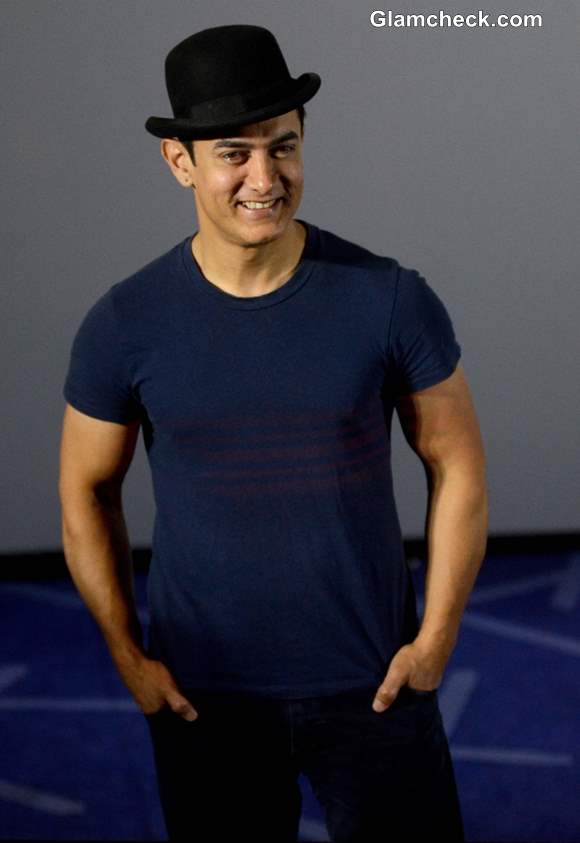 Aamir Khan at  Dhoom 3 Trailer Launch
Produced by Aditya Chopra, Dhoom 3 is the only film which has enough finesse,  drama and hoopla to compete with the other highly-anticipated film of the year Krrish 3.
 Dhoom 3 is out on December 20, 2013.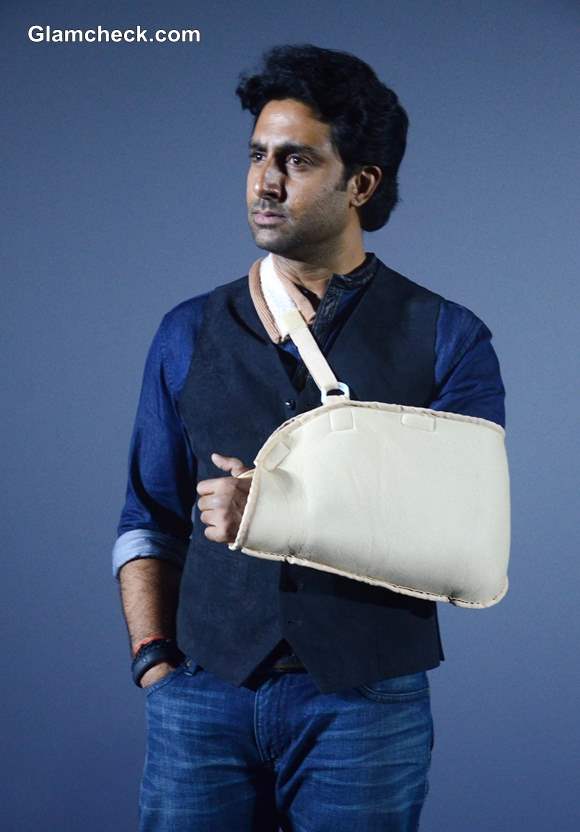 Abhishek Bachchan Dhoom 3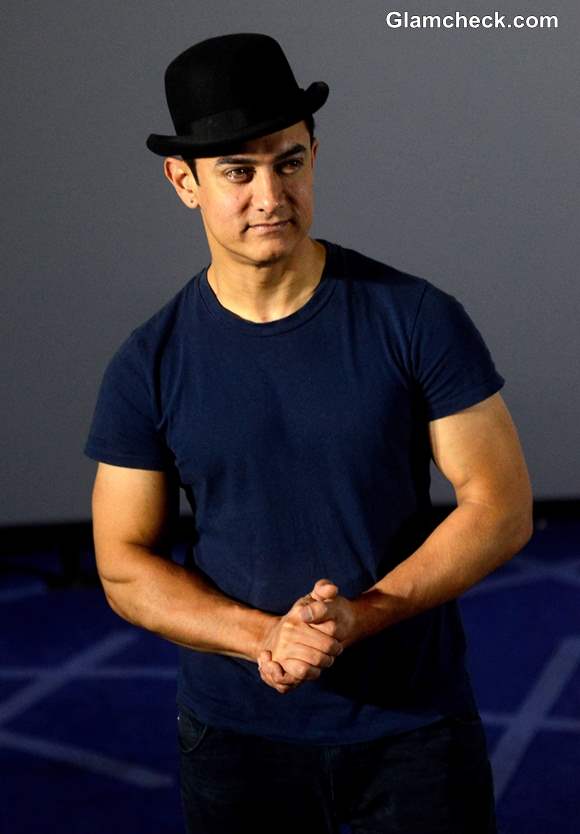 Aamir Khan Dhoom 3 Trailer Launch
Aamir Khan Dhoom 3
Solaris Images