Bollywood actor Kangana Ranaut jetted to New Delhi, India on November 6, 2013 promote her upcoming film "Rajjo" in Noida.
Kangana has many more movies lined up for release including Revolver Rani and Queen. Her other recent release Krrish 3 made Rs. 25 cores on the day it as released last week.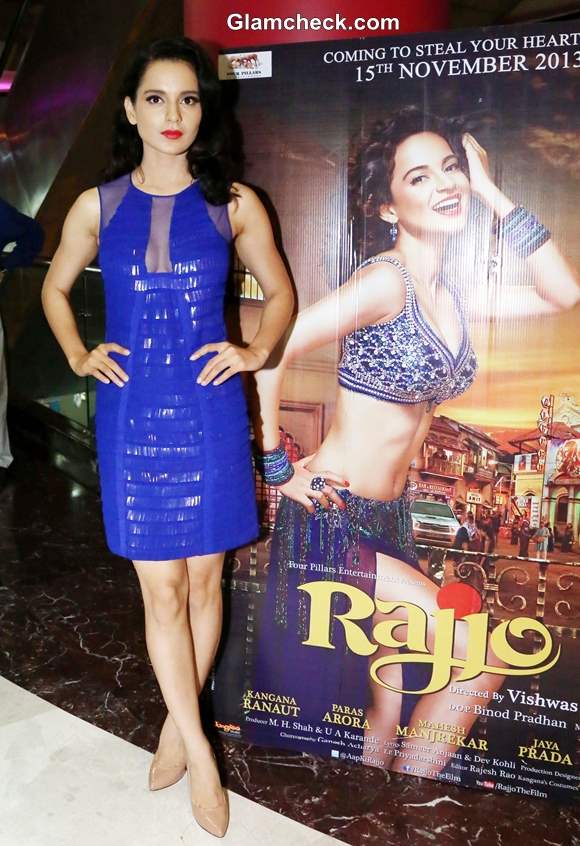 Kangana Ranaut Glamorous in Blue Sequinned Dress at Rajjo Promo
She seems to be on a winning streak, and as the premiere date of Rajjo draws nearer, Kangana's avatars at the promo events have been getting bolder and bolder perhaps to reflect her growing confidence. She was spotted in a very sexy outfit as she attended this one too.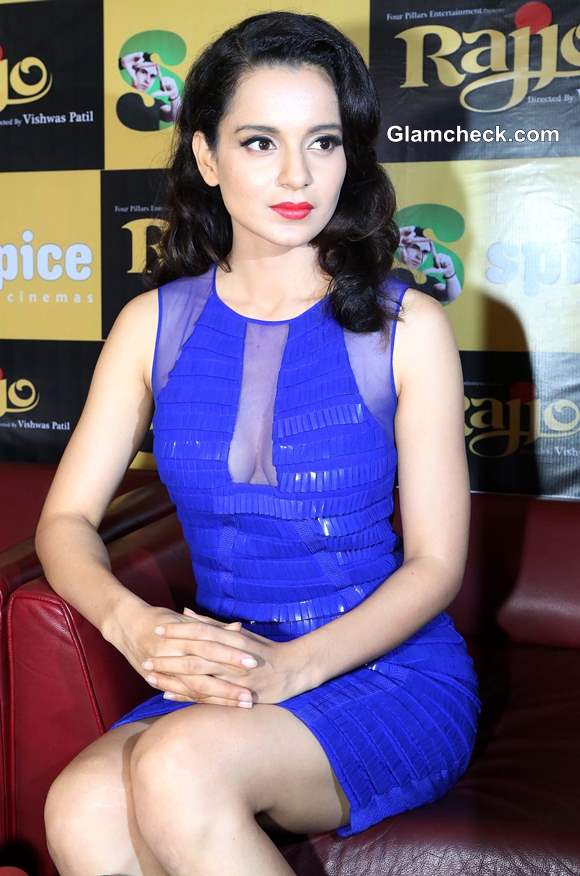 Kangana Ranaut new Look 2013 Rajjo Promo
Her Outfit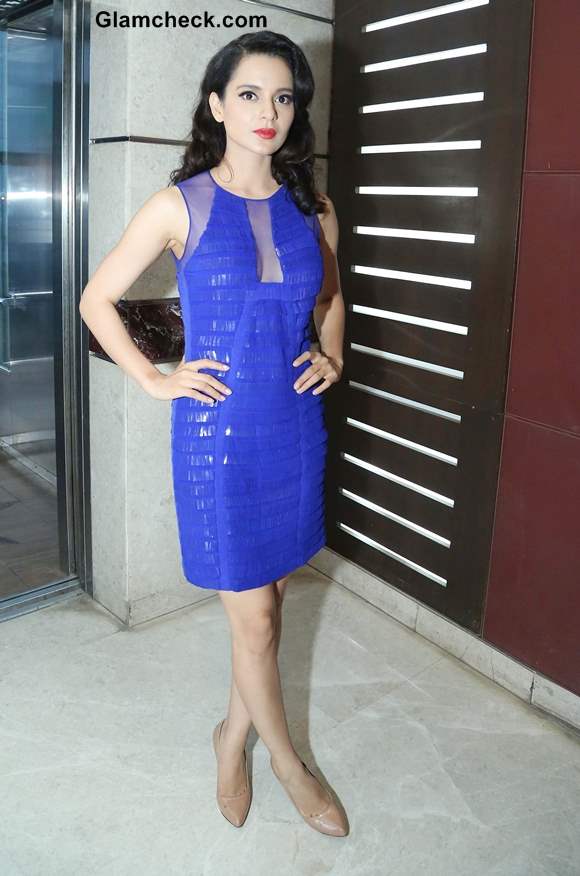 Kangana Ranaut in Blue Sequinned Dress at Rajjo Promo
Kangana sure knows her fashion. Taking her cue from the fun and sensuous sheer trend that has been so hot lately, she sported a short, electric blue sequin dress that had sheer panelling on the shoulders and neckline. The panelling running down the front of the bodice showed off hints of cleavage, making for a tantalising touch. But it was mainly the color and the shine of the dress that was doing most of the talking. The outfit had a glamorous, party feel to it which, as we know, Kangana can rock like nobody's business.
Styling and Accessories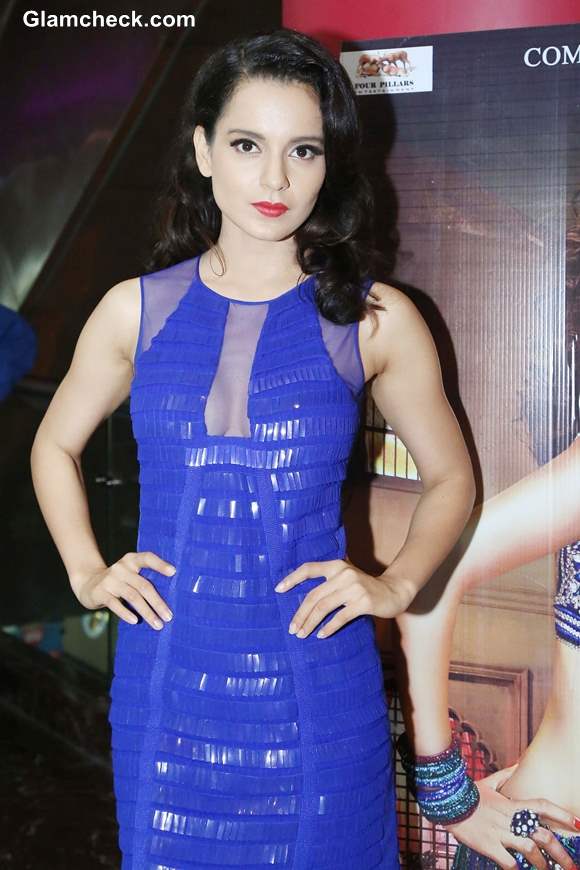 Kangana Ranaut in Blue Dress at Rajjo Promo
The style diva wore a bright red lippie to counter the bold shade of her outfit, and cat's eye makeup to add even more drama to her look. Her locks, usually very curly, were tamed into more manageable ringlets that hung down her shoulders from a side parting. She rounded off her look with nude pumps, avoiding jewellery altogether since any bling would have clashed with the shimmer of her outfit.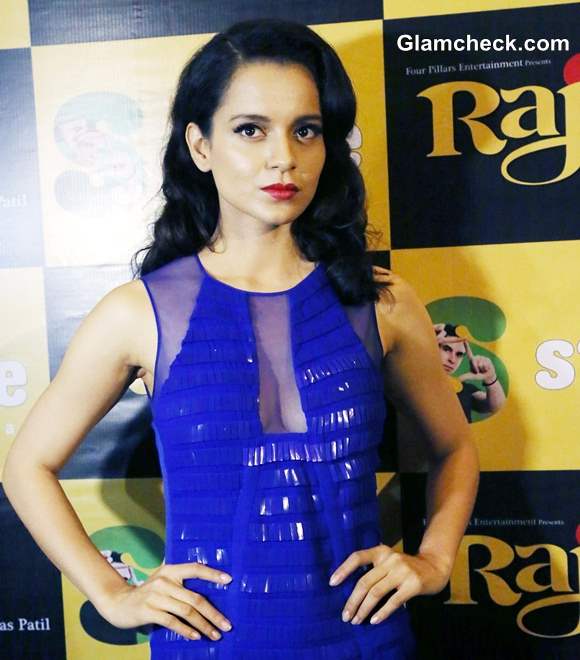 Kangana Ranaut at Rajjo Promo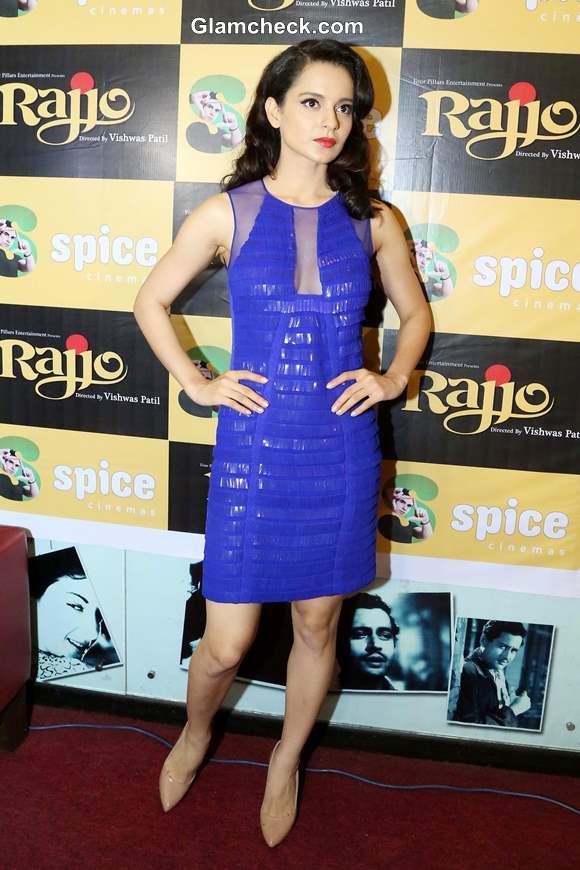 Kangana Ranaut new Look Rajjo Promo
Want more of Kangana? Catch her in Rajjo when it releases on November 15. 
Solaris Images